Way back in 2021, you probs were asking, "Who is Kendall Jenner dating???" It always seemed like people were trying to pair her off with someone new (and famous), but this time, it isn't fake news—Kendall is (or was?) dating very tall and very cute Phoenix Suns basketball player Devin Booker! The pair went Instagram official on Valentine's Day 2021—which is a big deal because Kendall is pretty private about her dating life—but since then, these two have been sharing teensy looks here and there at their equal parts enviable and adorable relationship. We love!
There's plenty of ground to cover in Kendall and Devin's relationship (including a potential recent breakup), so join me on the short but sweet journey of their love story, below.
Editor's note: This timeline is in reverse chronological order, so the ~freshest~ deets are smack-dab at the top. Enjoy!
November 5, 2022
Although they kept things very low-key (at least in all the pics we've stalked), fans were quick to note that Kendall and Devin were both on the guest list for Odell Beckham Jr.'s 30th birthday party in Hollywood (along with an inexplicably shirtless Justin Bieber, because, sure, why not?).
https://www.instagram.com/p/CkpwhdKubk3/?utm_source=ig_embed&utm_campaign=loading
A post shared by Kardashian Jenner Family (@kardashian_jenner_family2022)
August 27, 2022
Kendall and Devin are spotted on a date night in L.A. Cuuuuute.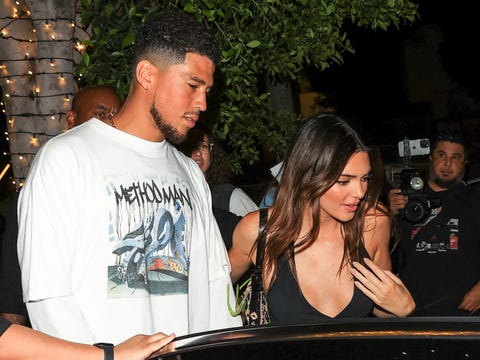 September 11, 2022
Kendall and Devin attend the U.S. Open together and look v cute: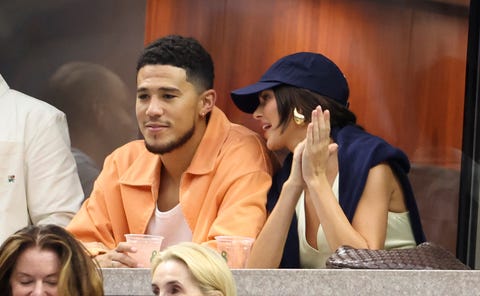 And yep, there's PDA: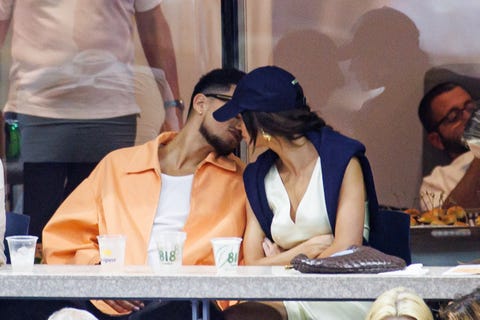 July 19, 2022
E! News reports that Kendall and Devin are officially back on, with a source saying, "She and Devin are fully back together. They worked out their issues and decided they want to move forward and be together. They moved on and it's going really well. They have been spending a lot of time together recently and Devin was her date to her friend Lauren's wedding over the weekend in Napa."
July 18, 2022

Kendall posts a pic of what looks to be her and Devin at a wedding….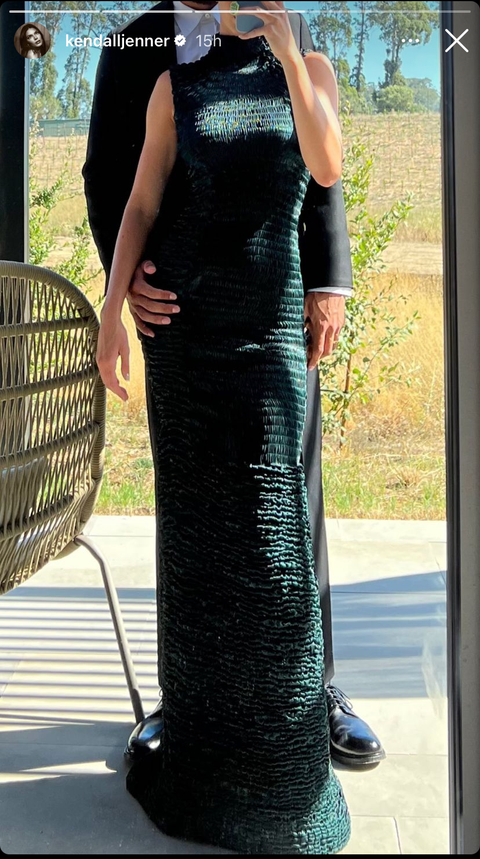 July 8, 2022
Kendall seemingly shuts down alllll these breakup reports by reposting Devin to her Insta Stories. Ahem: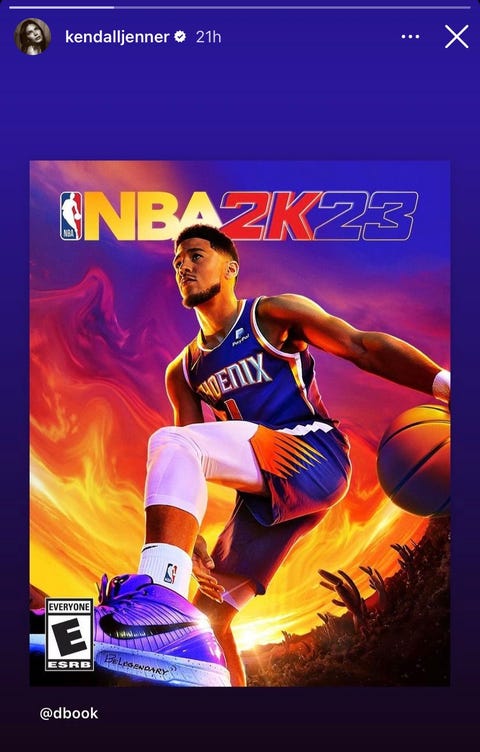 June 28, 2022
Kendall and Devin are spotted together at Soho House Malibu in new photos published by Page Six, and honestly, the vibe is extremely "Breakup? What breakup?" so stay tuned!
June 22, 2022
Entertainment Tonight reports that Kendall and Devin have broken up! Or at least, they're taking some time apart. As a source put it, "Kendall feels like they're on different paths" and she and Devin "have had discussions about their future but they are not on the same page."
May 21, 2022
Kendall and Devin attend Kourtney Kardashian and Travis Barker's wedding in Italy.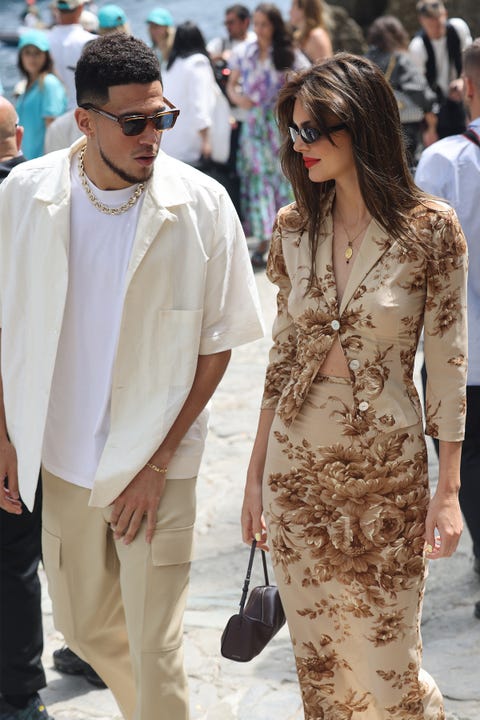 March 8, 2022
In a super-rare move, Devin shared a little bit about his 'ship with Kendall publicly during an interview with WSJ. magazine. For the story, Devin was asked what it's like to date another famous person and if it's challenging having people interested in all elements of his life, not just his basketball career. "I wouldn't say hard," he told the magazine. "Honestly, I'm enjoying life to the fullest, and that came off my tongue so easily because it wasn't always this way, but I feel like I'm in a good place right now."
October 22, 2021
Kendall and Devin show off a little PDA after the Suns beat the Lakers.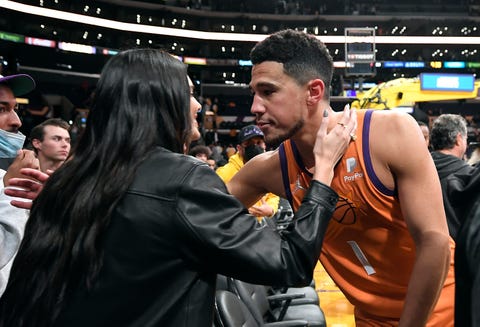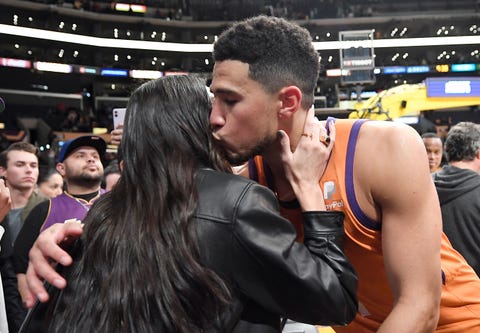 September 15, 2021
In an interview with Jimmy Fallon on The Late Show Starring Jimmy Fallon, Kendall talked about having a bunch of nieces and nephews and how Devin has fit into her family. "He loves them," said Kendall about Devin after being asked if he helps out with them during her auntie duties. "Him and Stormi have an amazing relationship. She has the biggest crush on him and I'm, like, jealous sometimes," she joked.
She also talked about them playing one-on-one in the pool…which led to her hand getting cut open from it getting a little too competitive (lol).
August 26, 2021
After the NBA season is officially over, Kendall and Devin jet off to Italy for a little baecation. Naturally, TMZ caught them in every act of PDA. Before this vacay, though, the duo was celebrating the launch of Kendall's 818 Tequila in New York with some of her best friends. Even though they were in mixed company, apparently Kendall and Devin stayed near each other the whole night.
"Devin led Kendall through the crowd upon arrival and led her to her seat," a source told Us Weekly. "They kept making eye contact throughout the night and never strayed far away from each other." The source also added, "[Devin] seemed very close and friendly with her friends. At the end of the night, they walked out together hand in hand with nothing but smiles."
July 17, 2021
Kendall keeps her support of Devin going strong as the Phoenix Suns reach game 5 of the NBA finals, and she's letting everyone know it. Peep this pic of her wearing a Phoenix Suns team jacket: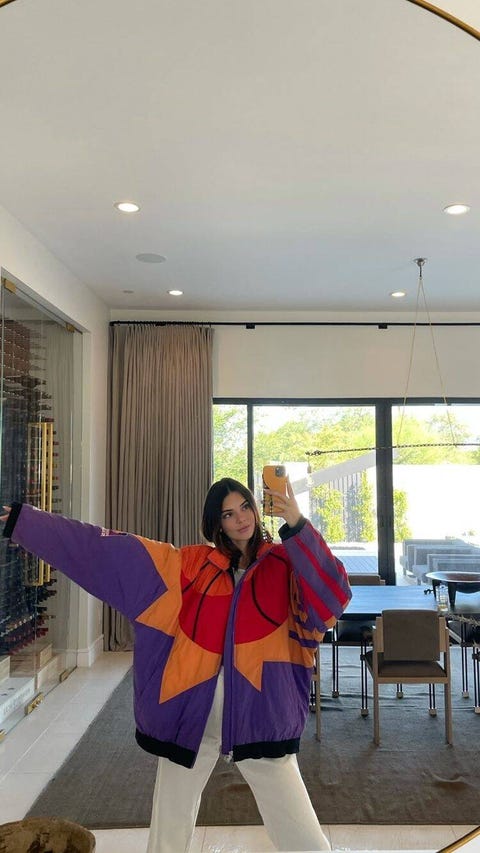 And according to an E! News source, "Kendall was really engaged in the game." She was so into it, "she would stand up and cheer every time Devin scored…it was so cute! She had her hands on her head at the end of the first quarter!" But that's not all—Kendall also "was jumping around so much and got hot and took off her jacket."
July 6, 2021
Devin has a major career achievement—with the Phoenix Suns, he makes it to game 1 of the NBA Finals to play against the Milwaukee Bucks! And of course, Kendall is super proud and expresses that on her Instagram Stories. "I'm not emotional, you are," she writes over the video she shares.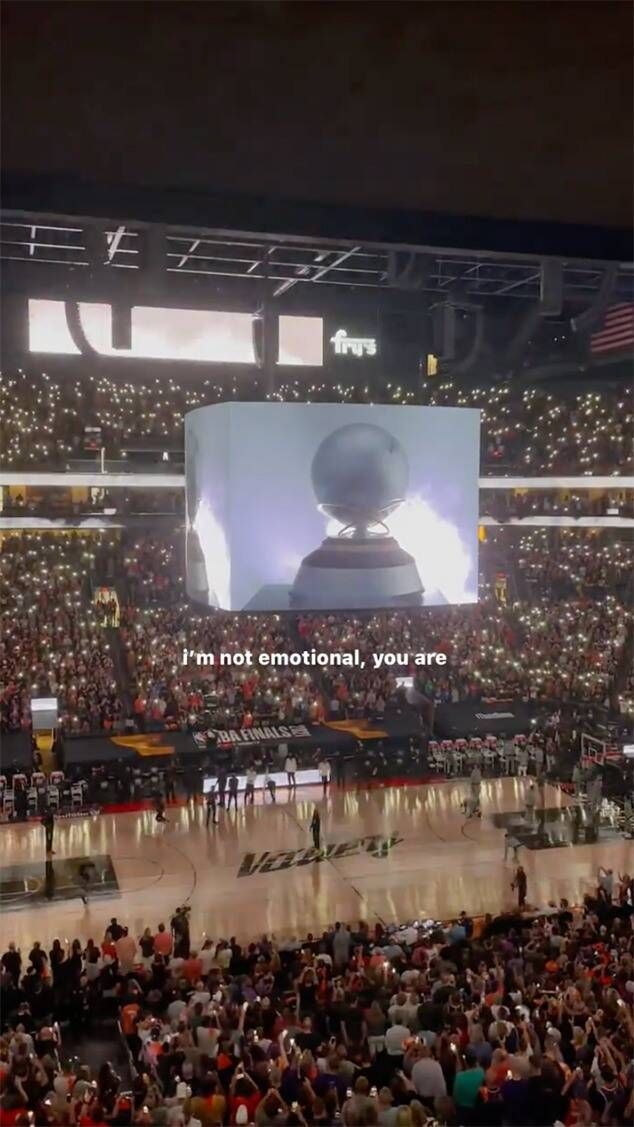 June 20, 2021
And this time we have a straight-from-the-source reason as to why Kendall and Devin are keeping their relationship private! Kendalls hops on the KUWTK reunion and says that keeping her 'ships out of the public eye has "always worked better for me that way," she says, adding, "No offense to my older sisters at all, but I think that Kylie [Jenner] and I specifically have had the opportunity to watch our older sisters go through marriages and relationships and breakups and do them pretty publicly. It was a personal preference from a really young age.…I think it makes my life a lot easier and our relationship a lot better, to be honest. I just feel like it's a private matter and not for anybody else to judge or know."
June 18, 2021
Us Weekly reports that Kendall and Devin are lowkey living together, with a source saying, "He's practically moved in with her."
In other words, Things! Are! Serious!
June 14, 2021
Don't expect Devin to make any cameos in the new KUTWK that's set to air on Hulu— KUWTK executive producer Farnaz Farjam told Bravo's The Daily Dish podcast that Kendall has a strict no-boyfriend rule to make sure the dudes she's with are staying with her for her and not television fame.
June 13, 2021

Kendall celebrates her and Devin's one-year anniversary in the best way she knows how: by posting super-cute pics of her and Devin to her Instagram Stories, of course! Since these two are extremely low-key, Kendall doesn't post a "happy anniversary!" message and instead uses "365" and "52" as captions for a more ~stylish~ effect.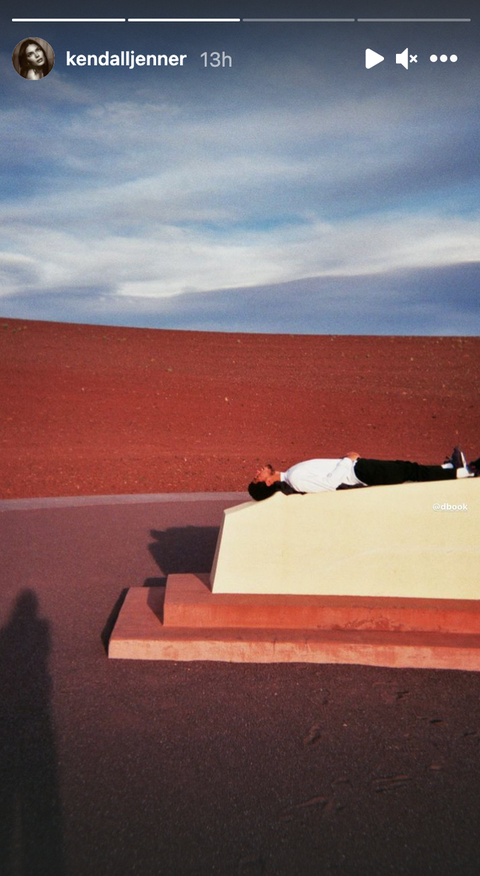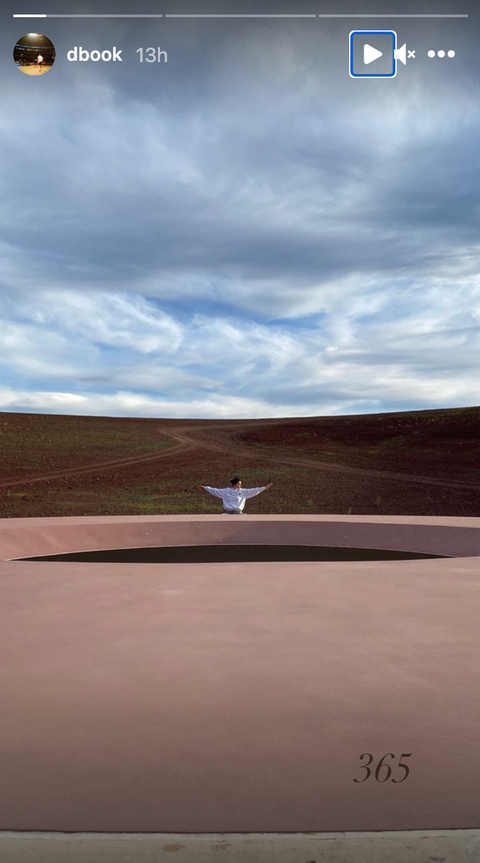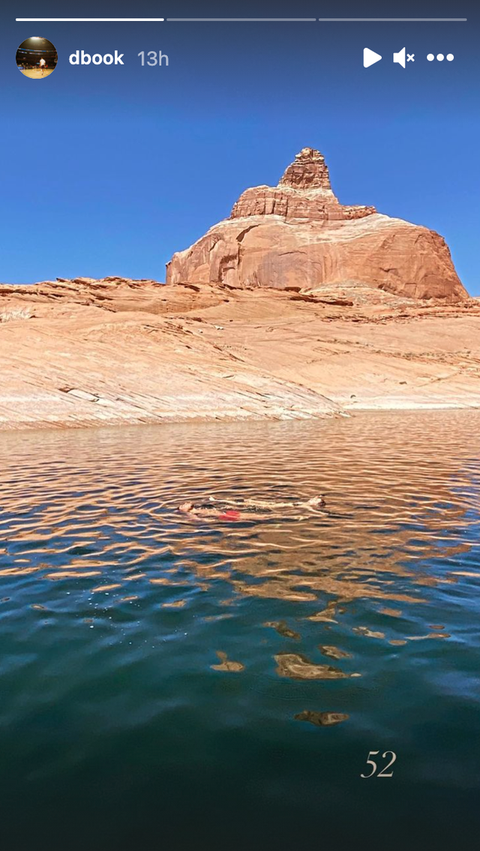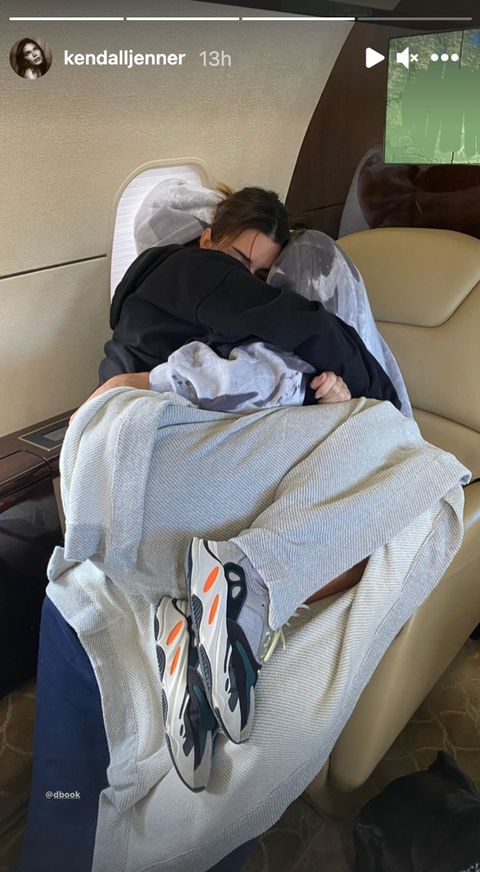 April 28, 2021
It sounds like People's sources and E!'s sources are friends, because they had very similar things to say about how Kendall is feeling in her relationship with Devin! "This is the happiest Kendall has been in a relationship," E!'s insider shares. "It's getting more and more serious and she is very happy." And finally, some info on Devin—per the source, he seems to be "quiet and not interested in being in the spotlight or a celebrity. She really appreciates that about him and is attracted to that. They are really similar and love just being low-key and staying in and laughing together."
Kendall and Devin "are a solid couple with no drama. It's been all positive and Kendall loves being with him," the source adds.
April 26, 2021
Fans get a rare sighting of Kendall and Devin engaging in some subtle PDA! Finally! The pair was spotted walking hand in hand in NYC on their way to celeb-friendly Carbone for dinner, and honestly? They looked suuuuuper cute.
And we have some new intel: Kendall and Devin might have waited until Valentine's Day this year to go IG official, but they've been with each other for almost a whole year now. "This is the happiest Kendall has ever been in a relationship," a source tells People. "She and Devin started out slowly but have dated for about a year now." The source adds that Kendall "is very private about their relationship, [but it's] obvious that they have something special going on."
April 5, 2021

Devin leaves a flirty comment on Kendall's Easter weekend pics, which include her frolicking around a golf course and holding a chicken, as ya do.
https://www.instagram.com/p/CNQPZeRDVX6/?utm_source=ig_embed&utm_campaign=loading
A post shared by Kendall (@kendalljenner)
His musing? "Very beautiful…course." Get it? Lolz. Cute.

March 3, 2021
The Kardashians seem to like Devin for Kendall! A source tells Us Weekly that "the Kardashian clan is fond of him for sure…they've gotten to spend a lot of time with him and find him very charming, respectful, and fun!"
The Kardashians also really "respect Kendall's decision to not jump into an engagement." More than anything, Kendall's family wants her to just "enjoy these moments" and "be happy with whomever she's with."
March 2, 2021
An Entertainment Tonight source has alllll the deets on how things are progressing between Kendall and Devin and says that things between them have "gotten more serious." Oh là là!
"Kendall was ready to take her relationship with Devin to a more public level and get rid of any unnecessary speculation in the media," the source says. "She felt ready to share a bit more than she has in the past when she posted the photo of them on Valentine's Day."
"Their relationship has gotten more serious and Devin is really laid-back and not all about fame or being in the spotlight all the time, which Kendall really likes," ET's source adds. "He makes her feel comfortable and safe and he's super respectful, which are all qualities she loves." We love to hear it!
February 17, 2021
Kendall publicly supports her man by attending a Phoenix Suns game, and surprise! Fans get picture proof that she's there! A fan asks for a picture of Kendall with his group of friends, and we get this gem:
Source: Read Full Article