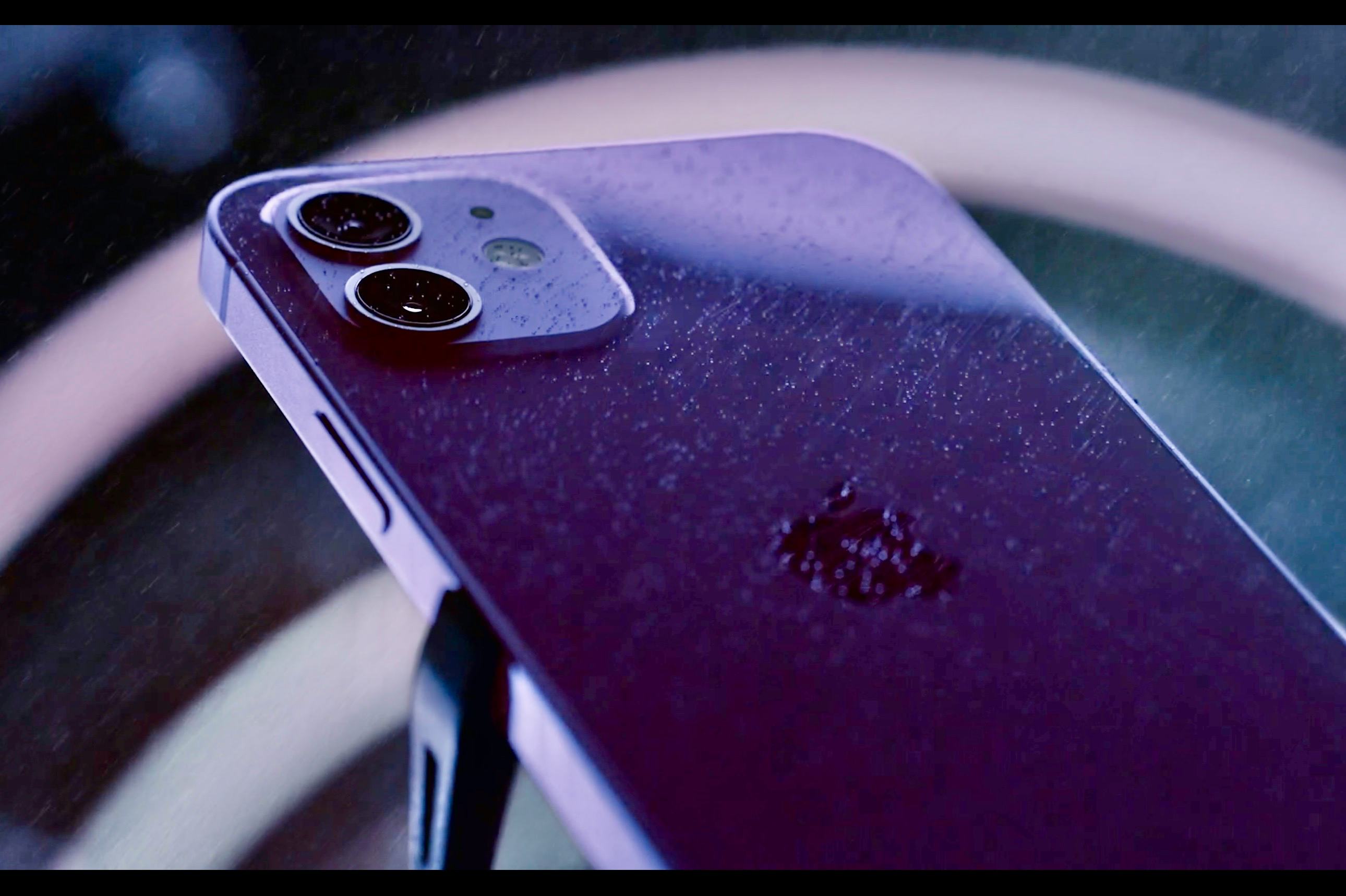 On Tuesday, April 20, Apple CEO Tim Cook kicked off the highly-anticipated "Spring Loaded" event by revealing that the company's latest generation of iPhones is getting an additional spring-appropriate hue. When it becomes available for preorder on Friday, April 23, the iPhone 12 and the iPhone 12 mini will come in a millennial purple color — and it's so pretty. The best part is that Apple's purple iPhone 12 release date is right around the corner, meaning you could score your lilac smartphone at the end of the month.
Within moments of kicking off the event, Cooke shared the unexpected news with fans that two devices in the iPhone 12 lineup would now include an additional color option. The "Mmmm" pastel purple hue, which some users noted was similar to the purple offered for the iPhone 11, joins five other colors in the iPhone 12 and iPhone 12 mini line, including blue, green, black, white, and red. It's not available for the iPhone 12 Pro, which currently comes in the fan-favorite Pacific Blue color as well as Silver, Graphite, and Gold.
Considering customers' overwhelmingly positive reactions to the Pacific Blue, which was only available for the iPhone 12 Pro, fans are so hype that the iPhone 12 and iPhone 12 Mini now have a similarly aesthetic makeover with the addition of the spring-inspired color.
More to come…
Source: Read Full Article