It's hard to compare anyone to an evil cult leader who orchestrated several murders.
But if Brad Pitt had to liken Charles Manson to anyone, it would be none other than accused serial predator, Harvey Weinstein.
To promote his new film, The Once Upon A Time In Hollywood, the actor spoke about the infamous Manson killings in an interview with the Sunday Times, recalling how his parents, Jane and William Pitt, shared with him how these killings affected the way people looked at Hollywood's "Golden Age."
He explained:
"When my parents described it, it was as the end of this idealized revolution. My parents are still hippies, but it was the loss of this dream. As Quentin describes, you sort of portray this utopia, but there is a mildew around the canvas that brought the darkness of humanity into play and ended a lot of my parents' hopes for how they could infuse that 'love and peace' ideology into the rest of the world. It all sort of crashed and ended so much that some talk of it as a conspiracy. It was the total end of an era — immediately."
When asked if anything else has "rattled Hollywood" as much as the Manson murders, Pitt replied:
"Harvey Weinstein. Can I say that?"
He sure can. As you likely know, the movie mogul was accused by numerous women of sexual assault and misconduct in October 2017, leading to the downfall of his career and the galvinization of the #MeToo movement. 
The father-of-six was pressed on his answer, with the Times asking if he's referring to "a similar loss of innocence in a world that was cocooned and thought of in a glorified way." Pitt responded by saying:
"It's more that I think we're getting recalibrated, but in a good way."
The Inglourious Basterds star spoke more on this positive recalibration later in the interview, explaining how it's led to an evolved idea of "vulnerable" masculinity in Hollyweird. He continued:
"What I see now is a new masculinity, especially with people who have gone through Hollywood and its recalibration, a new male who is more vulnerable. I'm not talking mushiness — I mean a man who owns his own flaws and is aware of them and open about it. And vulnerable, with real feelings, rather than being this macho, trying-to-be-tough guy. But that might just be me in my old age, on my own trip, projecting onto everyone else."
We hope not!
Vulnerable or not, Pitt is bent on chronicling the downfall of the disgraced film executive on the big screen.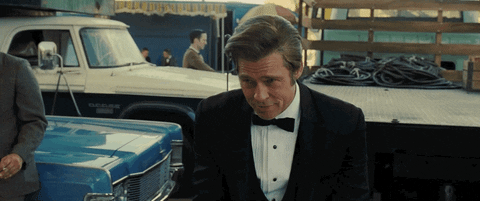 As we reported, the actor is producing an upcoming film about the Weinstein scandal. The untitled film, acquired by Pitt's production company Plan B Entertainment and Annapurna Pictures, will reportedly delve less into Weinstein's alleged misdeeds and more into the investigations of the two New York Times reporters who helped uncover scores of allegations of sexual misconduct.
You might also remember the 54-year-old had a personal altercation with Weinstein back in 1995 after the Miramax exec allegedly touched Gwyneth Paltrow, whom Pitt was dating at the time, and made unwanted sexual advances toward her. 
The actor reportedly confronted Weinstein at a Hollywood party, apparently promising to give the mogul a "Missouri whoopin'" if he ever mistreated Gwynny again.
We guess Brad has since recalibrated that Missouri whoppin' into a full fledged Hollywood whoppin'.
Weinstein, for his part, has "unequivocally denied" any wrongdoing. He probably won't like the Manson comparison.
Related Posts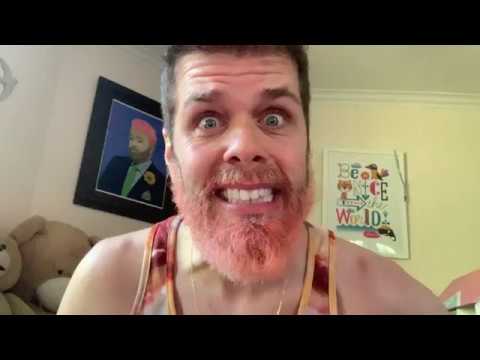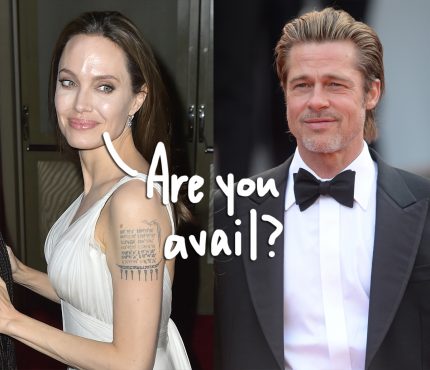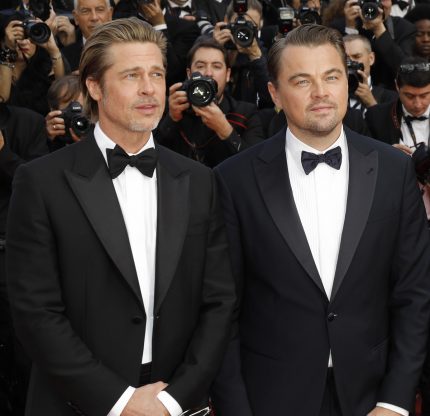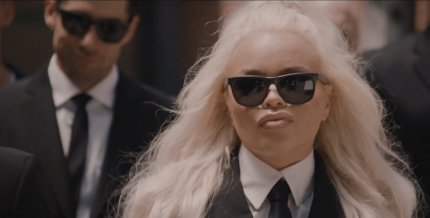 Source: Read Full Article