Fans of Double Shot at Love appeared shocked at Vinny Guadagnino's final choice for the MTV show's third season. Down to just three contestants, Guadagnino tried to find common ground that would tie him to his last pick for a life together outside of filming the series. This included participating in everyday activities that would allow Guadagnino and the final three to see how compatible they were in the real world. However, fans believe that Guadagnino made a mistake in the final moments of the series when he decided on one woman to take a shot at love with.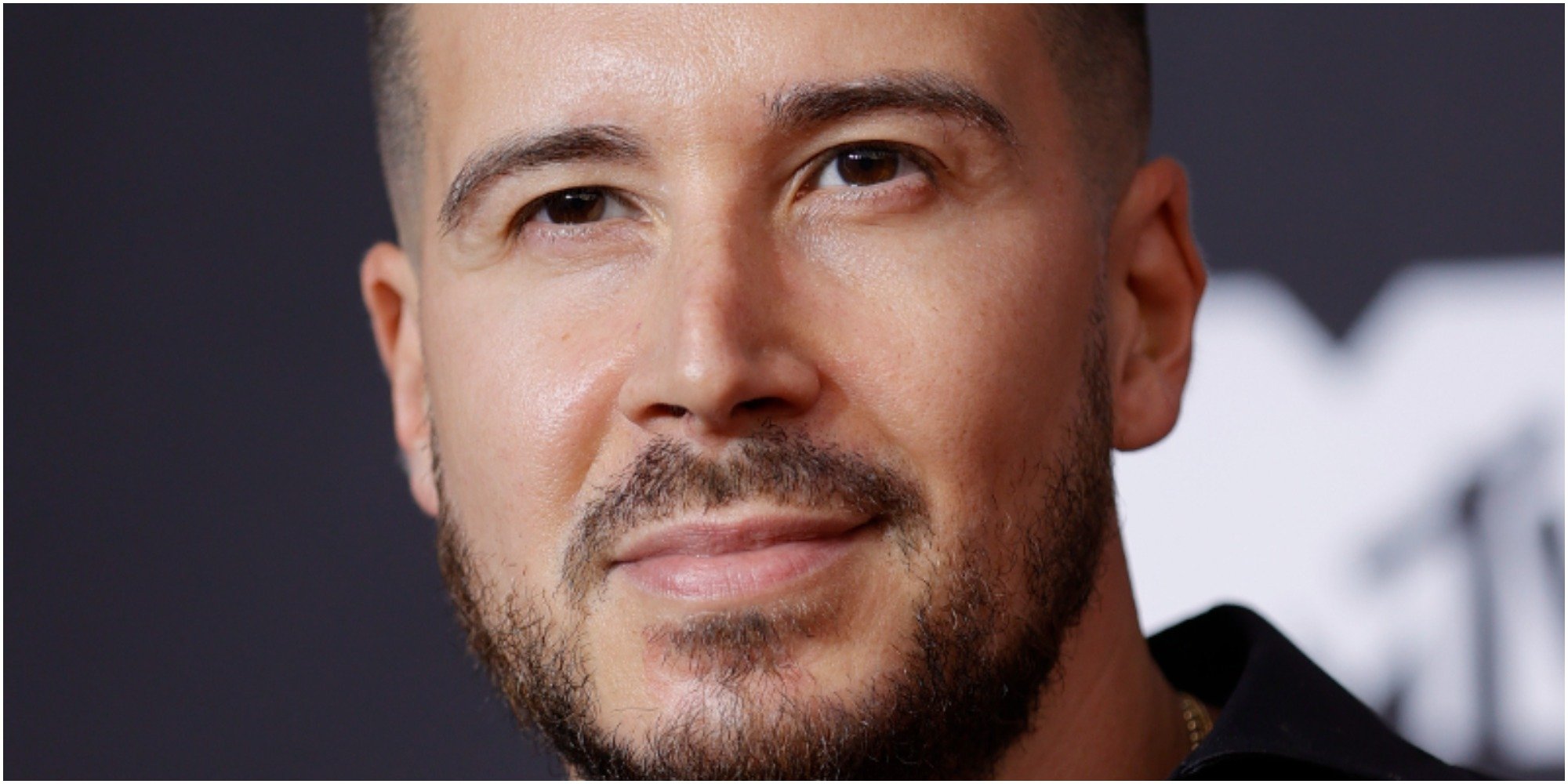 Spoiler Alert: This story contains spoilers about the winner of season 3 of MTV's Double Shot at Love.
Three women made the finale
Three women appeared to have enough personal connection with Guadagnino that they made it to the series finale, which aired on Dec. 9.
The final three contestants were Alielia Rucker, Erika Devito, and Emily "Peachy" Piccinonno.
As a way to narrow the playing field, Guadagnino and Paul "Pauly D" DelVecchio came up with a way for Guadagnino to see how each of these women would fit into his personal life.
Double dates with DelVecchio and his girlfriend Nikki Hall gave Vinny a glimpse at his future with each woman as he wrestled with his final decision.
Who won season 3 of 'Double Shot at Love?'
Devito was shocked after Guadagnino sent her home early. While he enjoyed spending time with Devito, they didn't have the connection the reality star yearned for.
This decision left Guadagnino with Piccinonno and Rucker as the final two women of the season.
In the end, the Double Shot at Love star sent home Piccinonno in the final moments of the episode and asked Rucker to take a shot at love.
The Missouri native, who received Guadagnino's first kiss of the season, also ranked highly with the reality star's mom Paola due to her career as a traveling nurse and her desire to marry and have children.
Fans believe Vinny Guadagnino made a mistake
The reality star took to Twitter during the finale episode, giving fans a chance to share their reactions in real-time.
They appeared to be unhappy with his final decision.
"You picked Akielia because your mom liked her the most? I think you made a mistake. She doesn't even seem into you. It was between KP and Erika D for me," wrote one fan.
"Yeah, unfortunately, there's a zero percent chance it lasts. You can tell by her eyes that Vinny isn't her type. I think Vinny was going to pick Peachy but got scared about being committed. He is so afraid to commit so always goes with the wrong women," penned a second viewer.
"So u basically saw two girls exactly right for you…Peachy or Erika and decided to go completely left. Sounds typical of any guy," claimed a third Twitter user.
"Definitely still not together zero chemistry," remarked a fourth viewer.
Double Shot at Love is currently on hiatus.
Source: Read Full Article