When Emma Watson first signed up to play Hermione Granger in the Harry Potter movies, she had no idea it would take over a decade of her life. Watson, like Rupert Grint and Daniel Radcliffe, initially only signed up for two movies. However, the films' producers did everything in their power to ensure that the golden trio stuck it out for the entire journey.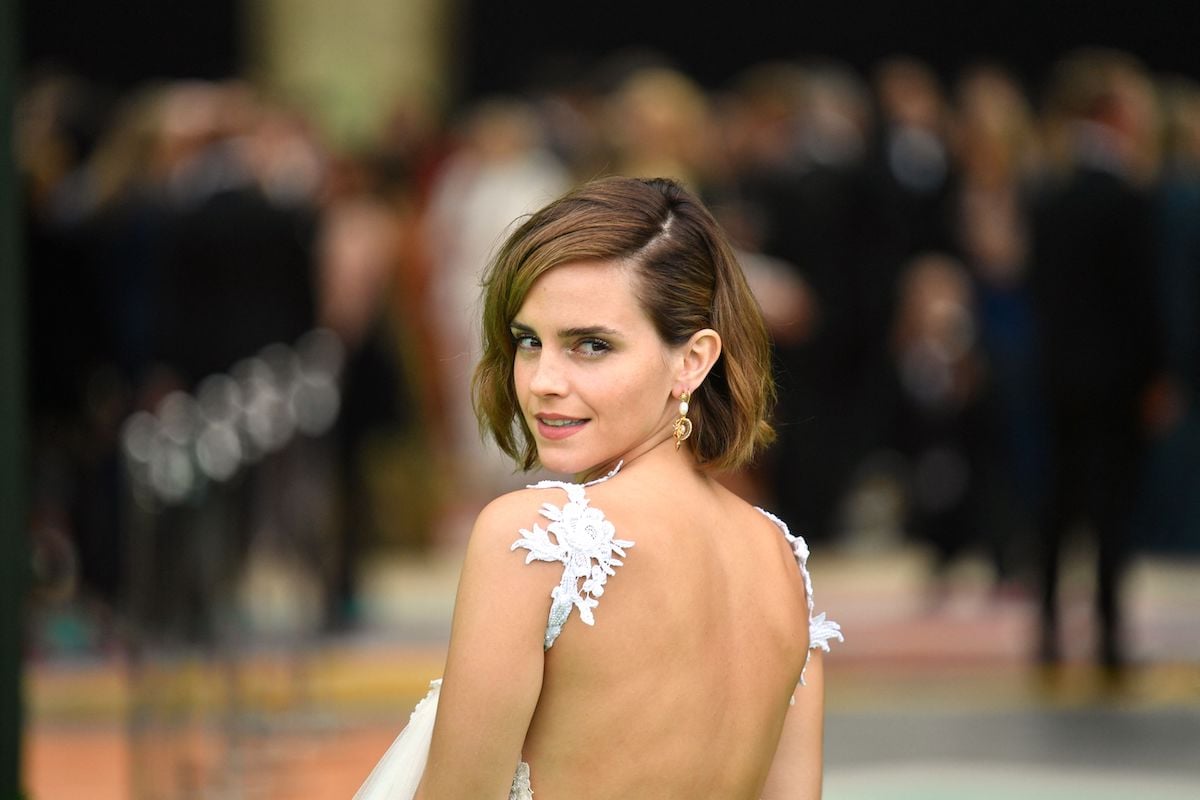 Eventually, Watson signed on for all the Harry Potter movies. However, she couldn't have predicted that she'd be tapped to be in an eighth film. J.K. Rowling, who authored the eponymous books, only wrote seven books, so fans assumed there would be seven films. However, it quickly became clear that Harry Potter and the Deathly Hallows needed to be split into two movies in order to cover all the plot points.
Filming the final two 'Harry Potter' movies was difficult for Emma Watson
Watson has been candid about the fact that she wasn't thrilled when she learned about the extra film. She was concerned that it might be a money-grabbing ploy. Fortunately, the director and producers were able to convince her that the films needed to be split up. But filming the two movies would prove to be especially challenging for the Bling Ring actor.
Shooting the last two Harry Potter movies was no easy feat. Because Harry, Ron, and Hermione are on the run, the actors who portrayed them dealt with some pretty brutal weather conditions. Watson has shared that she was nearly always wet and cold while filming. She even spent days in tears on set because she was struggling with exhaustion.
The 'Bling Ring' actor reveals nothing will be as difficult as 'Harry Potter'
Despite the challenges, Watson claims that shooting the final Harry Potter movies was excellent preparation for her career. In an interview with Reuters, she got candid about how the franchise really helped her out despite being difficult at times.
"It's kind of comforting in a way to know that in some senses, nothing will be as hard as that again, and I'm pretty prepared for most things people can throw at me, whether it be animals, water, stunts, CGI (computer-generated imagery), whatever it is," Watson shared about Harry Potter. "It was a very good school in a way and set me up very well for this kind of environment and this kind of pressure."
Watson was prepared for 'Noah' because of the years she spent playing Hermione Granger
Continuing on, Watson shared that things got especially demanding when she was filming Noah. The director even warned her to conserve her energy between takes. Initially, Watson felt a bit nervous. But after she recalled her time on the Harry Potter set, she knew that she was up for the challenge.
"For a minute I felt very intimidated and then there's something about having done those Harry Potter films and they were very physical," Watson shared. "We did a lot of stuff in Scotland. It was freezing cold, filming at four in the morning, working crazy hours." We can imagine that the decade that Watson spent as Hermione prepared her for quite a lot. It'll be interesting to see what projects she chooses to do going forward.
Source: Read Full Article