Damn, HBO did some of its stars dirty this year!
In case you hadn't heard, Game Of Thrones broke the record for Emmy nominations on Tuesday with a whopping 32 separate nods (the previous record was held by NYPD Blue's 26 nominations in 1994).
Even the writing by, which was widely panned as the worst in the show's history, scored a nomination for series creators David Benioff and D.B. Weiss.
While the rest of the craftspeople involved were all at the top of their game, it was the actors who delivered more than expected this year.
Kit Harington and Emilia Clarke each got a Lead acting nominations for their, shall we say, complex final season turns.
But three of the seven nods for Best Supporting Actor are taken up by Thrones regulars — Alfie Allen, Nikolaj Coster-Waldau, and three-time winner Peter Dinklage. And in Supporting Actress category, Thrones holds a dominant FOUR of the six slots, including Lena Headey, Sophie Turner, Maisie Williams, and Gwendoline Christie.
All so deserving. However, that last name surprised even HBO — because they didn't even submit her name!
Wait, WHUT??
Yes, for some reason, despite her standout performance as Brienne of Tarth, especially in the season's most critically acclaimed episode, A Knight Of The Seven Kingdoms.
HBO confirmed to The Hollywood Reporter the network had not submitted her name, so she did so herself.
According to THR, actors and their reps throw in their names all the time, even if the shows they work on consider them longshots, but they almost never actually secure nods — because they are longshots.
Well, that didn't deter Ser Brienne of Tarth! She paid the $225 fee and put her name in the running. And she got the nomination. So suck it!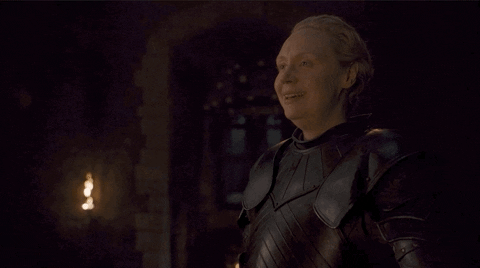 But that's not all!
According to HBO, they didn't submit Alfie Allen's name either!
Theon Greyjoy completed one of the most satisfying redemption arcs in TV history, and they weren't even going to give him a chance.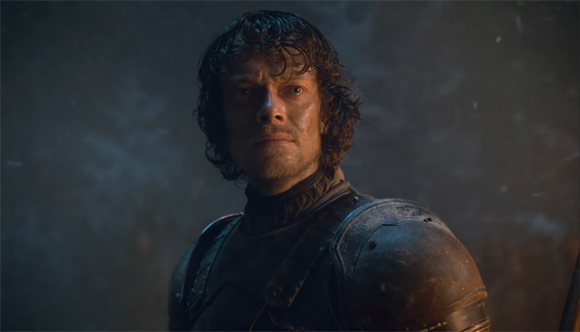 Well, the Emmy voters have spoken, and they beg to differ with HBO's call.
Believe it or not, this very rare occurrence happened not once, not twice, but THREE times this season.
Because Carice van Houten, who returned as fire priestess Melisandre for a single episode of Season Eight, also had to submit her own name — and scored herself a nomination for Outstanding Guest Actress in a Drama Series.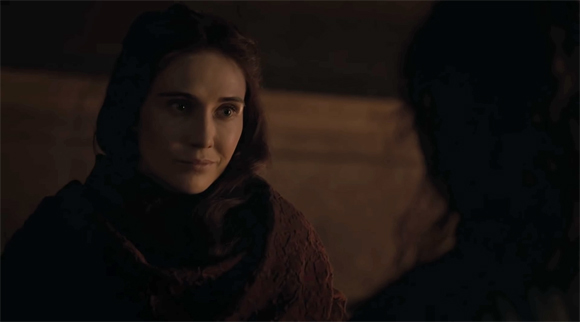 The big question is, why didn't HBO submit their names in the first place??
Presumably they thought these three didn't have as much of a chance as their costars — and chose to place their bets elsewhere.
According to THR, there are no hard feelings between the actors and the network.
Not sure if we're buying that, but big congrats all around anyway!
Source: Read Full Article