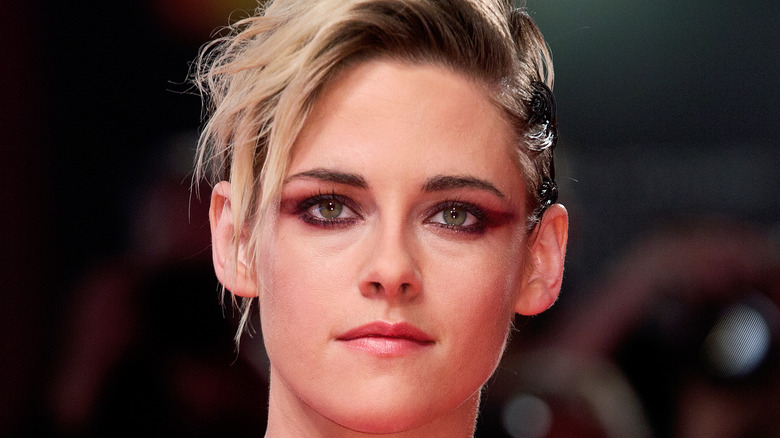 Andrea Raffin/Shutterstock
By Linda DiProperzio/Sept. 7, 2021 11:19 am EDT
The late Princess Diana has been played by several actors on television and in film. Oscar nominated actress Naomi Watts took on the role in 2013's "Diana," (via Variety) while Emma Corrin has been nominated for an Emmy for her portrayal of a young Diana in "The Crown" (via Emmys). Yet one of the most anticipated depictions of the people's princess is still to come: Kristen Stewart in "Spencer."
The film, directed by Pablo Larraín, who helmed "Jackie" starring Natalie Portman, focuses on a three-day period in the early '90s as Diana realized her marriage to Prince Charles wasn't working. While Stewart seemed like an odd choice to play Princess Diana, Larraín never doubted she was the right actor to take on the role (via Deadline).
"Kristen is one of the great actors around today," he said. "To do this well, you need something very important in film, which is mystery. Kristen can be many things, and she can be very mysterious and very fragile an ultimately very strong as well, which is what we need. The combination of those elements made me think of her. The way she responded to the script and how she is approaching the character, it's very beautiful to see. I think she's going to do something stunning and intriguing at the same time. She is this force of nature."
Kristen Stewart is earning rave reviews for her portrayal of Princess Diana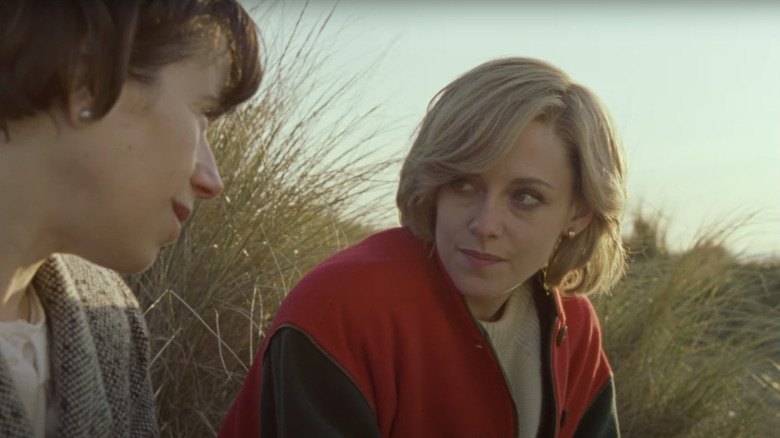 While Kristen Stewart seemed like an odd choice to portray Princess Diana in the upcoming film "Spencer," the actress seems to be proving her critics wrong. After the film premiered at the 2021 Venice Film Festival and the Telluride film festival in Colorado, reviewers have been impressed with Stewart's performance.
"For those of us who have admired the talents of Kristen Stewart since she was not yet even a teenager, it is a joy to be able to share that the 31-year-old's portrayal of Princess Diana in Pablo Larrain's 'Spencer' is truly the fulfillment of her tremendous promise and will almost certainly bring her the first Oscar nomination of her career," the Hollywood Reporter wrote. And the New York Times raved that, "…Stewart as Diana thrives in those encounters, when the contrast between her and the stiff-lipped British cast becomes so palpable that she's reduced to a trembling mess."
For her part, Stewart has talked glowingly about Princess Diana and what it was like to step into her shoes on film. "Everyone feels like they know her. That's what's beautiful about her, that she's accessible," Stewart told Variety. "You feel like you're friends with her, like she was your mother. But ironically she was the most unknowable person … In the imagining of these three days we wanted that to really come to a head."
Source: Read Full Article