Ina Garten has an easy appetizer that can be made in no time because it's just three ingredients and requires only a tiny bit of assembly. A word of warning, however: she admits it's not that pretty to look at but the delicious flavor makes up for its shortcomings.
Ina Garten said her 3 ingredient appetizer is 'so easy to make it's crazy'
Garten demonstrated how to make her simple appetizer on an episode of Barefoot Contessa. "When I have friends come for dinner, I always like to serve a little something with drinks," she explained. "Not so much that they fill up on it, but a little something."
Garten continued, "And usually it's just things that are store-bought like cashews or little cherry tomatoes in season."
She noted, "Every once in a while an hors d'oeuvre comes along that I think is really worth spending a little bit of time making. And that's what I'm going to show you." Garten called the recipe "really easy and a little cheesy."
The Barefoot Contessa star's warm dates with blue cheese and prosciutto recipe comes together quickly. "They're so easy to make, it's crazy," she said.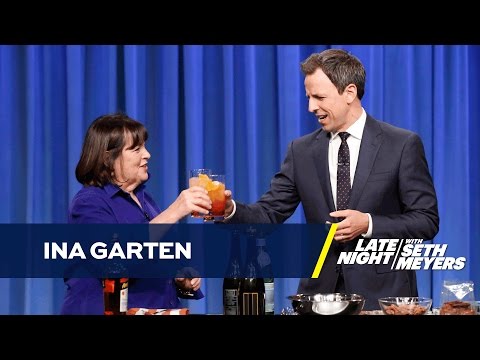 How to make Garten's warm dates with blue cheese and prosciutto recipe
Garten started by cutting the dates, but not all the way through. "Just open them up enough so that you can take the seed out," she explained. "I get these in the produce section of the grocery store. You can get them in a package but they're usually a little bigger when they're in the produce section."
She butterflied the dates with a knife, explaining, "You want the two halves to stay together."
Garten put a spoonful of blue cheese inside each date, then wrapped prosciutto around the date and trimmed off the excess. She placed the appetizer on a parchment-lined sheet pan and baked them in a 400 degree Fahrenheit oven for 8 minutes. "It's really fast," she noted.
The full recipe is available on the Food Network website.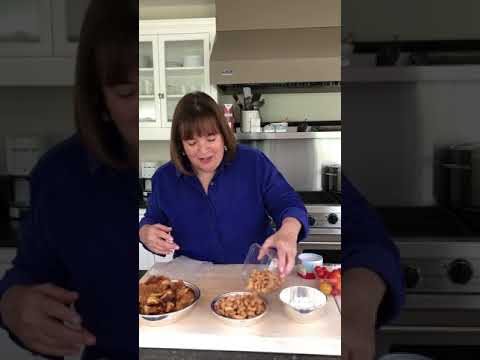 The 'Barefoot Contessa' sar admits her appetizer isn't that pretty
While making her easy appetizer, Garten shared the process that goes into developing her cookbooks and admitted her dates with blue cheese and prosciutto recipe didn't meet all the criteria but still made it into a cookbook.
"When I'm working on a cookbook, I have a couple of rules for what recipes make it into the book," she shared. "First one is, is it absolutely delicious? Second one is, is it easy to make? The third is, can you find the ingredients in a grocery store? And the fourth is, does it look gorgeous in a photograph?"
Garten admitted her appetizer doesn't look so great in photos. "So this appetizer makes it past the first three, but the fourth — not so much," she said. "But it was so delicious I put it in the book anyway."
Source: Read Full Article