When The New York Times first broke the story of the disturbing goings-on within NXIVM — a cult that had, for years, presented as a self-help lifestyle and executive training program — on an international scale in 2017, one of the many members mentioned in subsequent coverage was someone still enmeshed in the cult itself. India Oxenberg, the daughter of actor Catherine Oxenberg, became a story unto herself, as a young woman whose mother went on a public campaign to extract her daughter from the hold of NXIVM's leader, Keith Raniere. 
As evidenced by the many, many followers Raniere was able to indoctrinate over the years — among them high-profile Hollywood names like Allison Mack in order to lend credibility to the group — along with the unsettling number of cult members who remained loyal to Raniere even after the NYT story went public, Catherine's task was one that at times appeared insurmountable. For years, Catherine ostensibly led a one-woman campaign against not only Raniere, but NXIVM itself. As Vanity Fair noted in 2020, India's mother appeared on camera for interviews on major networks, attempted to spur authorities into action, aided federal investigators after they finally were forced to pay attention due to overwhelming evidence of NXIVM's illegal activities, and wrote an entire book as an entreaty to her daughter. It eventually paid off with Raniere's arrest in Mexico in 2018, when India returned to her mother's California home. But for India, the story was far from over.
India Oxenberg spent seven years in NXIVM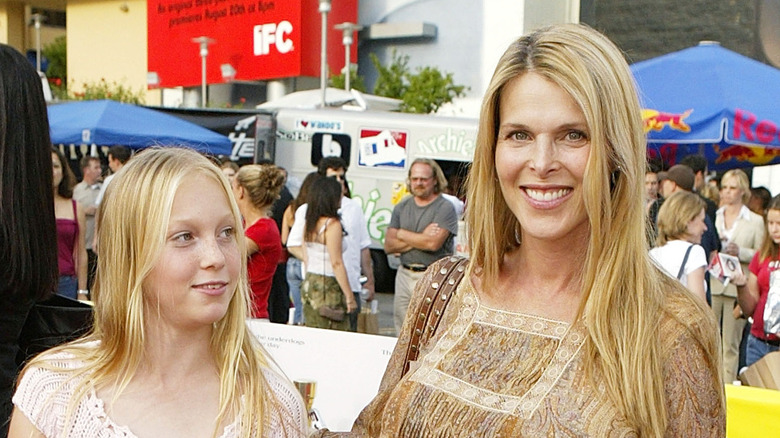 As India Oxenberg (pictured above as a child with Catherine Oxenberg) herself said in a lengthy 2020 interview with Elle, her introduction to NXIVM in 2011, which was largely advertised to her at the time as a "self-help organization … positioned as a course for the entrepreneurially minded," corresponded with a period of her life hallmarked by uncertainty. At 19, India had returned home after attending college across the country for a year, which left her "lost" and in need of "structure and direction." After attending her first presentation, she asked her mother, Catherine, to come with her to another, and for a time, both Oxenbergs were considered members of what Catherine would later learn was a cult, long after her brief flirtation with the group.
India was enthralled with NXIVM's lectures and workshops, but even more so with her cohort. But despite her enthusiasm for everything NXIVM seemingly represented, there were "warning signs" even then. Everything centered on Keith Raniere, "a man everyone seemed to love but no one knew much about." India explained further: "Through enormous amounts of propaganda, I also began to see Keith as a mentor. I opened up to him about my mother and my early childhood experiences. I told him about my dreams and my fears. What I didn't know at the time was that he was extracting information for a reason. He made me feel special only to slowly break me down and systematically control me."
It wasn't easy for India Oxenberg to separate herself from NXIVM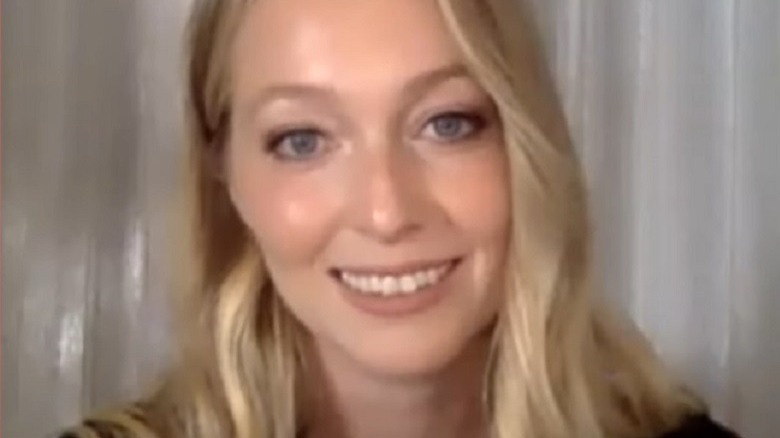 As evidenced by India Oxenberg's own account, Keith Raniere's calculated campaign to draw her into NXIVM's thrall for the long haul worked — it worked well enough to keep her in the cult for seven years. Part of the reason Raniere's tactics were potentiated was the way in which they isolated India from anyone outside the group. NXIVM's pseudo-therapeutic practices and lectures delivered by members on the lower rungs (many unwittingly), along with Raniere himself, encouraged India to distance herself from her mother, Catherine, whom India felt was casting judgement on her for her choices, as India told Elle in 2020. It couldn't have been further from the truth. As India put it, "she was trying to save me from something that ultimately turned criminal" — and something India herself ultimately ended up involved in directly.
During her final years in the cult, India became a member of DOS, a secret society for women within NXIVM founded by Raniere (though a number of members had no idea of Raniere's actual involvement, per The New York Times). As India admitted to Elle, she was told it was a "top-secret internal society providing women with one-on-one coaching," but in actuality, it was "a bait-and-switch scheme that ended up with me being enslaved and branded." Even after Raniere's 2018 arrest, it took months for India to finally see the truth.
India Oxenberg has finally begun to heal in her life post-NXIVM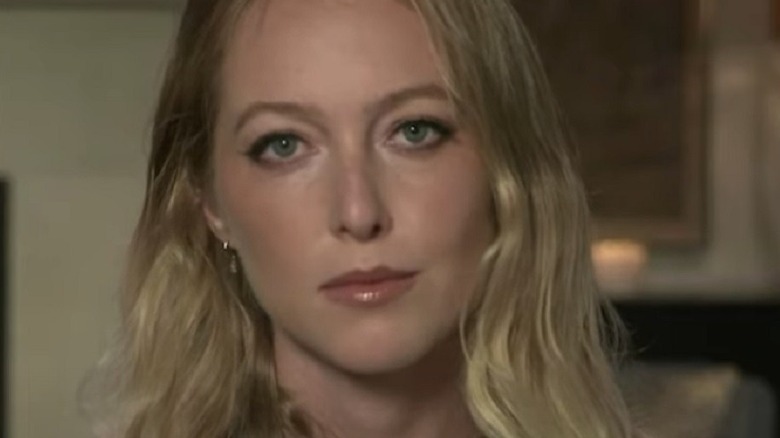 As India Oxenberg recounted in an interview with Vanity Fair in 2020, it was months after she had moved back into her mother's home in California that a stunning discovery forced her to reckon with the damage NXIVM had done — not only to herself, but to many, many others. Though India had continued to proclaim she had not been sexually or psychologically harmed by the cult, it came to an end when she came across a cache of personal items belonging to fellow NXIVM member Allison Mack in her bedroom, which she had agreed to store for her. Among the items were flash drives that contained audio recordings of Mack and Keith Raniere discussing how they would design the brands for NXIVM's secret society, the same brand India was inflicted with. "When I heard those flash drives, I could not go back to thinking the way that I had," India told Vanity Fair. She promptly handed over the drives to the FBI.
Since then, India has taken major steps to heal, going as far as to executive produce and star in a four-part docuseries about her NXIVM years. Still in California, India has also found a loving relationship with her boyfriend, Patrick, and does not speak to her former friends who chose to remain within the cult. She also told Vanity Fair that she intends to explore documentary-making as a career path. 
If you or anyone you know has been a victim of sexual assault, help is available. Visit the Rape, Abuse & Incest National Network website or contact RAINN's National Helpline at 1-800-656-HOPE (4673).
Source: Read Full Article