Jennifer Lopez is obviously a queen in so many different areas in her life. She's a master at dancing, is an iconic singer and actress, and she slays her fashion looks with very single red carpet event she goes to. But allll of that aside, Jenny from the block consistently kills it with her beauty, specifically her hair!
On Instagram, J.Lo showed off a brand new cut ahead of winter's arrival, and I am honestly shook at how stunning it looks on her. J.Lo—courtesy of celebrity hairstylist and Kardashian favorite, Chris Appleton—got a side-parted, layered asymmetrical bob with blonde highlights GALORE.
The coolest thing about J.Lo's highlights is that they directly frame the sides of her of face instead of consistently flowing throughout her mane, making it look like the pieces were touched with gold or something. Ever heard of "money pieces"? No, it's not ripped away pieces of hundred dollar bills…it's when there's two bright pieces of color concentrated at the front of the hair. Beyoncé did it, J.Lo just did it, and now I'm seriously considering doing it. You should too!
The asymmetrical bob is a bit of a departure for J.Lo—she recently rocked her hair in a sleek, blunt bob cut, and has been fluctuating from the bob to hella long extensions bouncing with subtle curls. I mean, here she was with the blunt cut literally four days ago: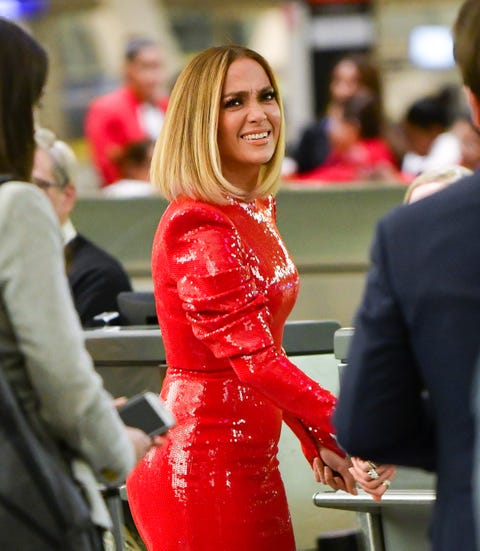 And here she was at the beginning of the month, hair flowing with ~inches~: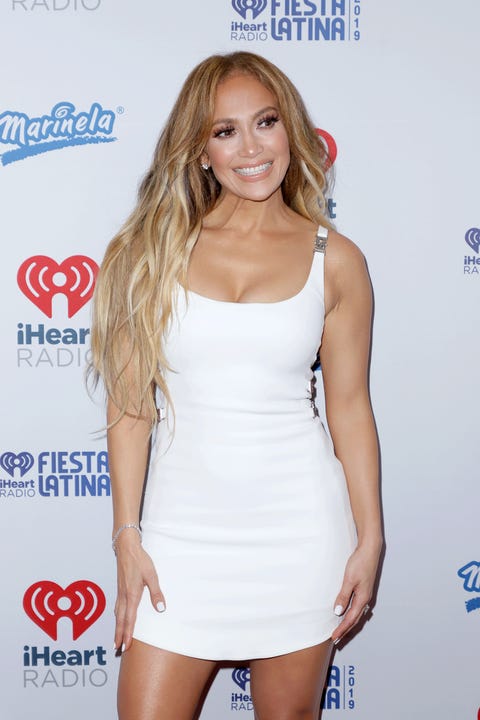 I don't know about y'all, but I'm spilling over with hairspiration. Olga, if you're reading this please stop me before I do something I regret—I'm feeling crafty!
Source: Read Full Article