Nick Cannon dated Kim Kardashian West before Keeping Up With the Kardashians skyrocketed her into fame.
Since the Wild N'Out star was the more famous one in the relationship, many fans have forgotten that they dated during the early 2000s. Additionally, they may not even know how they met and started their romance.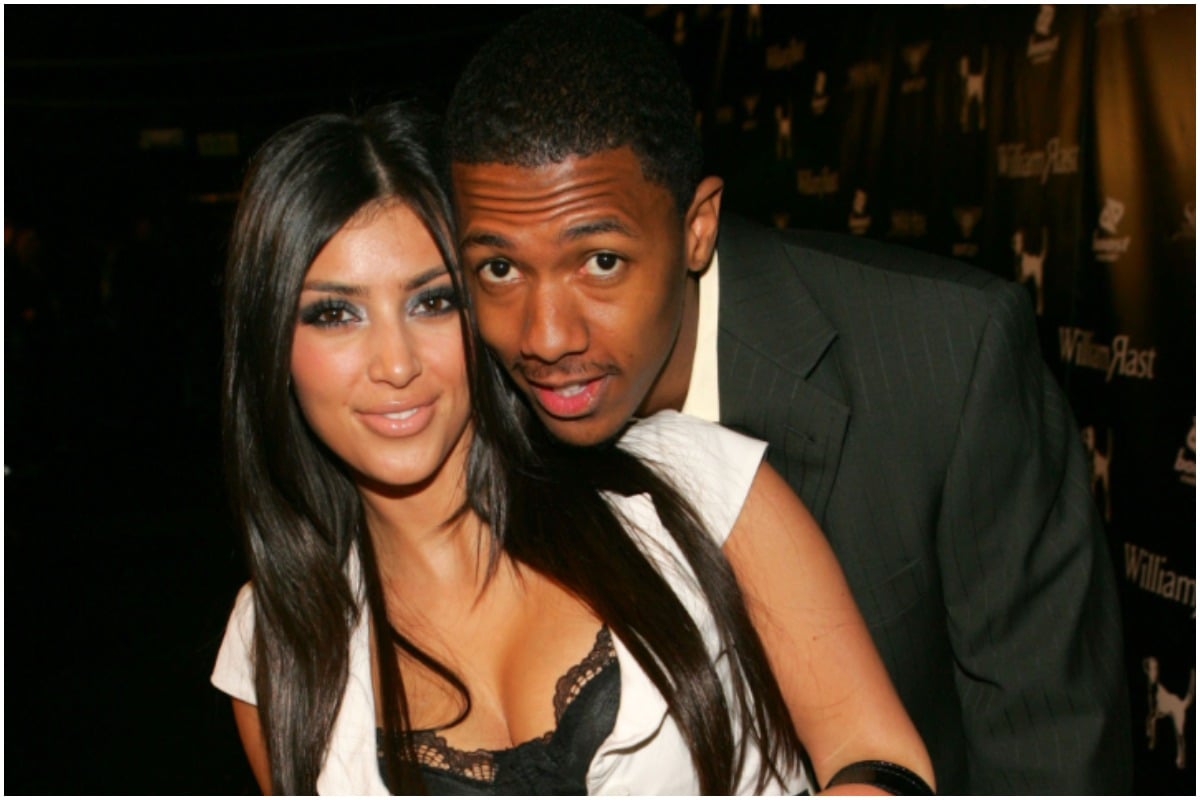 Kim Kardashian West and Nick Cannon met on the set of 'Moesha'
Kardashian West and her siblings grew up surrounded by celebrities. As she grew older, the SKIMS founder began seeing some of them romantically. After dating Michael Jackson's nephew in high school, Kardashian West met Brandy's younger brother, Ray J. Soon, they were inseparable and had begun dating.
During her relationship with Ray J, Kardashian West took a job as Brandy's stylist. Around the same time, the "Full Moon" artist was filming her TV show, Moesha. In his 2016 mixtape, My Side of the Story, Cannon said he met Kardashian West when he was an extra on the 1990s sitcom. 
"We were on the set of Moesha, and Ray J was with Kim Kardashian— and Kim was the stylist," he recalled, per Genius. I was like, 'Who's the stylist with all the ass?' Even when I was scheming on Brandy. But whatever Kim and Ray's situation was, she came up to me and asked, 'What's poppin?' I was like, 'Oh, let's go get something to eat."'
Would Kim Kardashian West be famous without Nick Cannon?
After she met Cannon, Kardashian West broke up with Ray J. Following their split, she and the All That alum began dating exclusively.
Kardashian West worked for Paris Hilton while she was with Cannon. However, her and Ray J's  2003 sex tape catapulted her into the spotlight. Soon, she and the rest of the Kardashian-Jenner family created KUWTK. Additionally, he said in his mixtape that he helped launch his ex's career by helping her book her first magazine cover. 
The Masked Singer host also shared with VladTV that he's "almost 100 percent sure" he introduced Kardashian West to her estranged husband, Kanye West. However, the KKW beauty CEO shared a different story of how they met during the 10th anniversary special for KUWTK.
"I met him, I think, in 2002 or 2003," Kardashian West explained. "He was recording a song with Brandy, and I was her friend. I vividly remember hanging out with him, and then they did a video together, so I'd see him a few times," she revealed. "He was asking his friends, 'Who is this Kim Kardajan?' He didn't know what my name was."
The reason Kardashian and Cannon ended
By the time the show aired in 2007, she and Cannon broke up. Years after their relationship ended, Cannon claimed Kardashian West lied to him about making the sex tape, per Huffington Post.  
"We talked about this tape," Cannon explained to Howard Stern in 2012. "And she told me there was no tape. If she might have been honest with me, I might have tried to hold her down and be like, 'That was before me' because she is a great girl. She's actually one of the nicest people you'll ever meet."
Source: Read Full Article