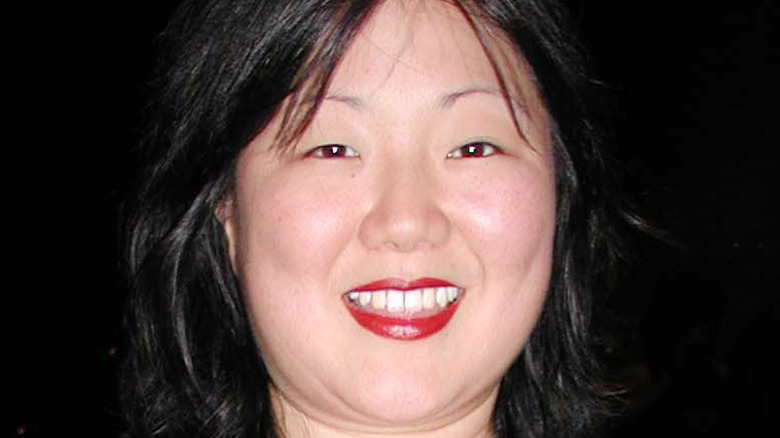 Margaret Cho is a comedian, actor, musician, podcaster, and advocate whose net worth is $4 million, according to Celebrity Net Worth. After breaking out as a standup comedian, Cho went on to become a television star in shows like "All American Girl," "The Cho Show," "Drop Dead Diva," and "High Maintenance," as per her bio on her website. The funny woman also continues to tour performing standup comedy, and has released a number of successful albums and specials showcasing her work.
On top of being a creative superstar, Cho is also a passionate advocate for a variety of causes. For one, she's openly come out as a proud bisexual woman (though she also identifies as pansexual, per Today), and has been honored by queer-positive organizations several times over. Additionally, Cho is an active participant in anti-racist and anti-bullying campaigns, as well as a supporter of feminist messaging. Last but not least, Cho is a proud pet mom of several animals, and is a fan of tattoos and music.
Margaret Cho spent her early life in San Francisco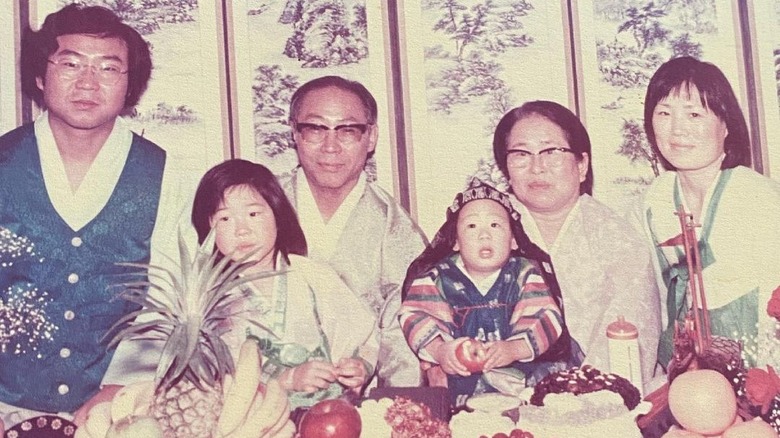 Margaret Cho was born in 1968 in San Francisco, California, as noted by The Scotsman. Her parents had moved there from South Korea, and together they established a bookstore that catered to the LGBTQ community. That bookstore helped keep food on the table. As Cho tells it, those early years had a profound impact on her development. "There were old hippies, ex-druggies, burnouts, drag queens, and Chinese people," she shared on her website. "It was a really confusing, enlightening, wonderful time."
Unfortunately, Cho dealt with a lot of abuse at the hands of exploitative men growing up, as she was molested by a family friend starting at age 5 and later raped as a teenager (via Billboard). She was also bullied in high school because of her ethnicity and body, but fortunately went on to heal from the trauma in her childhood. She now identifies as a survivor.
Cho started performing standup comedy at 14, and she knew right out of the gate that her livelihood would be tied to making people laugh. "I haven't always necessarily expressed it in that way, but I have always wanted to do this, and I knew very early on that this would be my career," she recalled in an interview with Feminist.com.
If you or anyone you know has been a victim of sexual assault, help is available. Visit the Rape, Abuse & Incest National Network website or contact RAINN's National Helpline at 1-800-656-HOPE (4673).
Margaret Cho has enjoyed a successful career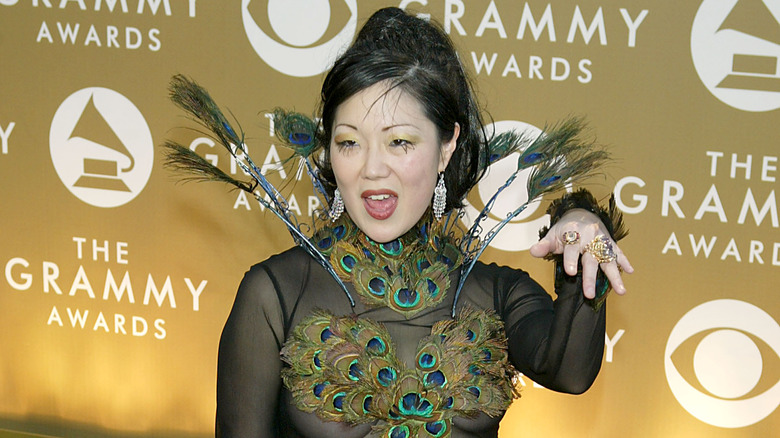 Cho knew since her early days doing standup that she wanted to pursue comedy as a career. Before she hit the big time, however, she worked both as a phone sex operator and a dominatrix to pay the bills before she truly experienced success in comedy (via The New York Times). "It was hard but well paid," she tweeted. "There's no shame in it."
But Cho didn't have to do that work for long, as she began to rise in the comedy scene, eventually landing a gig opening for Jerry Seinfeld and appearing on television alongside Bob Hope and Arsenio Hall, according to Jade Magazine. Soon she was given her own sitcom on television in 1994, "All American Girl," and though it wasn't successful, it launched Cho's acting career. She went on to appear in shows and movies such as "Face/Off," "Sex and the City," "30 Rock," and "Law & Order: SVU," to name just a few of her many appearances. That certainly had to pad her bank account quite nicely!
In addition to acting, Cho has been a successful standup comedian both on- and off-screen. She has performed on stages all over the world and has released several comedy albums, the latter garnering her Grammy Award nominations. 
Margaret Cho's personal life has highs and lows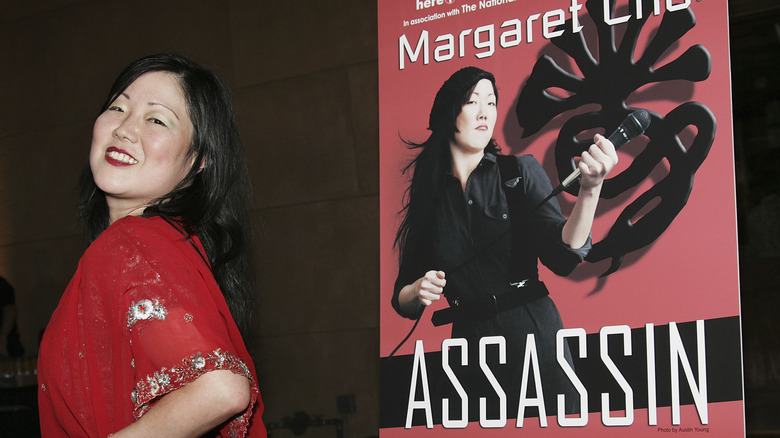 As far as Margaret Cho's personal life is concerned, it has its highs and it has its lows. After landing "All American Girl," Cho was told to lose weight by network executives, which led to an unhealthy relationship with substances. "Being on speed, not eating and having drugs shoot literal s**t out of me in a short amount of time got me very sick," she explained to Billboard. "I ended up in the hospital with kidney failure." Yikes! Cho also went on to become addicted to alcohol and opiates for years, but got sober after a year and a half in rehab. "The entire situation made me very grateful to be alive," she shared with The Guardian. "It's pretty incredible that I got out of opiates before I got into fentanyl."
As for Cho's love life, she identifies as bisexual or pansexual and is "dating," as noted by Today. She was married to a man (Al Ridenour) from 2003 until 2012, officially divorcing years (and $200,000) later, per The Blast. Cho did get to hold onto some impressive assets, such as an Audi, the home they shared, and artwork by David Forbes. She lives alone with her pets.
If you or anyone you know is struggling with addiction issues, help is available. Visit the Substance Abuse and Mental Health Services Administration website or contact SAMHSA's National Helpline at 1-800-662-HELP (4357).
Margaret Cho's So Cal real estate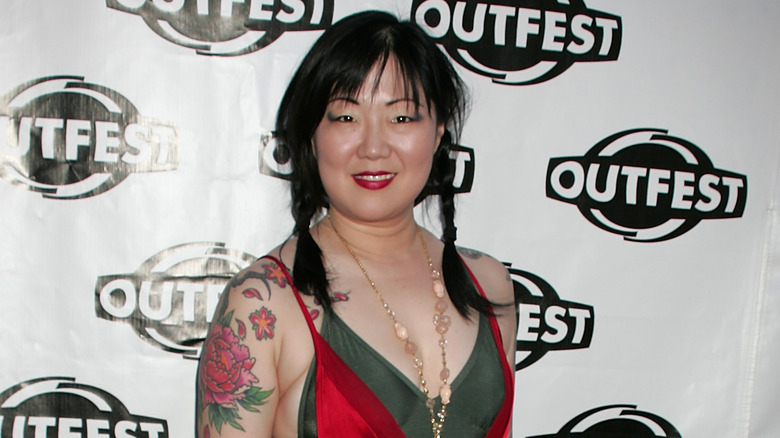 From everything that we've pieced together based on what's available, Margaret Cho has been living in the same house since 2002, when she purchased the abode. "It was just a mess," she explained in an interview with Out at the time. "The old owners had a lot of ugly poster art and figurines — they had gnomes." Cho also "thought the home needed a spiritual makeover." To that end, Cho outfitted the house with a mini Indian temple and a statue of Ganesh.
Cho's pets often make appearances on her Instagram page; she has both cats and a rescue chihuahua. You can also catch glimpses inside Cho's home on social media, including the TV room, the living room, the piano room, the office, the patio, and the front steps. From what we can see, we love her aesthetics!
Cho's home is in Southern California, specifically within the limits of Glendale, which is right next to Burbank and Hollywood. Some sites have tied her to a specific property that is currently estimated at a cool $1.7 million. "I have always wanted to live in Hollywood — it's been a dream since I was a kid," Cho revealed in a chat with Visit California. "It seemed like the perfect place and it is!" No wonder Cho is in love with her house!
Margaret Cho tours quite extensively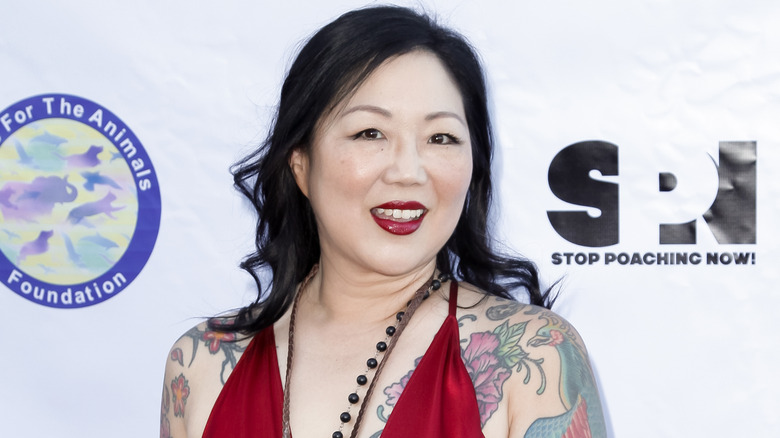 Over the years, Margaret Cho has embarked on a number of tours, which has to have earned her quite a pretty penny. Cho first hit the road all the way back in 1999 with "I'm the One That I Want," as noted by her website, after a successful run off-Broadway. Two years later Cho went on a 37-stop tour entitled "Notorious C.H.O.," which included a performance at the sold-out Carnegie Hall — impressive (and probably super lucrative). Then, in 2003 Cho brought "Revolution" to the road, which sold out at venues across the country. The ensuing album won Cho a Grammy Award nomination, too.
Cho hit the road once again in 2007, this time with celebs like Debbie Harry, Cyndi Lauper, and Erasure. Then, after a return to off-Broadway, she embarked on her "Beautiful" tour the next year, marking her first international show. After more accolades, including an appearance on "Dancing with the Stars," Cho hit the road in 2012 for "MOTHER," followed by a lauded comedy show called "Psycho." In 2018, Cho went on her "Fresh Off the Boat" tour which, although delayed by COVID-19, continued into 2021.  
Source: Read Full Article