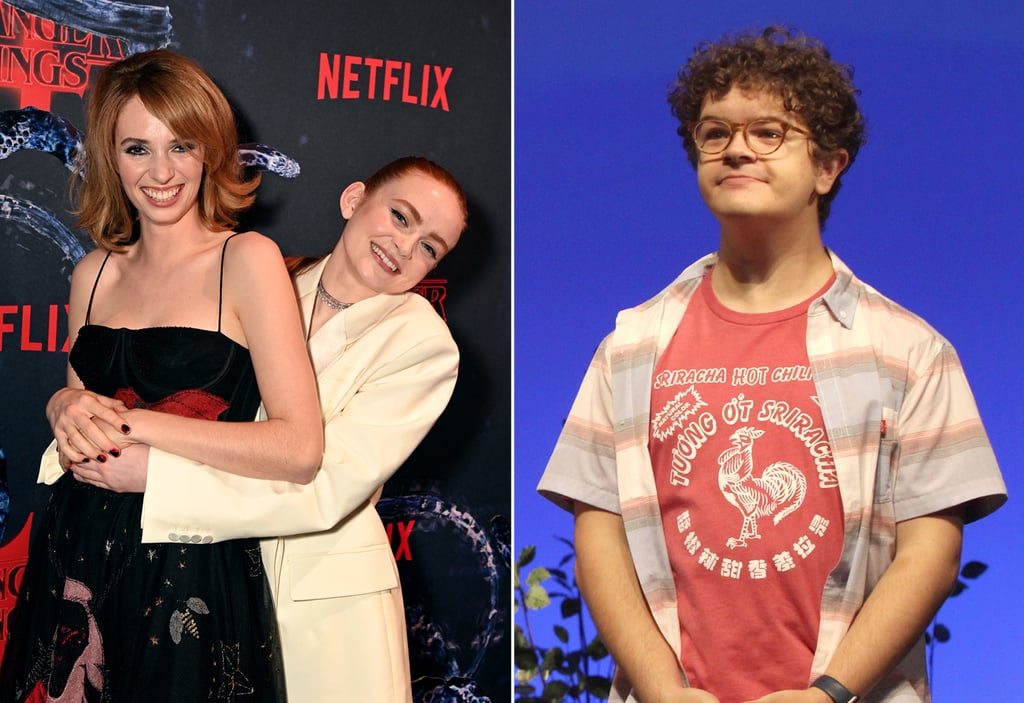 Maya Hawke and Sadie Sink Surprise Gaten Matarazzo For His "Dear Evan Hansen" Debut

Gaten Matarazzo's first "Dear Evan Hansen" show doubled as a mini "Stranger Things" cast reunion. Costars Sadie Sink and Maya Hawke attended Matarazzo's opening night for the Tony-winning Broadway musical to watch him portray Hansen's family friend Jared Kleinman on the stage.
Sink and Hawke's presence at The Music Box Theatre on July 19 was actually a well-orchestrated surprise, as Matarazzo had no idea they'd be in the crowd, People reports. After the show wrapped and Matarazzo took his first of many bows to come, the trio snapped a few photos together to satiate "Stranger Things" fans in the wake of season four.
The following morning, Hawke praised Matarazzo's performance on social media, sharing a photo of her Playbill on her Instagram Story and writing, "Go see @gatenm123 be just about the most delightful creature to grace the stage." Considering the fact that Matarazzo has appeared in several Broadway productions through the years — including "Priscilla, Queen of the Desert" in 2011 and "Les Misérables" in 2014 — we're hardly surprised to hear he's crushing his latest stage role.
Source: Read Full Article