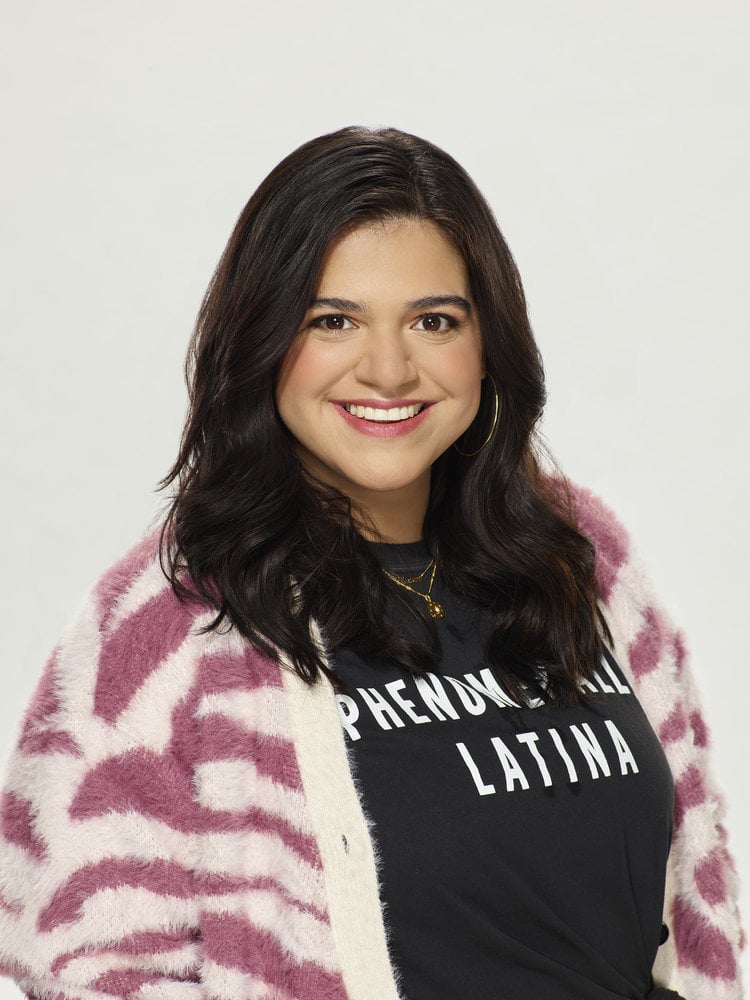 "I am an actress, writer, and producer, as well as a content creator," Mayan Lopez tells POPSUGAR when asked to define herself. She's got a new show on NBC this fall, "Lopez vs. Lopez," which she both stars in and produces. Mayan jokes the sitcom is "trying to put the 'fun' back in 'family dysfunction'" by telling the story of a young woman coming into her own and reconciling with her estranged father. Her real-life father, comedian George Lopez, stars alongside her, playing the show's TV dad. Talk about a full-circle moment.
"Ever since I can remember, I've always wanted to be a performer," Mayan shares. "I got the acting bug or the comedy acting bug from watching 'I Love Lucy.' I've probably watched it from the beginning four or five times." As someone who identifies as both Mexican and Cuban, Mayan says, "even just seeing Desi Arnaz . . . just seeing a Cuban on television back then, it's like, 'Wow.'" Of course, Arnaz isn't the only famous Latino comedian Mayan grew up admiring. She had her dad, the hero of Latinx television with his show "The George Lopez Show," which became one of the rare breakthroughs, who helmed a successful network show for multiple seasons. Mayan credits him with teaching her to be "very quick, very witty, always being able to pop out joke after joke after joke." In watching his career path, she was able to learn the value of working hard while also learning quite a bit about how the industry works. "And so I have the unique perspective of knowing what it would take," she adds. "And I was always prepared and ready to do that."
Mayan started as a kid, doing the Second City training camps in Hollywood. She then went on to college to study writing and performance. There, she got "a little animosity," with her classmates telling her, "You're gonna make it because you're George Lopez's daughter." She'd retort, "That doesn't qualify me for anything." Today, she recognizes that her family ties have opened doors for her but is also clear that "I still have to have the goods. [Those doors] can close in my face if I'm not prepared."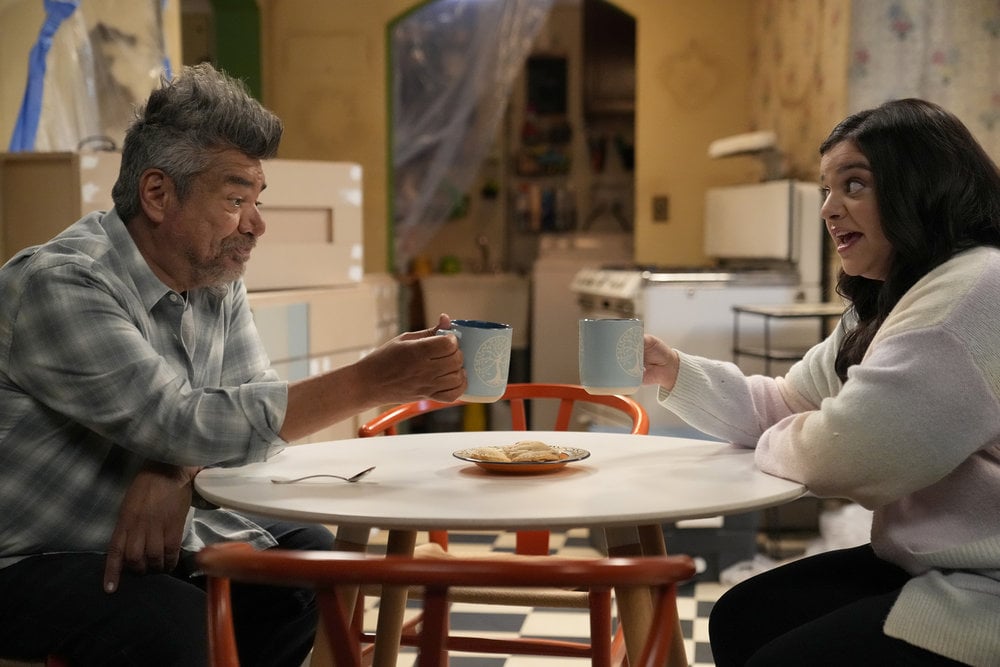 Her big break came from social media. "I was trying to do writing jobs, but TikTok was a way that I was still able to be creative and also get out some of my pain [around my] relationship with my dad," she says, explaining that she was "also speaking to the Latinx experience," particularly around sharing (and suppressing) emotions. A video of her twerking upside down caught the attention of showrunner and creator Debby Wolfe, who also worked on "One Day at a Time." Mayan explains that Wolfe started noticing her TikTok feed. "[Wolfe] saw me, and she has a very similar story with her family. Her father was unfaithful to her mother [too]. And so she kind of saw herself in me as another young Latina, going through the same similar issues," she shares. And of course, it helped that she'd worked with Bruce Helford, cocreator of "The George Lopez Show."
Despite sharing a namesake, a name, and a star, "Lopez vs. Lopez" and "The George Lopez Show" do have some differences. "It is definitely not the same show. It is not the same George. They're different characters," Mayan says. But at the core of both shows lie similarities. "What I've heard throughout my life, people coming up to me, regardless of your color, religion background, it's always the focus on family and those intricacies of like 'oh, my uncle was like Benny' or 'my mom was like Angie,'" she says. "If you were a fan of 'The George Lopez Show,' then you will definitely be a fan of 'Lopez vs. Lopez.'"
As the title suggests, the 2022 show's central conflict is between the adult daughter Mayan and her father, George, using some of the actor/producer's real-life experiences. She sums up their dynamic as a father who "drinks a little bit too much beer" and struggles to express to his daughter how proud he actually is of her. The daughter tries to teach him that words matter and tries to reeducate him, with the show diving into those types of "little intricacies every week."
"I've gone through a lot of therapy, [so] I thought I'm going to be really leading my character along. It's like, step by step with me girl, I got it," Mayan shares. "[But] as I started doing these episodes, I realized that my character is actually teaching me a lot about myself and how I want to act and be more direct."
There are other ways the show parallels Mayan's real experiences, too. "We have an episode where I talk about how I don't speak Spanish and how . . . I've been called a 'no hablo kid,'" she shares. "I've gotten hate even online for my pronunciation of words, which I'm working on, but it can be an attack from [within] the community. And that's something that I want to bring light about because it is something of a path that many people experience."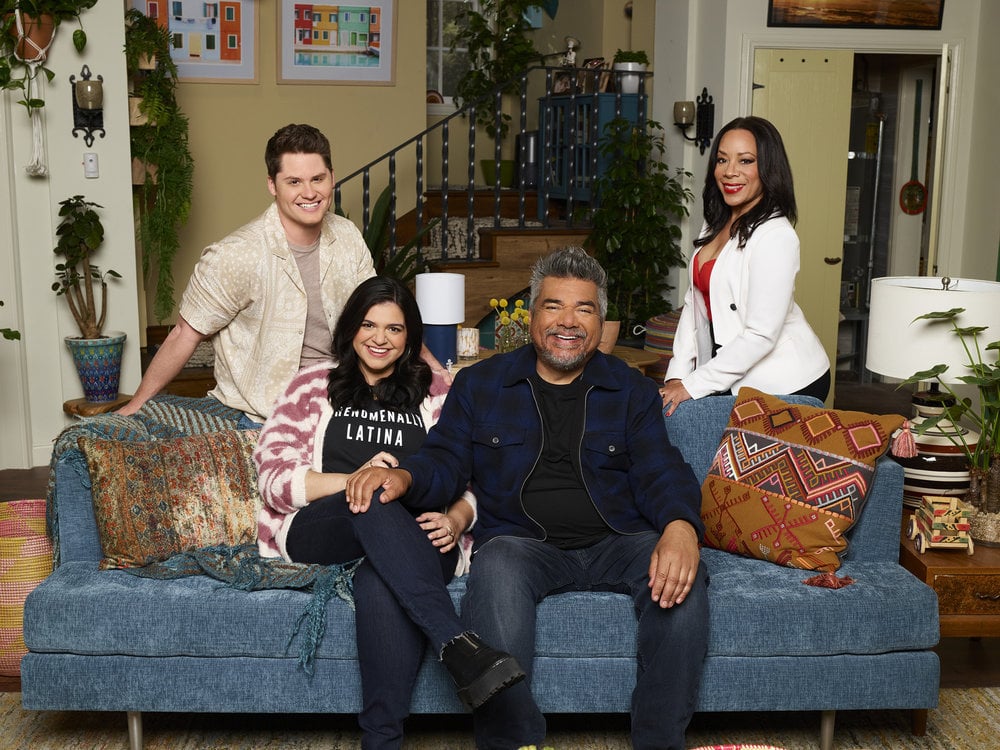 In the end, she hopes the show allows audiences to experience joy, happiness, and even healing. "I have people coming up to me even when the show hasn't aired, and they've just seen the episode they just watched, already feeling touched, already feeling understood, and already laughing and sharing stories with me and being able to connect," Mayan says. Of course, a big part of that connection is in the Latinx representation. Mayan asserts she's "proud to be Latina," declaring, "We are strong, powerful, magical, and mystical creatures, and our strength and our loudness is not something that should ever be brought down."
"We deserve to be respected, be seen," she insists. "[But] we're not really represented, our shows are being cut. And I realized that with 'Lopez vs. Lopez,' we have a space to fill. And we are very prepared to fill it." The show is purposeful in highlighting Latinx experiences and being able to convey them in a way that is not only funny but that's also real. One of the things Mayan wanted to focus on is the power of seeing yourself on screen. She remembers watching Melissa Fumero and Stephanie Beatriz on "Brooklyn Nine-Nine."
"It was the first show to have two Latina leads. And I actually spoke to them about two years ago. And I was saying, 'I've always wanted to be on NBC, but [when] I saw the two of you, I felt like I could do that, too,'" says Mayan, who hopes she can do that for the next Latina actors in line who see themselves in her.
Source: Read Full Article