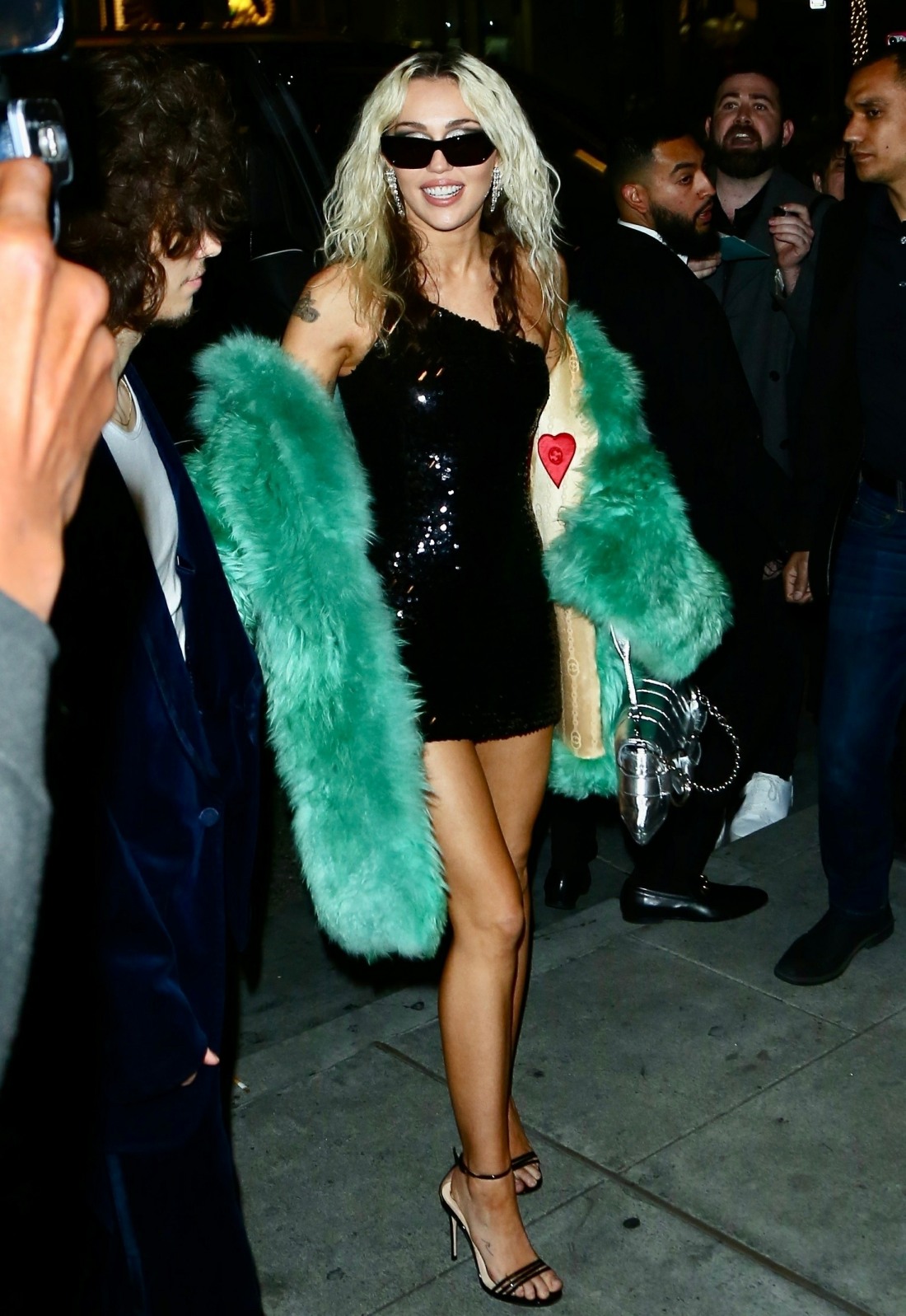 Did you know that it's been over fourteen months since we've devoted a post to Miley Cyrus? It's true, I checked. The last time we even talked about her was back in January 2022, when Kim Kardashian unfollowed Miley after Miley flirted with Pete Davidson (who was then dating Kim). While Miley has been active and seen a lot in the past year, it's also felt like she's been relatively quiet (for her). Then she released her latest album, Endless Summer Vacation, this month as the first single, "Flowers," dominated the charts. And still, while the song has been everywhere, Miley hasn't. It's been interesting. Is this "growth" perhaps? Has Miley matured? Well, there's a new piece in People Magazine and it actually sounds like she's still hung up on explaining what happened during her marriage and divorce to Liam Hemsworth. Their divorce was finalized in January 2020!
Miley Cyrus is 30 years old & thriving: The star is thriving after having had ample time to heal and reflect in the aftermath of her painful divorce from Liam Hemsworth. "She's the healthiest and happiest she's been in a long time," a Cyrus source says. "Everyone was blaming her for the divorce and calling her this wild child, but that wasn't fair. Their relationship and marriage was toxic, and she was heartbroken."

Her side of the divorce story: Though Cyrus released the glam rock album Plastic Hearts in November 2020, the source says that she finally feels ready to "tell her side of the story" after having "had time to process and heal" from the split. Though Hemsworth is not directly referenced on the album, fans have speculated that some lyrics — like the ex in "Muddy Feet" who smells like "perfume that I didn't purchase" — are about the Hunger Games actor.

She's not blaming Liam: "She's not trying to bash Liam, but she feels like she has every right to own the narrative after everyone was picking her apart after the breakup," the insider says.

Miley is moving on too: Hemsworth has been dating Australian model Gabriella Brooks, 26, since December 2019, while Cyrus moved on with drummer Maxx Morando, 24, in late 2021. A second source tells PEOPLE that Morando — who produced two songs on Endless Summer Vacation — is a "cool guy" whose drama-free personality Cyrus finds refreshing. "He has no interest in being a huge celebrity; he's very low-key. Miley loves these qualities," the insider says. "Miley can be herself. They are supportive of each other's careers. Miley is enjoying life and things are great."
[From People]
I mean… four years after Miley and Liam split and she's still devoting whole-ass albums to "her side," really? There's no time limit on healing, but this sounds more like Miley is trying to rewrite her own (toxic) narrative, where she split with Liam at the same time she launched a full-blown affair with Kaitlynn Carter. Again – I've gotten in trouble for this before, so I'll repeat myself – I have no doubt that Liam cheated or whatever. I just think Miley was just as toxic, dysfunctional, unfaithful and immature as Liam when they were together. I also think Miley sounds like she's still hung up on Liam!
"Flowers" is a very good song!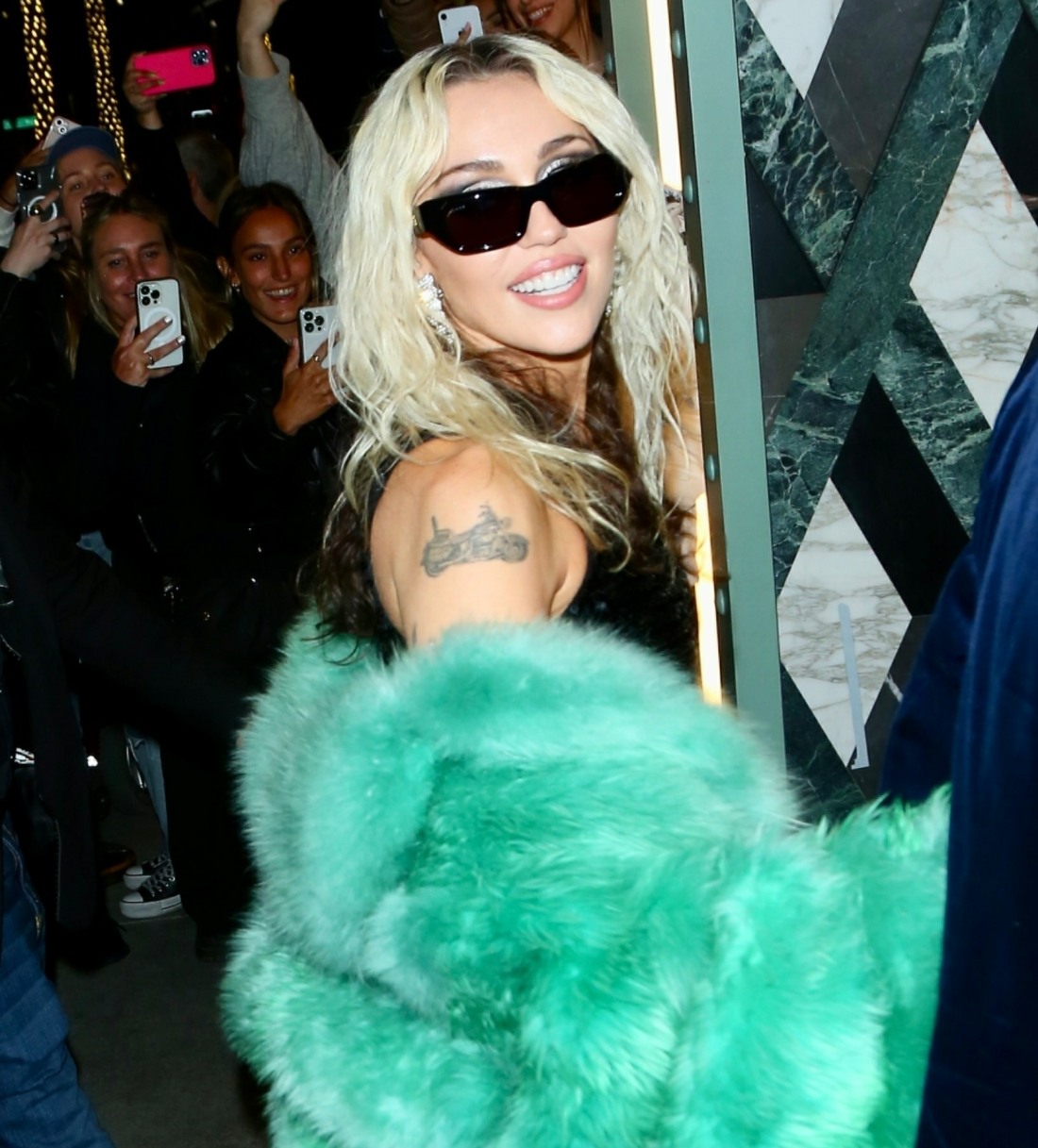 Photos courtesy of Backgrid.
Source: Read Full Article