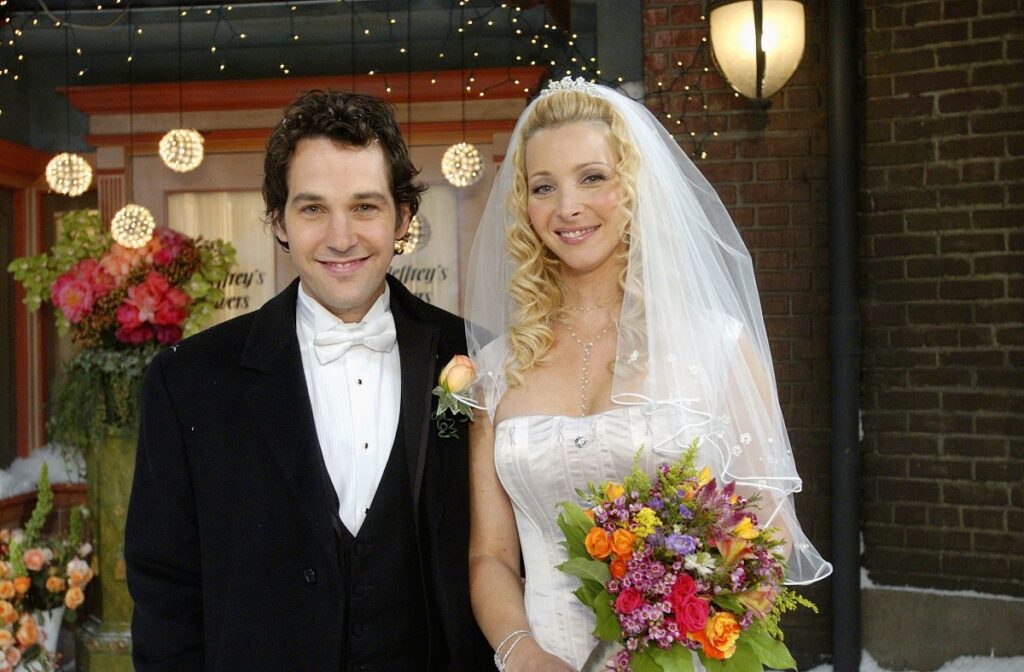 Paul Rudd is on the British leg of his Ant-Man and the Wasp: Quantumania press tour. So he's been doing all the radio shows and being as charming as ever. While on The Heart breakfast show, host JK confessed to being a huge Friends fan and pressed Paul for details on his time on the show as Mike Hannigan. Paul spoke affectionately of the series and cast but said filming his big wedding to Lisa Kudrow's Phoebe Buffay was a bit daunting. Since it was the series finale, Paul said he felt like an interloper, witnessing something he shouldn't.
Paul Rudd is a leading man in the Marvel Cinematic Universe, but he was once a supporting player in another major pop culture franchise. In the final seasons of Friends, a then-33-year-old Rudd played Mike Hannigan, the boyfriend of Lisa Kudrow's Phoebe Buffay. Since Mike would go on to marry Phoebe, Rudd even had a part to play in Friends' series finale.

"It was really fun, and they were great! The whole thing was a bit surreal, I must say, to be a part of that — because I came on really at the end," Rudd said.

Rudd continued, "I never knew that I was going to be in as many [episodes] as I was. But it also felt strange. I was in that last episode, and I just thought, 'I shouldn't be here. I'm getting a front-row seat to things I'm not supposed to see.' They were all crying, it was all emotional, and I was just like, 'woah!'"
[From Entertainment Weekly]
Paul's correct, he shouldn't have been there. Or Mike shouldn't have been there because Phoebe should have married/ended up with David. I'll die on that hill. But I get why everyone loved Mike (because they loved Paul) and I'm never going to get *too* upset about watching Paul in anything. I'll admit, though, the thing I remember most about Phoebe's wedding was her dress, which I loved. But I get what Paul's saying. Even though fans loved him, he was the new kid and the build to their ceremony hadn't had the ramp up like other shows. So he's cemented into this moment, 10-years in the making and here's Paul who's only been around for 16 of the 234 episodes responsible for getting them there. I like the way he framed this, though.
Speaking of friends, one of Paul's good friends pranked him on his next talk show. Paul and Olivia Colman have known each other for over 20 years, which is something I just learned and now insist they appear on Graham Norton together. While Paul was speaking with Greg James, Olivia called in using a Welsh accent and asked what he would do if an American friend came to England and didn't tell you? You can see Paul get nervous when he realizes he's the friend but still doesn't know who he's offended. I don't care what the genre is, please put Olivia and Paul in something together. Anything.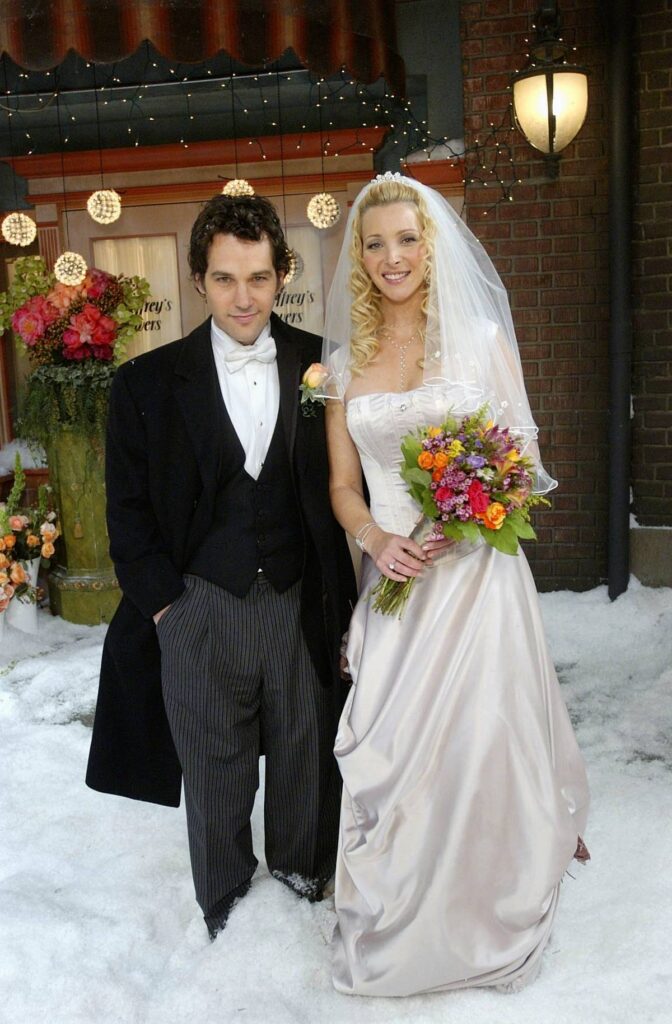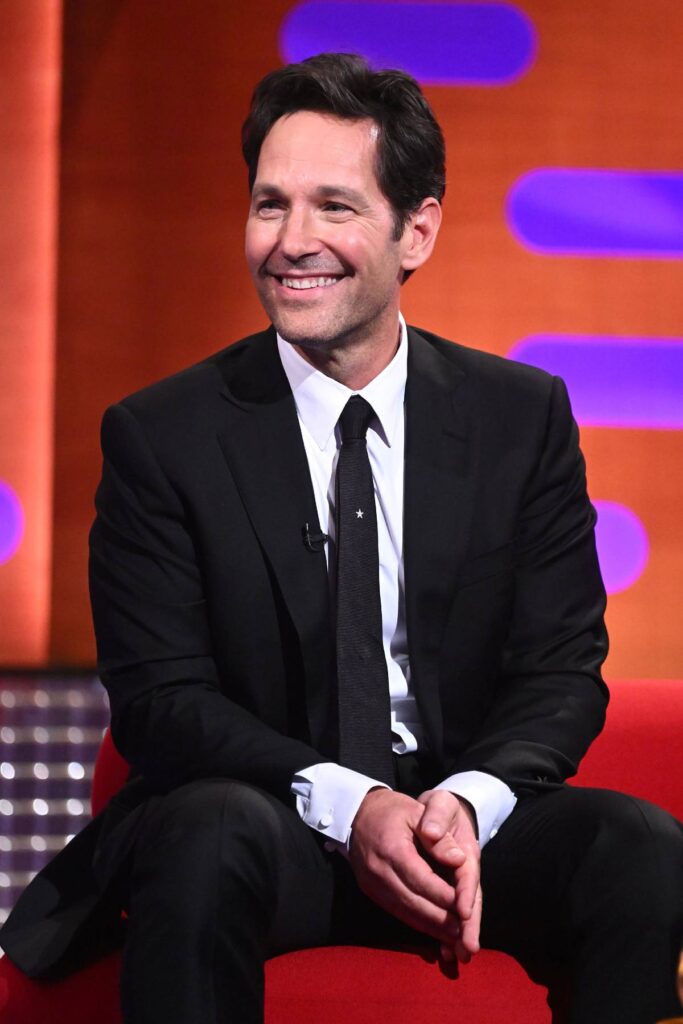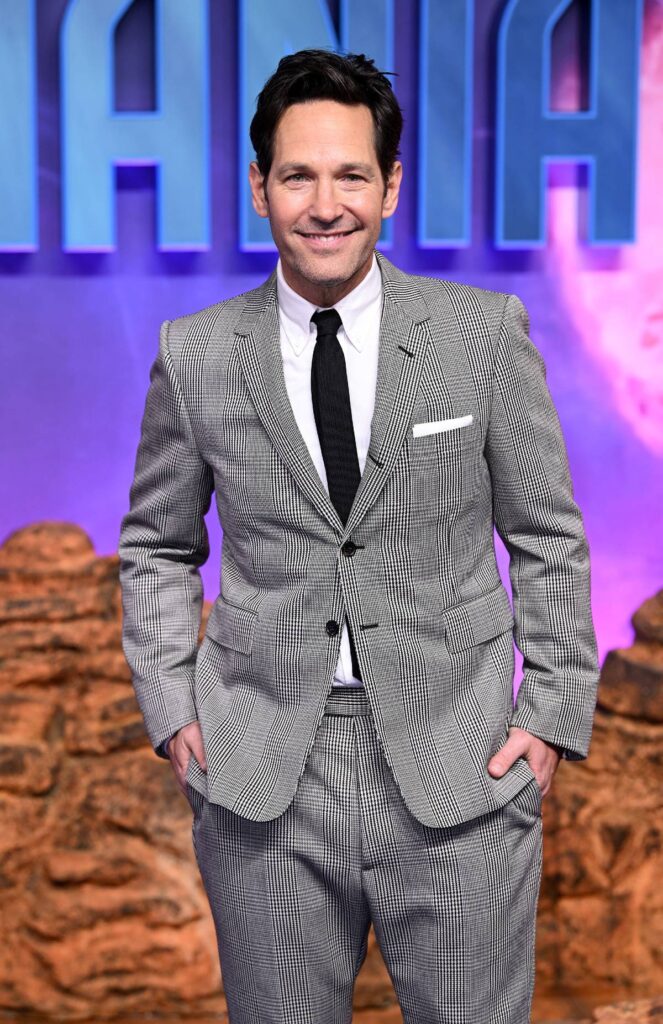 Photo credit: Warner Bros/Avalon and Cover Images
Source: Read Full Article