The Real Housewives of Beverly Hills fans are living for this hilarious social media interaction between two of the Bravo show's stars, Lisa Rinna and PK Kemsley. Kemsley is the husband of one of the show's main cast members, Dorit Kemsley. Here's what Rinna and PK said to each other on Instagram and how fans are reacting.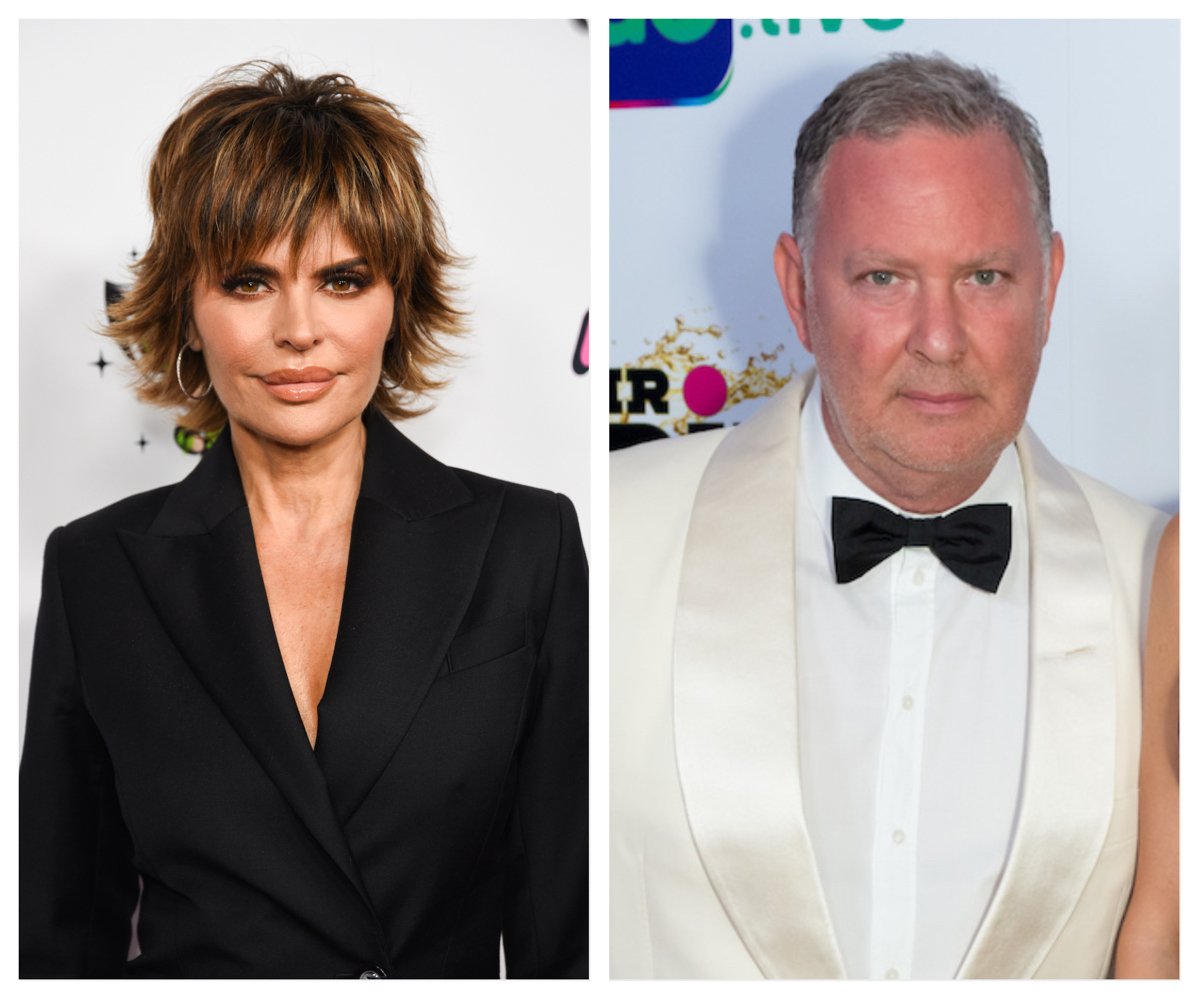 'RHOBH' star Lisa Rinna shared several Instagram tributes to her husband Harry Hamlin on Father's Day
On June 19, The Real Housewives of Beverly Hills star Lisa Rinna shared several social media posts honoring her husband, Harry Hamlin. Rinna and Hamlin have been married for over 20 years and share two daughters.
In one Instagram post, the RHOBH star shared a video of herself dancing enthusiastically in a cowboy hat while her husband, seeming oblivious, tended to his garden. 
"HARRY HAMLIN," the reality star wrote in the caption. "God gave us you to teach us all the goodness in life 🌈you are the best sport and the most patient man on the planet. We love you so ❤️ #happyfathersday."
Rinna's Bravo co-star, PK Kemsley, noticed her multiple tributes to Hamlin. He left a comment addressed to his wife, Dorit Kemsley, on the video.
"Dorit this is Lisa's 98th Father's Day post for Harry, you better do something double quick or I'm unfollowing you @doritkemsley," PK wrote in a comment that has garnered over 1,546 likes.
'RHOBH' fans adored PK Kemsley's comment on Lisa Rinna's Instagram post about Harry Hamlin
The Real Housewives of Beverly Hills fans loved PK Kemsley's comment on Lisa Rinna's Father's Day post. They sounded off not only in Rinna's comments section but also on an Instagram post made by the account Comments by Bravo. 
"PK is slowly becoming my favorite househusband outside of NJ lol," one fan wrote, while another said, "Bahaha! When did PK get all of this personality?! He used to be so unlikeable! 😂❤️🙌"
One fan pointed out the Bravo star's "British humor" by writing, "😂😂😂😂😂 lmao PK, it's always the 🇬🇧 humor for me!" while another wrote, "Omg PK is hilarious😂"
https://www.instagram.com/p/CfAMPhBKt53/
Dorit Kemsley stepped up and shared an Instagram post after PK Kemsley's comment
The Real Housewives of Beverly Hills star Dorit Kemsley must have seen her husband's comment because she shared an Instagram tribute hours after Lisa Rinna posted her video. 
Dorit shared several photos of her husband PK Kemsley, their two children, and her father. "Happy Father's Day to two of the best Dads in the world," the RHOBH star captioned the pictures. "Love you both so much. ♥️♥️"
Rinna commented, "Just in time!!! Happy Father's Day @paul_kemsley_pk 😘😘😘😘❤️❤️❤️❤️❤️❤️"
Source: Read Full Article