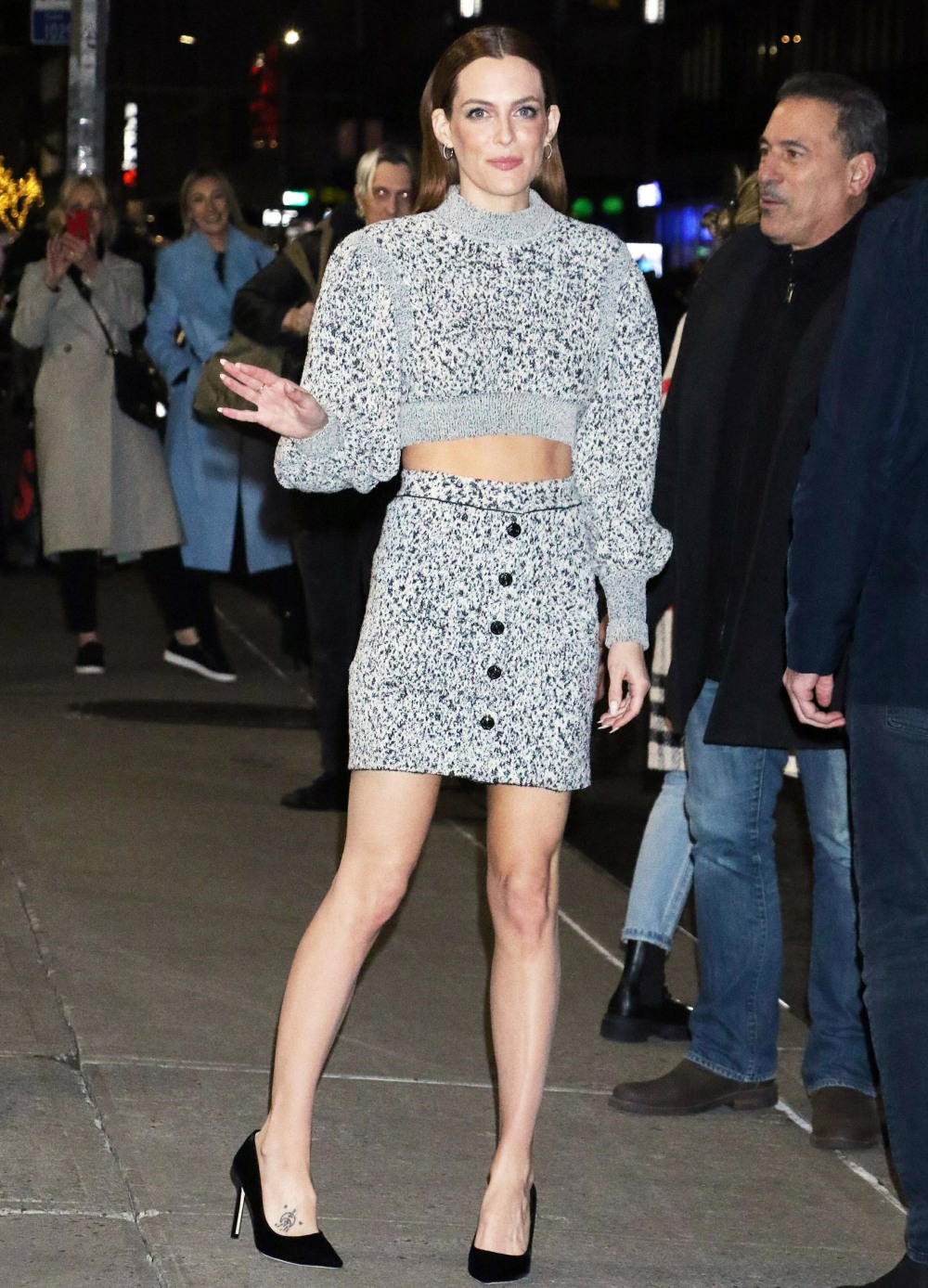 The cast of Daisy Jones and the Six has been promoting the series all week in New York. I think the Fug Girls said something like… none of them look like they're promoting the same project, and it's very true. Suki Waterhouse is definitely going with a '70s theme, while Riley Keough's style has been all over the place, but she's definitely not trying to look '70s. I also think the promotion has been off-kilter because Riley's mother, Lisa Marie Presley, passed away just a short time ago and Riley clearly does not want to be asked about any of the upcoming estate fights. According to media sources, Riley's publicist and the people in charge of the Daisy Jones junket have put out clear instructions to not ask Riley anything about Priscilla Presley or the estate fight. There was also this interesting piece in Page Six a few days ago:
Her appearance at the "Daisy" London premiere on February 16 was scrapped and other press outings have been carefully curated, with reporters told Keough will not be answering questions about her mother — or grandmother, Priscilla Presley.

In a shock move, days after Lisa Marie's death, Priscilla filed a petition in LA questioning the "authenticity and validity" of a 2016 amendment to Lisa Marie's trust and estate. That amendment named Keough as controller of the trust, which includes Graceland, the tourist-attraction Memphis mansion of Lisa Marie's father, Elvis Presley, and 15% ownership of the legendary late singer's estate.

Amid a report that Keough and her grandmother are now at odds, a longtime friend of Lisa Marie confirmed to Page Six: "Riley and Priscilla are not talking. Their relationship is changing, that is true … it's just so sad. This is the time Riley would really need her grandmother." Although the two were once close, the friend said, "Riley is seeing a new side of her grandmother."

A source said that Keough doesn't want it to be this way. "Riley's not looking for a war. She always had a good relationship with her grandmother," the source said. "Lisa had her issues with her mother, but … she didn't drag [her kids] into [their] personal issues."

Keough has a big legal team behind her, Page Six is told, but one legal expert said the actress does not need to file anything in retaliation to Priscilla's filing until a few days before the April 13 court hearing in LA.
[From Page Six]
While I dislike when actors impose these limitations on reporters during promotional tours, I think in this particular case, it's probably what the lawyers are telling her to do: don't say anything on the record which could be used against you, don't comment, just keep your mouth shut about ongoing legal issues. I also believe Riley's not looking to go to war with her grandmother, but Priscilla seems hellbent on war anyway.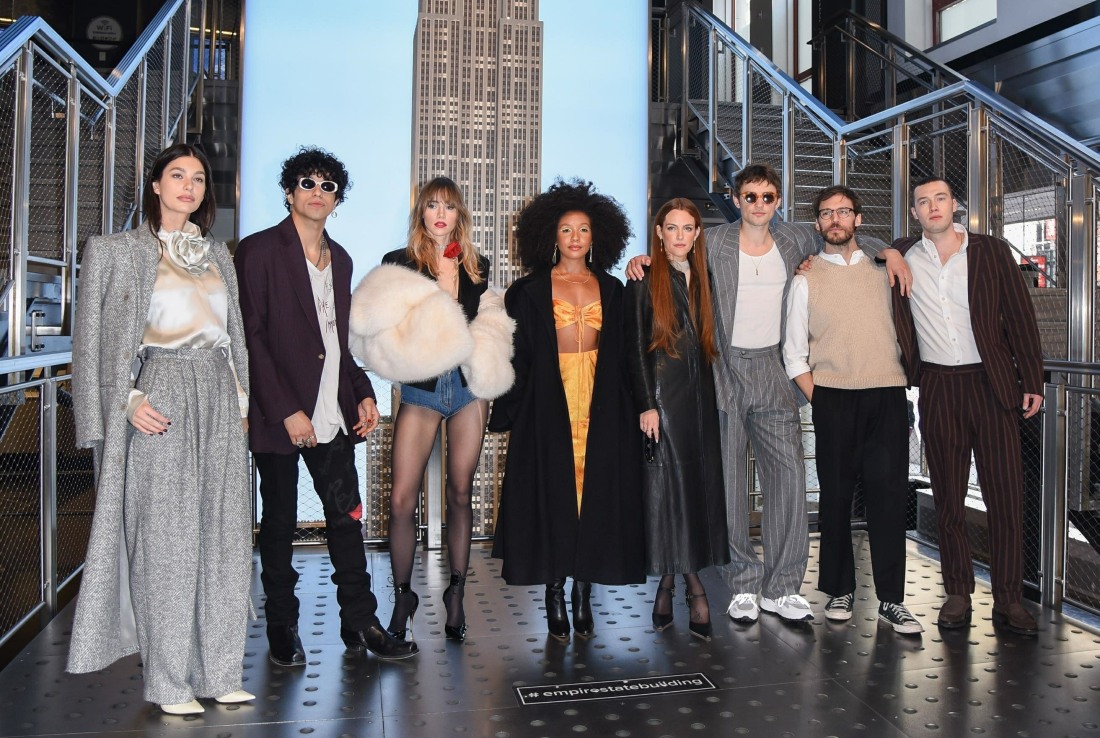 Photos courtesy of Backgrid, Cover Images.
Source: Read Full Article