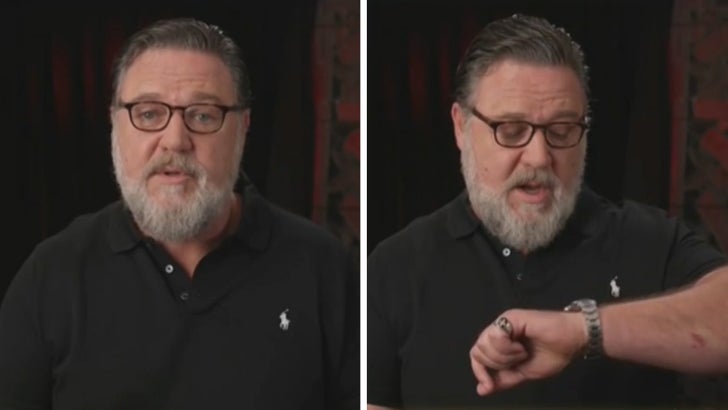 Safe to say that Russell Crowe won't be playing Donald Trump in a movie anytime soon — or ever for that matter.
As the 45th President prepared for his criminal arraignment on Tuesday in Manhattan, Crowe sat down for a TV interview to talk about his lead role in the new film, "The Pope's Exorcist."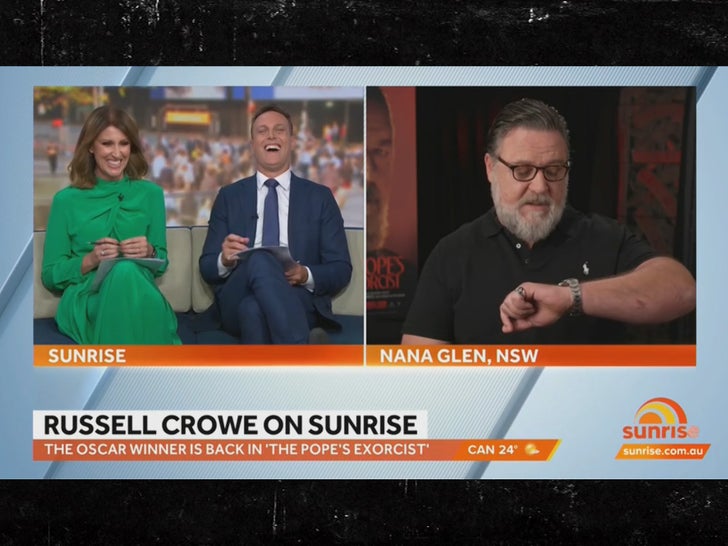 Near the end of the interview, Channel Seven Sunrise Host Natalie Barr mentioned that Trump was the story of the day and asked Crowe if he would ever play the former commander-in-chief in a movie.
Crowe's reaction was priceless. The legendary actor peered down at his wristwatch, smiled and jokingly said, "I'm really busy now. I've got lots, lots and lots of things to do."
Translation: Hell no!!!
As we reported, Trump was indicted last week by a grand jury over an alleged $130,000 hush money payment he made to porn star Stormy Daniels to silence her in the final days of the 2016 Presidential election. Daniels claimed she had an affair with Trump — an allegation he has long denied.
Trump will be arraigned on the criminal indictment Tuesday afternoon in Manhattan Criminal Court. Manhattan D.A. Alvin Bragg was the first ever prosecutor to bring criminal charges against a former or sitting U.S. president.
Source: Read Full Article