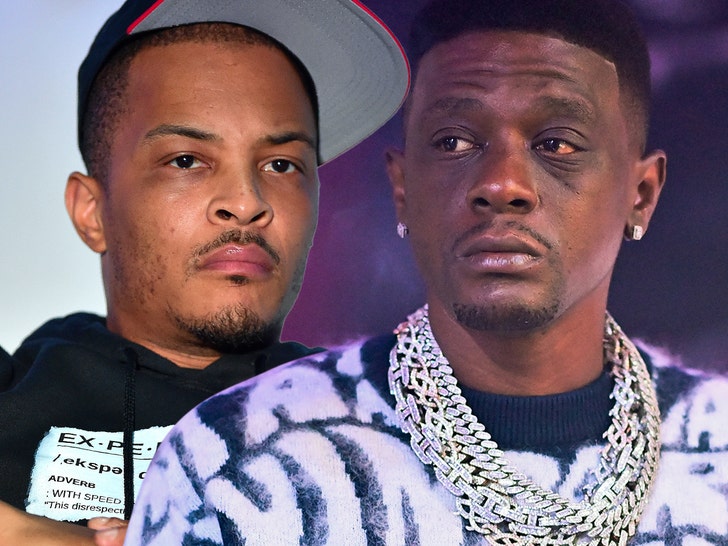 T.I. is firing back at Boosie Badazz after being publicly slandered with the news their joint album was canceled all because of T.I.'s now infamous story about ratting on his dead cousin.
An incensed Tip took to IG on Tuesday, accusing Boosie of not being genuine and daring the Louisiana rapper to pull up and examine the paperwork evidence for himself!!!
Waiting for your permission to load the Instagram Media.
The invitation was also extended to Boosie's "OG Uncle" … who apparently had the most influence over Boosie's decision to nix the project altogether.
T.I. says Boosie spoke out of turn … rather unintelligently and ultimately painted his former collaborator's character as flawed.
Boosie has yet to respond to T.I.'s retort but has been resharing clips of his viral interview with the captions that amuse him the best.
According to Boosie, the star duo recorded about 8-9 songs … that will probably stay in the vault forever now!!!
Source: Read Full Article