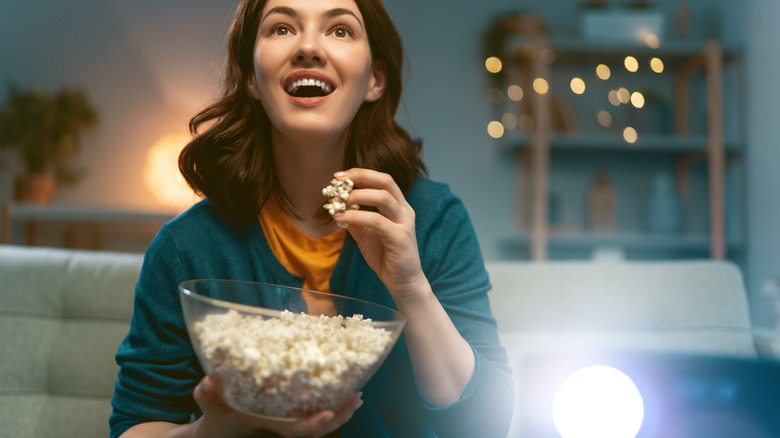 After what kind of feels like an eternity of doom and gloom, it's safe to say we are ready for a ton of joy. What better way to rouse up some happiness than with a movie that make you smile, laugh, and gives you butterflies? Neuroscience News reports that watching feel-good films -defined as " film critics as being sentimental and without intellectual merit" – can lift the spirits and even help you to relax, which is exactly what we all need right now per the ongoing coronavirus pandemic. 
There are some movies which you probably love to watch over and over again, because they are familiar, providing you with a sense of light-heartedness and calm. According to The Atlantic, re-watching the same film time and time again may even be therapeutic. However, watching a new movie shouldn't be off the table, as a new film can quickly become a old favorite.
Here are some feel-good films to add to your 2021 watch list that will surely throw some positive vibes your way.
Chef is for all the foodies out there who love to laugh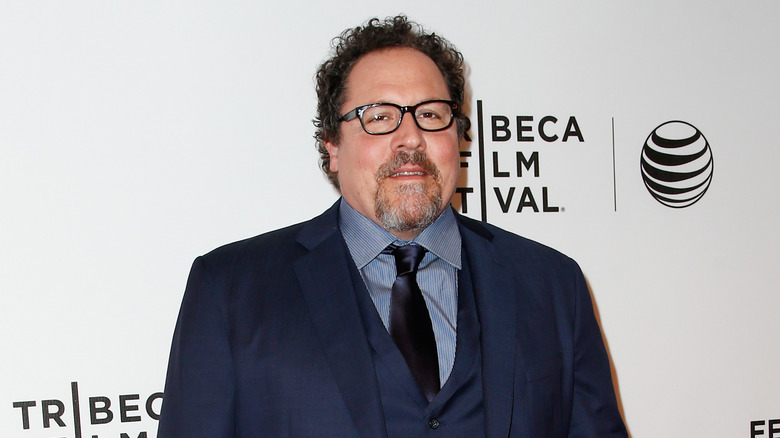 Whether you are a die-hard Marvel fan or only know major plot points because of your friends (we all have one), you are in for a treat the Jon Favreau and Robert Downey Jr. movie "Chef." This 2014 R-rated film, available on Netflix, is a must see and stars some more of Hollywood's celebrity faves like the hysterical John Leguizamo and " The Avengers" Black Widow starlet Scarlett Johansson.
Written, directed by, and starring Favreau, this dramedy tells the tale of a chef who loses his job at a prominent Los Angeles restaurant after having a nasty argument with a popular food critic. Choosing to give up the celebrity chef life, he decided to purchase and run a food truck along with his young son. The storyline stirs up all those feels of finding (or possibly rediscovering), a passion and purpose for life (via Collider).
The Prom is a rainbow-covered tearjerker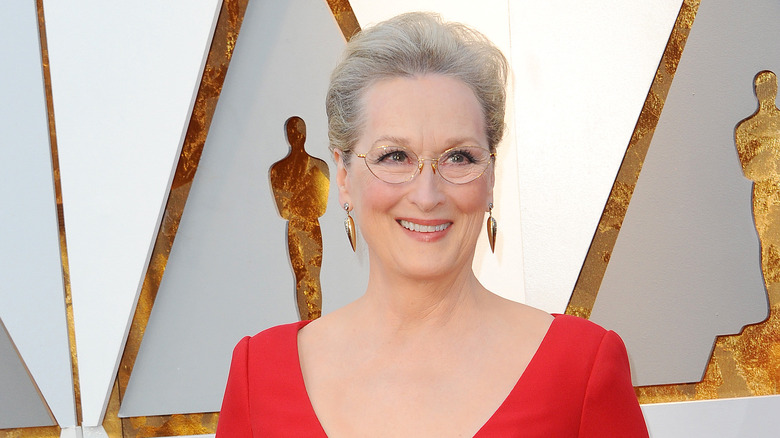 Looking to see some of your favorite award-winning actresses together in a soon-to-be named classic dramedy for the LGBT+ kids? Look no further than "The Prom," a Netflix film starring Meryl Streep, Nicole Kidman, and Kerry Washington.
Released in 2020, this fun-loving movie tells the story of four former Broadway stars who ban together for a big cause. Following their travels to a small conservative town, their mission is to assist and support a teen lesbian who has been banned from bringing her girlfriend to prom. 
According to Parade, there was a bit of controversy over the performance by Jo Ellen Pellman, but viewers and critics agree that this film will make you feel warm, fuzzy, and a little giddy, too!
The Peanut Butter Falcon will warm your heart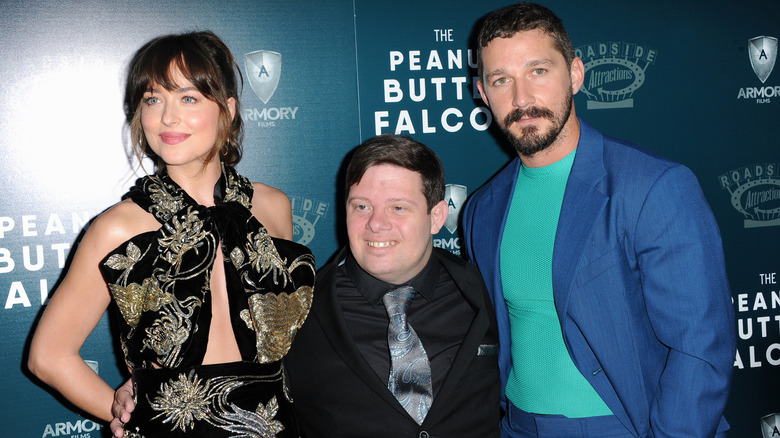 The PG-13, multiple award-winning movie, "The Peanut Butter Falcon" is described on Rotten Tomatoes as "A feel-good adventure brought to life by outstanding performances." The film is all about Zak, a vivacious and kind adult living with Down Syndrome who has been forced by the state to live in a nursing home, as he has no family or resources. 
Zak (played by Zack Gottsagen) breaks out of the nursing home, befriends a sketchy character named Tyler (Shia Lebeouf), and the two embark on an adventurous journey where they find themselves not only falling into fits of laughter, but getting themselves stuck in some sticky situations, too. This dramatic comedy will certainly warm your heart, make you laugh, and incite a feeling of pure joy.
Jungle Beat: The Movie will remind your inner child about kindness and joy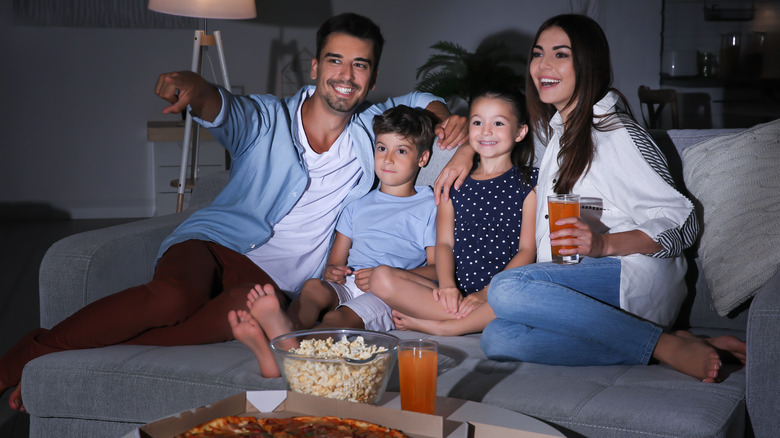 If you are looking for the perfect family film that all ages will love, the animated G-rated Netflix film "Jungle Beat: The Movie" is a good choice for movie night with the little ones. 
When an adorable blue alien is launched to Earth and finds himself in an African jungle amidst talking animals, for the first time in his little alien life he experiences the joys of friendship. The talking animals of the jungle try to help the alien – so that he can accomplish his task of conquering Earth – which he soon becomes seriously conflicted with, and begins questioning his mission altogether. 
The movie emphasizes the sweet values of kindness, bravery, justice, and acceptance, providing a gentle reminder of the power of love (per Common Sense Media).
Source: Read Full Article