The Princess of Wales stepped out in style as she supported her son Prince George, nine, at a recent rugby match.
The mother-of-three was photographed chatting to a group of nearby mums as they gathered outside the young royal's Berkshire school, Lambrook.
WATCH: Kate Middleton has all eyes on Prince George during England match
Princess Kate looked her usual stylish self in a sumptuous chocolate brown wrap coat which she paired with a cream roll-neck jumper and a pair of sturdy brown leather Chelsea boots.
For the sporty occasion, Kate, 41, brought along the royal family's pet cocker spaniel, Orla. Kate and husband Prince William welcomed their two-year-old black cocker spaniel Orla in 2020 after she was gifted to the royal couple by Kate's brother, James Middleton.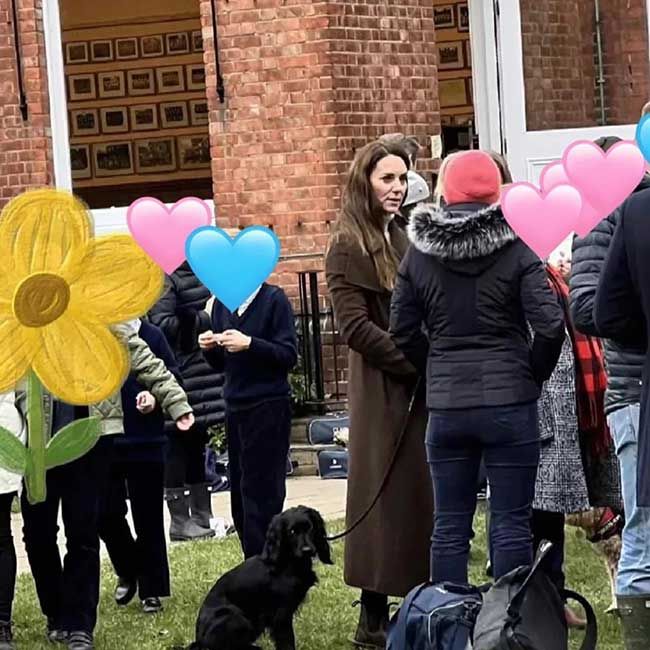 Princess Kate travelled to Lambrook school
She joined the Cambridge family months before their beloved eldest dog Lupo sadly passed away. In November 2022, William and Kate announced the tragic news via their Royal Kensington account on Instagram, with a picture of the black cocker spaniel sitting down and looking into the distance.
MORE: Princess Kate and Prince William set for fun-filled Easter plans with George, Charlotte and Louis
DON'T MISS: Is Princess Kate allowed to host an investiture?
Princess Kate's visit to Lambrook comes after the mother-of-three launched her exciting new campaign titled Shaping Us. As part of her project, the Princess of Wales encouraged the nation to share a throwback photo from their childhood.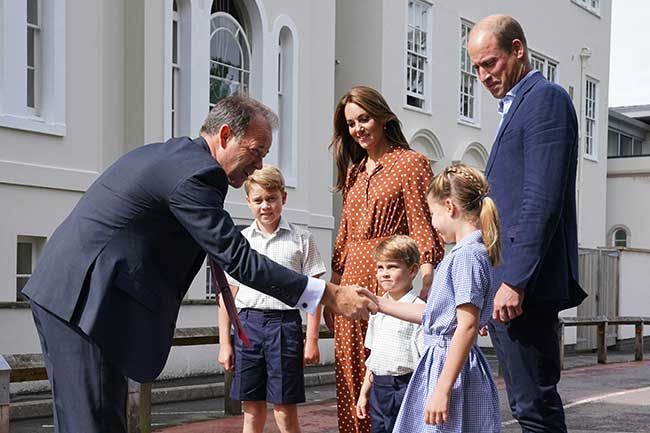 The royal kids started at Lambrook in 2022
Kicking off the initiative, the royal shared her very own baby photo – and fans couldn't help but flag her similarity to little Prince Louis.
In the adorable photo, Kate could be seen tentatively reaching out towards her father Michael's face. The previously unseen image of baby Kate was captured by her mother Carole.
Reacting to the candid snap, one fan penned: "I thought it was Prince Louis!" while a second wrote: "I legit thought that WAS Louis! I couldn't understand the outfit? Took a minute to realize it was Catherine!"
https://www.instagram.com/p/CoPEkJ5tP1A/
A post shared by The Prince and Princess of Wales (@princeandprincessofwales)
Princess Kate shared a heartwarming photo
"Louis is your TWIN," agreed another, while a fourth chimed in: "Is it just me or is there a very big resemblance between Catherine and Louis?"
LISTEN: King Charles – The Man Under The Crown
Source: Read Full Article