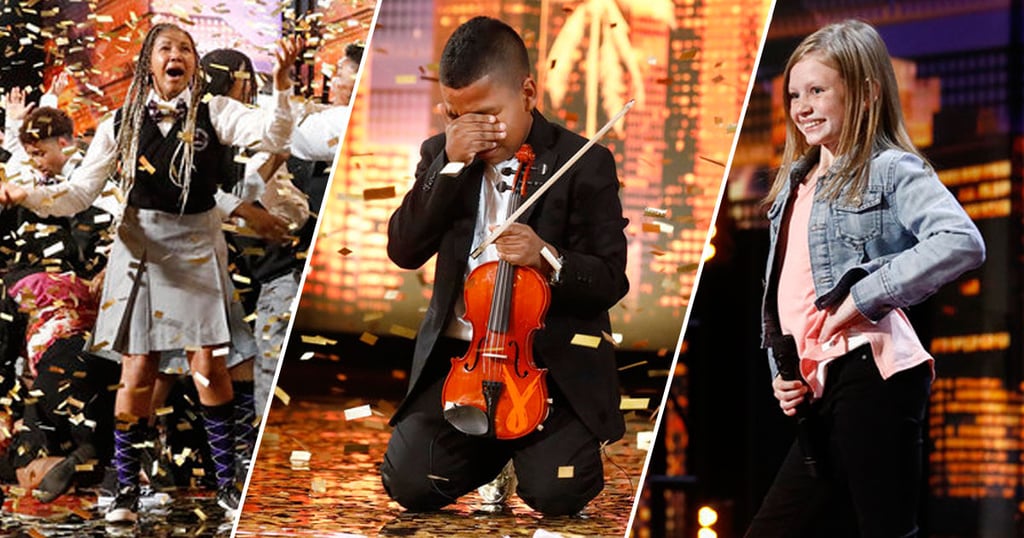 10 Highly Emotional America's Got Talent Auditions That Will Make Your Heart Burst

After watching episode upon episode of America's Got Talent over the years, we knew what we were in for when the reality competition show's 14th season debuted on NBC on May 28. Jaw-dropping performances? Check. Quotable one-liners from judges Simon Cowell, Howie Mandel, Gabrielle Union, and Julianne Hough? Check. Oh, and no less than one billion gallons of tears? Check.
Since the series isn't limited solely to musical auditions, there are plenty of lighthearted moments that come courtesy of hilarious comedians and shirtless flutists (yes, really). And we love those moments! In fact, we desperately need them to help balance out our emotional state by the end of every episode, since AGT also features some seriously talented and inspirational performers who have us reaching for the nearest box of tissues.
We're still in the midst of season 14, but we figured now was as good a time as any to reflect on the most emotional America's Got Talent auditions so far. Just be warned: happy tears ahead!
Source: Read Full Article