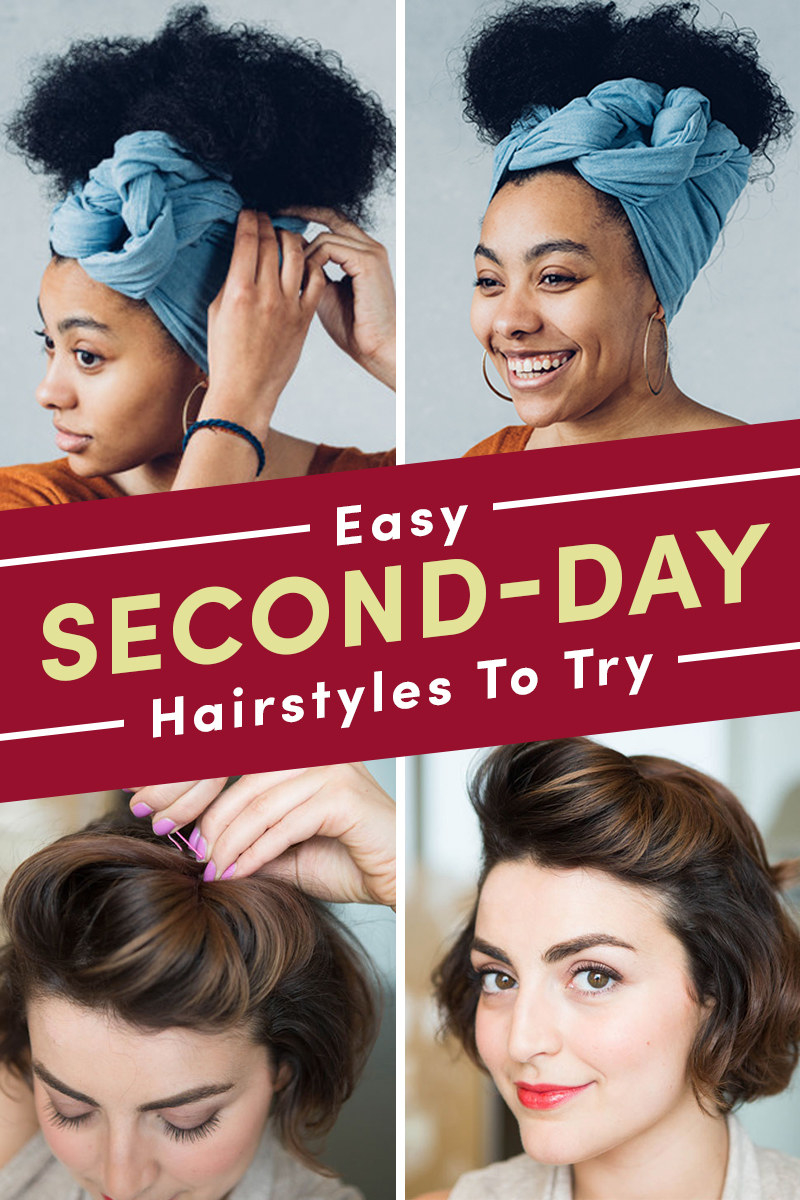 1.
Pin two twists together for an updated take on half up, half down.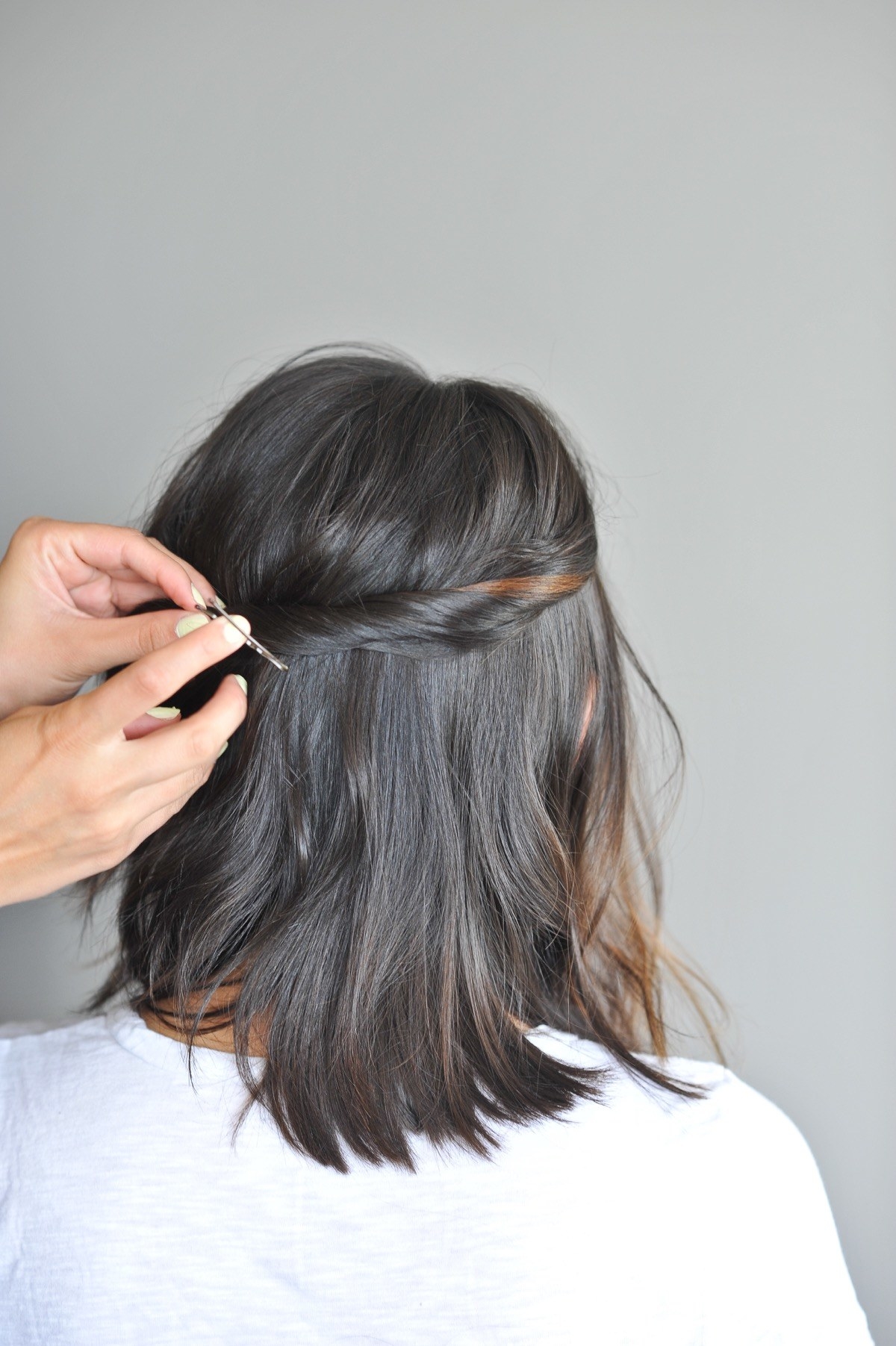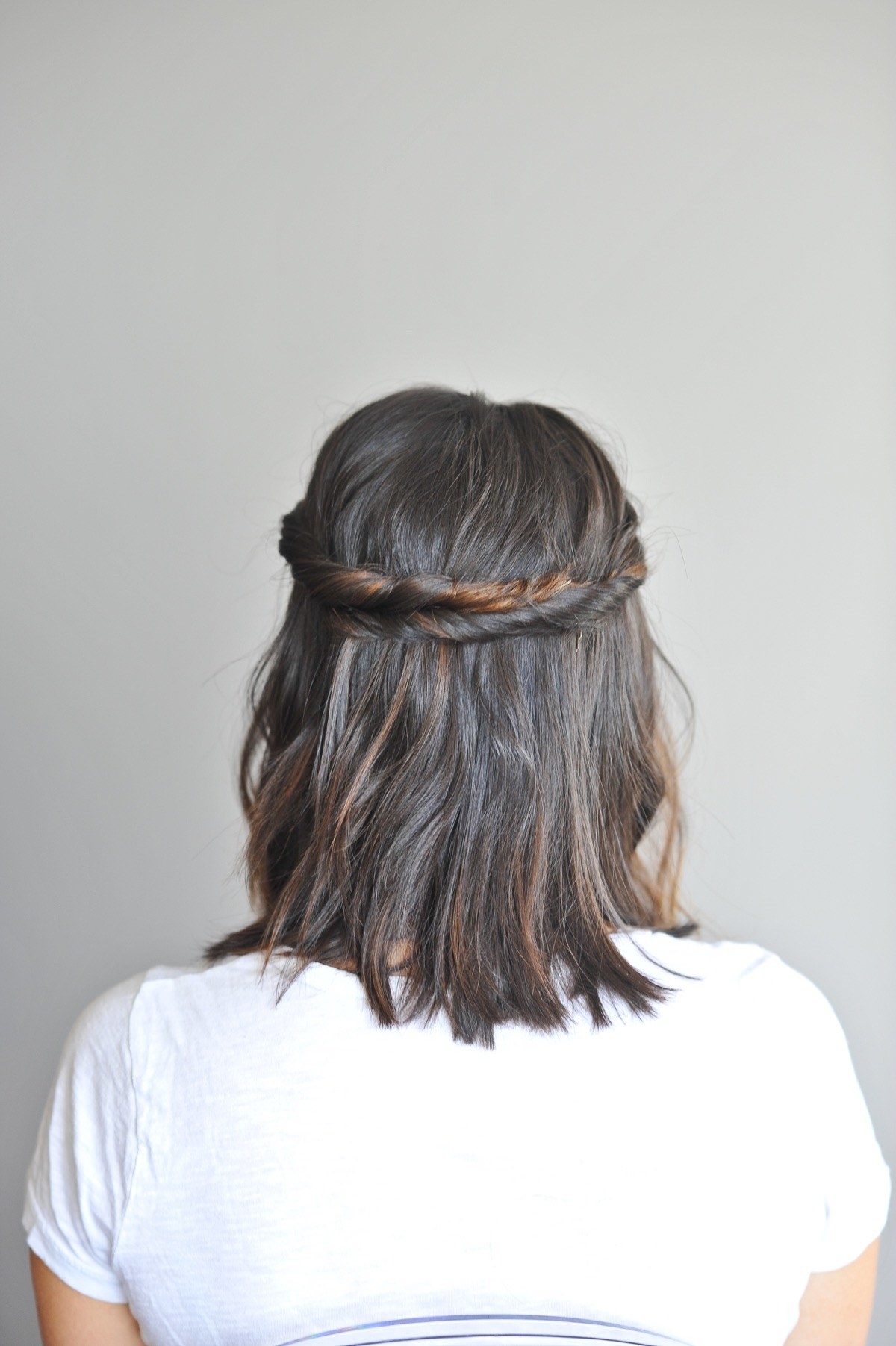 Two minutes + two bobby pins.
Tutorial: Twisted Half Up Half Down
2.
Lift day-old roots with an easy waterfall braid.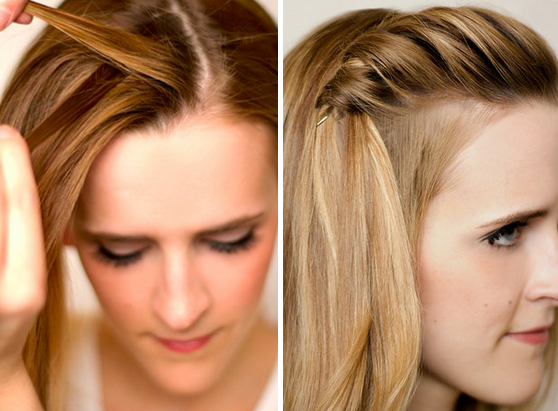 If you can do a twist — or overlap two sections of hair — you can do a waterfall braid.
Tutorial: Easy Waterfall Braid
3.
For the quickest curls, divide a ponytail into two sections first, then curl those in one go.

If your hair is thicker or coarser, try three or four sections.
Tutorial: Two-Minute Ponytail Curls
(Also, we were skeptical of this one — but we tried it. And it works!)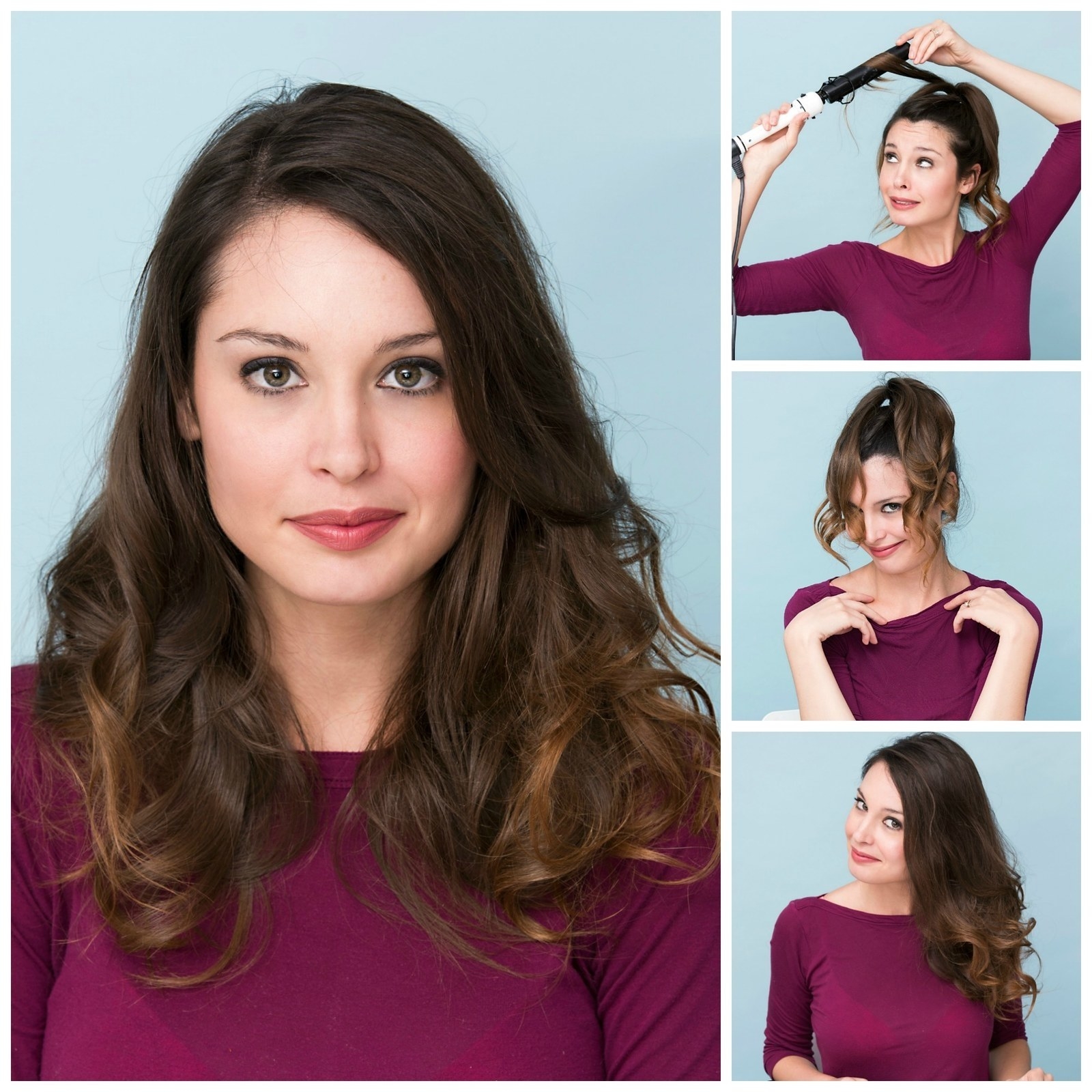 Just be sure to set it with hairspray.
Read more: I Tried Popular Five-Minute Pinterest Hairstyles
4.
Braids or locs? Sweep them to the side, twist them, then secure.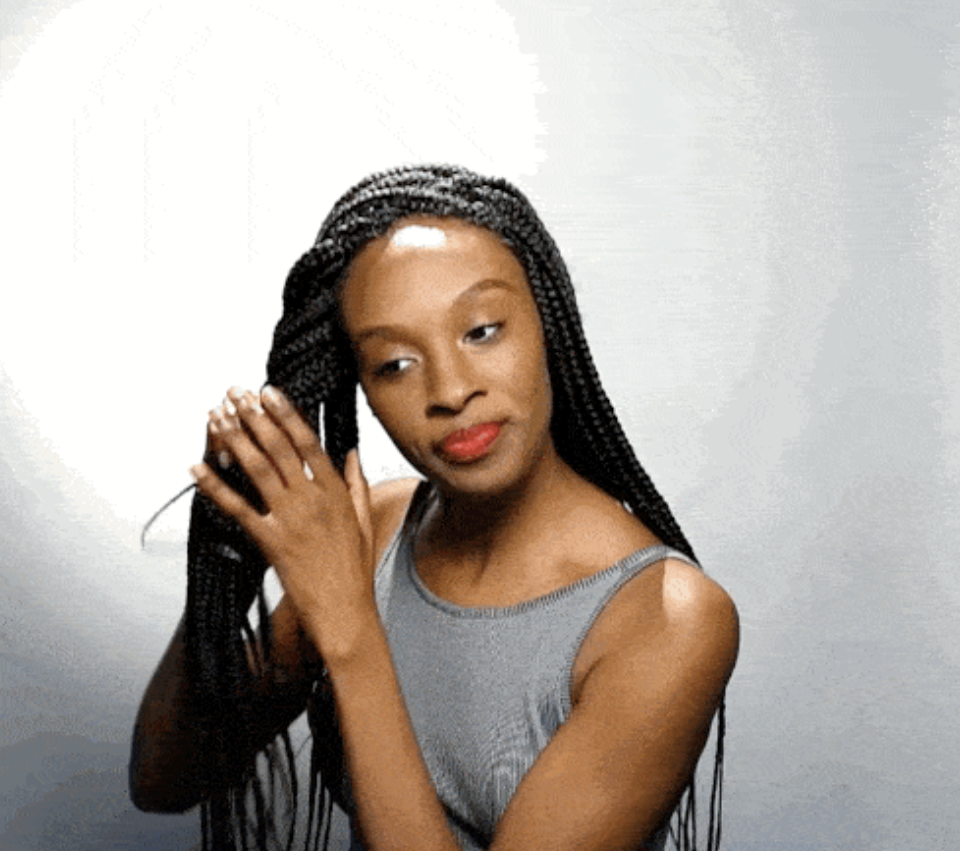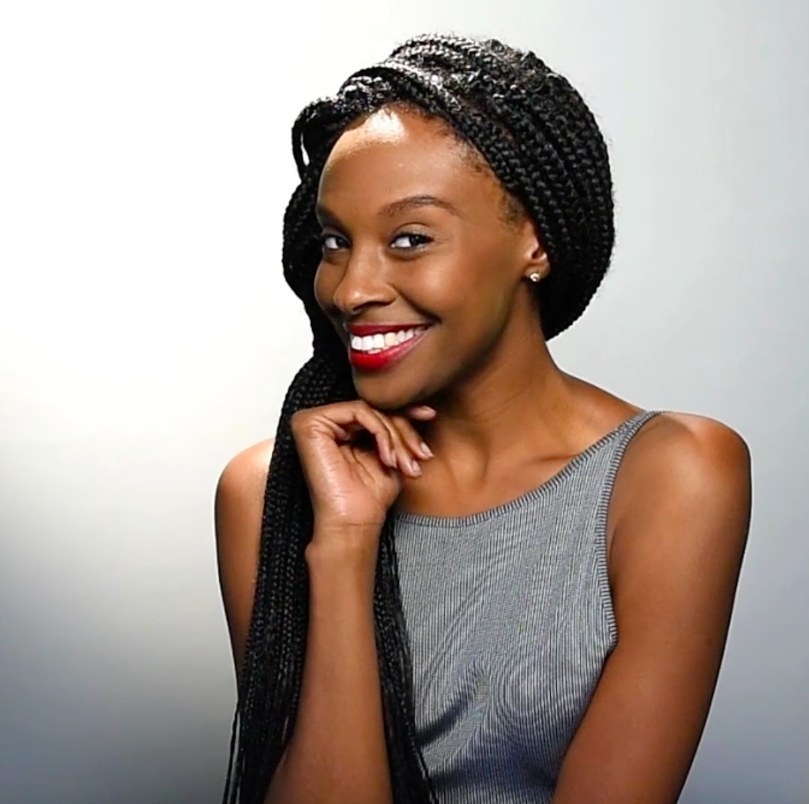 Be sure to use a thick hair-friendly elastic.
Tutorial & Video: The Side Crown
5.
Or try a gorgeous wrap:

Six steps, but it just takes a minute or two to master.
Tutorial & More: 8 Beautiful Headwrap Styles You Can Easily Master
6.
Wraps are perfect for shorter, thicker hair too:

If you can tie a knot, you can do this.
Tutorial: Triple-Stacked Headwrap
7.
To cover up oily roots, braid your crown straight back.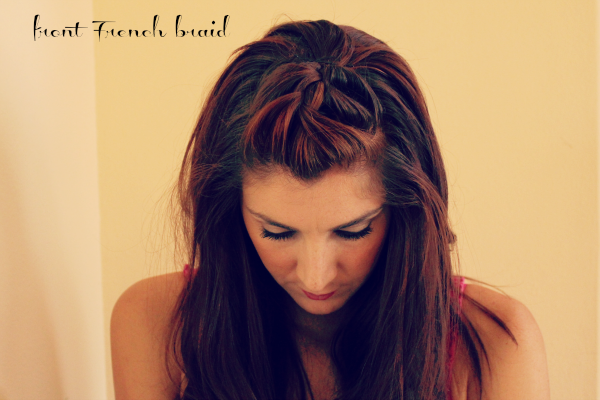 Keep it against your head by crossing the braided pieces *under* each other, instead of over. More here.
8.
And if you have longer hair, keep that braid going — then wrap it around a bun.

???
Tutorial: French Braided Bun
9.
Add quick structure to a bun by wrapping the base.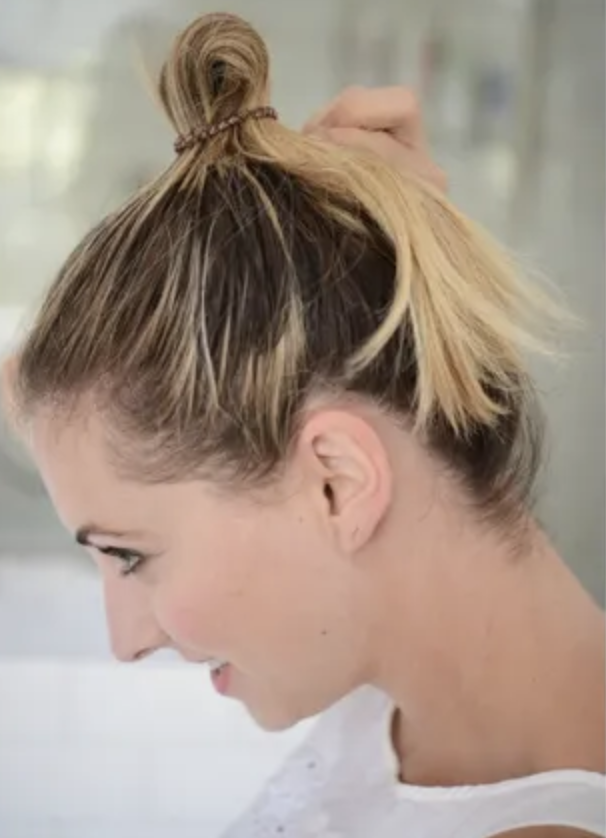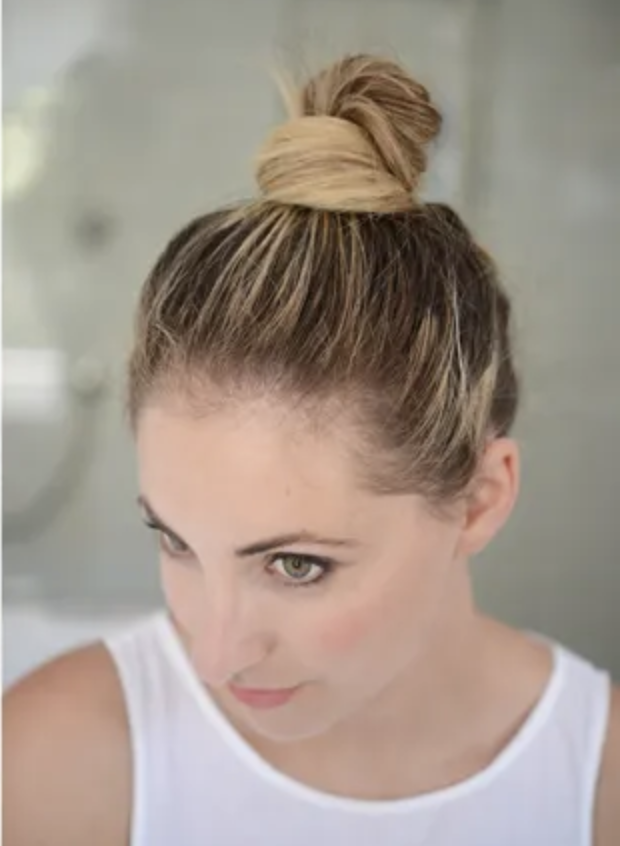 Leave a tail out, wrap, then tuck in with a bobby pin.
Tutorial: Wrapped Bun
Or, another variation: Pull your hair around a donut ring + add a twist around the base.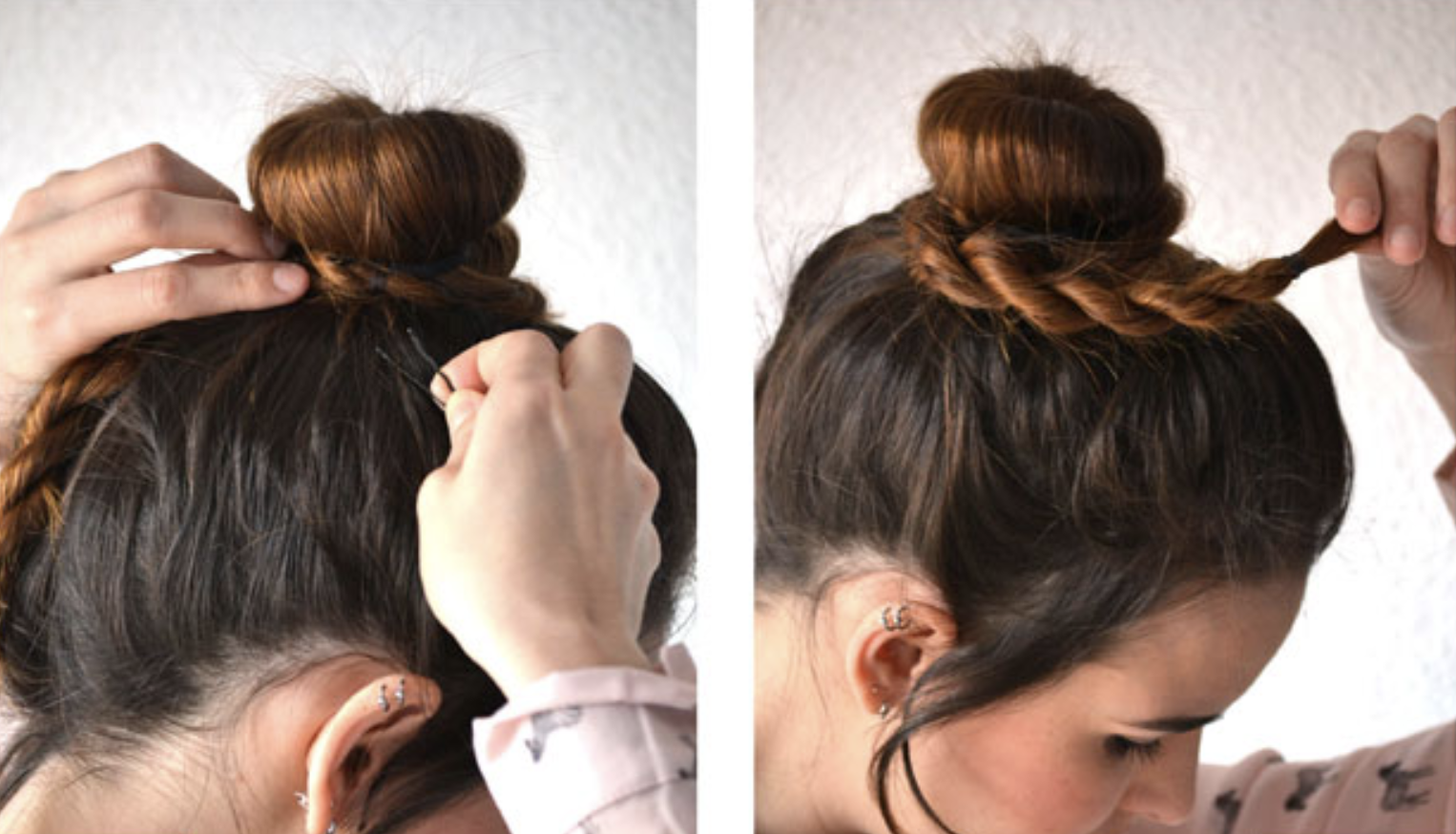 Three cheers for donuts, as usual.

Tutorial: Donut Bun with a Twist
10.
Natural hair? Here's an easy four-step option.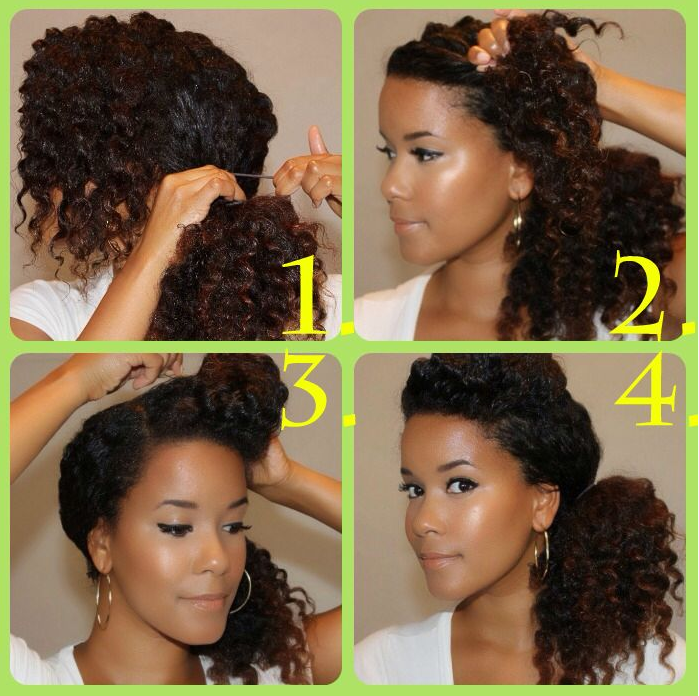 Sweep over, roll up. More ideas here.
11.
Wake up to overnight beachy waves with a twist + satin cap combo.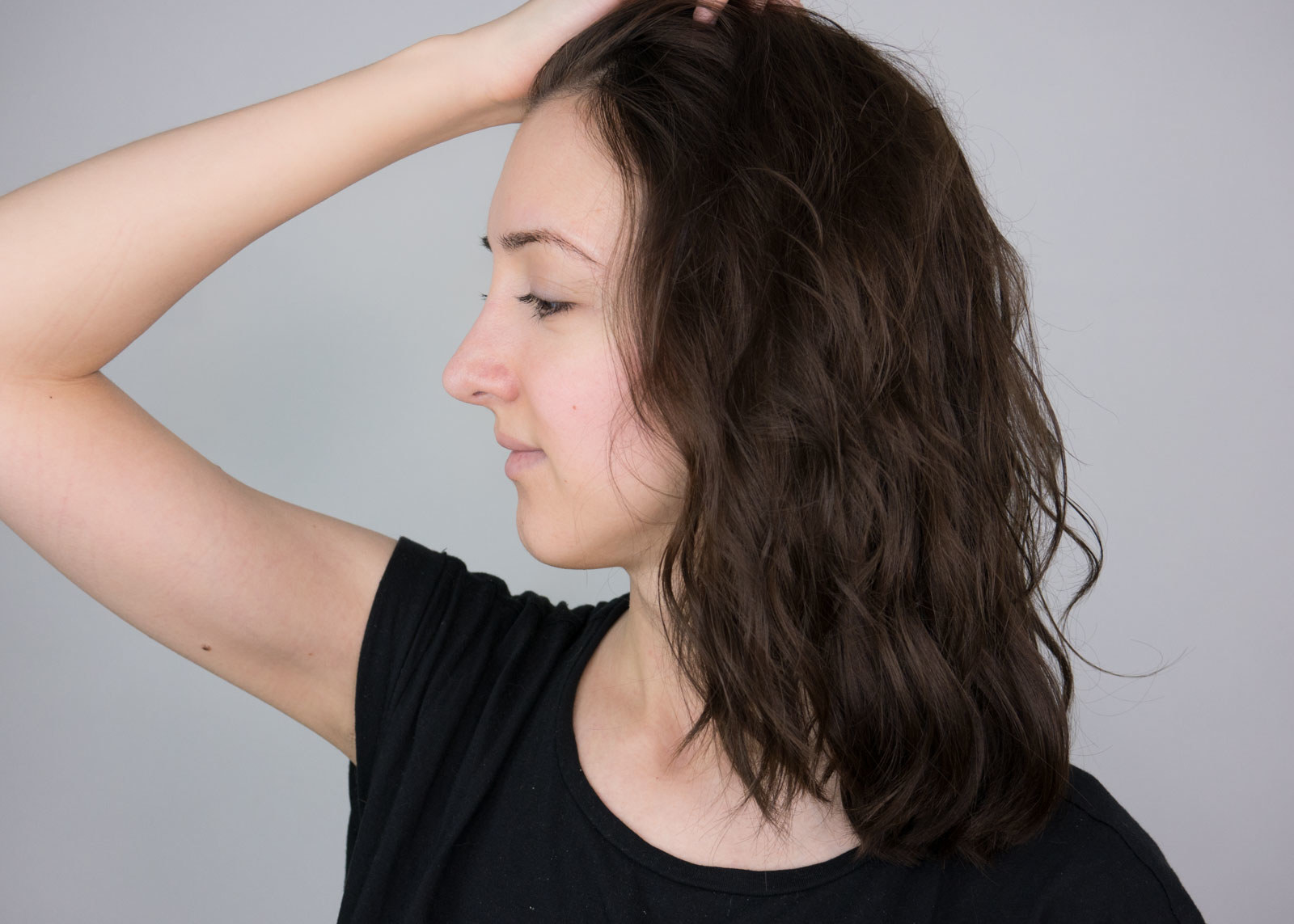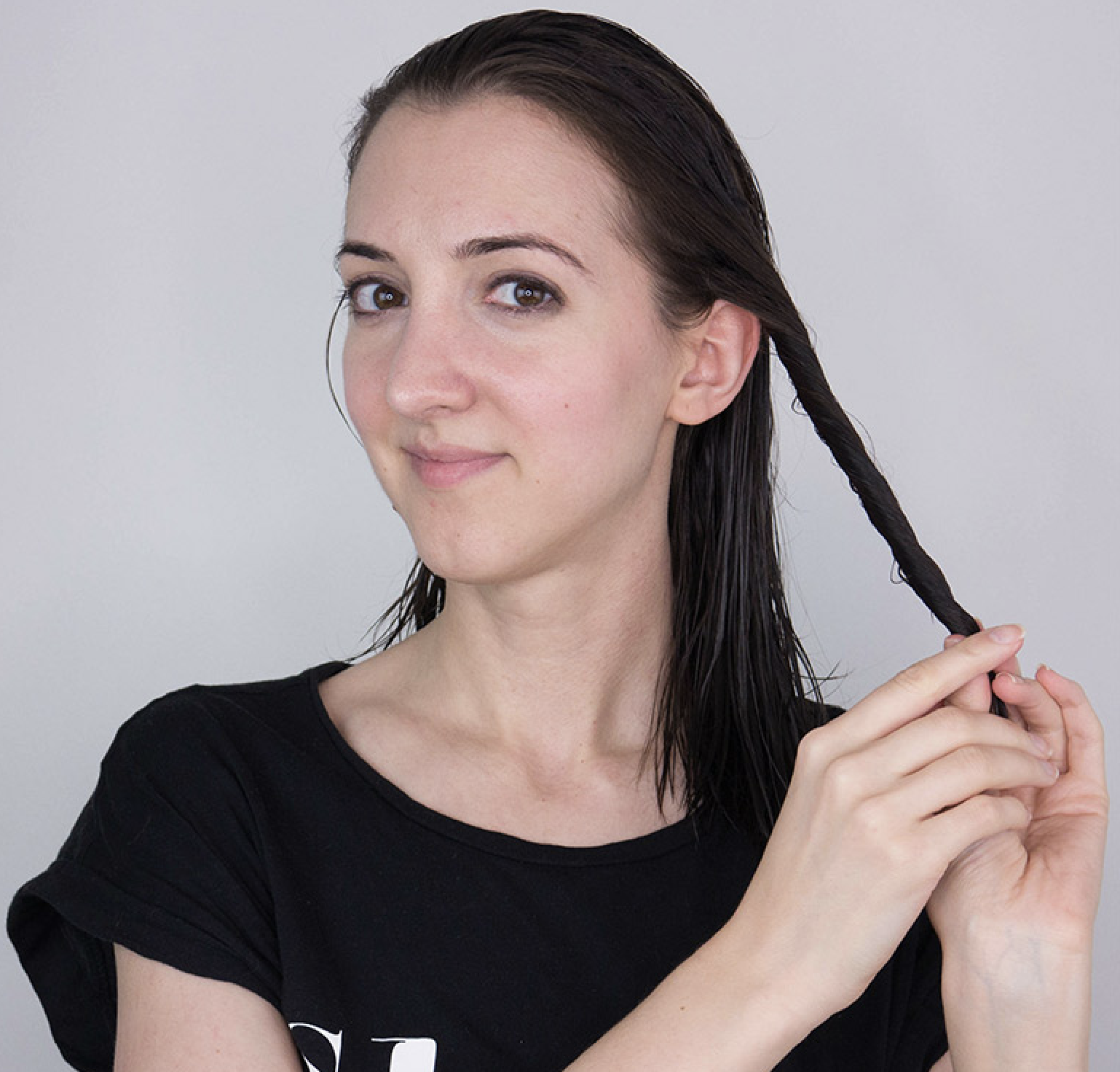 This works best if you start with damp, towel-dried hair.
Tutorial: Overnight Beach Waves
12.
Tease your bangs slightly, then push them back toward your crown.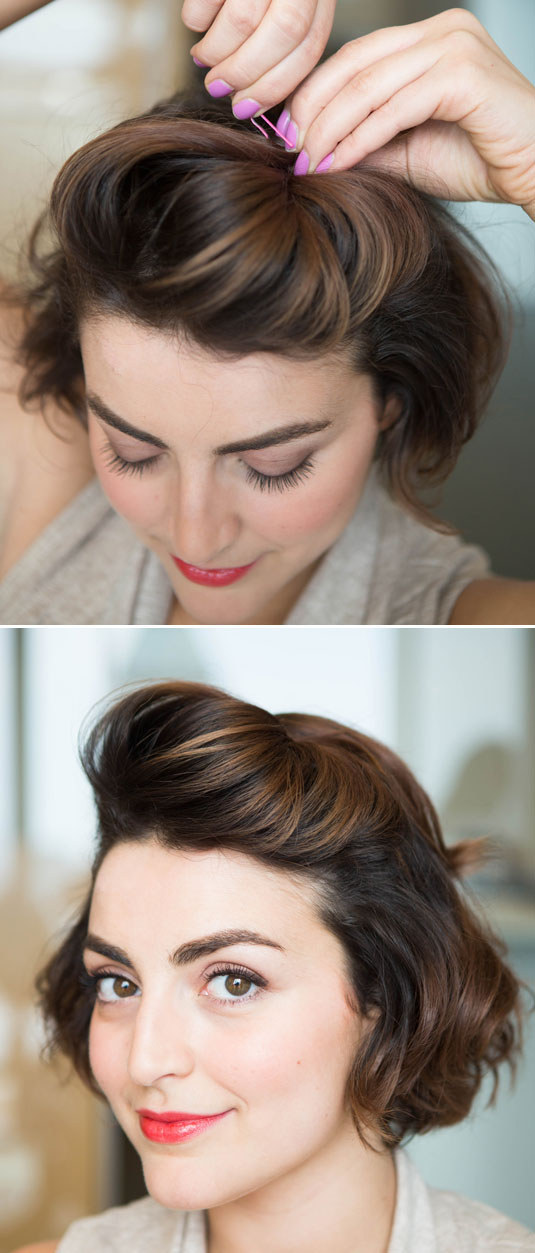 #Pompadour2019. Find even more short hair styling ideas at Cosmopolitan.
13.
You can also use that same base and add a quick bun.

Or a ponytail or braid.
Read More: 26 Hairstyles for Medium-Length Hair
14.
For longer hair, use an elastic headband to twist and tuck.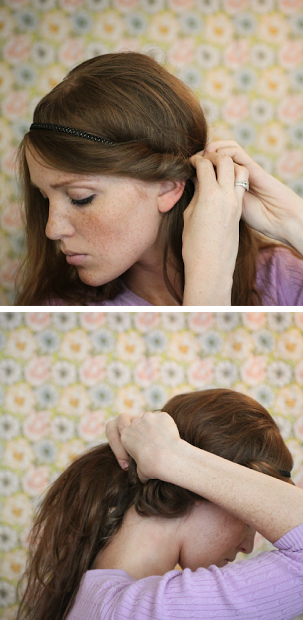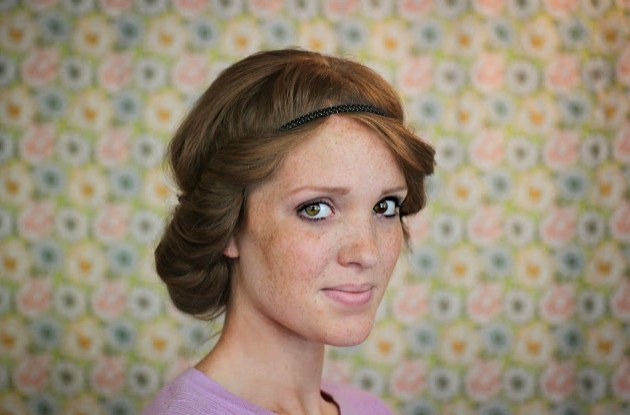 Boost with some dry shampoo, if you need!
Tutorial: Headband Hair Tuck
15.
For thick, textured hair, pile it into a high pony.

You can tousle your bangs or the front pieces of hair to frame your face.
Tutorial: Piled-High Pony
16.
Accesorize with loc cuffs.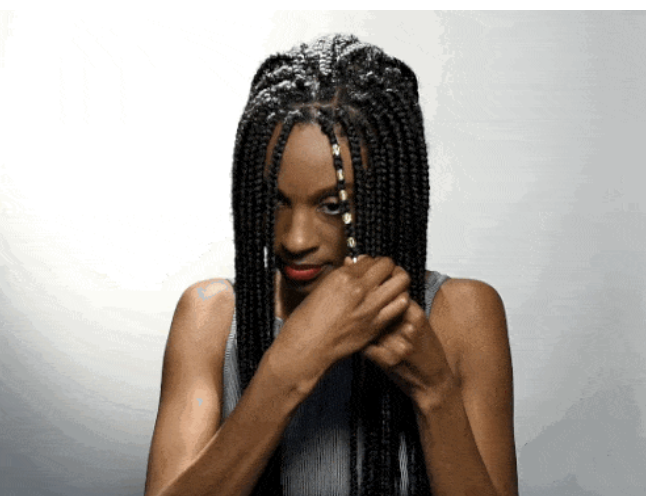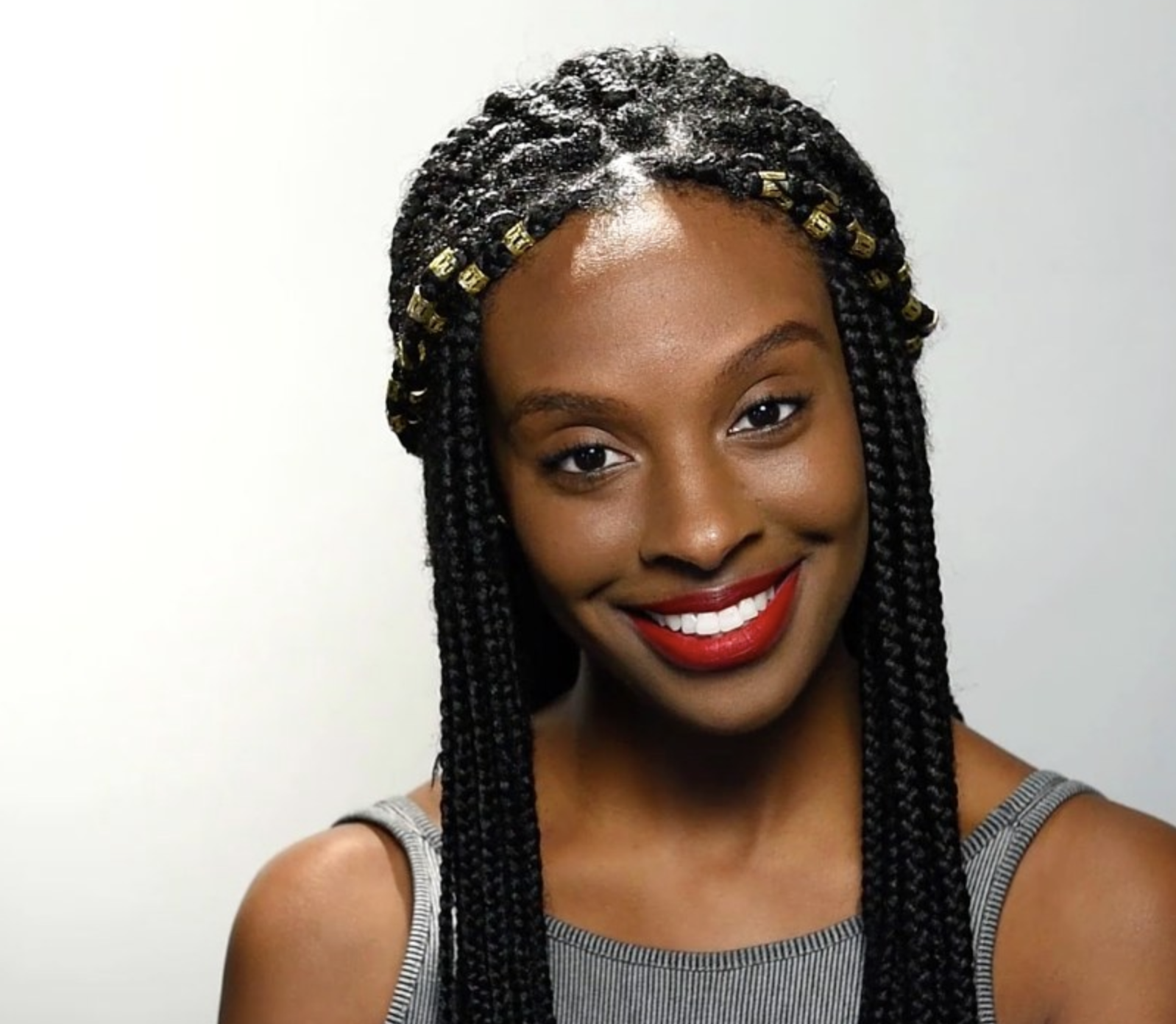 Apply them to a few front braids, make two-strand twists, then pull the twists back and secure so that the front resembles a crown.
Read More: 7 Super Easy Ways to Style Your Braids And Locs
17.
Sweep day-old bangs to the side with an easy twist + two tucked-away bobby pins: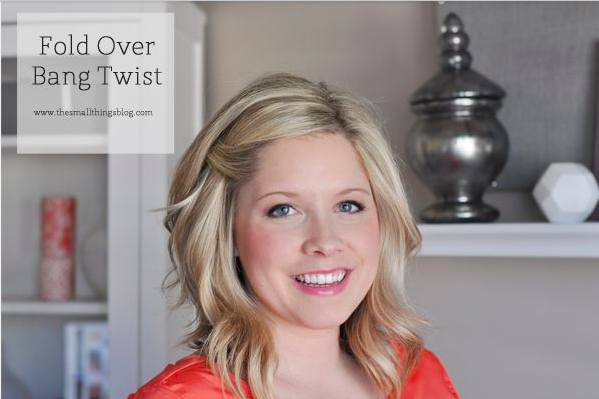 Pin placement is key here, so that longer sections of hair can overlap shorter ones.
Tutorial & Video: Foldover Bang Twist
18.
Gather your crown into a messy half top knot.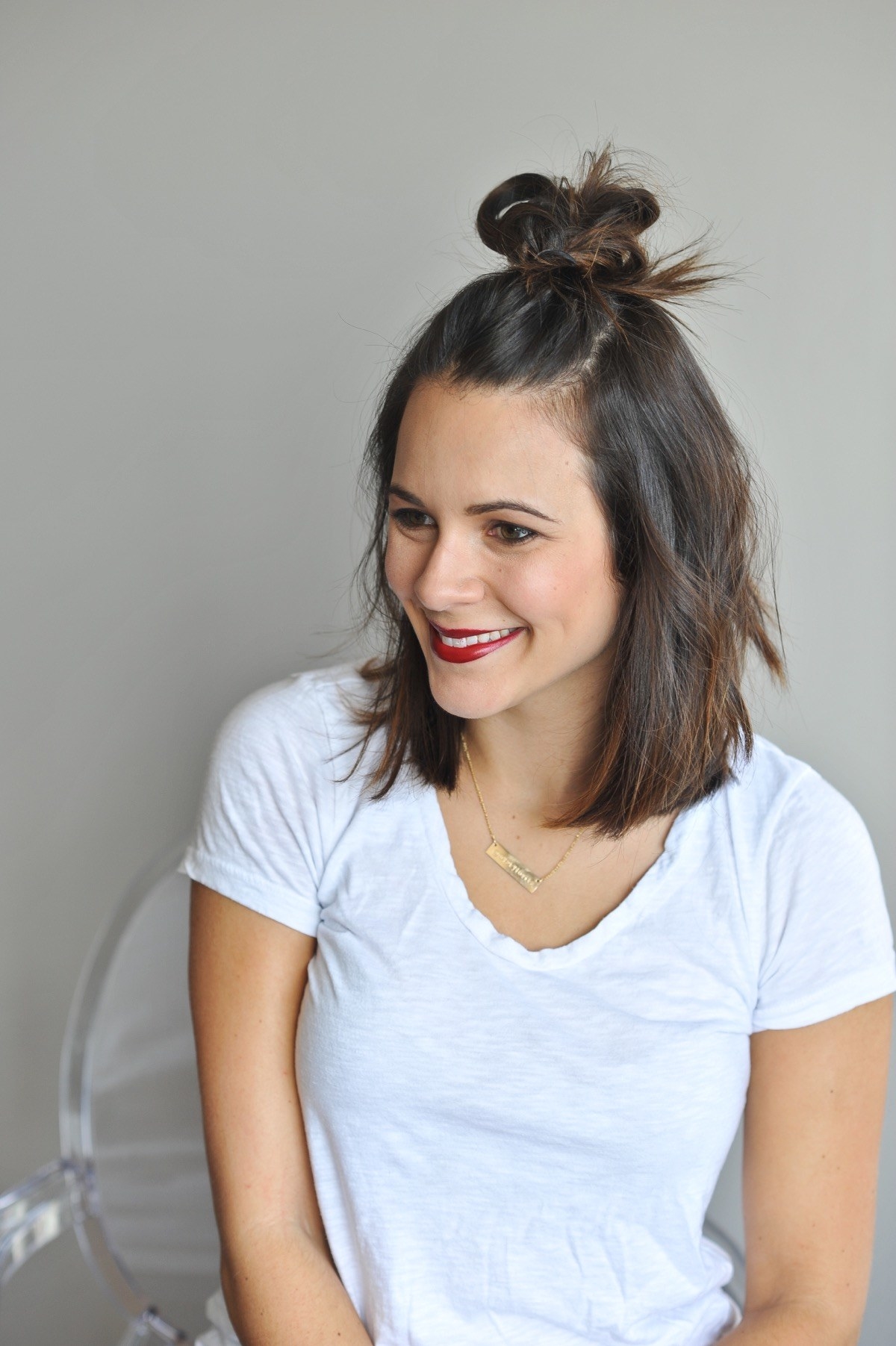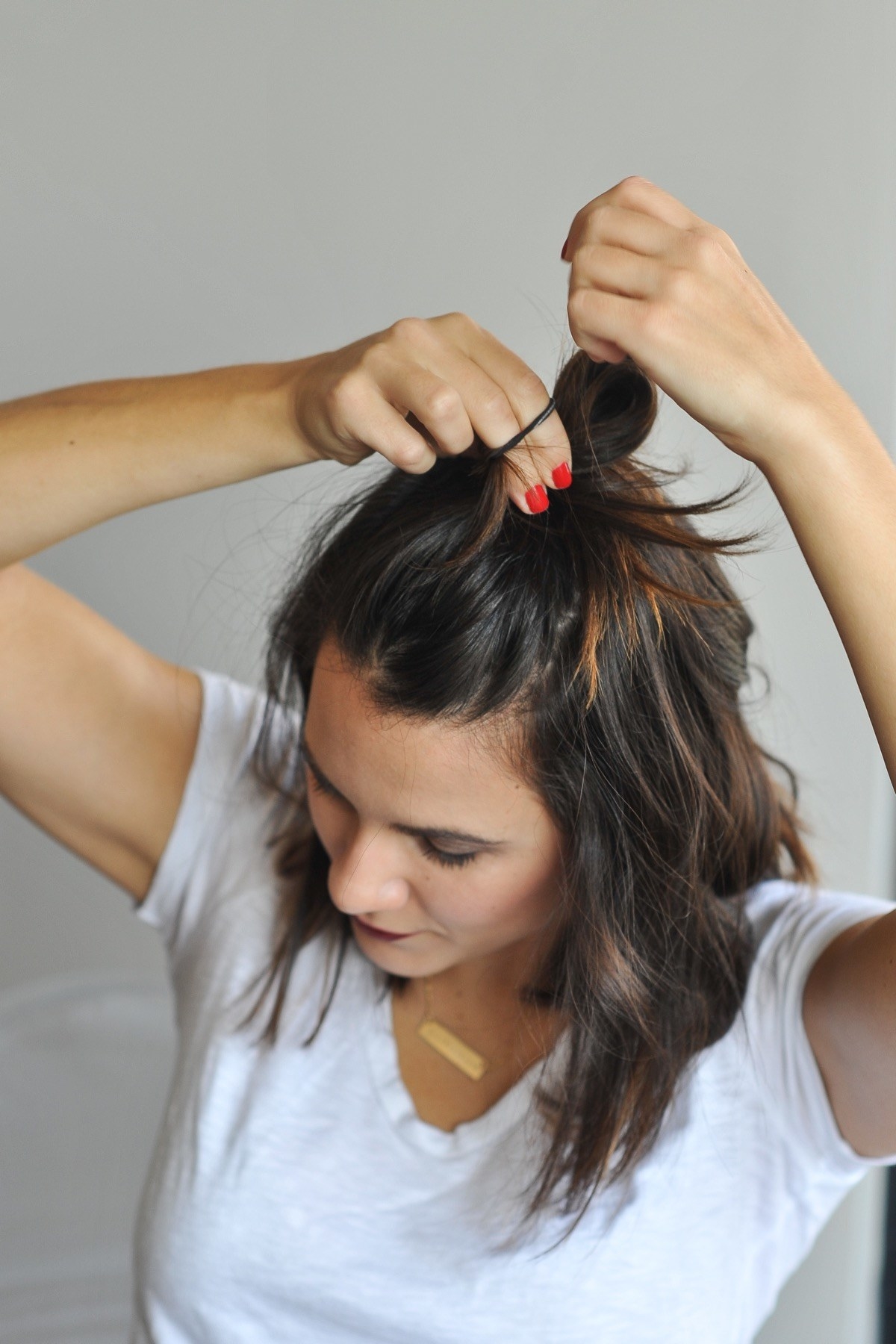 Perfectly undone.
Tutorial: Messy Half Top Knot
19.
Liven up a center part with two twists.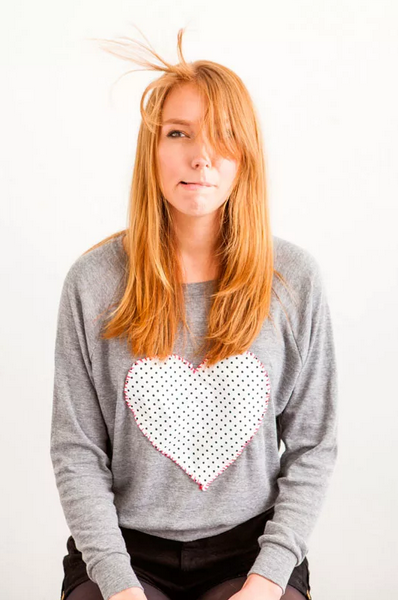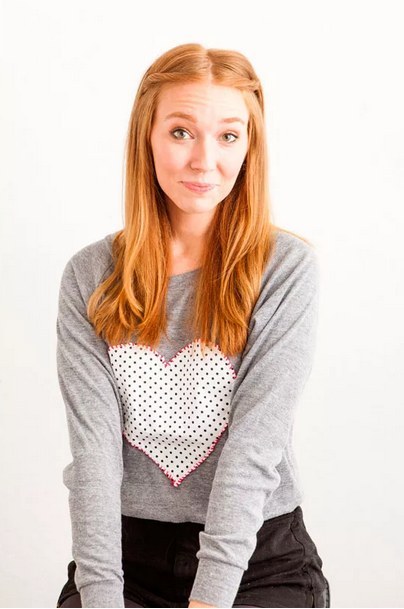 If you're growing out your bangs, find this and several other styles here.
20.
And add loose waves for texture.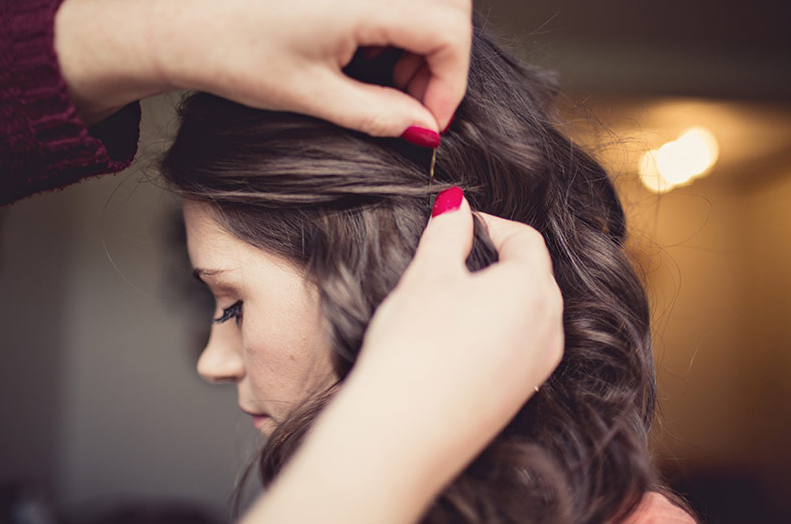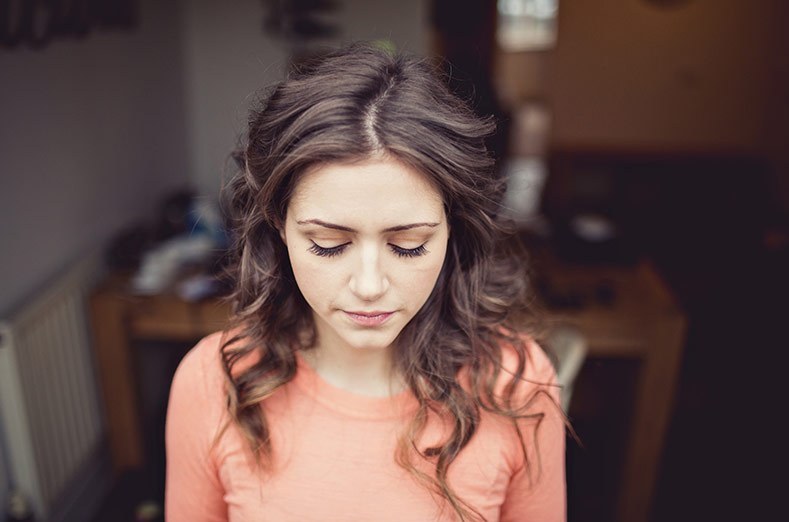 All the better to hide those pins. Tutorial here.
21.
For overnight curls, divide hair into four sections, then twist into two buns.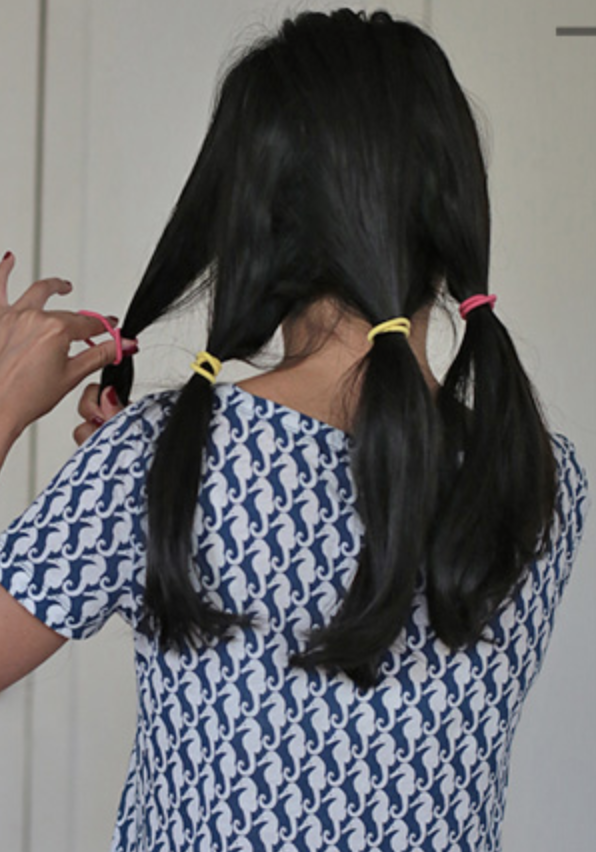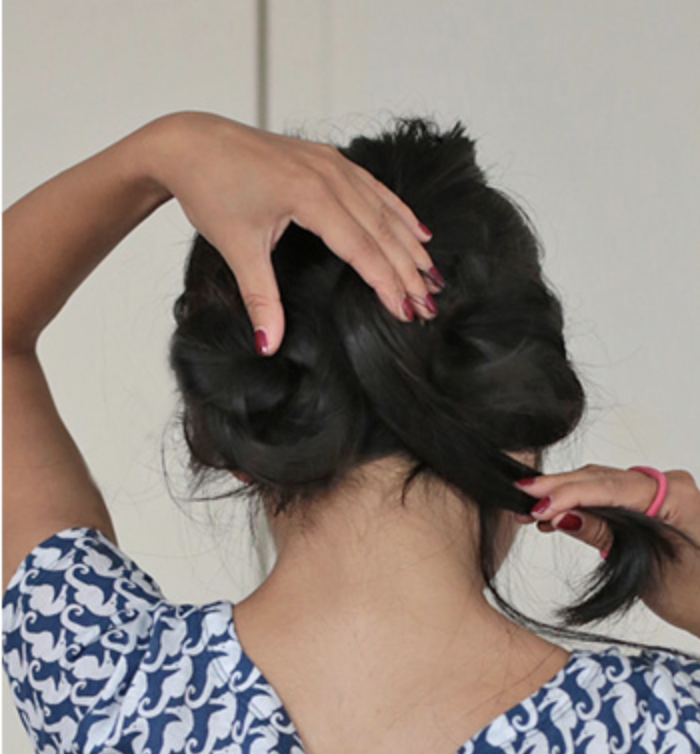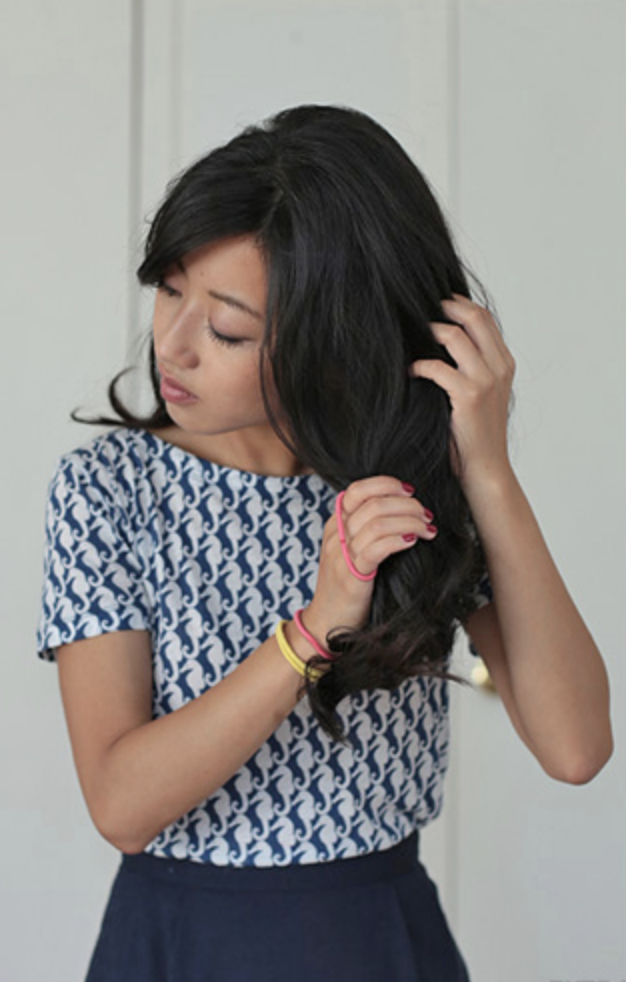 Then sleep on it! You'll have loose curls in the morning without having to use any heat.
Tutorial: No-Heat Overnight Loose Waves
Source: Read Full Article