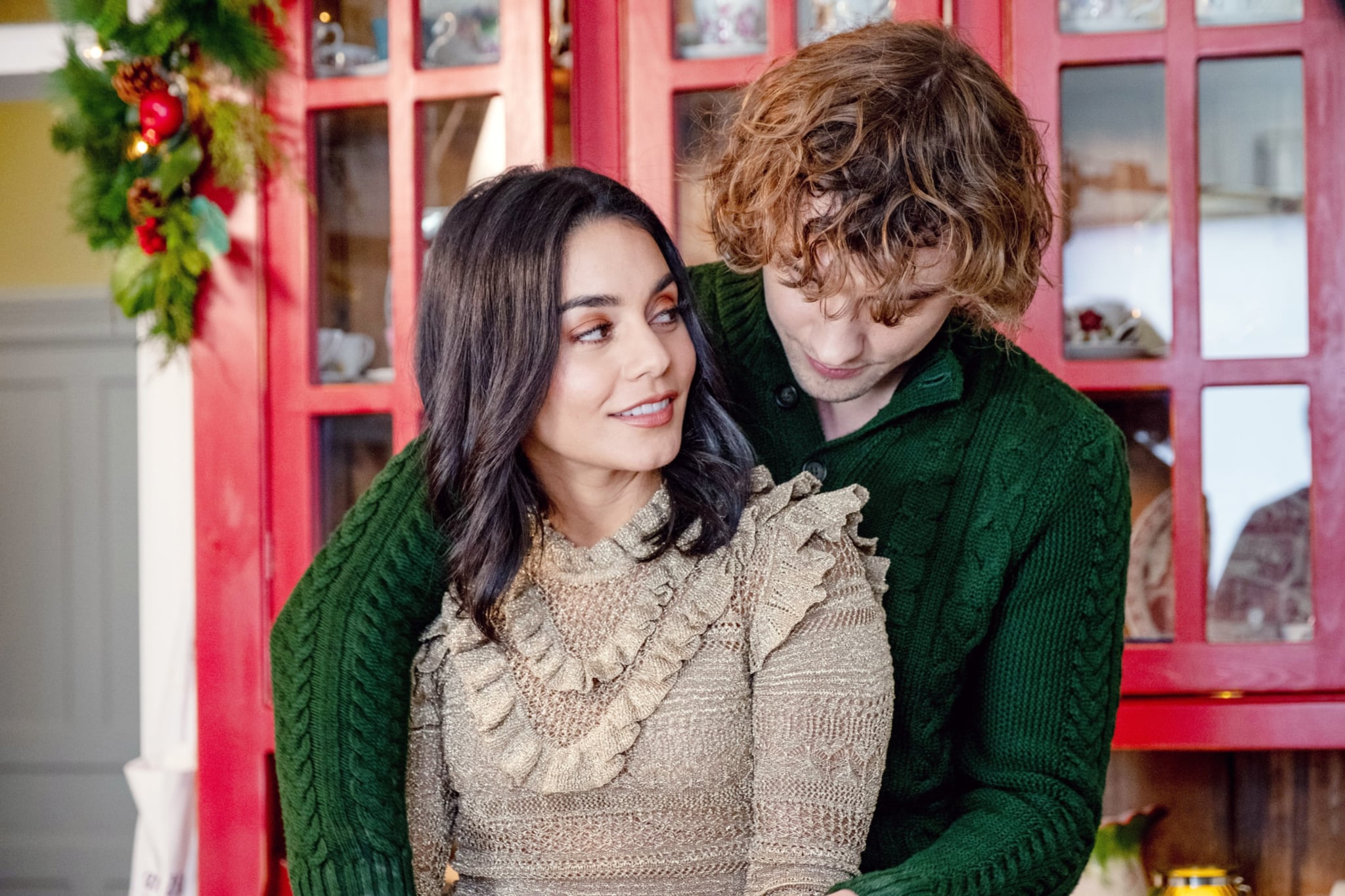 Get ready, everyone: Netflix's The Knight Before Christmas might have a sequel on the way. The latest holiday rom-com from Netflix features Vanessa Hudgens as Brooke, a modern-day science teacher who meets Sir Cole (Josh Whitehouse), a medieval knight who has been magically sent to the future. Of course, magic and romance ensue, and as it turns out, there are already ideas in motion for what could come in a sequel.
Director Monika Mitchell revealed her idea for a The Knight Before Christmas sequel to Glamour — and it's probably not quite what you'd think. While the natural progression for a sequel might see more of Cole's adaptation to the modern world, or perhaps cast Brooke back in time for a reversal of the original, Mitchell suggests that a different focus might be ahead:
"Of course I can see a sequel. I think Harry Jarvis is definitely involved because the [witch] is there to present him with yet another medallion," she told Glamour. Jarvis plays Sir Geoffrey, Cole's brother from the 1300s who, naturally, is also a knight and who's setting out on a quest of his own. It's in the end credits scene that we get a hint of what a sequel might bring — and, of course, it involves the witch who set the first chain of events in motion. In that final scene, Sir Geoffrey stumbles across the witch, who asks him for help, and the last moment shows him introducing himself to her as she holds a medallion. According to Mitchell, the sequel could take any number of directions, but all of them would place Geoffrey as the driving force for a new story.
"We don't know who's coming back through time. We don't know if he's gonna go visit his brother. We don't know if Josh and Vanessa would come back and help him out. Maybe some other young lady comes back through time. We'll have to see what the audience responds to." Netflix already has a history of sequels for its holiday rom-coms — A Christmas Prince is about to debut the third movie in the series (and made a cameo in The Knight Before Christmas) — so it seems like there's a pretty good chance that The Knight Before Christmas will follow in its sequel footsteps.
Source: Read Full Article