Apple has finally released its highly-anticipated AirTags accessory after much teasing, and it certainly does not disappoint.
The tiny circular device weighs only .39 ounces (11 grams) and is 1.26 inches (31.9 mm) in diameter — slightly larger than a quarter — but comes loaded with high-tech features like a built-in speaker, Bluetooth capability, an Apple designed U1 chip for Ultra Wideband and Precision Finding, and surprisingly the most innovative part of the design, a user-replaceable coin cell battery.
The adorably-compact device can be made even sweeter with a personal engraving, offered for free at Apple.com. The device comes in either a pack of one for $29 USD or a four pack for $99 USD.
In typical Apple fashion, the AirTags have a range of accessories that you can purchase separately to enhance your experience, including key rings and bag charms ranging from $12.95 USD to $39 USD. There's even a line of luxury Hermès accessories that start at $299 USD. Having to buy a key ring separately was a slight nuisance, and unlike competitors like The Tile that come with a built-in loop, the circular AirTags lose some functionality without the attachable accessories. Sure, you could slip an AirTag into a pocket or a purse, though I found that using a loop or keyring makes the overall experience much smoother.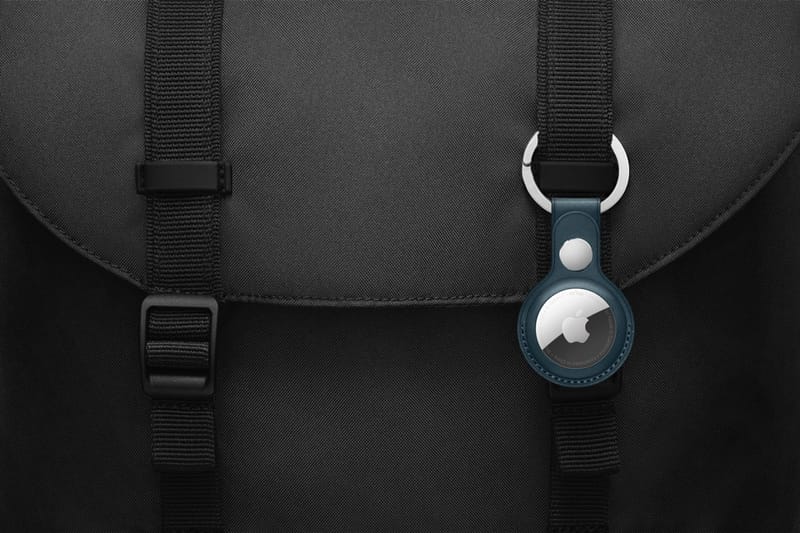 AirTags require an Apple ID and an iPhone or iPad running on iOS 14.5 or later to work. Apple thought through all of the necessary safety questions when crafting the device, which does not store any location data and history on the device itself, and information related to devices linked to the AirTag are encrypted.
And, in an industry first, AirTags are designed to discourage unwanted tracking. An iOS device can detect that an AirTag isn't with its original owner and notify you if it's traveling with you over time. You can also choose to play a sound on the unknown AirTag so you can find it and disable it by removing its battery. Even those without an iOS device will be alerted of an AirTag separated from its owner for a length of time.
Dropped the device outside? No problem. AirTags are water and dust resistant (1 meter for up to 30 minutes) and come with a replaceable coin cell battery — a feature that many AirTags competitors don't have — which can significantly extend the lifespan of the device.
AirTags runs on Apple's impressive FindMy network, which connects to all devices in Apple's ecosystem using a crowdsourced network of Bluetooth wireless technology.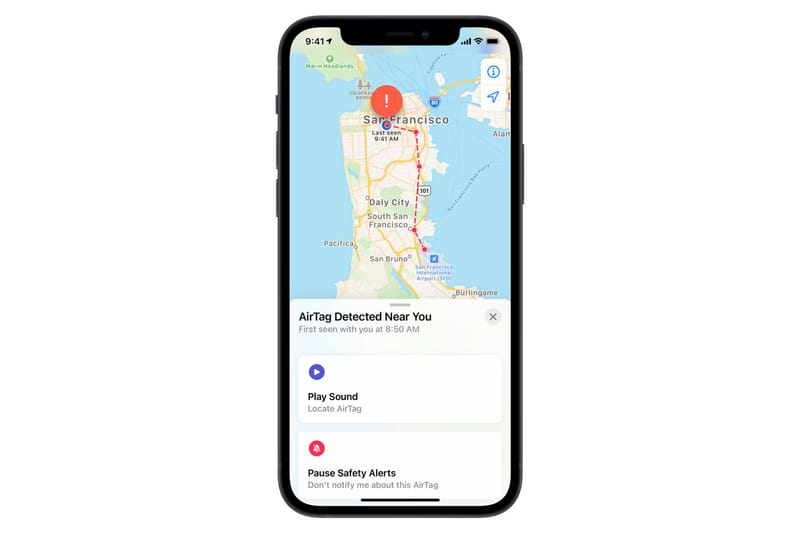 The vast network can track the location of iOS, iPadOS, MacOS and watchOS devices, along with AirPods and a number of third-party accessories as part of the Made for iPhone program. As the name implies, the global feature is particularly helpful for finding lost devices — the FindMy app can display the locations of a user's registered devices, and if a user reports one of their devices as missing, the app can play a sound and display a message with a contact number to help reunite the lost item with its owner. Users can also put the device in Lost Mode to lock it immediately and remotely erase all stored information, even if the device is offline.
AirTags enhances the FindMy experience even further. While the FindMy can report the approximate location of a device, AirTags has introduced something called "Precision Finding," which can more accurately determine distance and direction of a lost AirTag when its within range of an iPhone 11 or iPhone 12. Using information from the camera, ARKit, accelerometer and gyroscope, the tool will guide users toward the AirTag using a combination of sounds, haptic and visual feedback.
Precision Finding was one of the top selling points for me. I attached AirTags to several of my most frequently misplaced items — keys, handbag and wallet — and tasked a friend with hiding them around my house. Precision finding can help track an AirTag down to the foot, and uses an arrow to point you in the right direction. Finding my lost items felt like a game of "hot and cold," and I was able to quickly and easily track them down.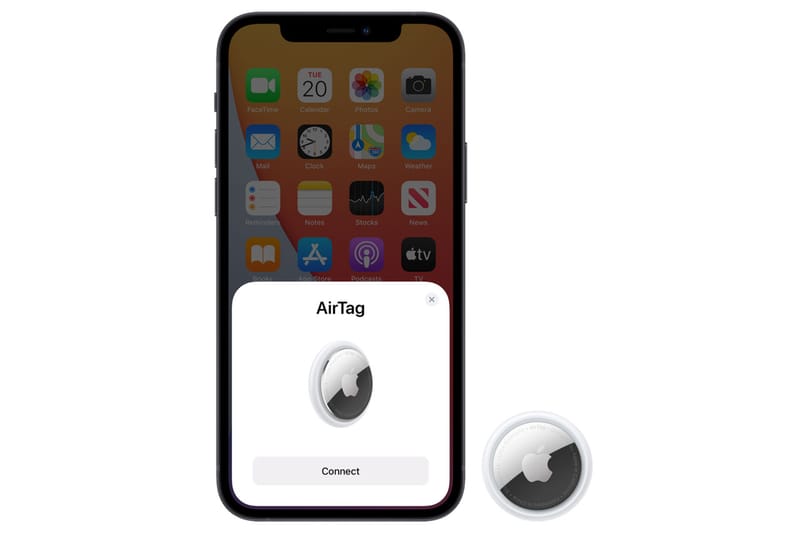 Setting up an AirTag is also stunningly easy. The FindMy app automatically popped up on my screen when I placed the AirTag next to my new purple iPhone 12, allowing for lighting-fast setup. All I had to do was click "Connect" and name my AirTag (options include backpack, bike, camera and more, or you can enter in a custom name). In total, setup took me about 15 seconds. Once connected, the device makes an echo noise that I found to be particularly charming.
Overall, the AirTag is a huge win for its affordable price point, user-replaceable battery, seamless integration with Apple's Find My network, ease of setup, Precision Finding and industry-first safety features to prevent stalking. If you're forgetful like me or just want to flex Apple's hottest new gadget, AirTags are worth a buy.
Source: Read Full Article