It's no secret that Modern Family actor Ariel Winter doesn't have a problem clapping back at negative comments on social media.
https://instagram.com/p/Bw5s8zOg60B/
Like, for example, the time she responded to a commenter who accused her of taking illegal drugs to lose weight with… this: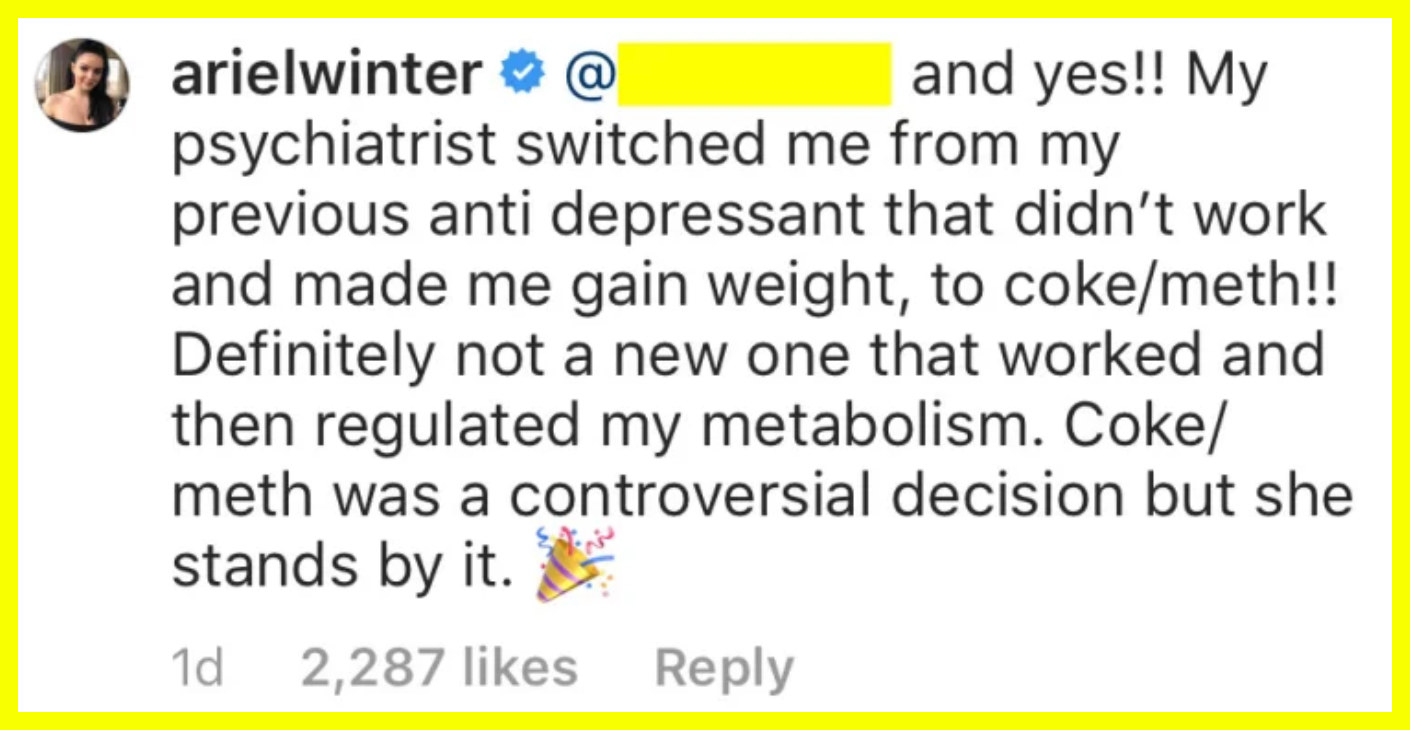 But Ariel has been pretty quiet in the comments recently, and it turns out that was actually a conscious decision.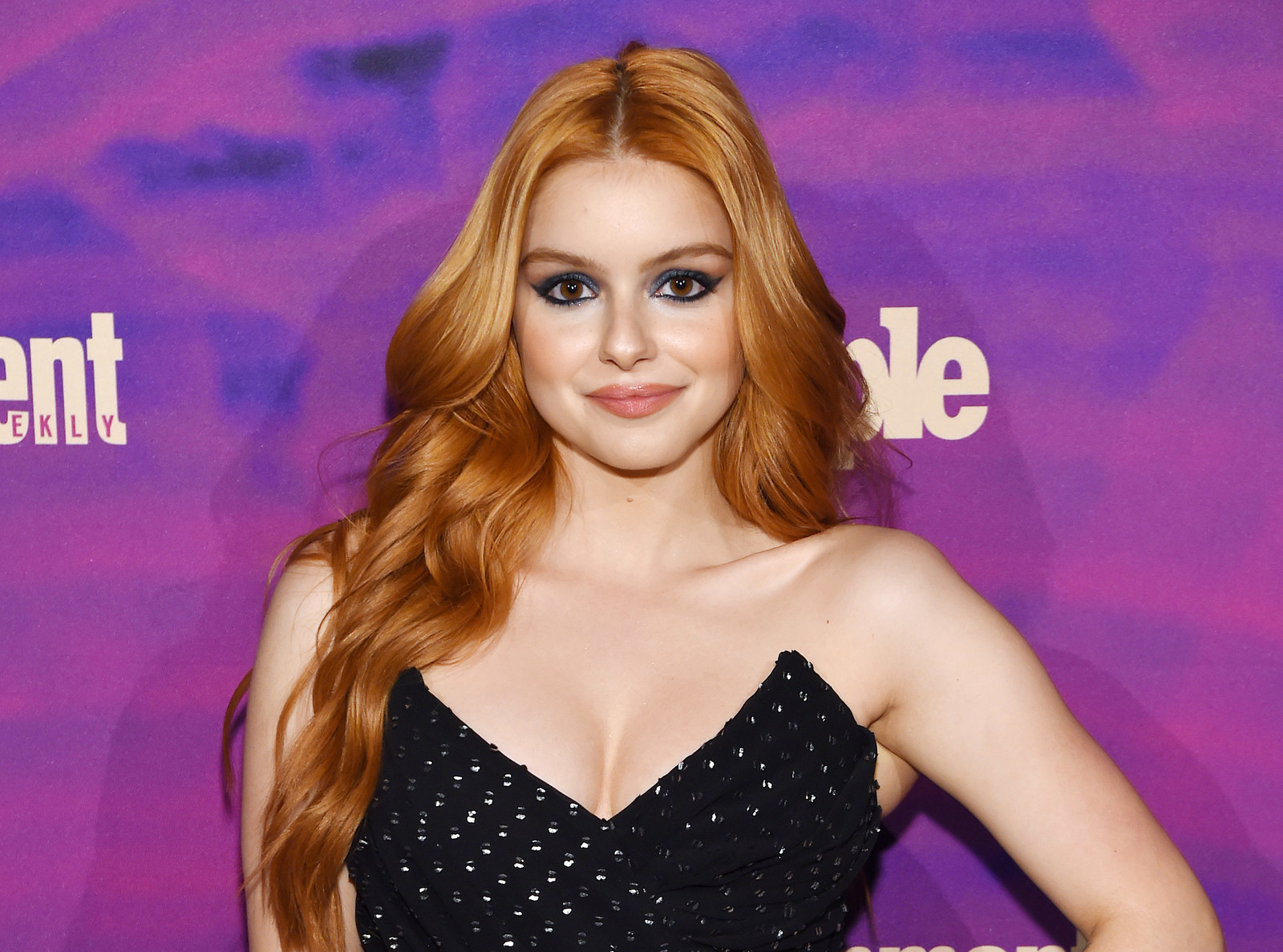 In a new interview with US Weekly, Ariel explained she originally intended to respond to bad comments in a positive way, but ultimately ended up focusing more on the negative without even realising it.
I wanted to respond positively to people for a long time because I do feel that if you are sitting and sending somebody that message, there must be something you're not getting in your life, if you're gonna sit on your computer and send somebody that.
In fact, she didn't come to the realisation until a fan pointed it out to her.
https://instagram.com/p/BxBwlE9AW8Z/
"I actually had a fan comment on one of my posts and said, 'You respond more to negative comments than you do to positive,'" Ariel said. "I didn't even realise I was doing that. As a society we do comment more on the negative and that comment really hit me and so now I'm really trying to … be thankful for the support."
"I have had those moments where I've responded and I have regretted responding," Ariel said of her past comments. "I've been like, 'This is stupid. It's unnecessary.'"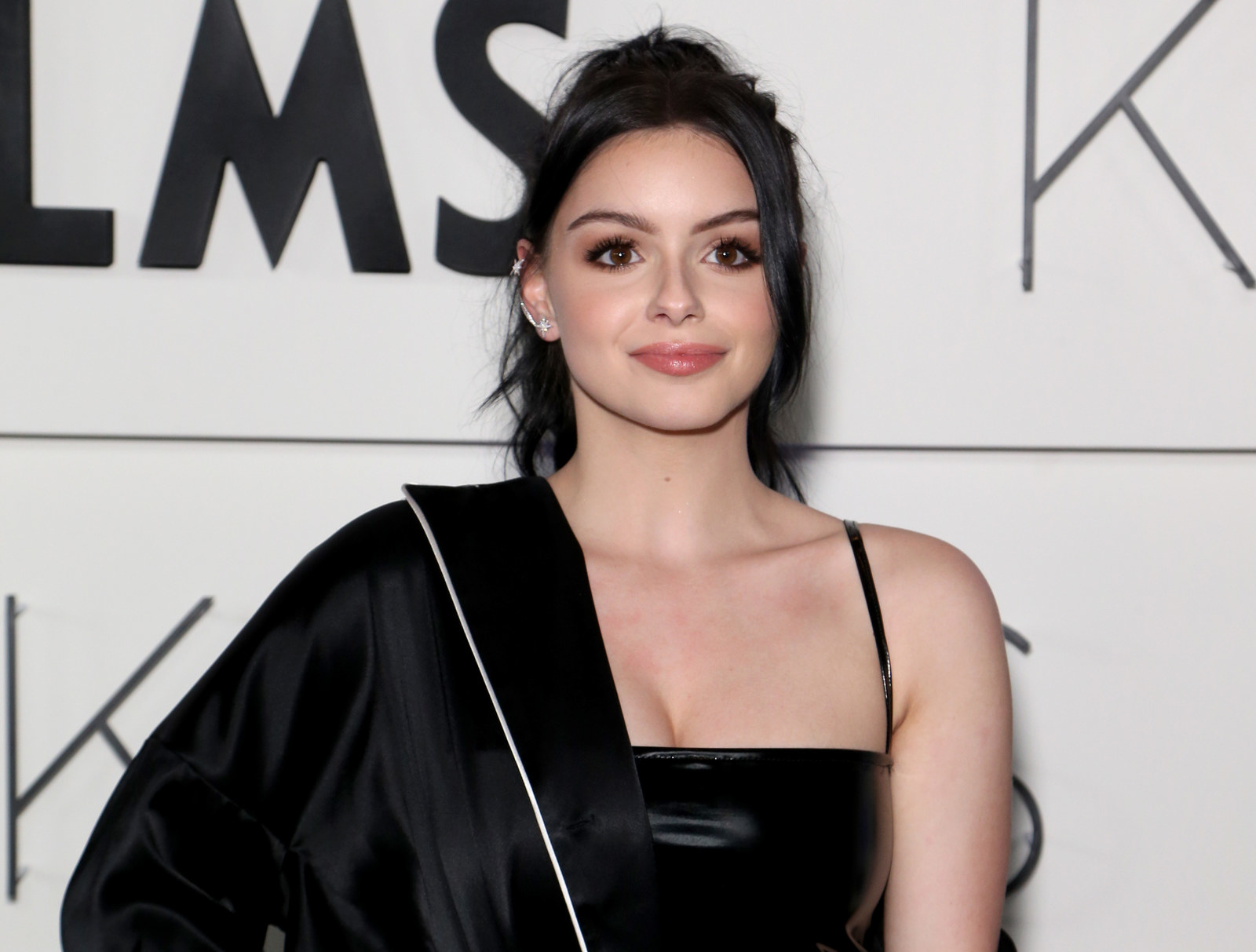 You can read Ariel's full interview with US Weekly here.
Ellie Bate is a celebrity reporter and talent coordinator at BuzzFeed UK and is based in London.
Contact Ellie Bate at [email protected]
Got a confidential tip? Submit it here.
Source: Read Full Article