To celebrate the imminent launch of Relevant Parties' Vol. 2 capsule collection, Carhartt WIP's know-all music podcast will partner with Parisian record label Ed Banger on an all-day event.
Ed Banger was first introduced to the Relevant Parties podcast earlier this May when its founder Pedro 'Busy P' Winter sat down with host Chal Ravens in episode 11. Discussing heavy metal disco, his involvement with Daft Punk and the success of his renowned imprint, Busy P's prolific experiences across the global music scene makes him one of the most legendary guests on the show.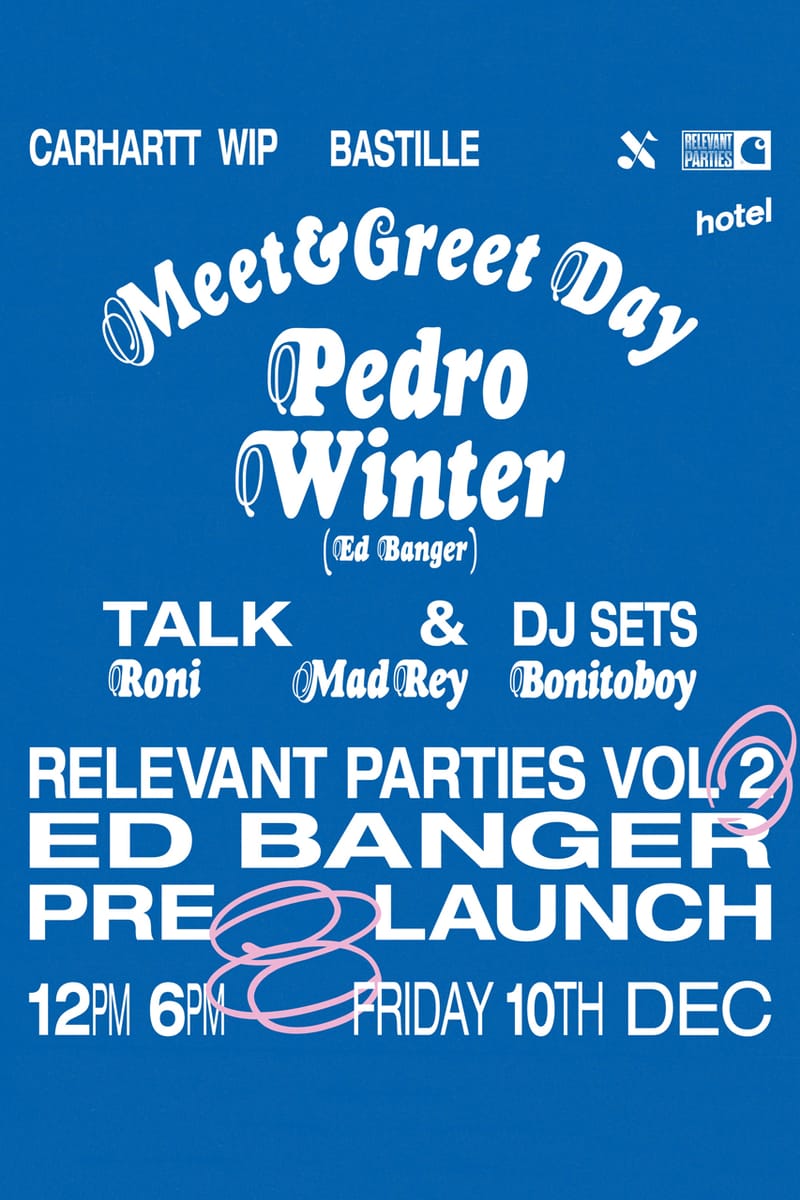 Ed Banger/Carhartt Wip
Taking place at Carhartt WIP's Bastille store, the forthcoming activation event will give fans the chance to hear the very best of Ed Banger as Busy P returns with labelmates Mad Rey, Roni and Bonitoboy for a day of intrinsically Parisian Deep House listening, followed by a meet-and-greet. The event will also be broadcasted on Hotelradio for those who can't attend.
Similar to the Relevant Parties Vol.1 drop, the second capsule collection – including apparel, accessories and a limited edition cassette mixtape – will encapsulate designs of each label featured in the podcast. More details on the drop to be released soon.
The Carhartt WIP Relevant Parties Vol.2 x Ed Banger pre-launch event will take place on December 10. Listen back to past episodes on streaming platforms.
38 bis Rue du Faubourg Saint-Antoine,
75012 Paris,
France
Source: Read Full Article