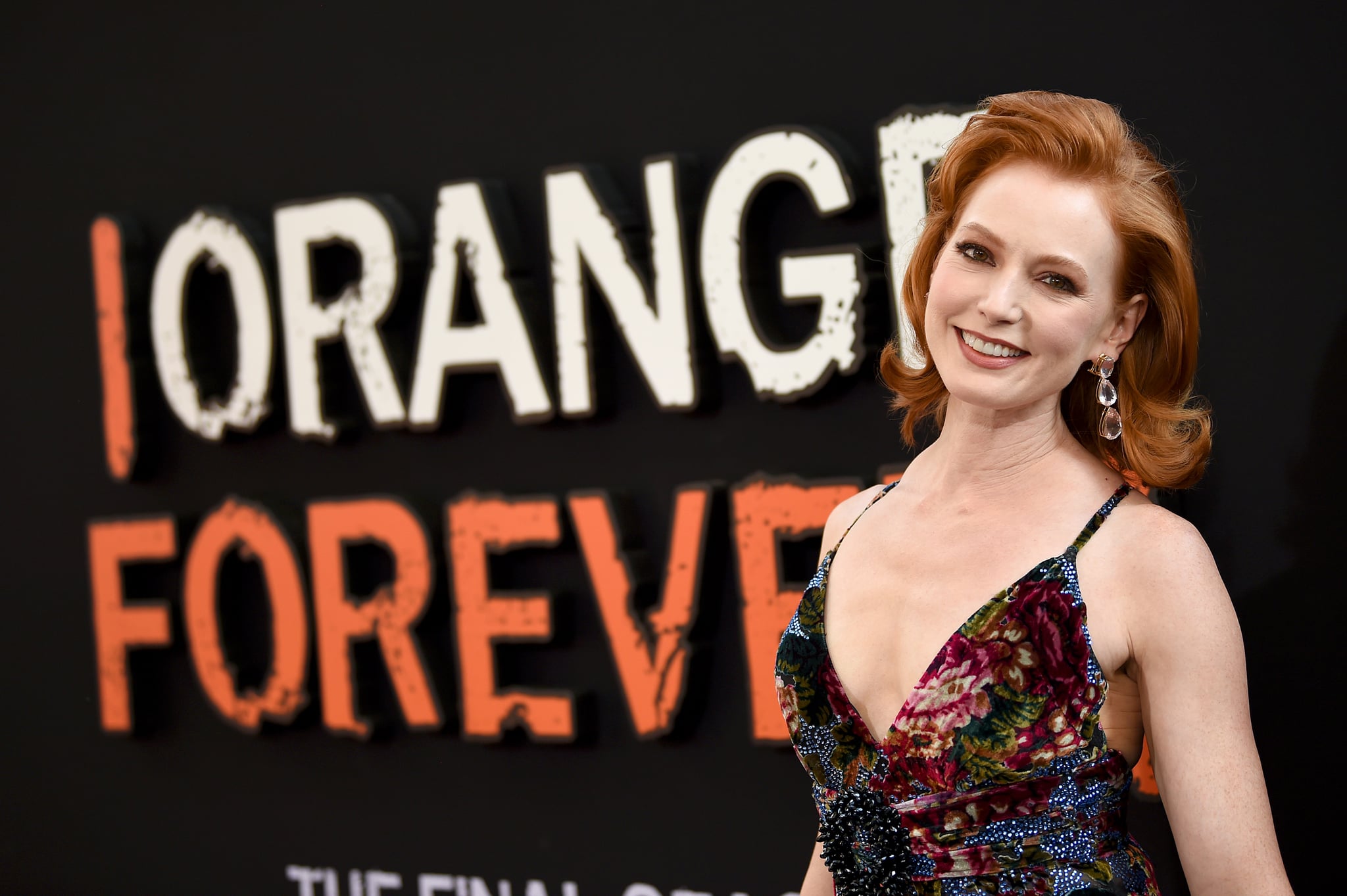 Warning: Some spoilers ahead for Orange Is the New Black!
It may be the final season of Orange Is the New Black, but there's still time for new characters, like Zelda, played by Alicia Witt. Zelda is Piper's sophisticated, understanding new girlfriend. Witt is new to the Netflix family, but you've definitely seen her on your screen before.
Witt's career began as a child, when she was discovered on the talent show That's Incredible! at the age of 5. At age 8, she made her screen debut in David Lynch's Dune; she would work with Lynch again six years later as a guest star on Twin Peaks — her TV debut. Her major mainstream breakthrough came in 1995, when she began playing the role of Zoey, the daughter of Cybill Shepherd's daughter on the sitcom Cybill. Witt remained in this role until 1998, for the entire run of the series.
Over the next several years, Witt appeared in TV shows such as Ally McBeal and The Sopranos. She had starring roles in smaller movies, including Playing Mona Lisa and Urban Legend (her costars in the latter included then-up-and-coming Jared Leto and Joshua Jackson), and smaller roles in bigger movies, such as Vanilla Sky and Two Weeks Notice. In 2007, she spent a season as a recurring character on Law and Order: Criminal Intent, playing Detective Nola Falacci to fill in while series regular Julianne Nicholson was on maternity leave.
In 2014, Witt became a series regular for season five of Justified. Two years later, after another slew of guest roles, she joined the cast of Nashville as recurring character Autumn during season four. Her most recent recurring role on TV is 2017's The Exorcist; since then, she's focused on guest spots and movies more.
More than anything, Witt is probably best known for being a frequent star of Hallmark Channel movies. She's starred in a total of seven movies for Hallmark, including six of the channel's iconic Christmas movies (the first being 2013's A Very Merry Mix-Up). Since that first movie, she's starred in nearly one movie every year for the network, up through 2018's Christmas on Honeysuckle Lane. Her next project is slated to be Modern Persuasion, a very loose modern adaptation of a Jane Austen novel. Despite only having a relatively small role on OITNB, it's definitely introduced Witt to a new group of viewers who might continue following her career in the future!
Source: Read Full Article