Virgil Abloh continues to redefine
Louis Vuitton2 of 6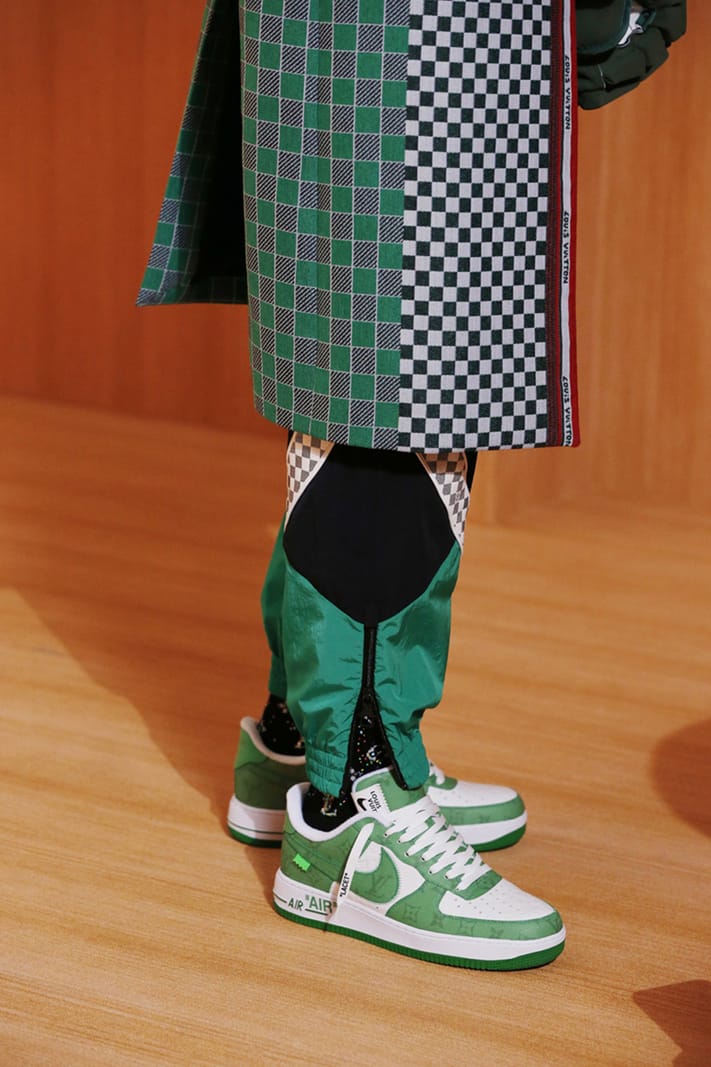 Louis Vuitton3 of 6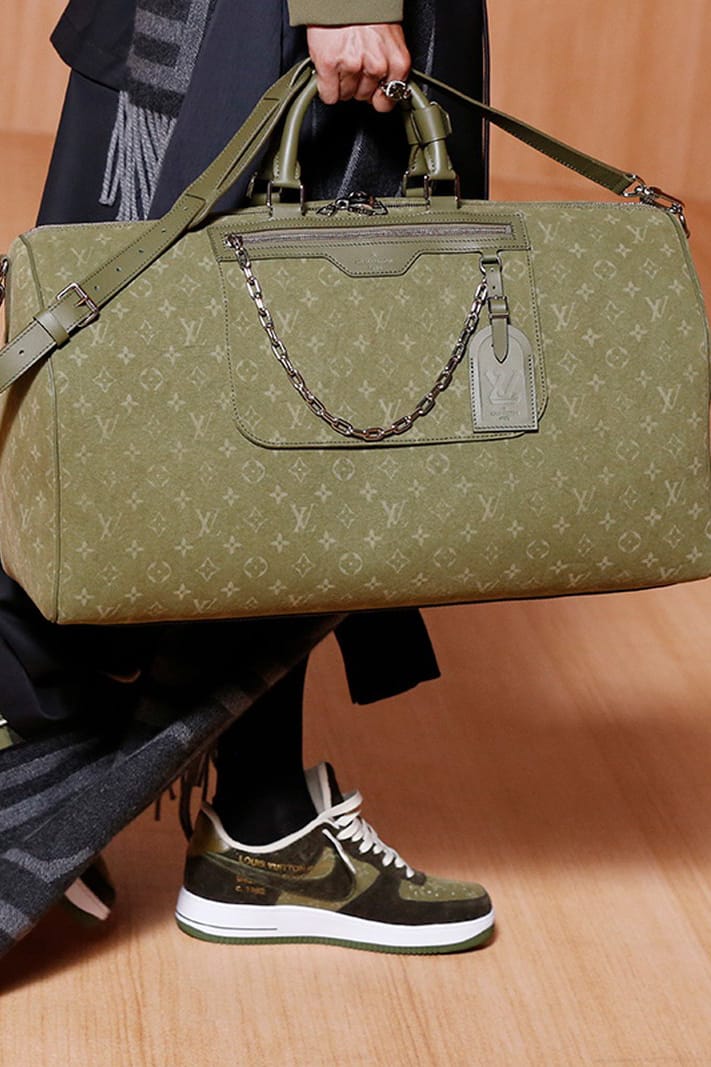 Louis Vuitton4 of 6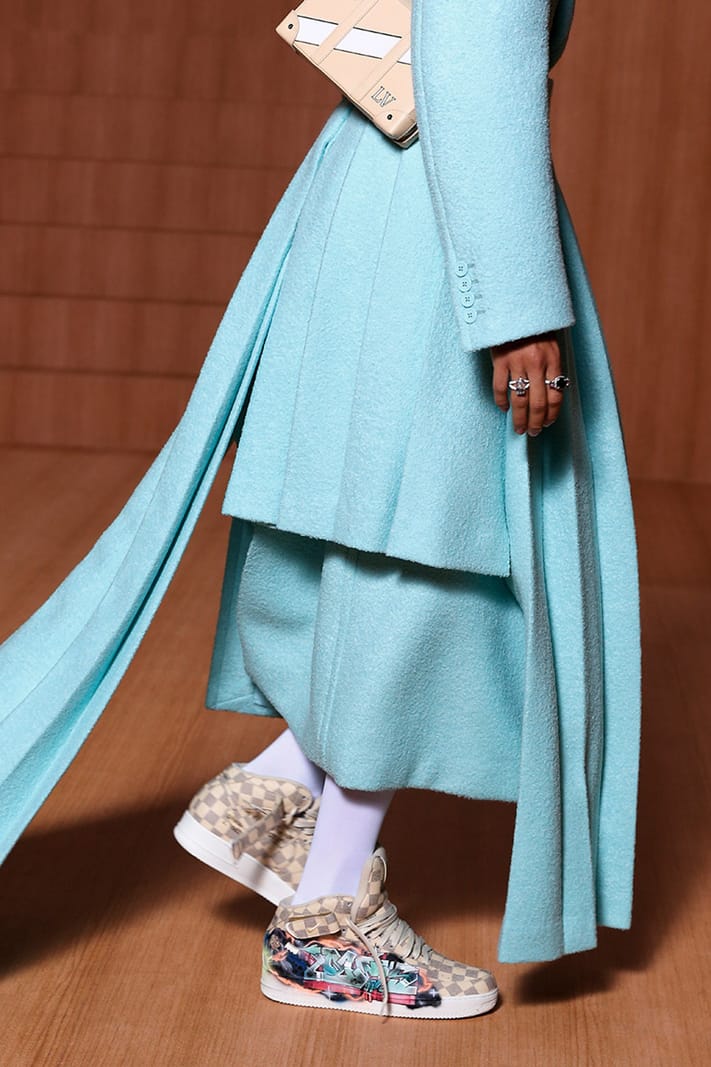 Louis Vuitton5 of 6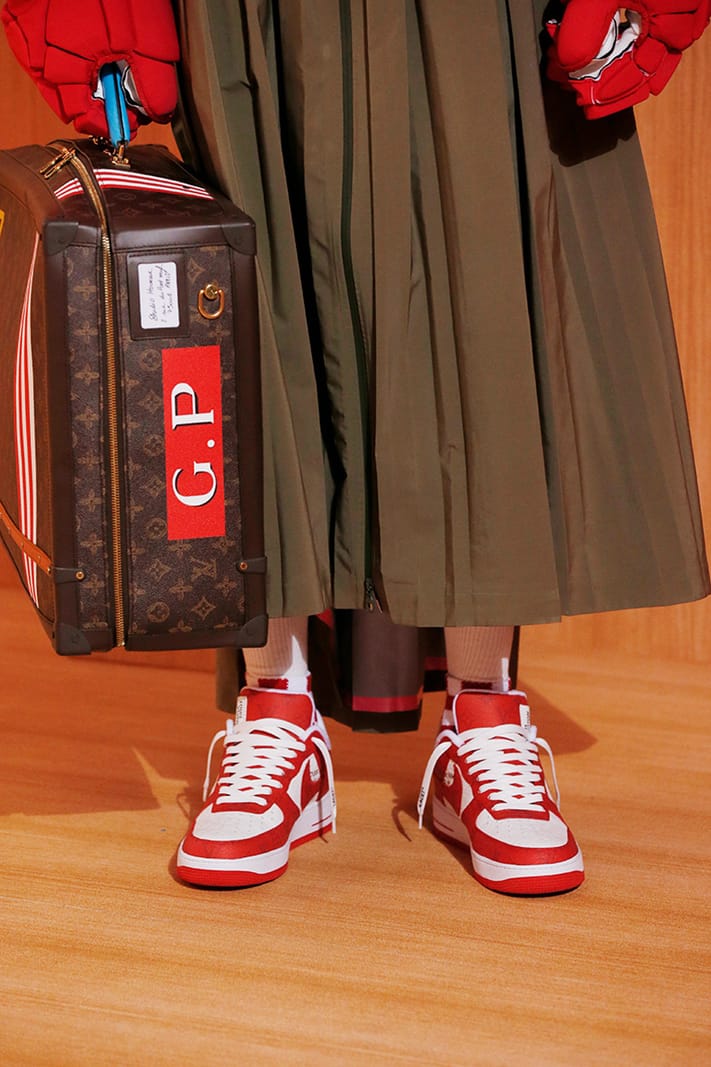 Louis Vuitton6 of 6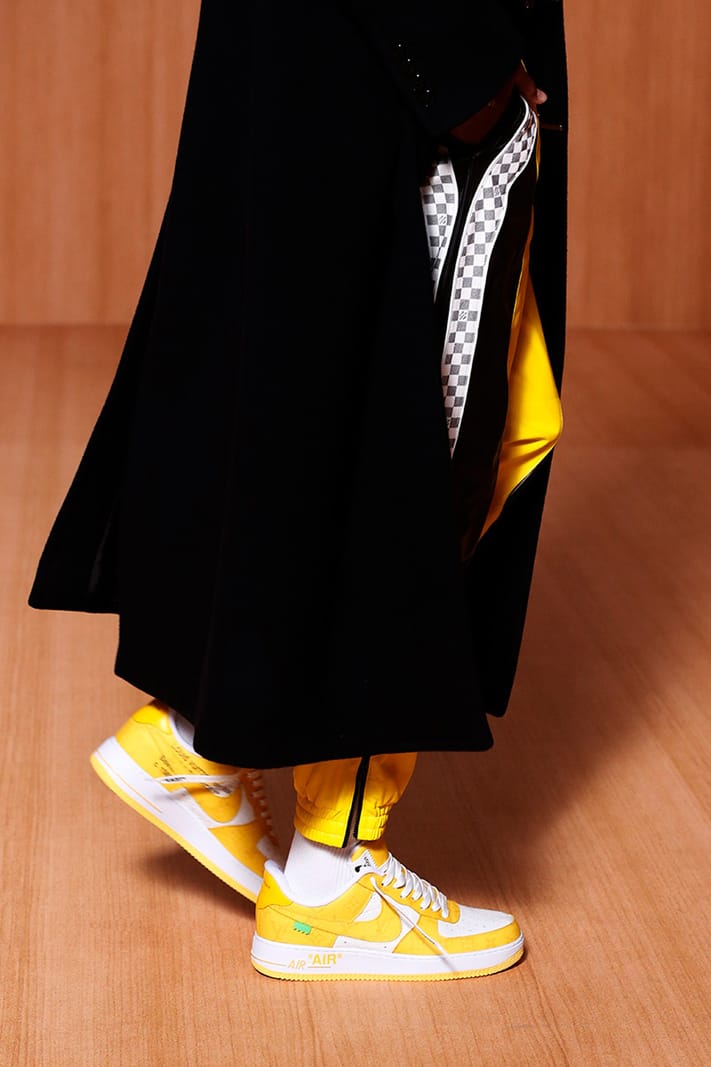 Louis Vuitton
There's new footwear, notably runners (also in green) and a few appearances from Nike, too, notably a wide range of collaborative Air Force 1s that bring typical Abloh tropes (e.g. "Lacet" on the shoelaces and "AIR" on the sole in quotation marks). In a nod to the hip-hop community's hacking of unofficial fashion and sportswear collaborations — think DJ E-Z Rock wearing "LV" AF1's on the album cover of It Takes Two — Louis Vuitton and Nike now officially come together to present exactly this, Air Force 1s emblazoned with Louis Vuitton elements, such as whole uppers embossed with the LV monogram, or others with LV-monogram Swooshes.
Back inside the school, GZA is seen playing chess while spitting his bars to "4th Chamber," others dance in sophisticated black suits tied up with belts somewhat like an Obi, while towards the end of the scene, we see a traditional fight take place. Wrapping things up is the final scene, taking place back in the deserted wasteland that sees Goldie standing there in this season's most notable tracksuit — a two-piece blue, black, and white look integrating the Damier motif into its design, partnered with cowboy boot-sneaker hybrid shoes.
The whole Louis Vuitton SS22 collection — including a closer look at the Nike Air Force 1 collaboration — can be seen above.
In other news, Travis Scott has been enlisted by Kim Jones' Dior for a collaborative collection.
Source: Read Full Article