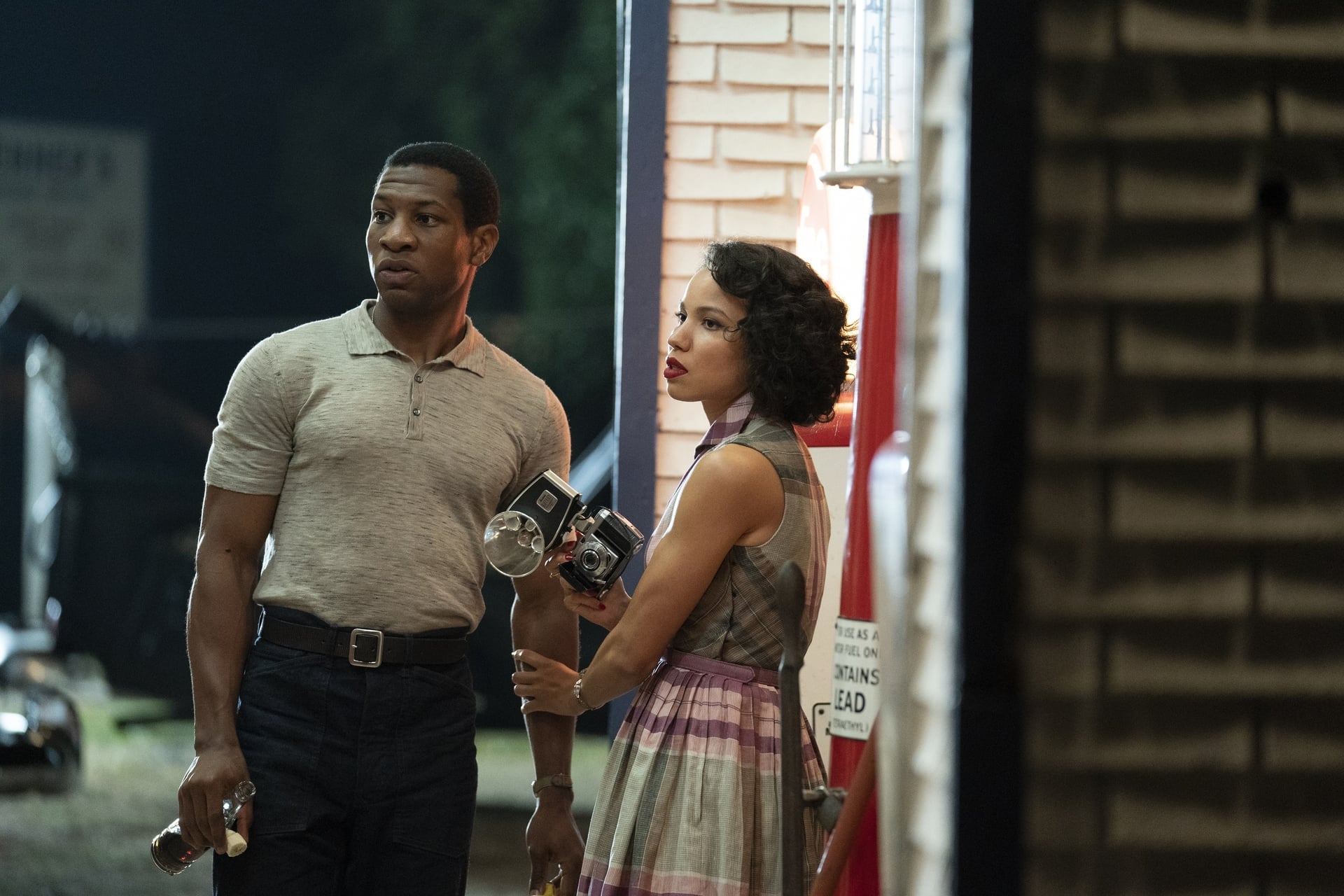 Lovecraft Country instantly gained critical acclaim when it premiered on HBO in August 2020, and now it has the Emmy nominations to match. On Tuesday, the horror drama series scored 18 Emmy nominations, including outstanding drama series, outstanding lead actor for Jonathan Majors, and outstanding lead actress for Jurnee Smollett. While it's great to see the series get the recognization it deserves, the nominations also spark mixed emotions following the show's recent cancellation.
On July 2, HBO confirmed the series was not returning for another season. "We will not be moving forward with a second season of Lovecraft Country," HBO said in a statement to Deadline. "We are grateful for the dedication and artistry of the gifted cast and crew, and to Misha Green, who crafted this groundbreaking series. And to the fans, thank you for joining us on this journey." With its original storyline, innovative genre that mixed drama and horror, and extremely talented cast, fans were obviously shocked by the cancellation, especially following the huge season one cliffhanger. It was rumored that the series was always intended to be a limited series, but following the recent Emmy nominations, which put the show in the outstanding drama series category instead of the limited series category, it looks like that is not the case.
So why exactly did HBO cancel the show? It's still not entirely clear. Season one was based on Matt Ruff's book, and creator Misha Green was already planning on using it as a roadmap for another season. "I envision a second season that carries on the spirit of Matt Ruff's novel by continuing to reclaim the genre storytelling space that people of color have typically been left out of," Green told Deadline ahead of the season one finale in October 2020. If HBO was weary of doing a second season because it was based on a book — HBO's adaptation of Big Little Lies received far less favorable ratings in its second season — the dedicated fan base, incredible story, and now countless Emmy nominations are clear indicators that Lovecraft Country certainly would have matched (and even topped) the ratings for season one. Though we won't have another season of Lovecraft Country, at least we can look forward to the cast reuniting at the Emmys. Plus, Green just signed a deal with Apple TV+, meaning we have plenty of new projects to look forward to.
Source: Read Full Article