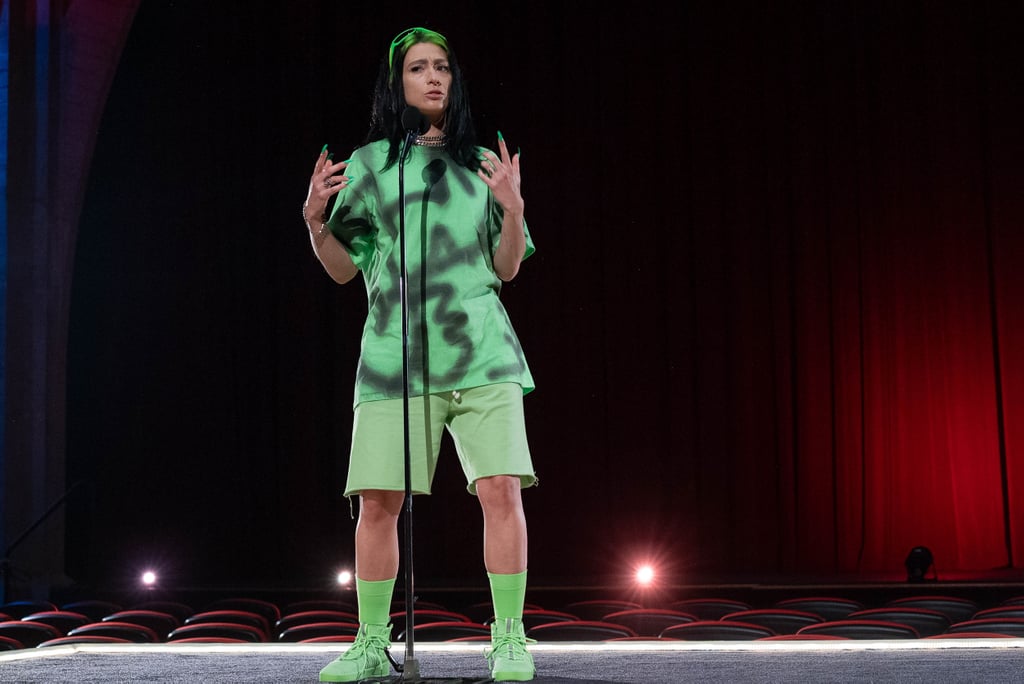 Melissa Villaseñor Broke Out All of Her Best Celebrity Impressions at the Spirit Awards

Less than an hour into the show, host and sole attendee of the 36th annual Film Independent Spirit Awards Melissa Villaseñor had us clutching our sides with laughter over her spot-on celebrity impressions. While she may have been the only celebrity physically at the award show on Thursday evening, Villaseñor made the house feel packed with impressions of Kate McKinnon, John Mulaney, Sarah Silverman, and more.
"You'll be fine — make goofy faces that turn into intense stares in an instant," "McKinnon" advised her before the show to calm her nerves about hosting. Of course, "Owen Wilson" had to make an appearance — and as a guest star on Nomadland, no less! Check out all of Villaseñor's most hilarious impressions here, and prepare to give your face muscles a serious laugh workout.
Source: Read Full Article