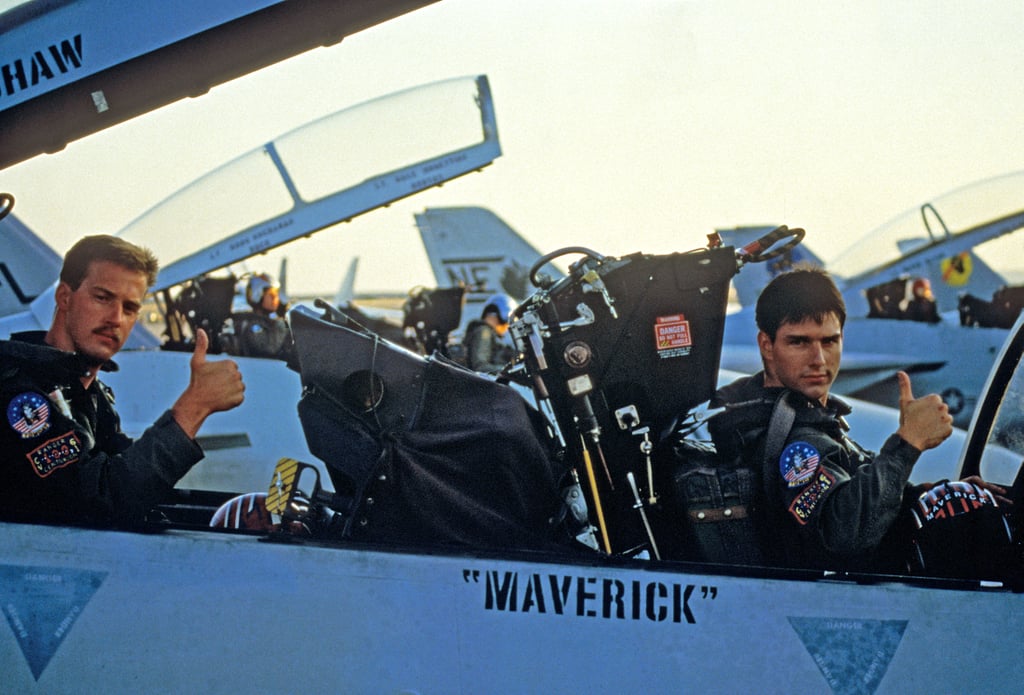 Nearly 40 Years Later, See the Cast of "Top Gun" Then and Now

Thirty-six years after the original "Top Gun" hit theaters, its sequel, "Top Gun: Maverick," is still packing a powerful punch for fans of the first film and new audiences alike. The film, which stars familiar characters Pete "Maverick" Mitchell and Tom "Iceman" Kazansky, centers around Maverick's return to TOPGUN to train a new set of ambitious, experienced Navy pilots in the years following his experience at the flight school over three decades ago.
"Top Gun: Maverick" keeps the nostalgic, lively tone that first drew viewers to the screen in the 1980s but revitalizes Maverick's story in a way that is equally as poignant. While some characters of the original "Top Gun" are present in the sequel, there are others that did not physically return for "Top Gun: Maverick," though their presence is established in the film. Let's look back the cast of "Top Gun" from their days in the original movie compared to today.
Source: Read Full Article