There was nobody else like Run-D.M.C. during the 1980s. A group that spoke about what they represented, where they came from, and who they were resonated with millions of fans around the world — and to this day, their messages remain a cornerstone of the music industry and footwear scene. When "My Adidas" dropped in 1986, it just wasn't a song that spoke about the thousands of pairs they were being gifted. Instead, it spread the word on something relatable: how a group of sneaker-loving kids from Queens can suddenly develop a connection, and soon-to-be partnership, with a brand as big as the Three Stripes.
Eric "Shake" James witnessed it all. He met Jason Mizell — better known as the late Jam Master Jay, the band's DJ — at 14, and found in him a fellow sneaker-obsessive. Without spoiling one of the most in-depth and personal installments in Sole Mates' history, Shake and Jay were best friends and, to this day, Jay is still with Shake in mind and spirit. Through his work with Clicks — a sneaker boutique that Shake owns and runs in Milwaukee — as well as giving back to the community, and speaking on what's dear to him, Shake has created a platform that Jay would be proud of — and of course, it too is adidas-centric. 
For our latest issue of Sole Mates, HYPEBEAST spoke with Shake about his affirmation for the brand, Run-D.M.C., and why he thinks the YEEZY 350 BOOST "Turtledove" transcends hype.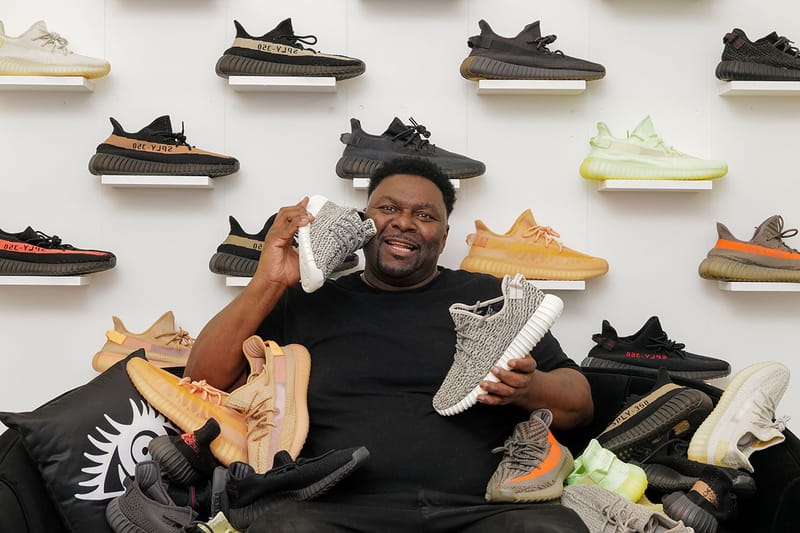 Eric 'shake' James
HYPEBEAST: What got you into sneakers?
Eric "Shake" James: Oh, that's a long story! I ended up meeting Run-D.M.C. and I already had a mild sneaker love. Like everyone else, I grew up poor — I didn't have millions of dollars of sneakers, I had a couple of favorites. But I met them and we started touring and getting
Eric 'shake' James
We ended up going to my uncle who had a body shop. He had a huge six-foot map with every state and highway on it. I said "Uncle Charles, how do we get to L.A. from here?" 
He just pulled out that map and put it all down — he's like, "you take the 10, get on 94, and if 94 falls, take the 23. Come through Alabama, don't go through Mississippi, because they got police out there." 
He told us this whole thing on how to get to L.A., and me and my friend drove in a 1970 Cadillac that was drinking gas tremendously all the way there. We hung out with Jay and Run-D.M.C. Being around him I was getting in clubs, it was just a culture shock. You see the gang sh*t, all the girls that go on in L.A., to go there and see it was like, wow. We were there for two weeks, I had like $700 which was like seven million back then.
I was like, I ain't going back. I never came back home. I just started traveling with them, our friendship got so tight. I always wanted him to know that he was my friend for real, outside of the Jam Master Jay thing. We had this thing called numbers — I never wanted him to pay my way, but he always wanted to pay for me — so we'd play numbers. Whoever had the most numbers on that dollar bill would pay for whatever we paying for. 
Did this friendship, and his obvious connection to adidas, help to spawn your love for the brand?
Yes! We always joked about who loved adidas more, or who had more adidas. For some reason he always liked the shoes I picked. Back then, adidas was just Superstars: white with green, white with red, white with black. Then they got innovative with shoes like the Mercury… I ended up copping them, they were super dope. Jay was like, "Yo I want a pair of those!" 
There was another EQT that I'd end up copping, and he said "Whenever you get a shoe just grab me one too." If you look back at the iconic Run-D.M.C. photos, you'll see Jay in a different shoe, and that was from me. 
As a fan of '90s adidas myself, I'd love to know more about the brand's impact in that era.
The scene was crazy, it was all about Superstars. It really started to get crazy when we got with adidas, and the guys got their own shoes — the Fleetwoods, the El Dorados — then it went to a whole 'nutha level! 
"It's crazy the way that Kanye moves the needle. We didn't have social media — it's the Run-D.M.C. era, but on steroids. This sh*t is crazy."
I always say how Kanye is on this crazy ride right now, someone next to him might not be witnessing it because he's living it. I was living it. Back then, adidas was making dope tracksuits and the tracksuit game is slow right now, they were making more things to tie back into the shoes. There used to be seas of people buying and getting autographs [on the Run-D.M.C. x adidas collections]. That was an insane time. 
Since then, as the sneaker scene has changed, how has your love or appreciation for sneakers evolved?
It's still the same. I learned all these new words — I'm not a 'hypebeast.' I wouldn't be considered a 'hypebeast,' I'm a sneakerhead. It doesn't matter who it's endorsed by because I just buy the shoes that I like. 
It's an OG mentality. But, with that in mind, you've chosen the YEEZY BOOST 350 "Turtledove" for your issue of Sole Mates — quite the hyped shoe, no?
I chose that shoe because I like innovation, I like new things, and when I saw that shoe I'd never seen nothing like that, the way it was constructed and everything. The 750, that was a game-changer too. But when I saw the 350, I was like, wow.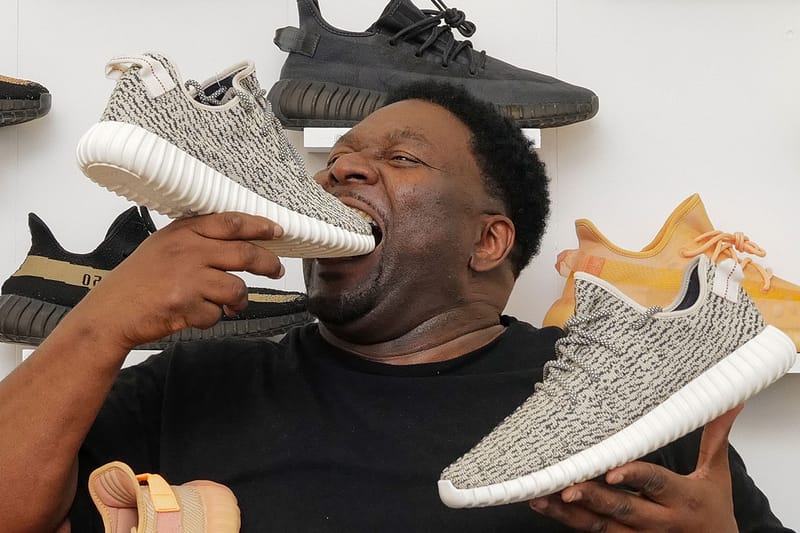 Eric 'shake' James
I had a 13 in that shoe and I wore it completely down, ended up getting another one, wore that down. I ended up a few weeks ago — a super good friend of mine ended up going through his storage and he knew I loved that shoe, he ended up blessing me with a 14 — so now I got a deadstock pair that I'll wear next summer to the ground. 
So even though it is undoubtedly hyped, that doesn't matter to you?
People see those shoes and say "you shouldn't wear that!" Man, I feel like shoes are made to be worn. I get that it's turned into a currency for some people now, but not for me, I wear what I like. 
If I feel it, I'll wear it. It can be the most expensive, rarest shoe in the world, if I like it and I got it, I'll wear it. 
You mentioned Kanye earlier. Do you think there are parallels to be drawn between 'Ye and adidas, and Run-D.M.C. and adidas? Perhaps what they've done for the sneaker culture?
I think there's a definite parallel. I went to [Madison Square] Garden when he did YEEZY Season 3 there. When he did that, I was telling everyone that adidas had got their Jordan. It's crazy the way that Kanye moves the needle. We didn't have social media — it's the Run-D.M.C. era, but on steroids. This sh*t is crazy.1 of 2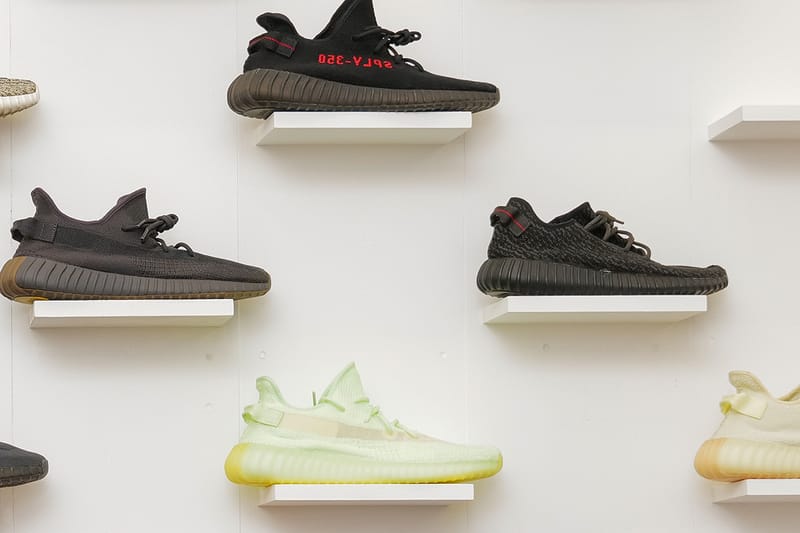 Eric 'shake' James2 of 2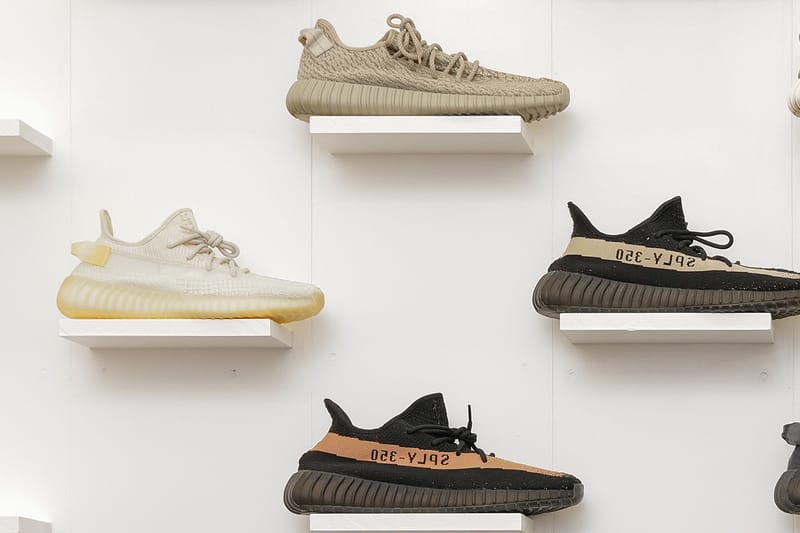 Eric 'shake' James
I love the innovation, the new designs. It gets so redundant when you see a blue shoe with red stripes, now it's red with blue. It's the same shoe. I like the fact that he comes out with new models and pushes the envelope.
If you look back at the history of music, there were only five or six guys who were different. Kanye, Eminem, Nelly. You only had certain guys that stepped out the box and refused to get in line like everyone else, they showed their creativity. 
Your company Clicks is also at the forefront of shifting culture and messaging. Why is this important to you? 
Clicks is my first store. A guy called Herbert, he was a former CEO at adidas and was about to retire, and as a way of saying thank you to Run-D.M.C. for everything they did for adidas he was going to give them their own store — which ended up being the store on Broadway. That was 2000-2001, but things didn't move fast. 
Long story short, Jay ended up getting killed and so the store didn't happen. Fast-forward to 2013, we went to the adidas Christmas party in Portland, we saw our old friends. At these corporate events you get all these cards, and in the morning you go through your pants and look at the cards, and so I looked at a card and it said Jon Wexler. 
"The George Floyd thing shook the world. That right there lets you know that there's a lot of work to be done."
I called him and we started chatting, and he asked if we ever did the store. Jay got killed, why would I do that? He said we should do it as a tribute to Jay. A light went on, that'd be dope. 
We flew back to Portland and sat with [Wex] and the adidas lawyer and [there were conversations about the store being in L.A.], "We can get Snoop Dogg to come through, if it's in New York we can get Jay-Z and 50 Cent." I wasn't saying nothing, but it wasn't going to be in either one of those places. It's in Milwaukee. The room got silent! 
We used to be on tour and me and Jay would come back to Milwaukee, he liked it out here, it's nice and chilled. That's how Clicks was born. 
And you also do the back-to-school giveaway in honor of Jay. Why is this important to you, to give back?
We used to be on the road and get so many — I'm talking we got more sneakers than a Footlocker — sneakers, tracksuits… We'd have arguments, the whole crew, because we'd want stuff but we'd have no more room, all the bags were filled and packed on the bus. We just used to leave it in the hotel rooms and bless the housekeepers, sometimes we just gave it or just leave this brand new sh*t. But one day, Jay wanted to just ship it to New York. 
Jay would pull up in Queens and just give it away. He'd make sure kids got it first. When he passed away — that was a bad time for me — I was trying to think of some way to honor him and pay it back. People said to get a tattoo, but it's cliche. It took me a couple of years but this is what I'm going to do, to give back like he did.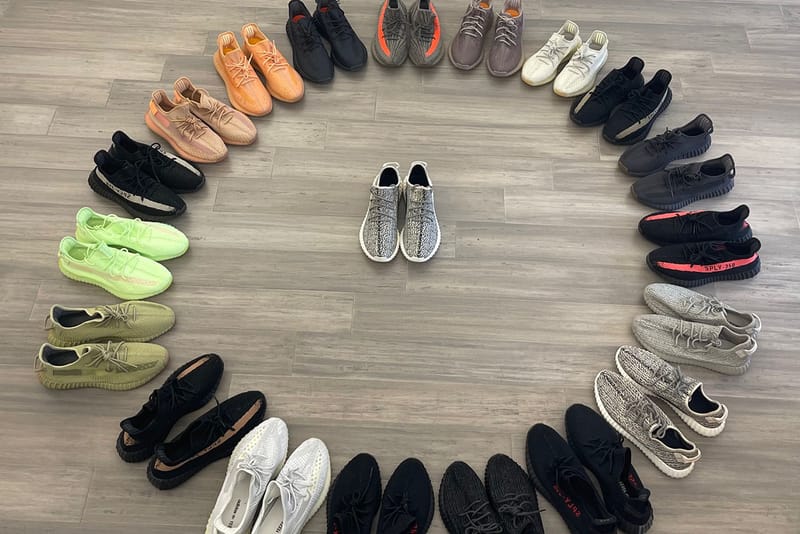 Eric 'shake' James
I reached out to adidas and told them what I wanted, and they shipped it out. They gave us 100 sneakers, 100 backpacks… But there were 105 people who showed up and I felt bad for them who got nothing, so the next year I went to 200, then 500. It was always never enough. 
I didn't like the way I was doing it, pulling up in different neighborhoods and giving it away as Jay would do. I partner with the world champion Bucks and they started connecting me with local non-profits, so instead of pulling up, we structured it so kids would have to do certain things: attend, improve their reading, read books, get their math up, do community service, volunteer. You had to earn the right to come to it. Now it's morphed into something where we give away 1,000 sneakers. 
My favorite was with the Bucks when we did it in a real impoverished neighborhood, they don't have the money to go to a Bucks game so we brought it to them. The players, the cheerleaders, it was a Bucks game inside the boys and girls club. We gave away haircuts and hairstyles for free, face painting, and a bunch of friends and celebrities came out to talk to the kids about the importance of education. Now we're on year 10, and we're going to keep it going. 
What do you think the industry, and the world, can learn from you and Jay and how you give back?
I think things have a bigger impact when there's love behind it, instead of just giving something to someone, just giving "influencers" a shoe. If we paid it forward more things would be better in the world as a whole. 
The George Floyd thing shook the world. That right there lets you know that there's a lot of work to be done. All of the brands, you know they pledged a lot of money, I pray that they're doing everything they said they were going to do when they pledged it. If everybody paid it forward and all the brands did a little bit more, the world would be a much better place. That's it, man.
Source: Read Full Article