Some people check their horoscope here and there for kicks, while others are so into astrology (and the Co–Star app, natch), they can recite details of their Sun sign, Moon sign, and rising sign like it's NBD. But wherever you fall on the astrological fandom spectrum, it's hard to ignore the fact that the zodiac has become a huge part of modern culture.
Everyone knows—at least on some level—that things can get dicey when Mercury goes retrograde, and it's only natural to get amped when there's a full moon coming, if only because it looks freakin' gorgeous. And, of course, most people know when their zodiac sign's season is.
But astrology isn't just for Instagram memes—there are plenty of zodiac-themed gifts out there your horoscope-obsessed friends are sure to love, whether they're a Gemini, Libra, or an Aquarius with a rising Cancer and moon in Capricorn.
Of course, it can be tough to know exactly where to find these gifts and to pick one that's juuust right for your Scorpio AF BFF. And then there's the fact that, while you're an amazing gift giver and all, you probably don't want to spend hours scouring the internet for the perfect gift. Don't stress—these 30 best astrology gifts are perfect for every zodiac sign (including yours!).
1. Zodiac Sign Necklace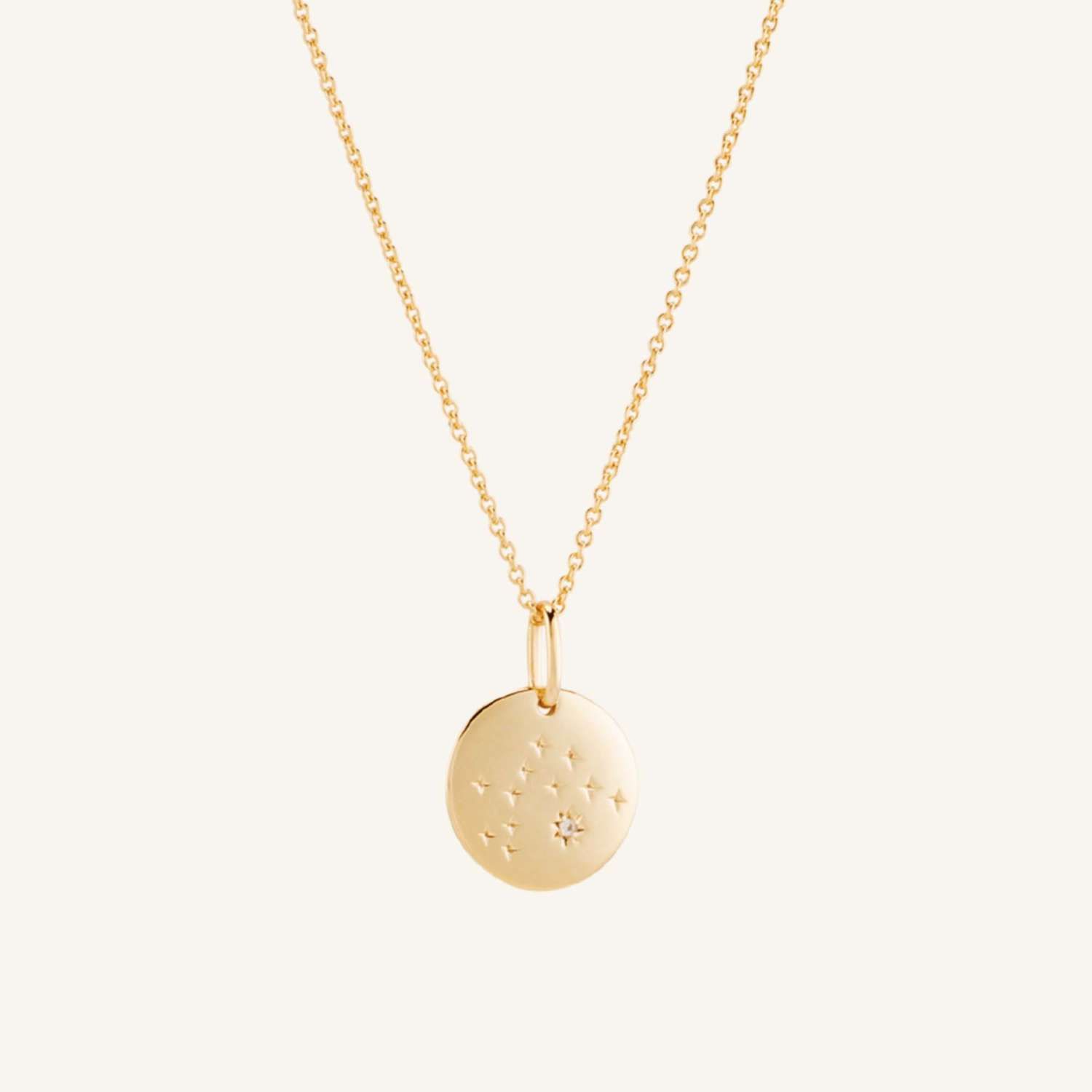 From beloved fine jewelry brand Mejuri comes a minimalist take on zodiac sign jewelry. With AAA quality white sapphires, each pendant features the stars aligned with your sign. Opt for the $90 gold vermeil (translation:18k gold layered over sterling silver) and sterling silver versions, or splurge on the 14k solid gold version featuring diamonds.
2. Birthdate Candle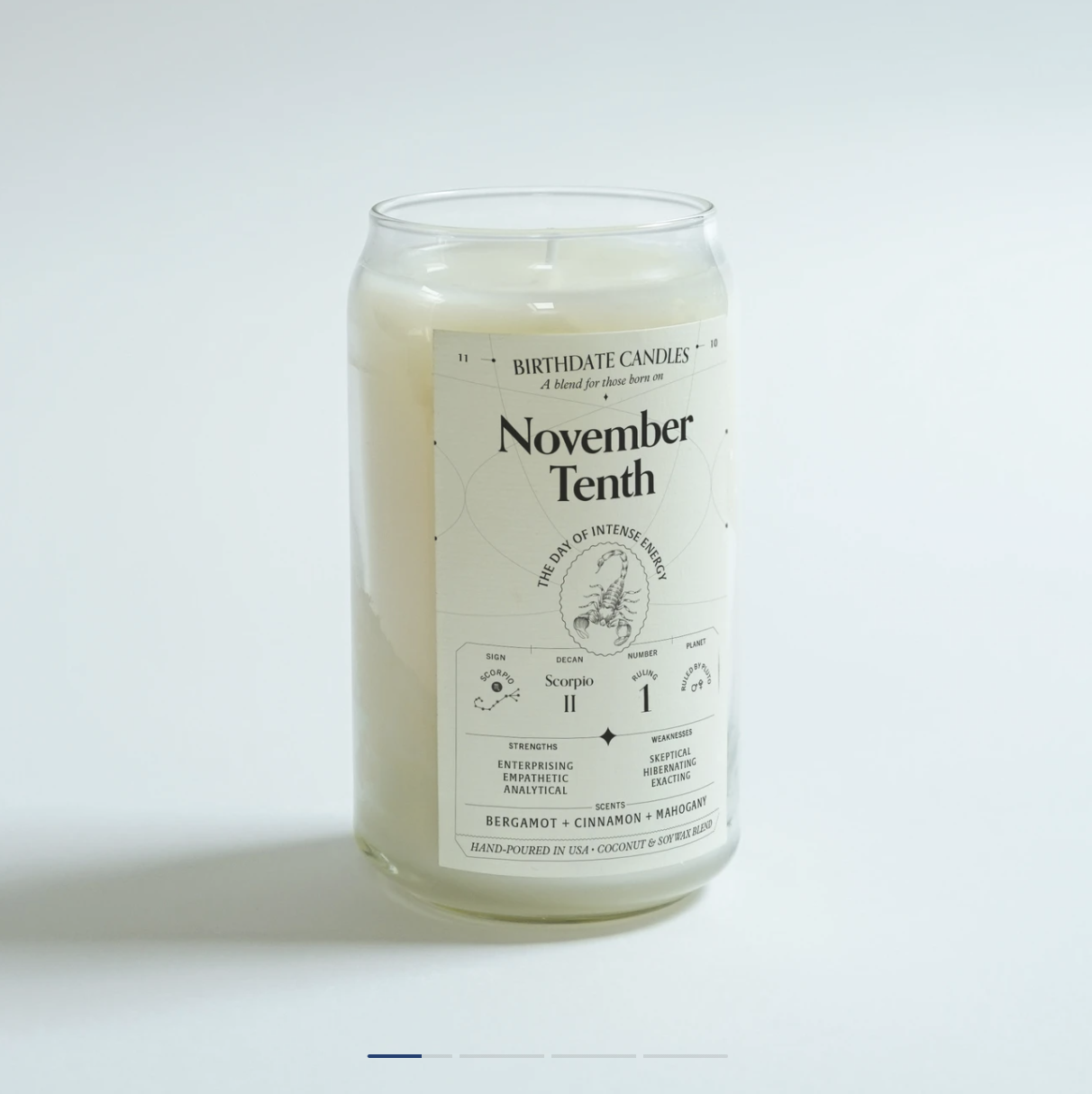 Made of an all-natural blend of soy, coconut, and apricot wax and natural fragrance oils, these candles are customized to reflect the personality traits identified in astrological readings. Each one not only offers a bespoke scent that matches the recipient's inner spirit, but the label includes a personality description, info about their ruling planet and ruling number, and even a tarot card.
3. Zodiac Sign Print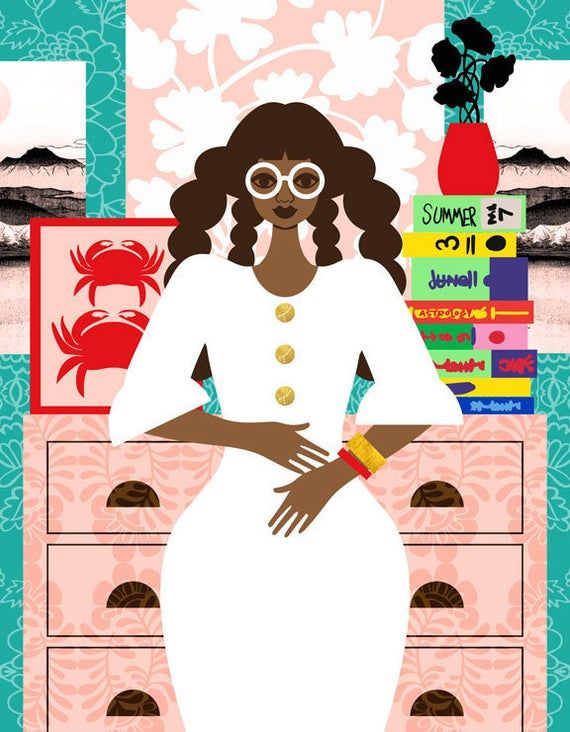 Want to get your friend a gift that goes beyond the symbolism of their Sun sign? This colorful print will add some instant chic with a little astrological flare to their bedroom wall.
4. Seeing Stars Book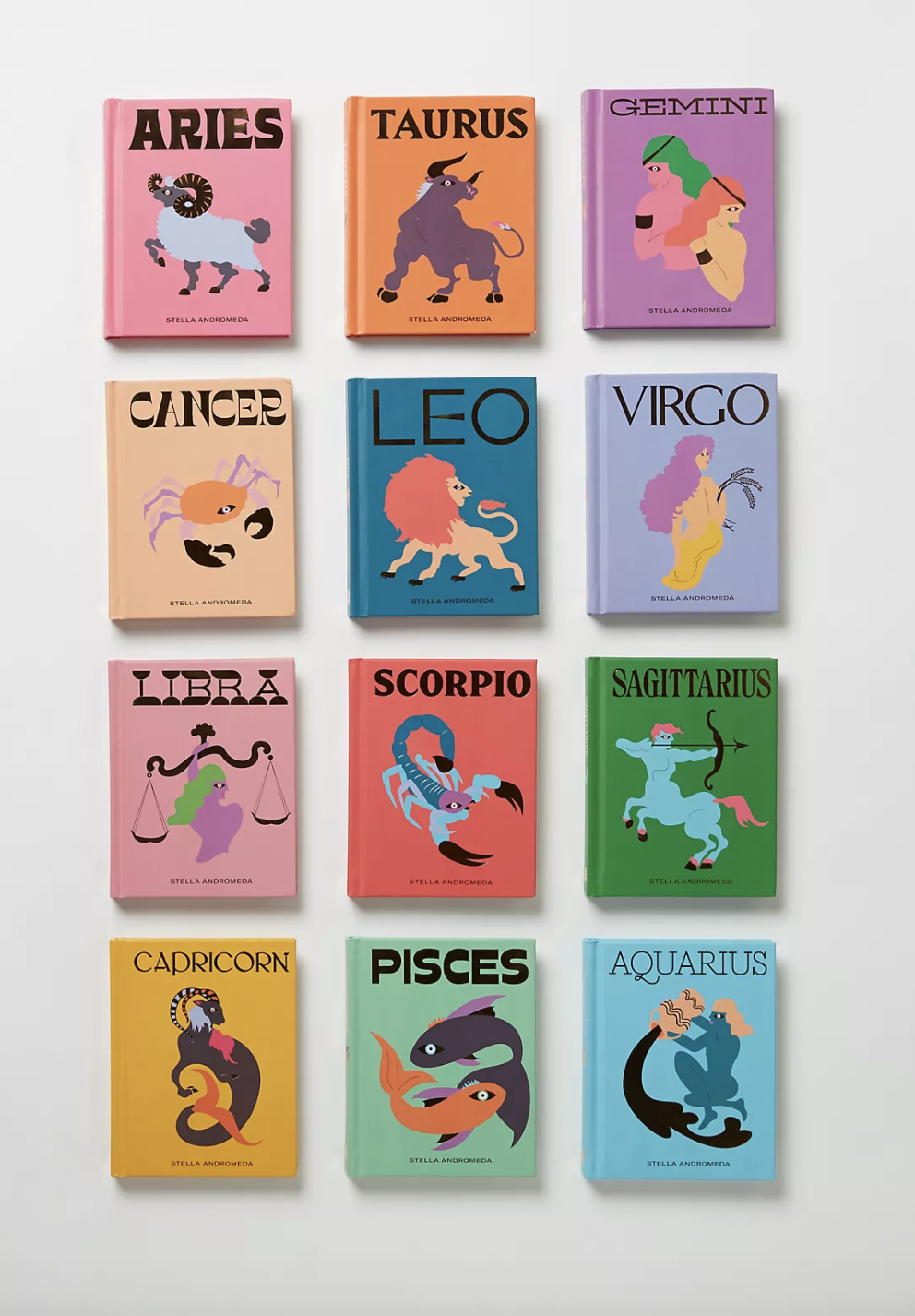 Not only does this book explore the ancient art of astrology, but it does so in colorful and fun ways–perfect for newbies and seasoned pros alike. Plus, just imagine how eye-catching it'll look sitting front and center on your bestie's coffee table.
5. Zodiac Sign Tea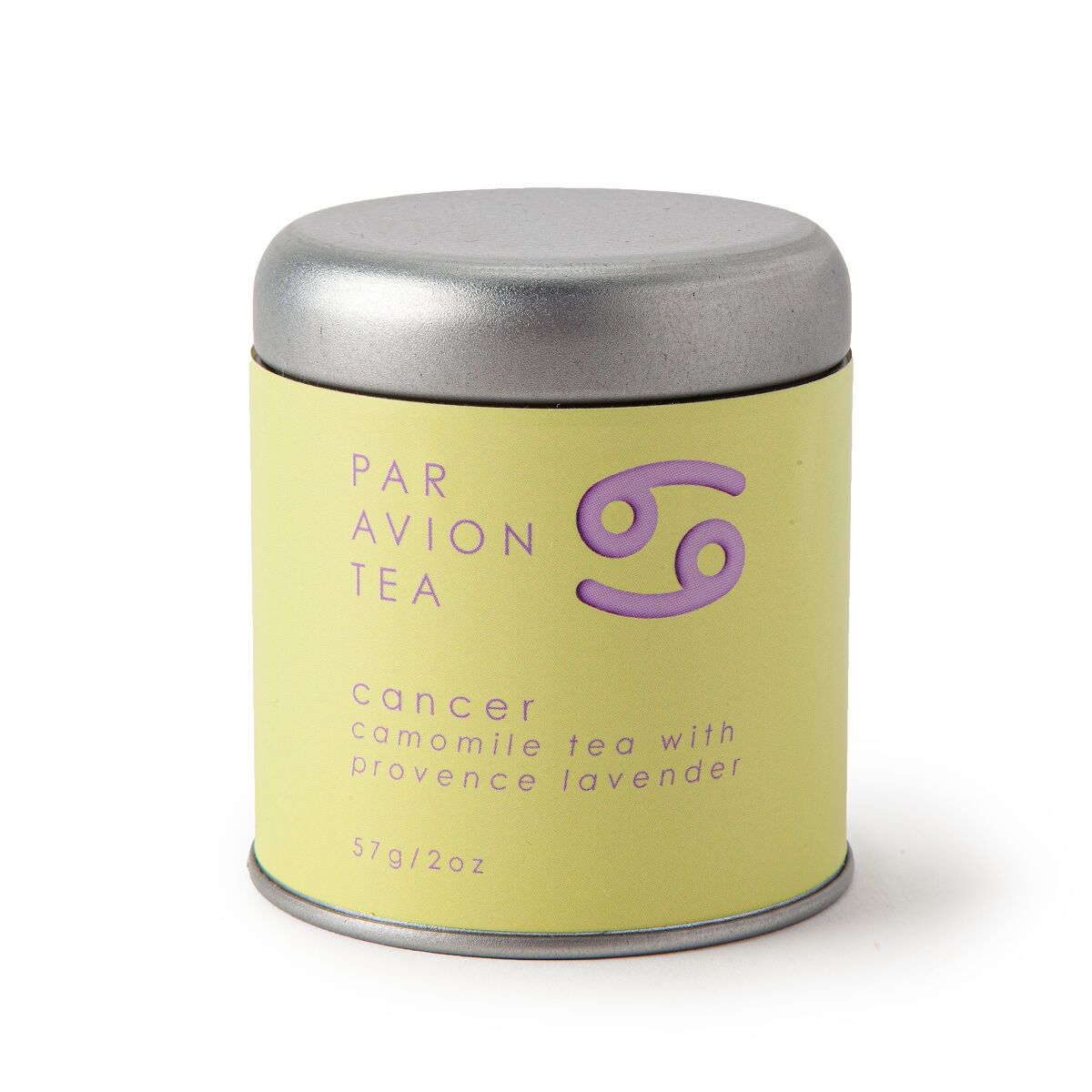 Got a friend who always read their daily horoscope with a cup of tea by their side? Gift them this astrological-inspired loose leaf blend made with "fine tea varietals and botanicals to reflect the signature qualities of a sign of the zodiac.
6. Mercury Retrograde Protection Candle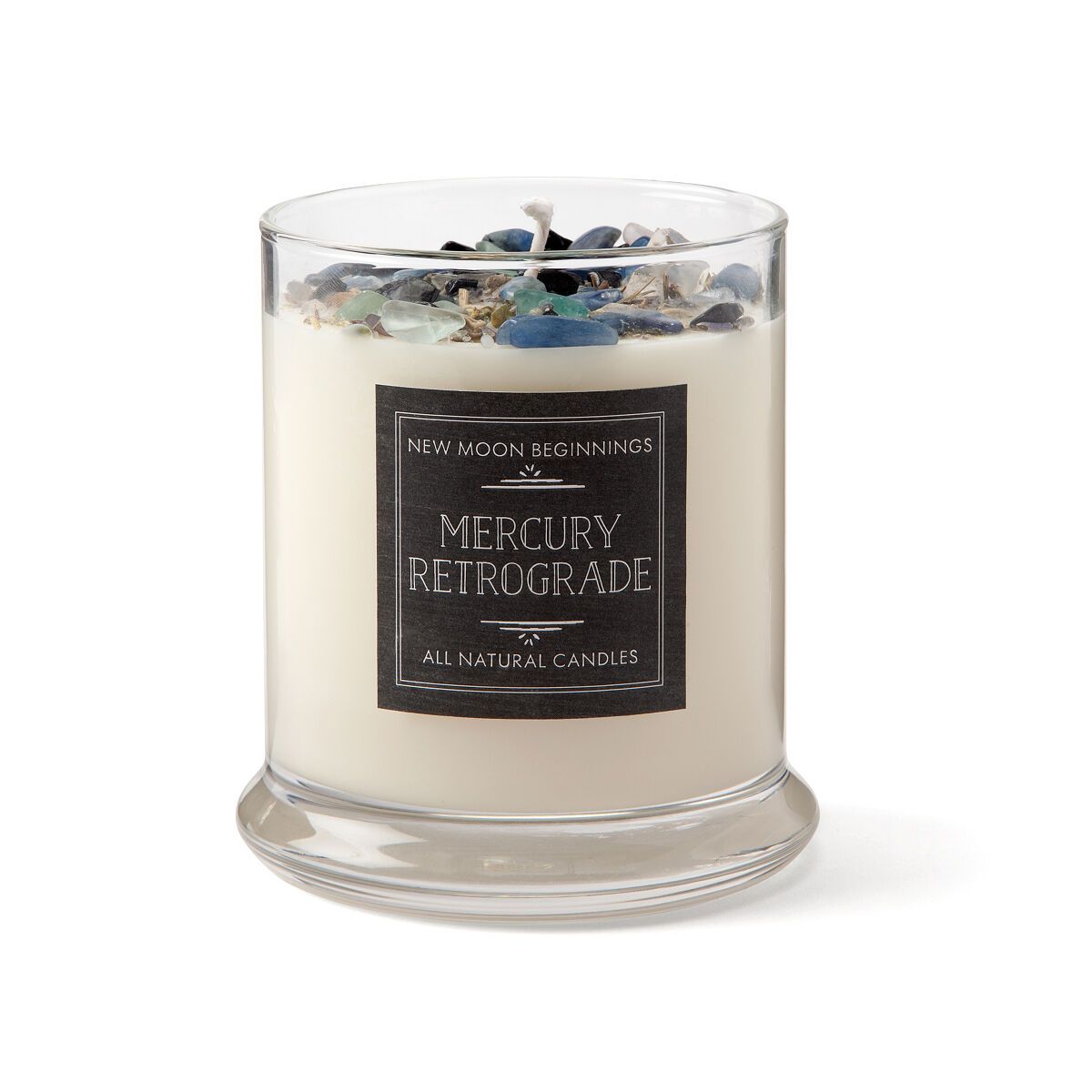 Consider this the astrological gift that keeps on giving. Every time Mercury goes retrograde (which is about three times a year, folks!), your pal can light up this candle for instant protection against bad vibes. The secret? It's packed stress-relieving flowers like lavender and chamomile, plus crystals like blue kyanite and quartz.
7. Zodiac Tote Bag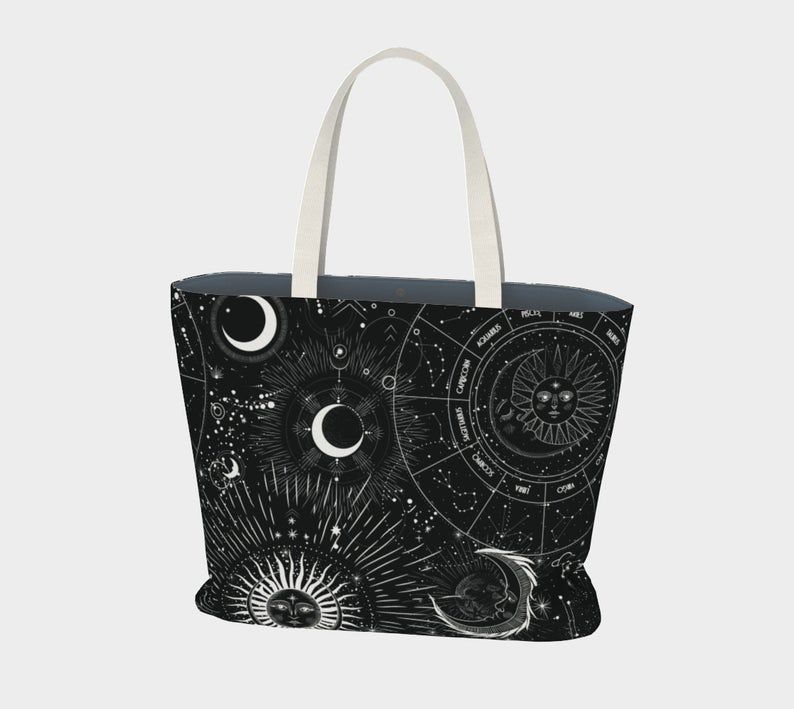 Your farmers market-loving friend will have no problem strutting their stuff with this cool tote in toe. (Plus, it just so happens to be perfect for carrying around some of these other awesome gifts!)
8. Astrological Gift Box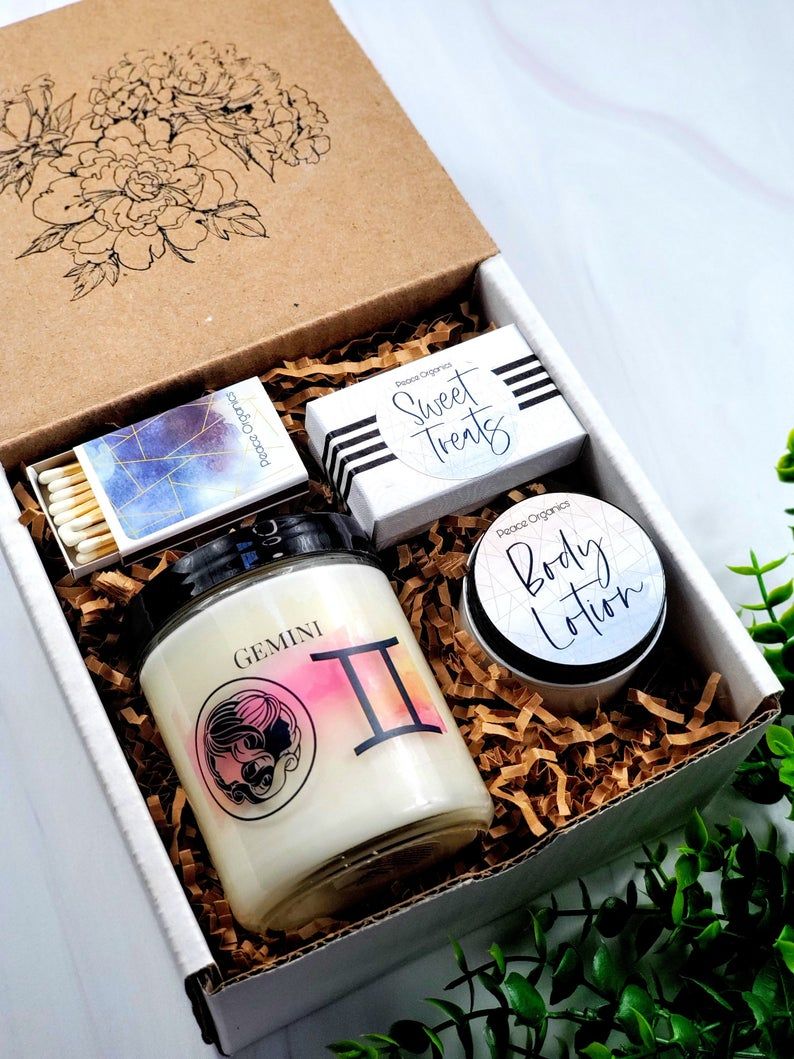 Perfect for your BFF who hardcore identifies with her astrological sign, this gift box lets them know you care—and actually have been paying attention to all their celestial musings. Each set comes with a scented soy candle inspired by their Sun sign, along with sweet treats, matches, and body lotion.
9. Star Map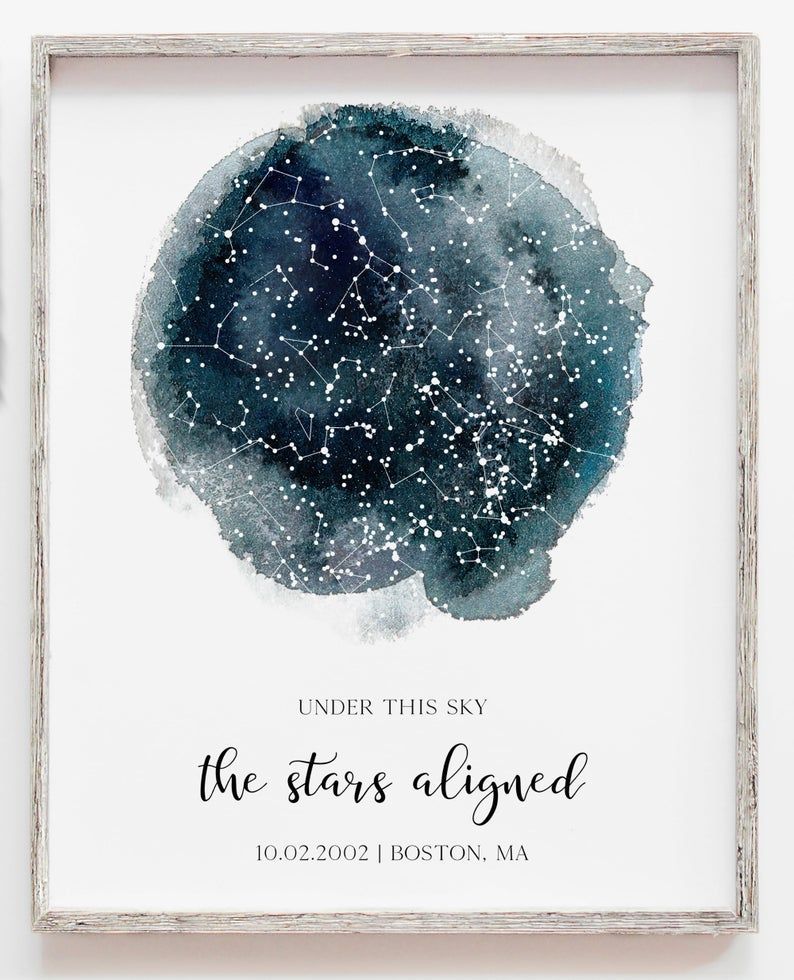 ICYDK, a person's birth chart (a.k.a. where the stars and planets hung in the sky the moment you were born) is kinda a big deal in astrology. Your zodiac-loving pal will love seeing the beginning of their story written in the stars with this pretty, customizable map print. Simply plug in your or a friend's bday info, choose your text and desired font, print it out on cool paper, frame it, and—voila!—perfect bedroom art.
10. Zodiac Sign AF T-Shirt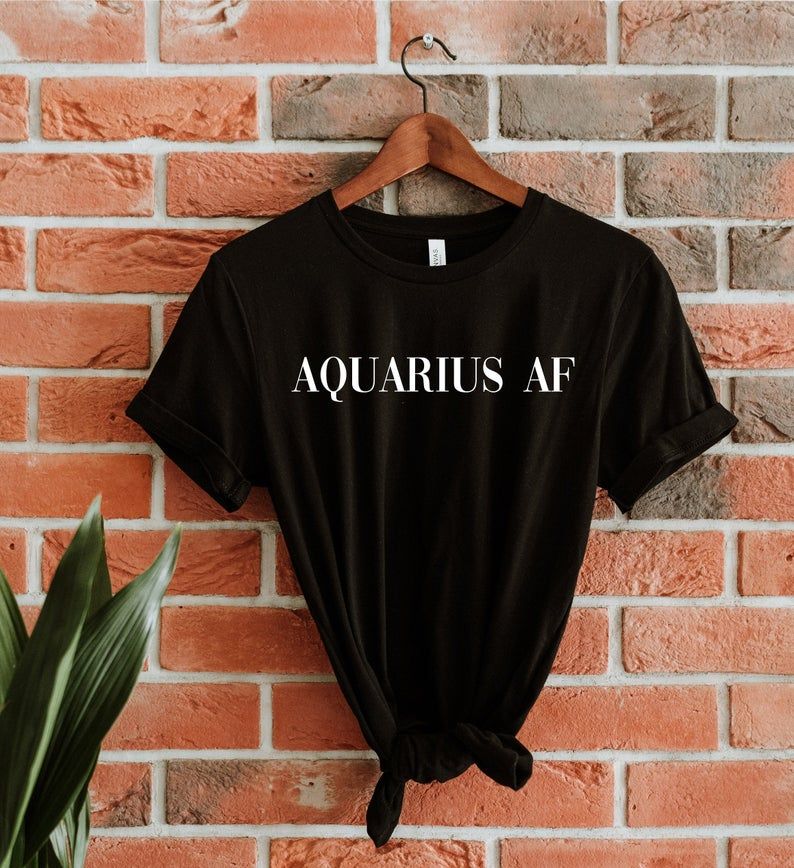 Sometimes, subtlety is overrated. Let people know where you stand in the universe with this straightforward tee. (Btw, if black just doesn't jive with a certain sign's vibe, there are plenty of other colors to choose from.)
11. Astrology 101 Book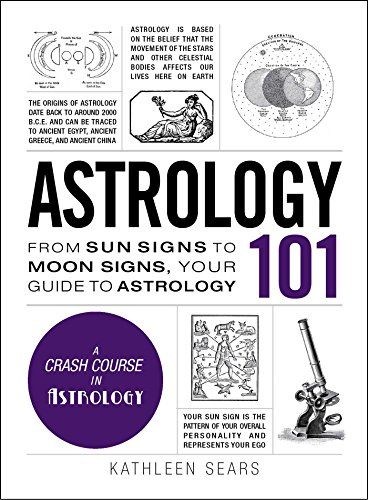 Sure, anyone can read their horoscope to get the lowdown on where their life is headed, but your astro-obsessed bud will love teaching themself what astrologers know so they can predict the future on their own. This book breaks it all down with a crash course in astrology, so they can nail down the basics of reading the stars.
12. Pastel Ombre Zodiac Sign Wine Glass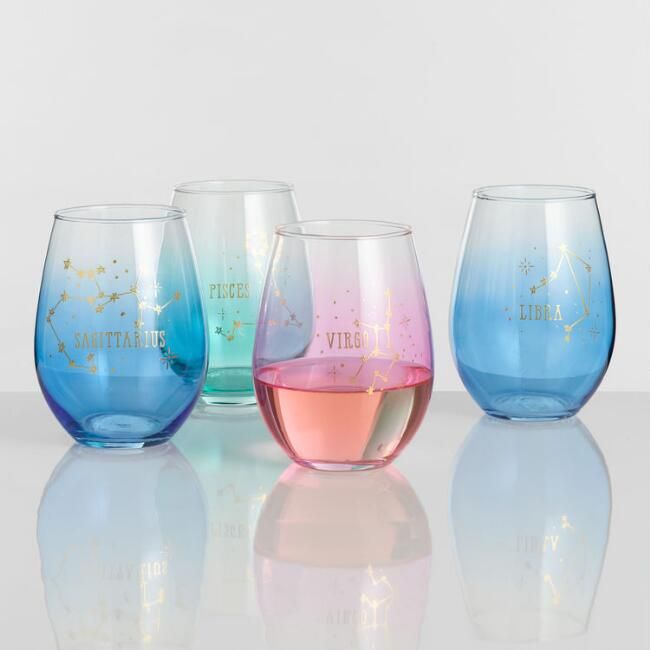 There are basic wine glasses that get the job done, and then there are next-level glasses that will completely blow your friend's mind. Not only do these glasses come in gorgeous ombre colors, but you can pick and choose the signs you'd like. Order the whole zodiac, get a set of one sign, or mix and match.
You know what goes great with that wine? Ice cream, but not just any ice cream—the flavor that's perfect for your astrological sign:
13. Zodiac Constellation Bracelet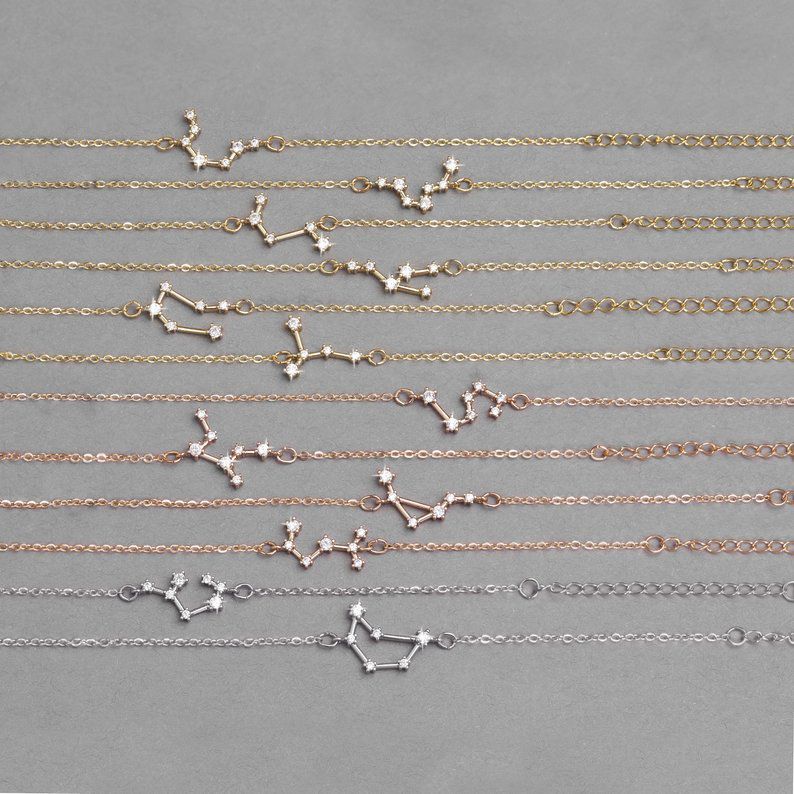 This zodiac bracelet is perfect for that friend who loves their sign but likes to be a little coy about their jewelry. The bracelet—which comes in rose-gold-, silver-, or gold-plated metal—showcases the zodiac constellation of your choice. You can gift one to celebrate their birthday or the sign of a special date that the two of your share. Each sign has a unique style, so they're bound to get a ton of compliments on it.
14. Astrology Lipstick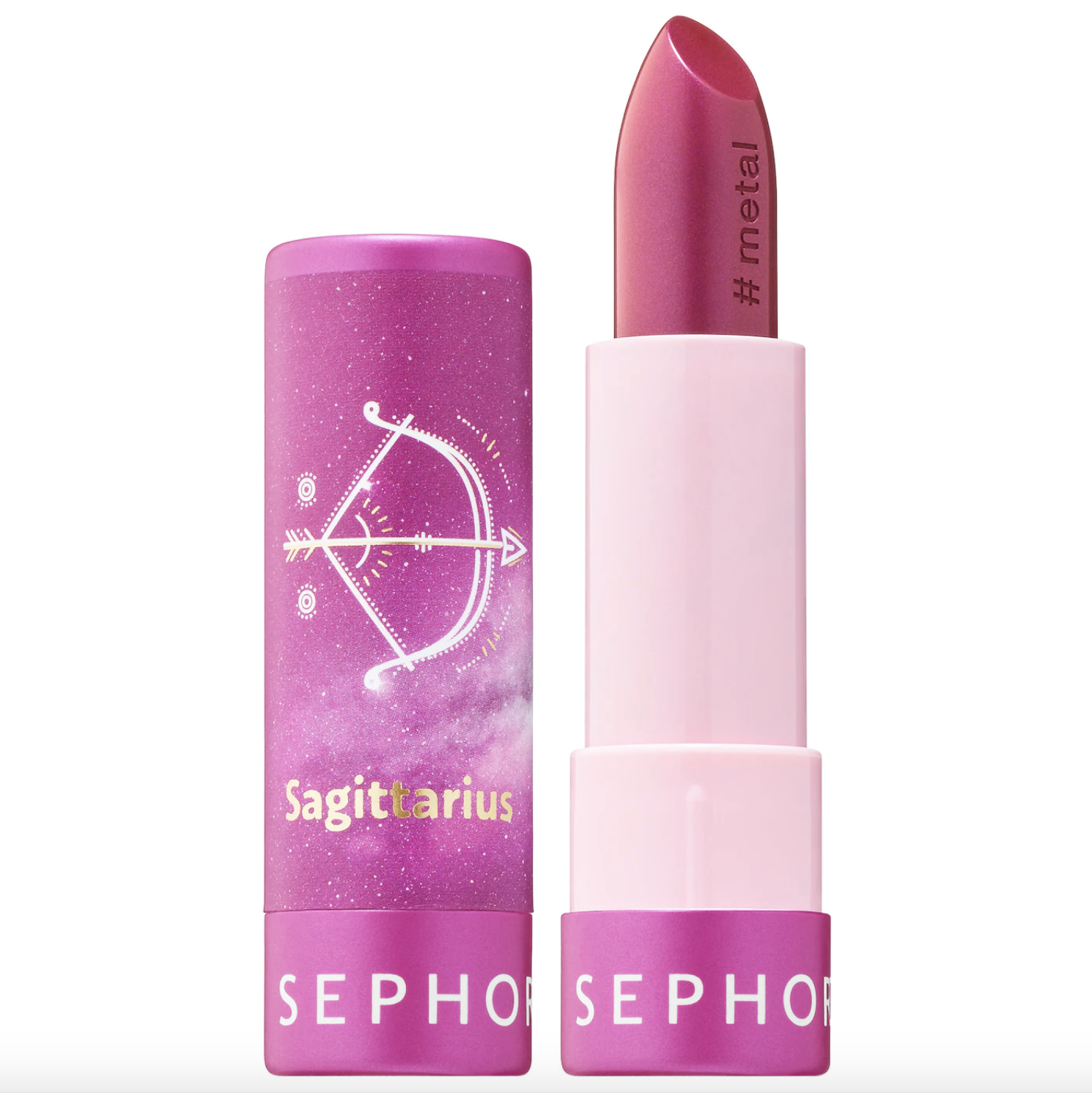 Sometimes, you've just got to get a li'l something for yourself, mkay? At just $9 a pop, these zodiac sign-themed lipsticks from Sephora will ensure your pout is properly equipped for every astrological season.
15. The Mixology of Astrology Book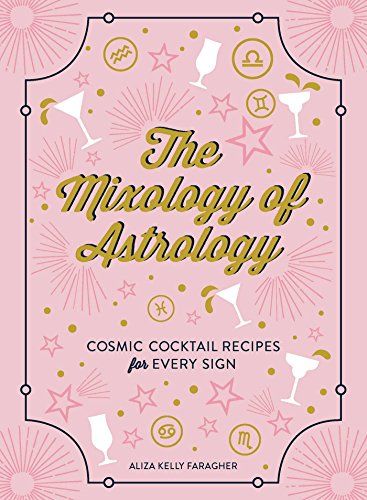 Your bestie can find the cocktail their sign is most compatible with in this ridiculously cute recipe book. If they're a Libra, suggest trying a French 75. Or, if they're a Capricorn, they'll love a classic Old Fashioned. Whatever they decide to mix up, just make sure there's enough for two.
16. Astrology Constellation Makeup Bag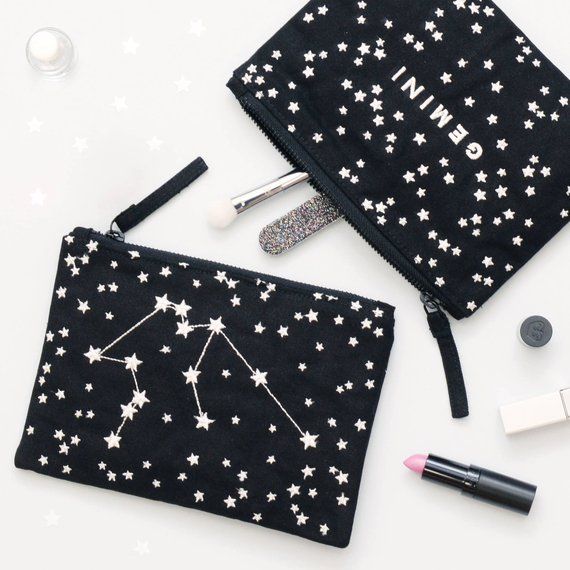 Well, they've got to put that zodiac sign lipstick somewhere, right? Because the zipper pouch is embroidered, each design looks handmade and will last for years. And if your friend isn't into makeup, they can always use it to hold other odds and ends.
17. I'm Just Going Through A Phase Sweatshirt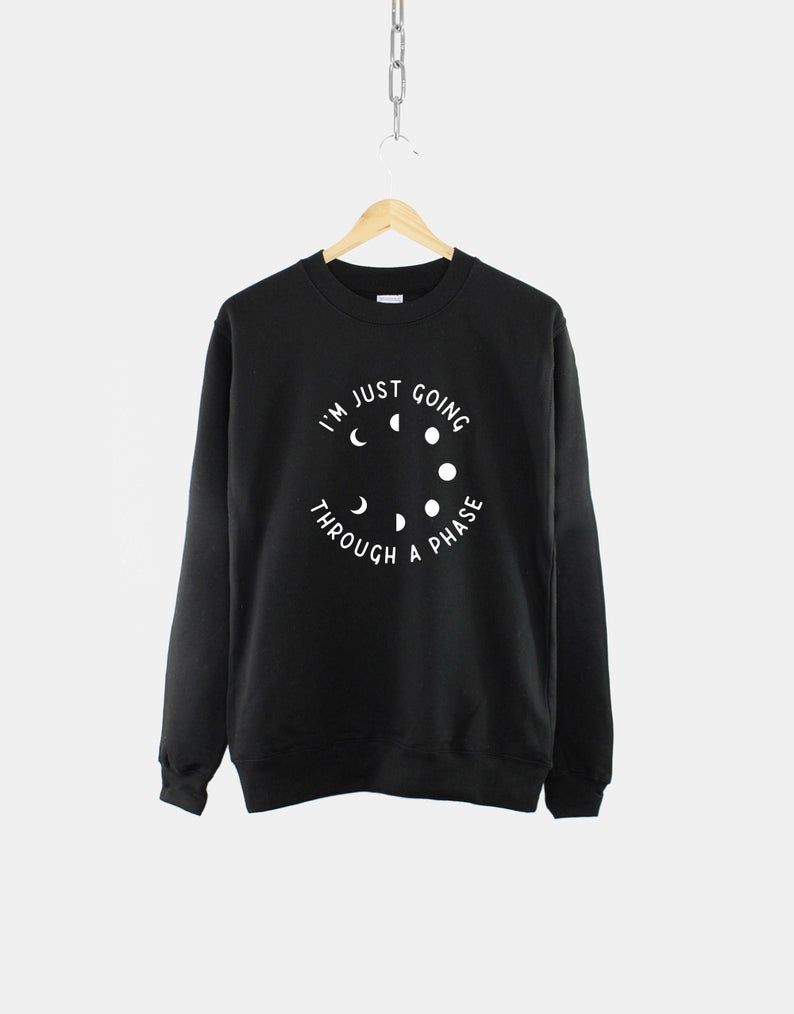 If your pal is #obsessed with how each new moon, super moon, and oh yeah, worm moon will affect their sign, then they'll love this hoodie that celebrates their devotion to the lunar cycles. (And if you happen to get a matching one, well, that's just what happens during a full moon…)
18. Astrological Sign Compact Mirror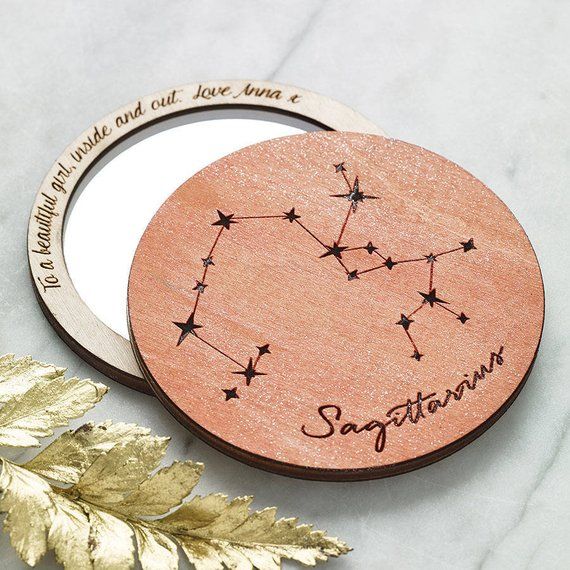 Not only can you customize this to match your or your BFF's zodiac sign and favorite color, but you can even get a personal message engraved on the inside. Maybe something like, "You're out of this world"? Just kidding (unless you're into it).
19. Zodiac Candle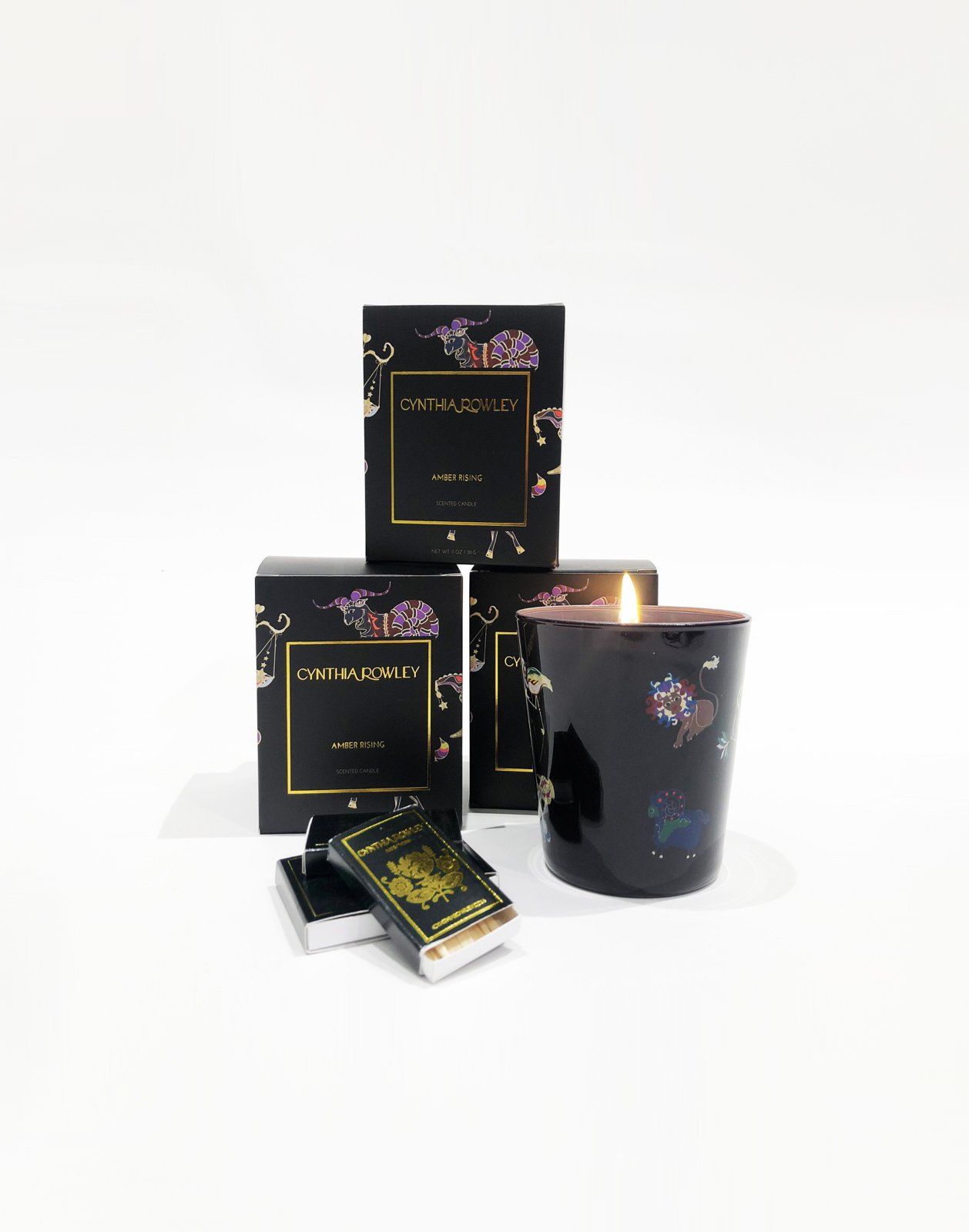 The perfect housewarming gift for the astrology buff in your life, this clean-burning, aromatic candle mixes Tuscan rosemary, black currant, Bulgarian rose, wild lavender, and more to create its signature Amber Rising scent. Your friend will feel so Zen every time they light it.
20. Celestial Extra Large Desk Mat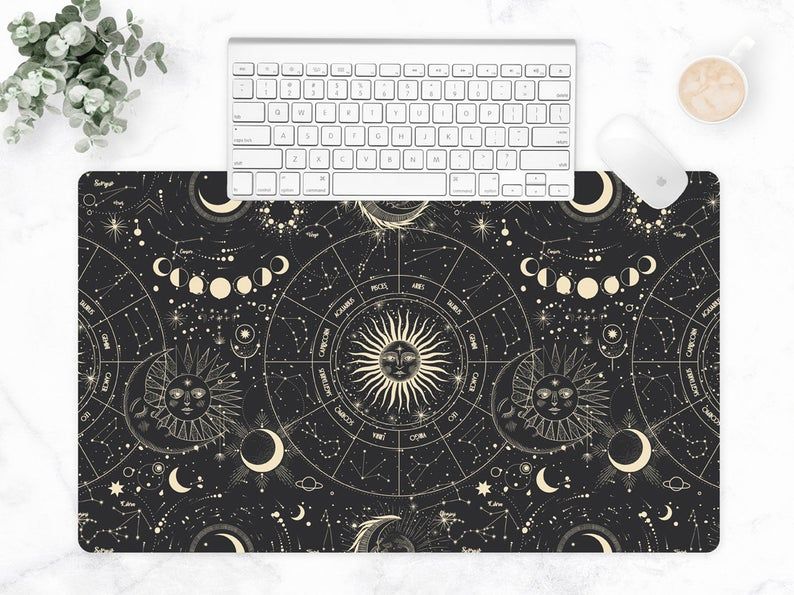 Level up your bestie's home office with this non-slip desk mat just begging to be Instagrammed.
21. Zodiac Bath Balm Set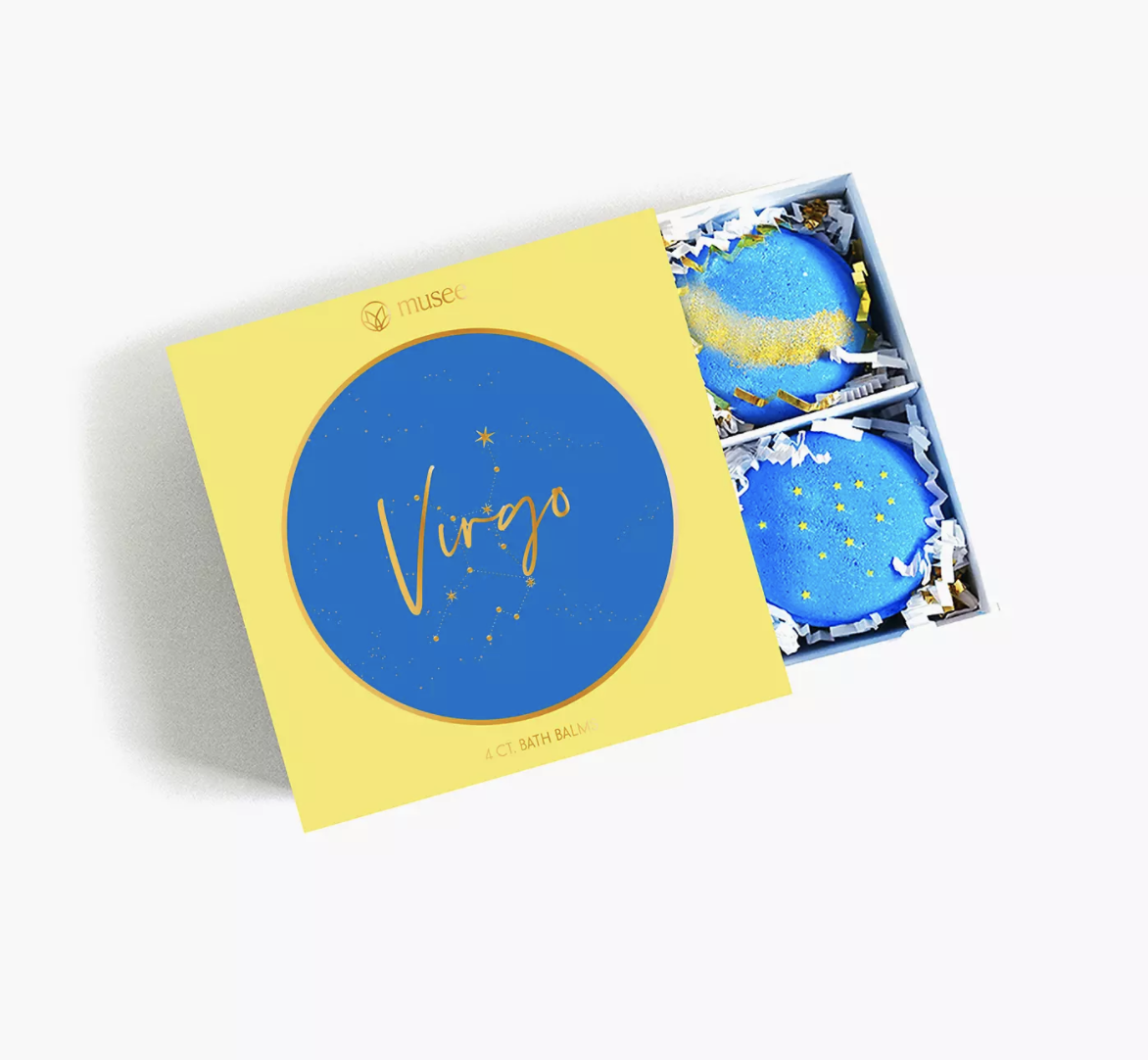 Want to help your friend unwind while doing good? Give 'em these zodiac sign bath balms from Musee. The brand's mission is to provide work for vulnerable people in its Mississippi community through creating handmade, cruelty-free, ethically-sourced and all-natural bath products. Each balm features the calming scents of yuzu, clementine, and creamy santal, while ylang ylang essential oil and coconut milk soothe the skin.
22. Personalized Zodiac Sign Mug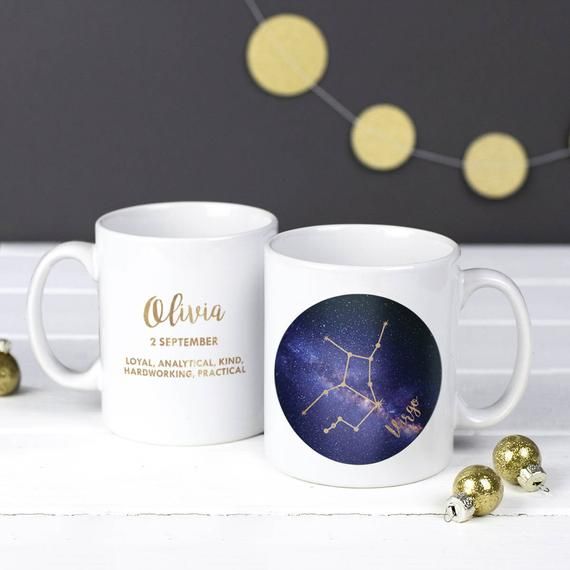 Looking for the perfect birthday gift for the coffee-loving, astrology-obsessed person in your life? Found it! Not only is the constellation design super cute, but you can customize it with your friend's name and birth date for free.
23. But Mercury Is In Retrograde Shirt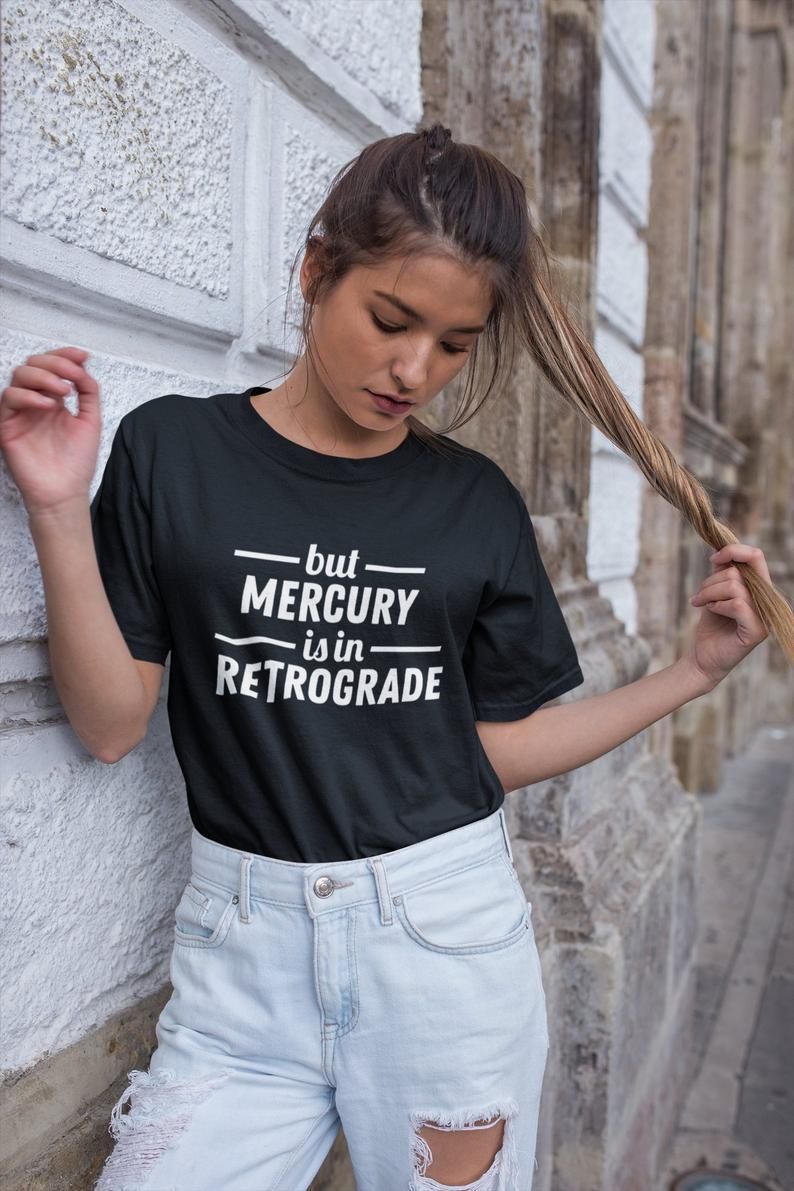 You know that friend who's always blaming their chaotic life on Mercury being in retrograde, but you still love them anyway? (Or, plot twist, that friend is you?) This tee will help them get their message across in a cute way.
24. The Astrology of You And Me Book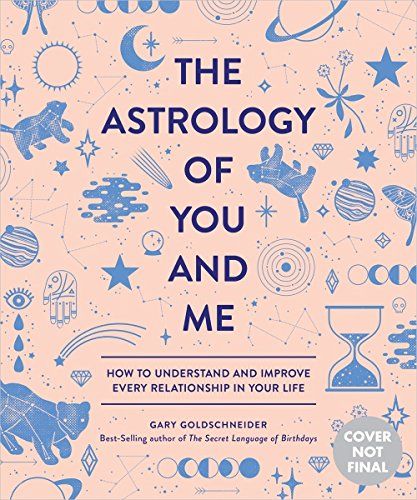 Give your BFF the gift of an even better friendship with this book all about using astrology to navigate relationships. It teaches readers how to better deal with family members, friends, and romantic interests—all based on their sign's personality traits and potential compatibility.
25. Zodiac Constellation Sneakers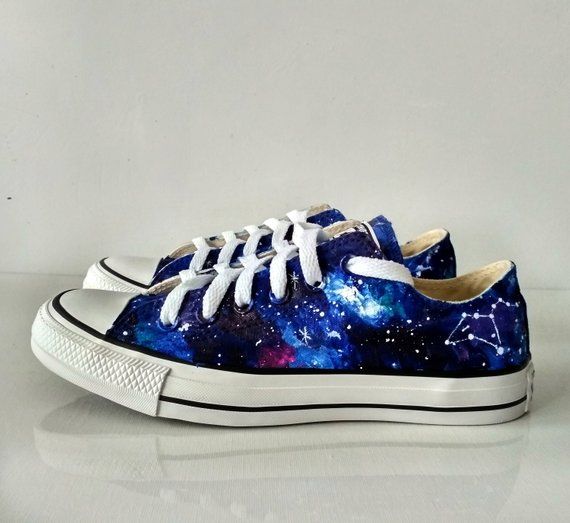 Theodore Roosevelt once said, "Keep your eyes on the stars and your feet on the ground." That's pretty good advice from a former prez, so why not share it with your friend in the form of coo, custom kicks?
26. Custom Zodiac Moon Sign / Sun Sign Ring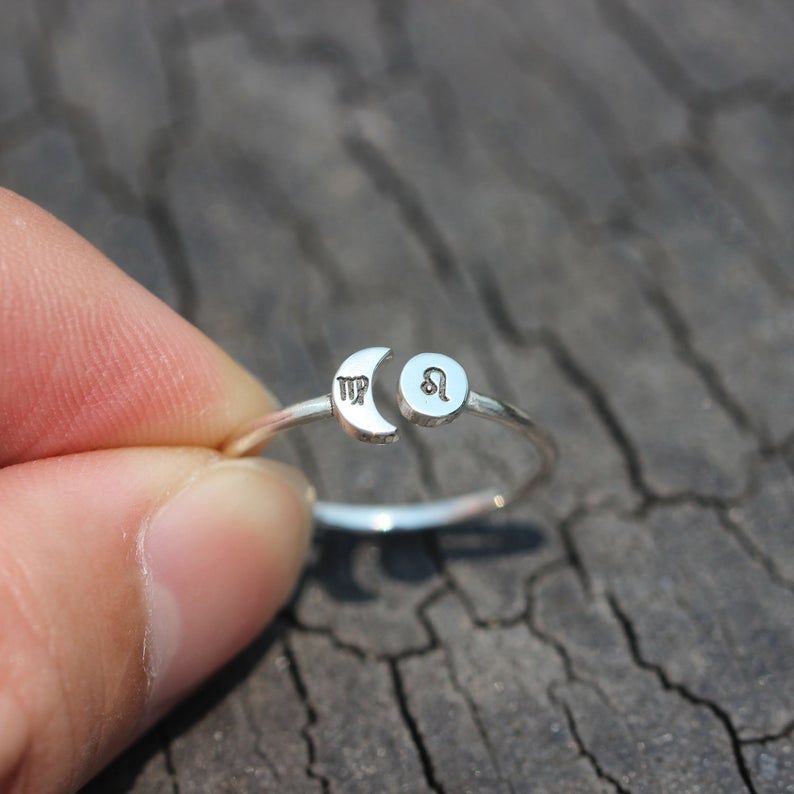 FYI: Your friend's Moon sign is just as important as their Sun sign. (It basically reflects their personality when they're alone or deeply comfortable.) Customize this dainty silver ring to show how both their signs come together and create the awesome person you love so much.
27. Astrology Phone Case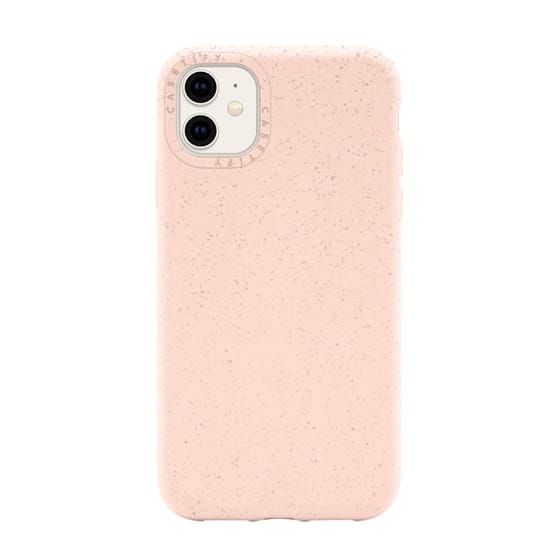 Friends don't let friends keep their phones unprotected, right? Whatever their sign and style, you can customize this case to match by choosing between six different colors. There's even an option to add your bud's name at the bottom.
28. Constellation Yoga Mat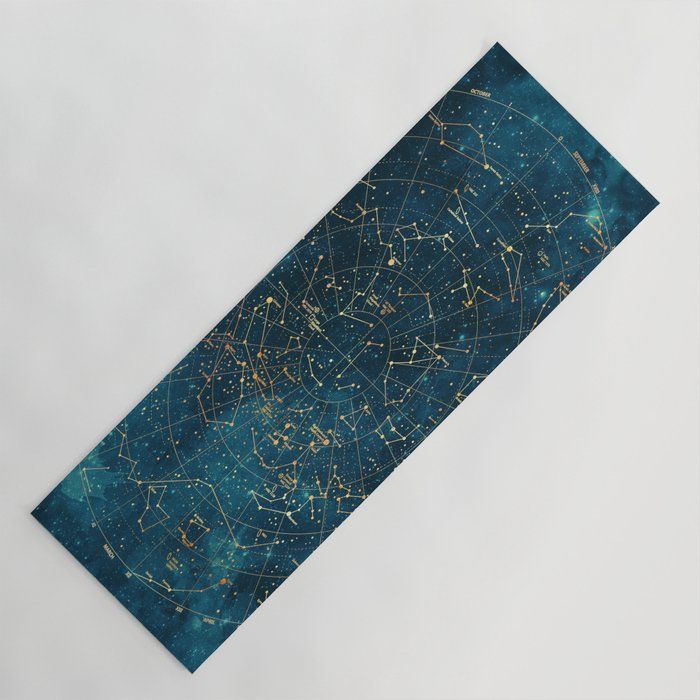 You don't have to be an astrology buff to love this constellation yoga mat, but it sure doesn't hurt. Get this for a friend who has a love of all things space and will know the perfect way to incorporate it into their workout routine.
29. Zodiac Sign Earrings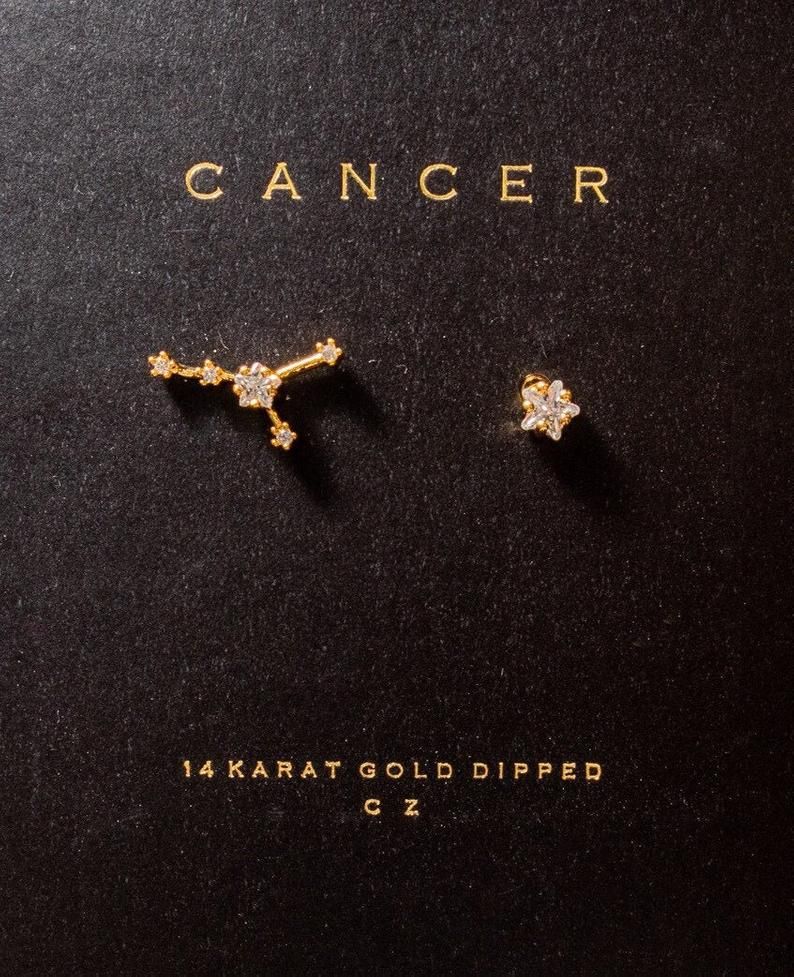 If your friend can't get enough of constellation jewelry (I mean, who can?), they won't be able to wear anything but these dainty little studs customized to their zodiac sign. You can mix and match signs to add a twist to regular matchy-matchy earrings.
30. Zodiac Trinket Box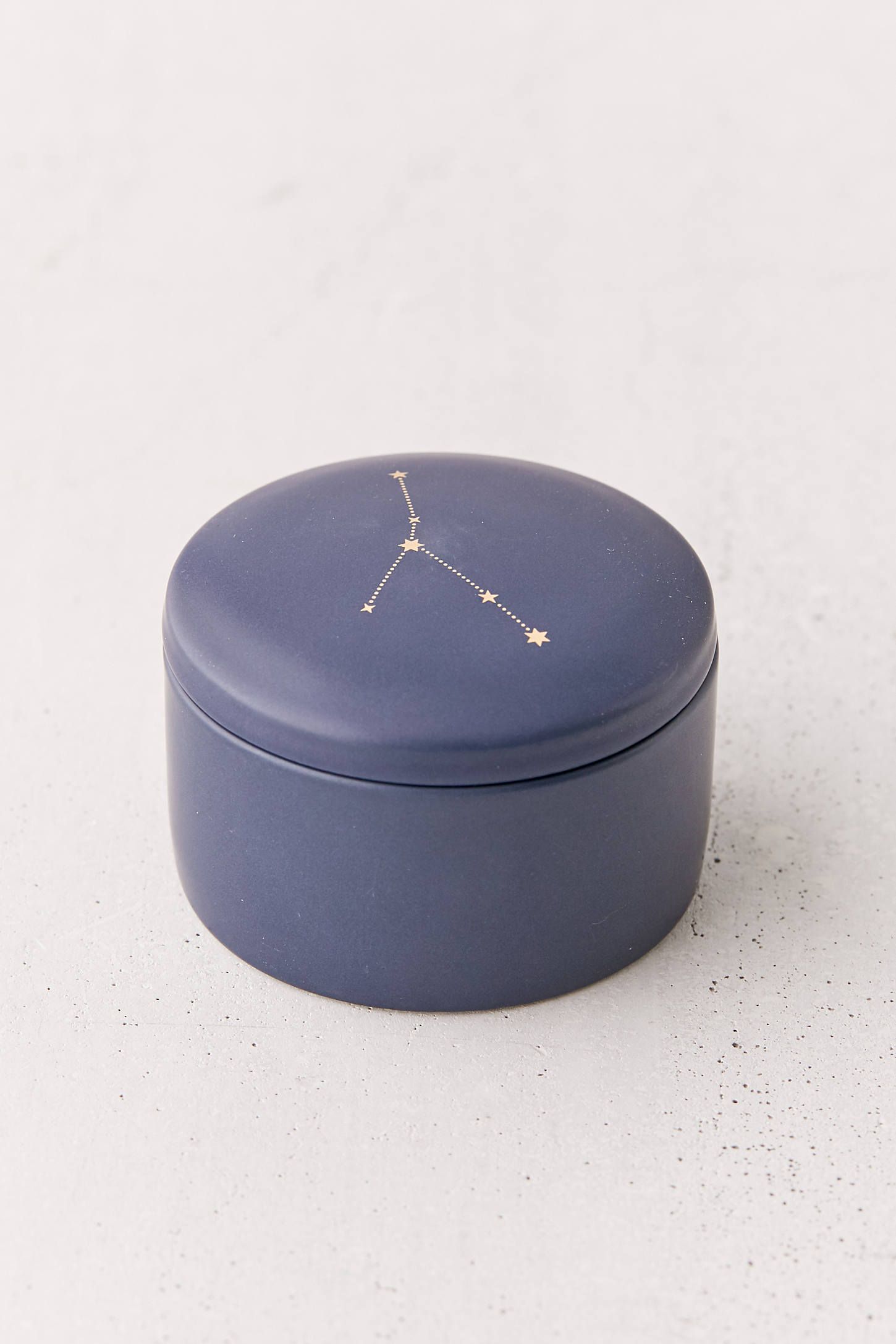 At the end of the day, everyone needs a little box to store all their new astrology-based jewelry. Remind your bestie how special they are on a daily basis with a gorgeous keepsake customized to their sign. Plus, each one has a surprise at the bottom—a few positive descriptive words spelling out their best qualities.
Source: Read Full Article