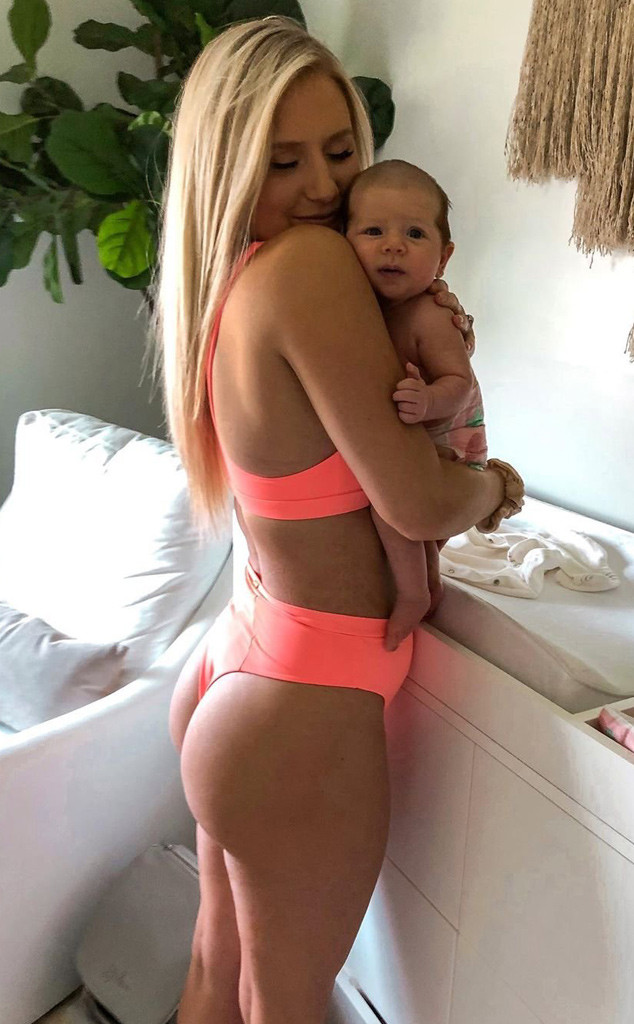 Instagram
Arie Luyendyk Jr. is in awe of his final rose.
Close to two months after becoming a dad, The Bachelor star took to Instagram and documented a family pool day at his Arizona home. At the same time, the former reality star couldn't help but have some fun and compliment Lauren Luyendyk's swimsuit.
"I love those cheeks," he shared on Instagram as his wife held their daughter Alessi Ren Luyendyk. "Proud of you @laurenluyendyk, hottest momma around #8weeks."
"Omg baby," Lauren replied back to her husband before Arie responded with a simple "Sorrrryyyyy." LOL!
Life in Phoenix is pretty darn sweet for this Bachelor Nation couple who are enjoying their first summer as parents.
Whether enjoying dinners at P.F. Changs or morning hikes on Fat Man's Loop Trail, the pair continues to document their parenthood journey on social media.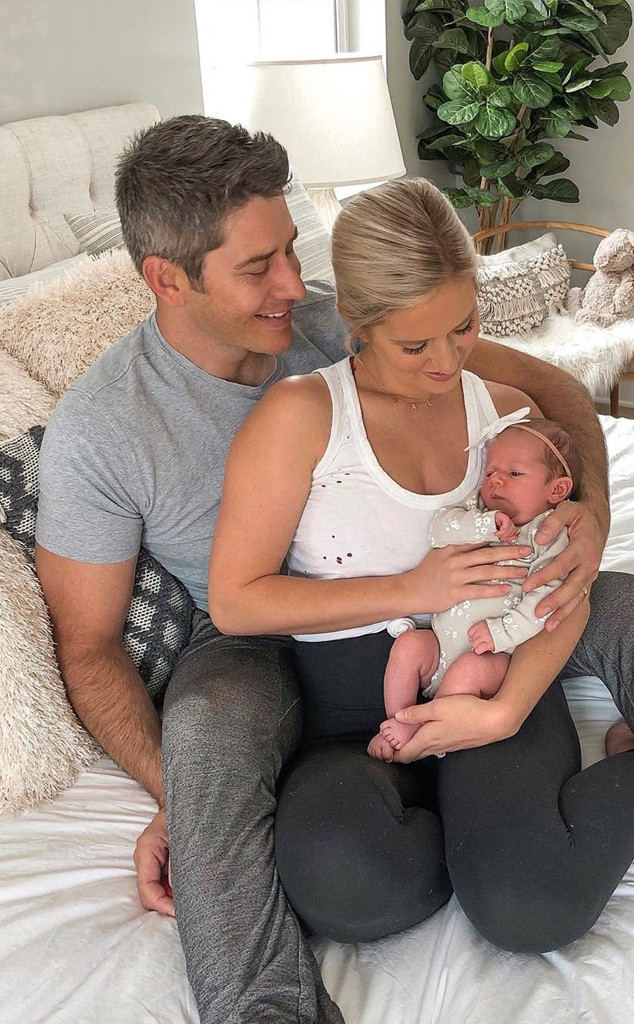 Instagram
And spoiler alert: Things don't appear to be dramatic by any means.
"Lauren has been an incredible Mom and I'm so proud of her," Arie shared in a recent post.
His wife added, "Six weeks of parenting our lil munchkin together and I'd say we're doing a hell of a job! Also, ur hot. Wyd l8r? xo."
In a recent Q&A, Arie also offered up some advice to new dads across the country who may have a newborn in the house. For starters, always make sure your wife is being cared for too.
"Be patient and understanding," he wrote. "Most importantly be there as much as possible (physically and emotionally) to support her. It will be hard, it will challenge your relationship. It will also be the best thing you'll have ever done together."
Source: Read Full Article