"I think Madonna wanted to kiss all of us," the "Try" singer said of the Queen of Pop.
Madonna's 2003 MTV Video Music Awards performance — in which she locked lips with Britney Spears and Christina Aguilera — went down in history as one of the most shocking TV moments of all time. And according to P!nk, more female stars were also approached to take the stage with the Queen of Pop, including herself.
In a new interview with 103.5 KTU's "Carolina With Greg T In The Morning Show," the singer revealed she and Gwen Stefani were asked to be a part of Madonna's "Like a Virgin" performance at the 2003 VMAs.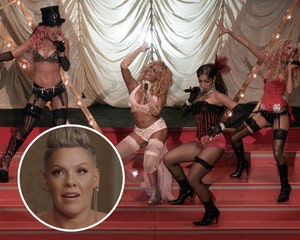 P!nk Denies 'Shading' Christina Aguilera with Lady Marmalade Comments
Radio host Carolina noted how Jennifer Lopez recently shared that she had been tapped to be in the show, before asking P!nk about the "rumor" that she, too, had been approached.
"I think we all were," P!nk, 43, confirmed, before jokingly adding, "I think Madonna wanted to kiss all of us."
"Gwen Stefani was also invited, I remember," she later revealed. "There was a bunch of us. It was gonna be a party. … It was going to be a really weird party too."
However, the "Never Gonna Not Dance Again" singer doesn't seem to have any regrets about turning down the performance as she said she was "in Costa Rica at the time," where she was "having all kinds of fun" with her then-boyfriend and now-husband, Carey Hart.
This comes a little over a month after J.Lo confirmed reports that she was initially supposed to be a part of Madonna's performance.
Unable to render YouTube Video.
In an interview with E! News, Lopez said, "Yes, that is actually true," as her "Shotgun Wedding" co-star John Duhamel expressed shock at her reveal.
"I was filming a movie in Canada, and we had met — me, her and Britney — to do it at her home," she continued. "And then, I just couldn't get off the film, and so, we couldn't do it. They got Christina Aguilera, I think, to do it and I didn't wind up doing it."
"Yeah, we had talked about it," she added. "I love Madonna. I'm a huge fan. I always have been."
Meanwhile, speaking of J.Lo, P!nk also recalled one of her favorite memories of Lopez during her appearance on "Carolina With Greg T In The Morning Show."
"So I was at Ellen [DeGeneres'] 60th birthday party, and J.Lo was there, and she was in this Balmain [dress]," she said. "And I went up to her, and I just started petting her, and I — without even thinking about it — I was like, 'Wow, you look amazing!' And she looked at me with the biggest smile, and she goes, 'I know!'"
"I was like, 'You're a goddess!" She is so beautiful."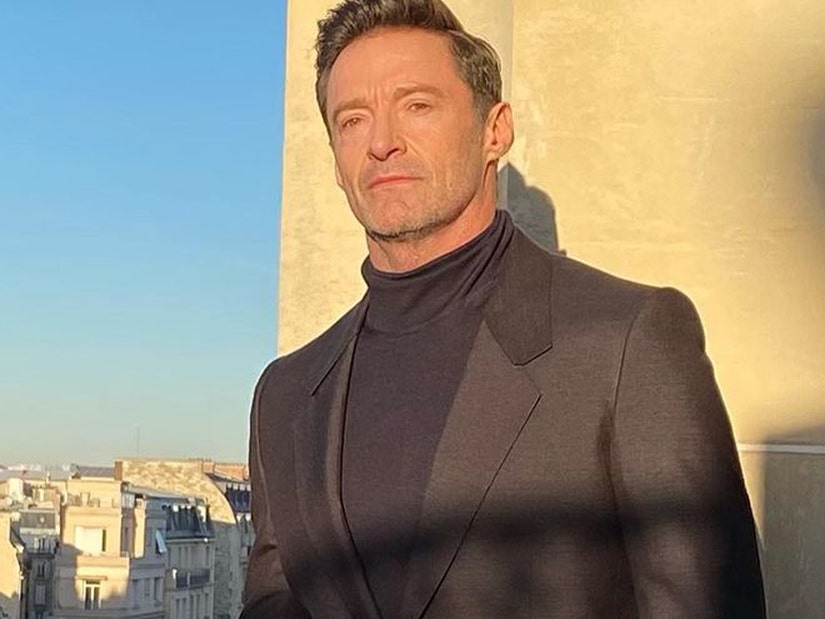 Source: Read Full Article