Princess Diana has a surprising connection to the Bridgerton family featured on the Netflix series of the same name. While many fans may suspect the link has to do with the story of young socialite Daphne (Phoebe Dynevor) falling for and marrying the Duke of Hastings (Regé-Jean Page), Diana's link to the fictional family goes way deeper. The Bridgerton abode is based on the late princess' ancestral home, Althorp House.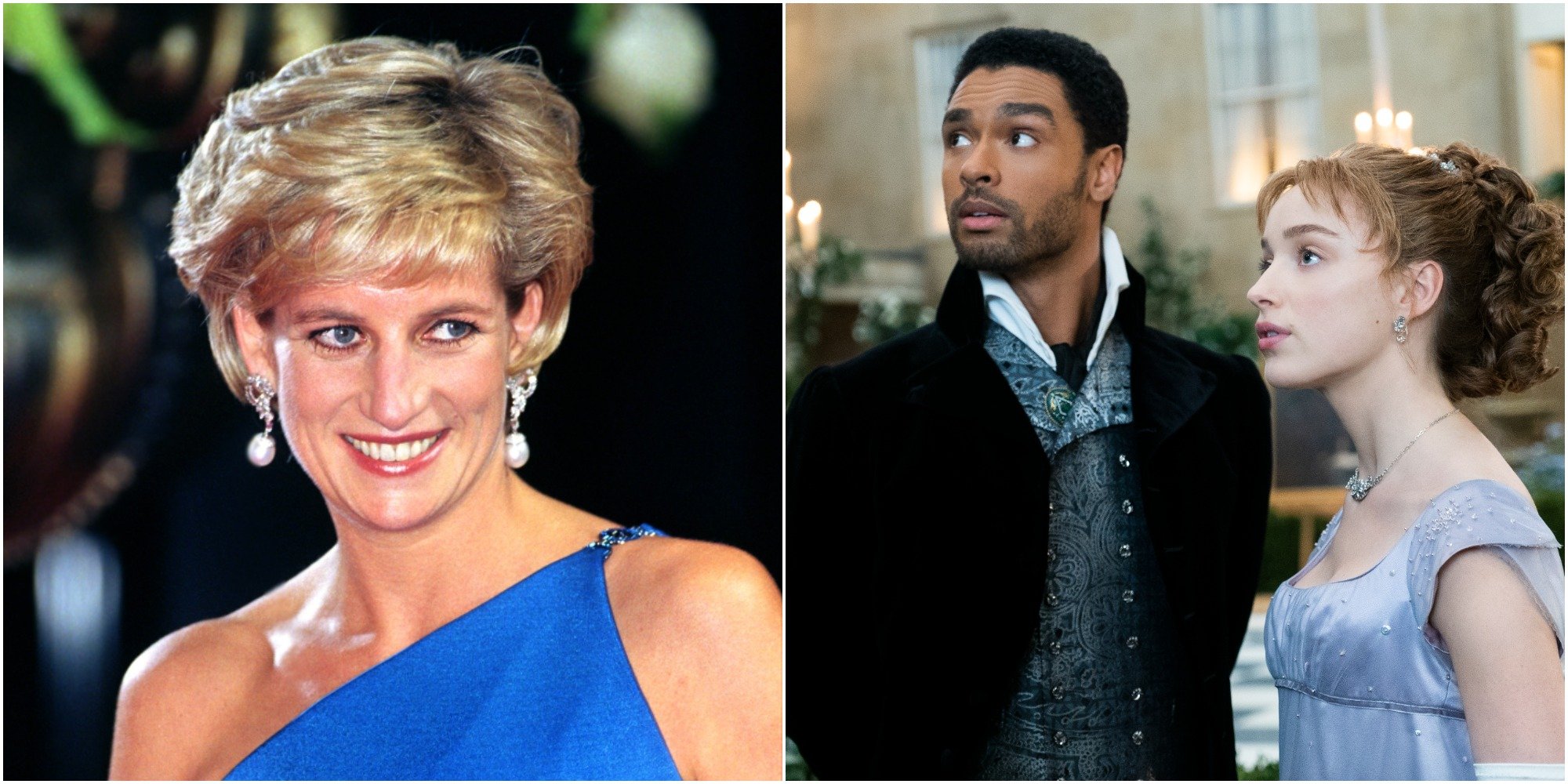 Princess Diana first met Prince Charles at Althorp House
Diana was just 16-years-old when she first met Prince Charles. However, they were not romantically involved. At the time of their first meeting, Charles was dating Diana's older sister Sarah. Their brief relationship reportedly ended after Sarah told reporters she would not marry the eligible prince.
Diana and Charles spoke when he attended a pheasant hunt at the ancestral Spencer family home.
The prince and Lady Diana Spencer would cross paths again when she was 19 at the home of a friend of the Duke of Edinburgh. She commented how "lonely" he looked and needed someone to "look after him" after seeing Charles in mourning at the funeral of Lord Mountbatten.
Those words piqued Charles' interest. He called Diana to Buckingham Palace for private dates to get to know her better. Charles and Diana married one year later, in July 1981.
'Bridgerton' creator reveals inspiration from Diana's childhood home
Bridgerton's creator and showrunner Chris Van Dusen, says that Bridgerton House, the home of season one heroine Daphne and her family, came after a visit to Althorp House.
Diana and her siblings moved to Althorp in 1975 after her father inherited the title of Earl of Spencer and where he lived until his death. The home has since passed to Diana's only brother, Earl Charles Spencer.
He tweeted, "The interior of Bridgerton House was inspired by my visit to Althorp when I was developing the show. Elegance. Opulence. And that #staircase."
Diana's brother Charles retweeted Van Dusen's comment and added his remarks.
"Just seen this, below. Such a compliment to those of my family who went before me, making Althorp House what it still is today," Charles wrote.
Althorp House is where Princess Diana is buried
The stately home includes 90 rooms and 550 acres and has been in the Spencer family for over 500 years, reported Insider.
Princess Diana is buried on an island in the center of a lake on the grounds of Althorp House.
Near her final resting place is a memorial with a silhouette of Diana and several of her quotes.
Insider reported that Diana's quote reads, "Nothing brings me more happiness than trying to help the most vulnerable people in society. It is a goal and an essential part of my life — a kind of destiny. Whoever is in distress can call on me. I will come running wherever they are."
The other quote comes from words Earl Charles Spencer said at his sister's funeral.
"We give thanks for the life of a woman I'm so proud to be able to call my sister: The unique, the complex, the extraordinary and irreplaceable Diana, whose beauty, both internal and external, will never be extinguished from our minds."
When will 'Bridgerton' return to Netflix?
At the core of the book series are eight novels, each focusing on one of the Bridgerton offspring. The second season will focus on Anthony, Daphne's older brother, searching for a Viscountess.
Showrunner Van Dusen explained what fans could expect in an interview with Variety.
"We pick up Anthony after we've seen what he's been through with his mistress. He's thinking, 'Was that love?' Some would call it that; others would not. We're exploring those concepts of duty and honor once again," Van Dusen said.
Bridgerton returns to Netflix for its second season in 2022.
Source: Read Full Article