What's the deal with … "Seinfeld" turning 30 today?
Well, Jerry and the gang went on to have one of the greatest runs in TV history and future generations are just now discovering the glorious show about nothing.
But there are countless cameos from Emmy and Oscar-nominated actors and actresses you probably forgot all about.
Why don't you just tell me the names of the cameos you'd like to see?
OK, OK, relax, here are nine of the best cameos in "Seinfeld" history.
1 – Bryan Cranston
We had to start with the future "Breaking Bad" icon.
Cranston played Tim Whatley, Jerry's dentist and one of Elaine's exes.
Cranston appeared in more than a handful of episodes, including the famed one with Jon Voight and the pencil (yeah, that one) and the regifting episode titled, "The Label Maker."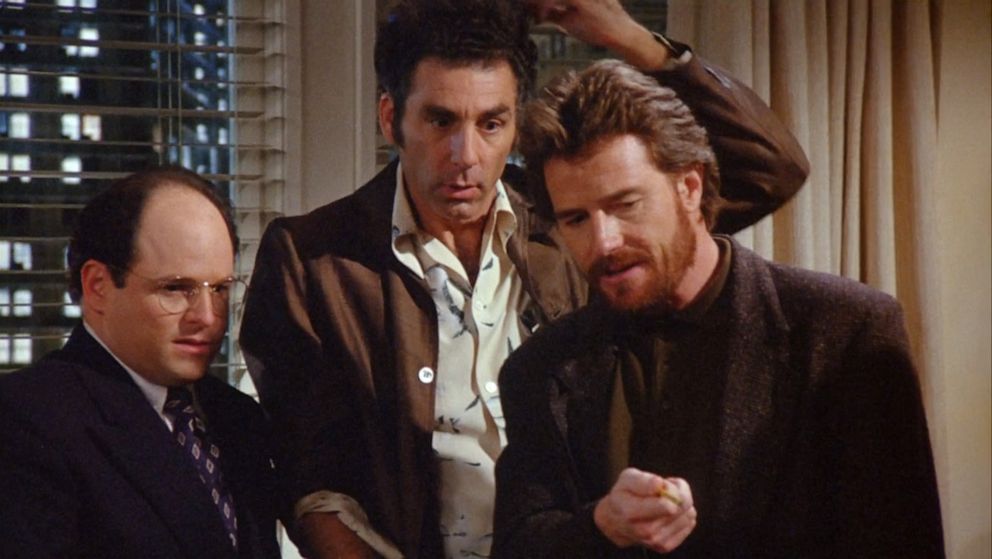 2 – Brad Garrett
The actor played Tony Abado, a mechanic, who fell in love with Jerry's car.
Tony is a perfectionist and if you know Jerry, he wasn't exactly good to his Saab.
Because of this, Tony stole Jerry's car and it was never seen again.
3 – Courteney Cox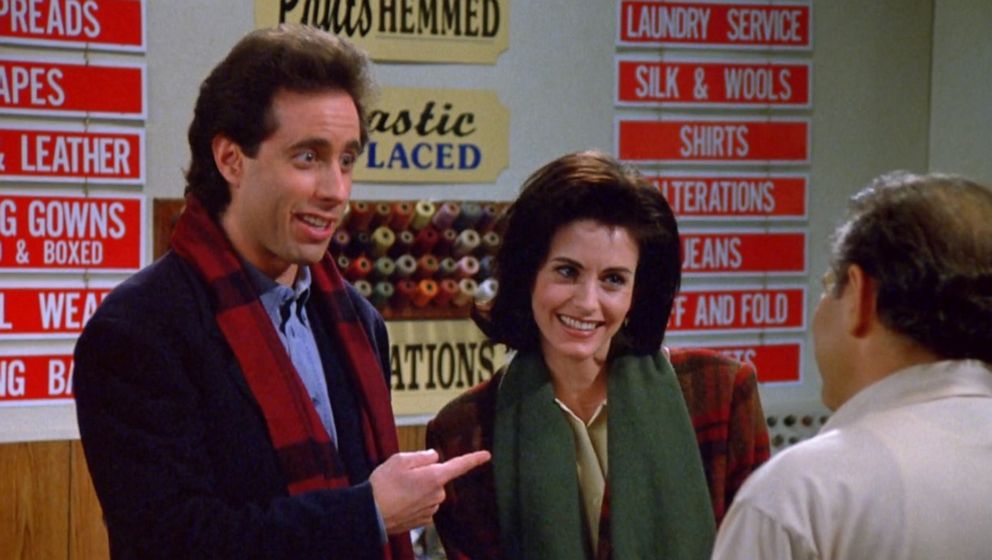 Before she starred in the smash hit "Friends," Cox was featured as Meryl, someone he actually called his wife (though we know that's a lie) so he could give her his dry cleaning discount.
They split after Jerry dry clean cheats on her, letting another women get that sweet discount.
4 – Mariska Hargitay
Who could forget the "bald convention" line of the century.
When Jerry and George are casting the pilot for their idea on a show about nothing, the future "Law & Order" star auditions for the part of Elaine.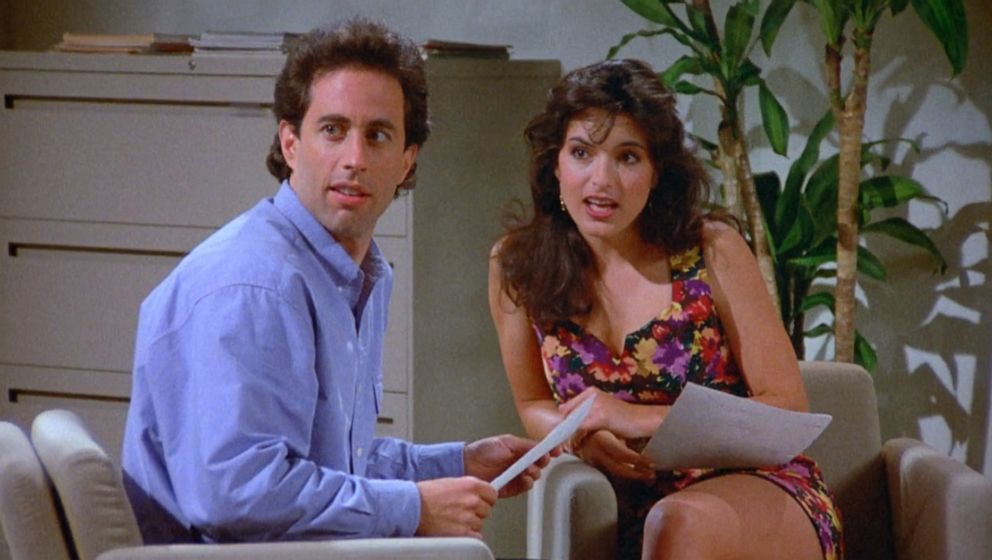 Though Jerry was into the star, Melissa ruined her chances when she made fun of men that are lacking in the hair department to George's chagrin.
5- Debra Messing
The "Will & Grace" star played Beth Luckner, a friend of Elaine's Jerry tries to get involved with when she separates from her husband.
George was actually the one who caused the separation after he says she can do better than her husband.
But the couple reunites and Jerry is left alone again.
6 – Jon Favreau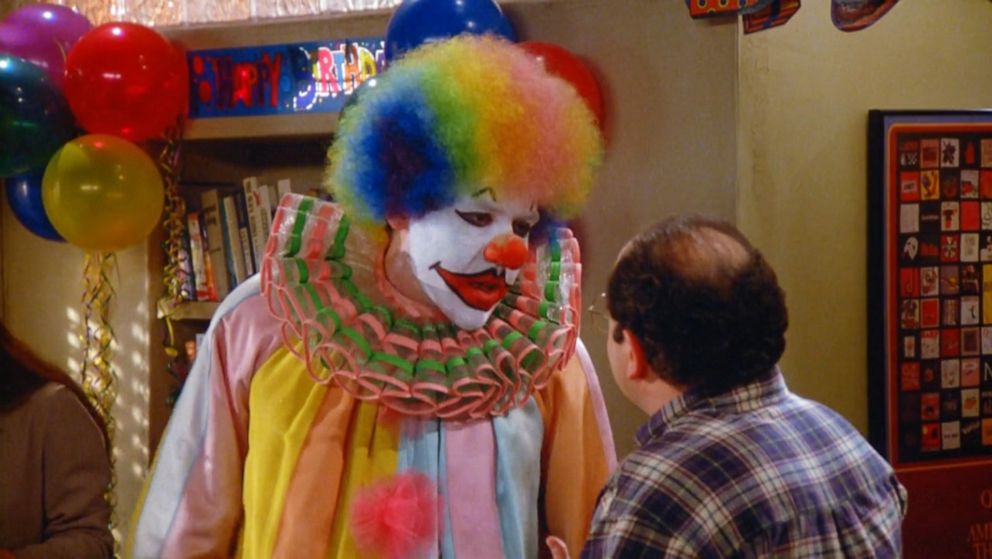 Wow, who remembers the "Avengers" star as Eric the clown?
George and Eric get into a fight when Eric tells him he doesn't know who Bozo is. George can't believe it.
When a fire breaks out later on, it's George who runs like crazy, pushing kids, while Eric saves the day.
7 – Teri Hatcher
Sidra appeared pretty early on and was a love interest of Jerry's.
But he had questions about her and had Elaine investigate.
She found out and it was Jerry's loss.
8 – Lauren Graham
Graham played Valerie, who had a pretty over zealous step-mom with a speed dial obsession.
The stepmom hides Jerry's number in the emergency contacts and when Valerie needs to call for help, she calls Jerry instead.
That doesn't go so well and she dumps the snarky comedian.
9 – Kristin Davis
The "Sex & the City" star played Jerry's love interest Jenna.
Her moment came when Jerry dropped her toothbrush into the toilet and she picked it right up and used it.
Gross, he had good reason for dumping her.
Source: Read Full Article