Whether you're cleaning your room, stuck on an unusually long commute, or just generally bored as hell, there's really no scenario that popping in your headphones and listening to a podcast can't save. And in 2019, it feels like everyone has a podcast so the options are endless. Here are 35 of the best podcasts of the year that are pretty much guaranteed to entertain and are worth your time, because it's precious and you deserve to listen to the best of the best.
1. Bad Batch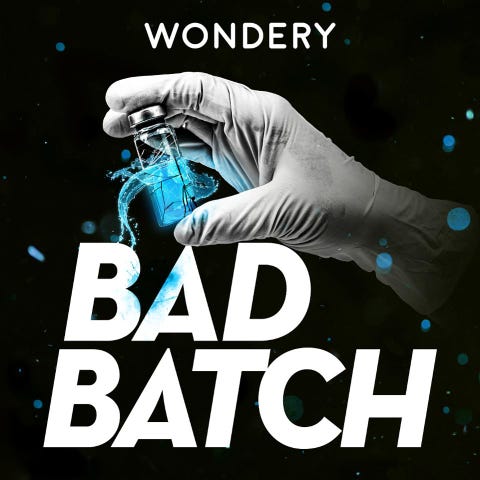 From the geniuses behind Dr. Death and Dirty John, Bad Batch is an investigative podcast that details a stem cell company that is responsible for leaving patients in critical condition after promising a "miracle cure."
Listen Here
2. Horoscope Today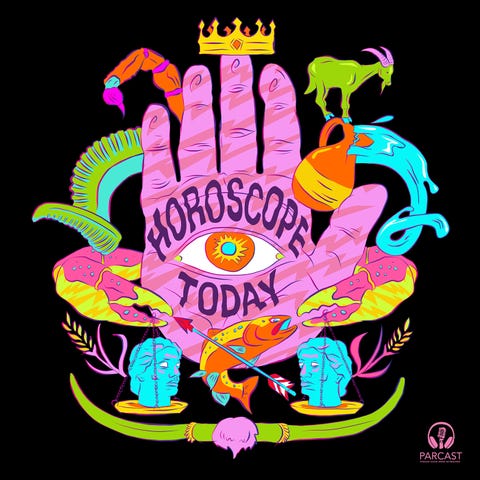 No offense to all the weekly podcasts out there…but for anyone who binges episodes like they're 30 seconds long, a daily release is the way to go. Horoscope Today kicks off your day with a little cosmic heads-up for what's to come in the next 24 hours. Plus, they're divided into the 12 zodiac signs.
Listen Here
3. No Limits With Rebecca Jarvis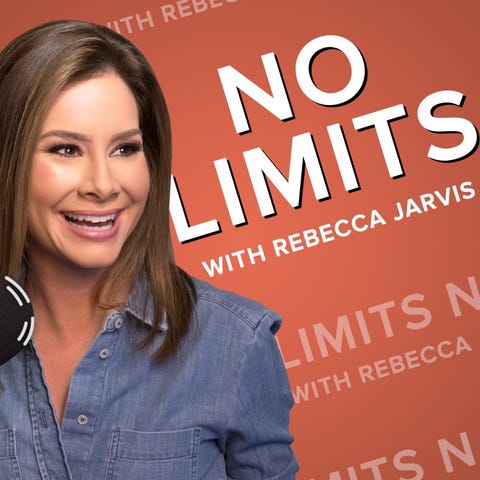 Looking for a podcast that will make you want to go conquer the world? Check out No Limits With Rebecca Jarvis, the ABC News journalist. She has conversations with super-successful women (think Ann Curry, Nicole Richie, Tory Burch, and all your favorite HBICs). They spill all about their careers and share the best (and worst!) advice they've gotten.
Listen Here
4. Murderville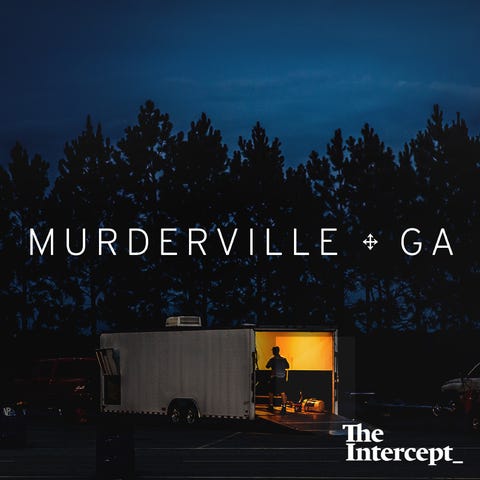 Listen Here
With investigative journalists Liliana Segura and Jordan Smith leading the way, this podcast examines the murder of Taco Bell night manager Donna Brown, whose death in Adel, Georgia, led to the arrest and imprisonment of Devonia Inman. The twist? More murders in the town of Adel (population: a little more than 5,000) have happened with Inman behind bars. Murderville has technically been out since November 2018 on Stitcher Premium but was only recently made available to the masses (i.e., on Apple Podcasts and the like).
5. Monster: The Zodiac Killer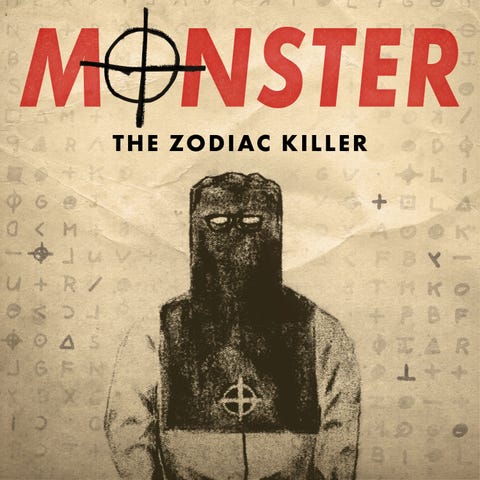 Listen Here
The brains behind 2018's Atlanta Monster, which examined the Atlanta Child Murders, heads back in time to break down the still unsolved identity of the Zodiac Killer, the serial killer who terrorized Northern California in the late '60s to early '70s. (Movie fans might recall that David Fincher adapted the real-life manhunt in a film starring Jake Gyllenhaal and Mark Ruffalo in 2007.) Payne Lindsey is back as executive producer, while Matt Frederick (Stuff They Don't Want You to Know) serves as host.
6. F**ks Given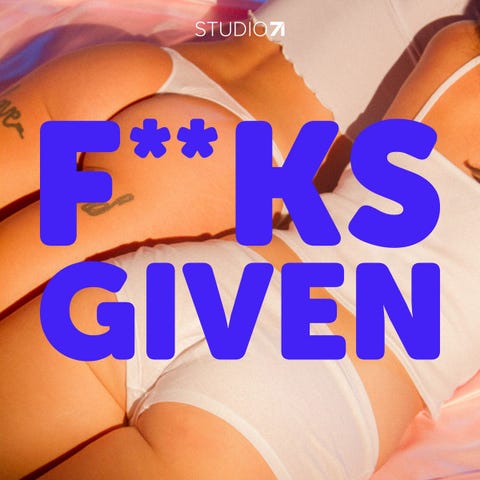 Listen Here
Florence and Reed, the ladies of the sex-positive YouTube series Come Curious, expanded their talents and voices to the podcast world in late 2018 with the launch of F**ks Given, which serves as a nice companion to their honest, often hilarious videos. Whether it's comfy cowgirling to boning in the great outdoors, these gals have got you covered. Nothing's too messy or embarrassing to discuss, okay?
7. Broken Harts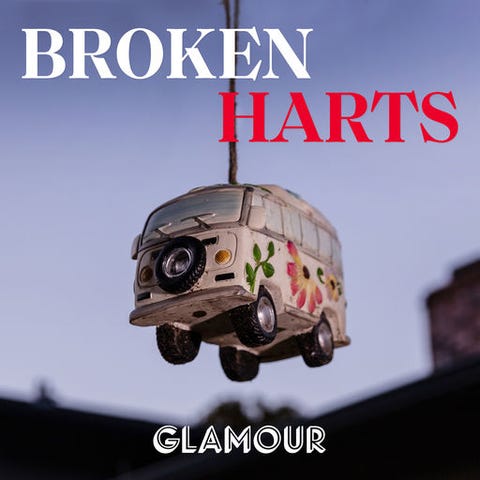 Listen Here
One of the most heartbreaking news stories of 2018 involved what appeared to be a loving family of eight: two white women and their six adopted black children. The Harts made headlines in March 2018 when Jennifer Hart drunkenly drove her family off a cliff in California, killing everyone inside. Broken Harts, courtesy of Glamour and HowStuffWorks, investigates whether the tragedy could have been prevented, features more than 30 new interviews, and traces the couple's journey to adoption.
Until January 2019, two of the six kids were unaccounted for. Per TIME, a DNA test with 16-year-old Hannah Hart's biological mother confirmed the teen's death. Devonte Hart, who became viral in 2014 when he was photographed hugging a white police officer during a Black Lives Matter rally in Oregon, is still missing.
8. Aria Code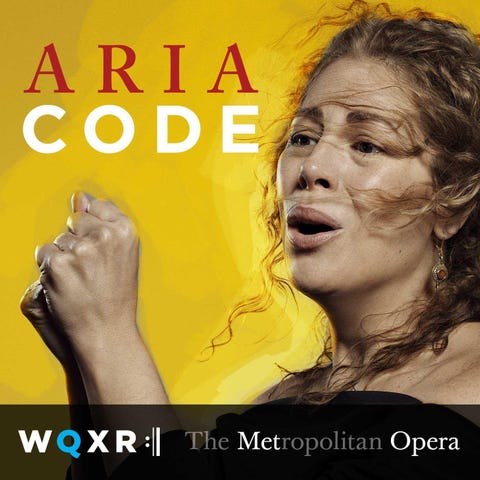 Listen Here
Opera lovers, there's finally a podcast that focuses on arguably the most important part of any lengthy production: the aria—the solo performance that takes one's breath away and lingers long after the curtains are drawn. Courtesy of New York classical music radio station WQXR and the Metropolitan Opera, Aria Code is hosted by Grammy winner Rhiannon Giddens, who fawns over one aria per episode and breaks it all down with the help of opera experts.
9. Safe for Work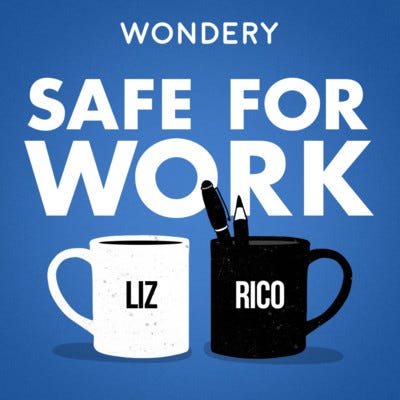 Listen Here
Since summer 2018, hosts Liz Dolan and Rico Gagliano have mixed humor with much-needed advice for how to survive work. So far, they've tackled work-life balance, burnout, and how to make an open-floor office situation tolerable. With brands like The Oprah Winfrey Network (Dolan) and the Wall Street Journal (Gagliano) in their résumés, these two know what they're talking about. Remember, it's not too late to take control of your career.
10. COLD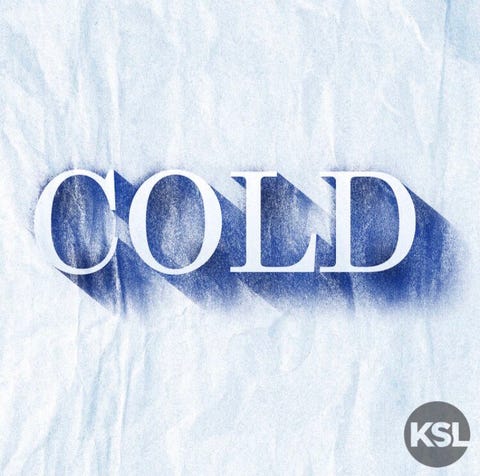 Listen Here
Be prepared to lose sleep listening to reporter Dave Cawley share his findings in the nearly decade-old cold case of the Susan Powell, a West Valley City, Utah, woman who disappeared in December 2009. Her body has never been found. Her husband, Josh Powell, was an early suspect but was never arrested.
11. Gay Future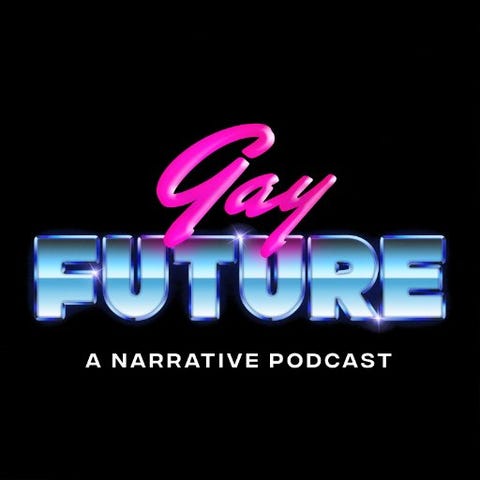 Listen Here
Gay Future takes listeners to the year 2062, when a Gay Agenda has fully taken over the country. Making this all possible are things like President Clay Aiken and a Gay Academy, where the youth is sorted into top or bottom houses. What's described as "a conservative's worst nightmare" is met with a teenage boy with a big secret: He's straight! The fictional podcast is an adaptation of a newly discovered YA novel "written" by none other than Mike Pence in 2002, so yes, you're going to have a lot of fun with this.
12. Dreamfinders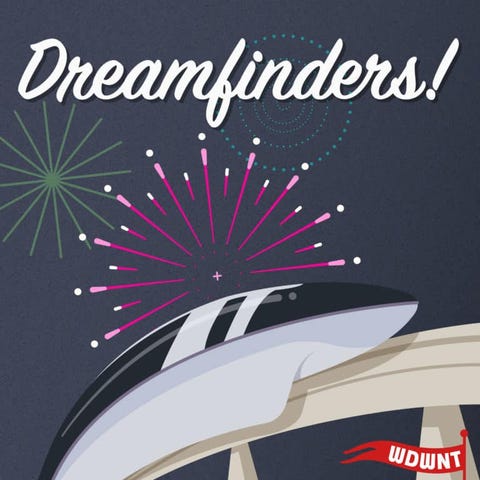 Listen Here
If you love all things Disney, including its ever-expanding theme parks, you'll love this new podcast hosted by Nathan Hartman, who brings in experts (think actors, composers, dancers) every week to discuss creativity, nostalgia, and, yes, rides.
13. Pratt Cast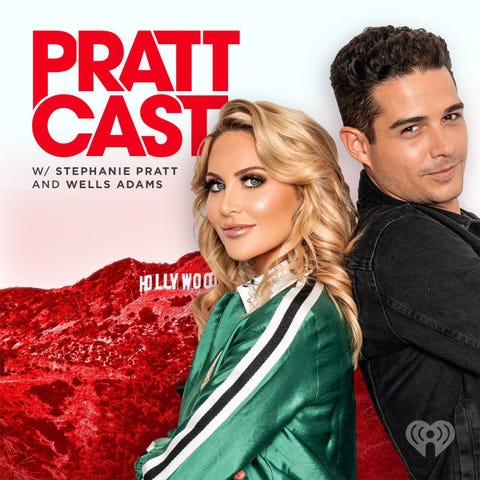 Listen Here
For anyone who can't wait until The Hills returns, Stephanie Pratt has paired up with Bachelorette and Bachelor in Paradise alum Wells Adams to bring you Pratt Cast. (Recall: Wells' profession on The Bachelorette was radio DJ, so this makes sense.) The podcast offers behind-the-scenes access to The Hills reboot, fun guests, and stories, and they aren't afraid to Spill. That. Tea. In a recent episode, Stephanie went in on Spencer and Heidi, so if you live for that kind of drama, tune in.
14. Over My Dead Body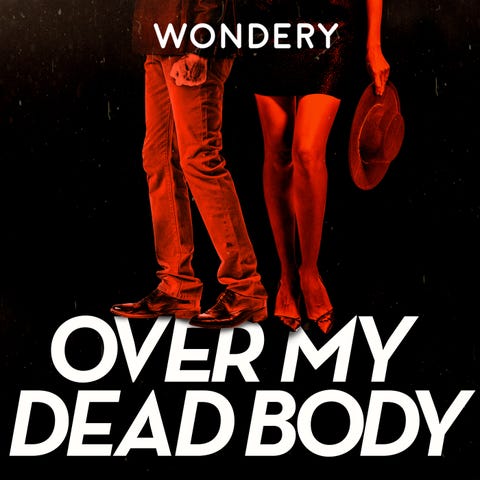 Listen Here
The network behind viral podcasts Dirty John and Dr. Death is back with another true-crime series, and it's just as wild. In season 1, host Matthew Shaer dives deep into the case of Dan Markel and Wendi Adelson, two successful young lawyers who seemed to have it all. But perfect couples are never really perfect. A bitter divorce ends in murder, and someone's got to pay—but it's not who you'd expect.
15. The Dropout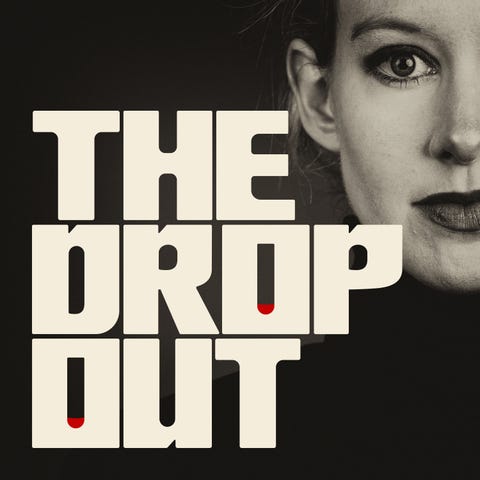 Listen Here
If you're totally obsessed with the whole Elizabeth Holmes/Theranos story, this podcast is a must. The Dropout is the product of a three-year investigation by ABC News, and it includes exclusive interviews with former employees, investigators, and patients. The six-part series follows her story from beginning to fraudulent end, including the never-before-aired deposition testimony of Elizabeth herself. No matter how much you know (or don't) about the case, you'll be hooked.
16. Dare I Say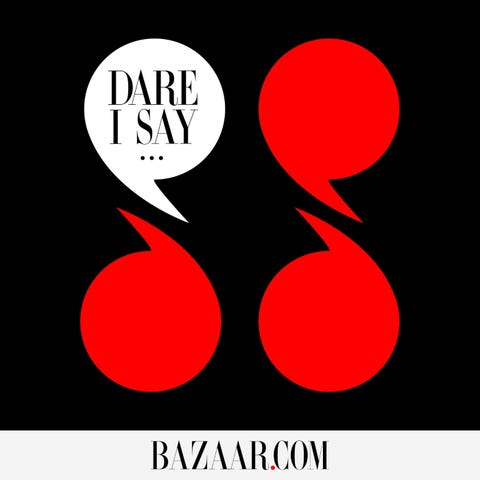 Listen Here
Ever wish you could listen in on a conversation between two celebrity BFFs? Well, thanks to Harper's Bazaar, you can! In its new series, Dare I Say, you get to hear unfiltered discussions between two badass women every week. The topics range from sexuality to body positivity to activism, and guests have included Laverne Cox, Rosario Dawson, Jane Fonda, and more. Oh, and it's hosted by Olivia Wilde. NBD.
17. Becoming Wise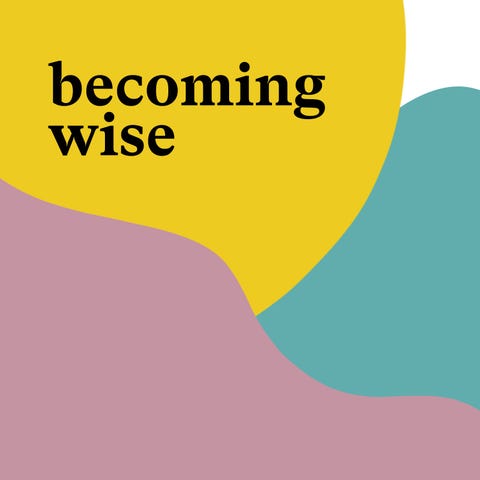 Listen Here
Becoming Wise's tagline is that it "offers depth and discovery in the time it takes to make a cup of tea," and honestly, that's not an exaggeration. The podcast covers the big ideas of human existence in digestible, five-minute conversations. The topics are lofty and philosophical, but the episodes are so short your brain won't have time to start drifting off.
18. The Shrink Next Door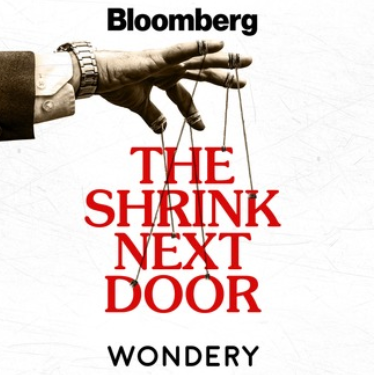 Listen Here
Okay, so we've all had that super-weird neighbor at some point. However, The Shrink Next Door takes it to the next level when former New York Times journalist Joe Nocera gets invited to his neighbor's house in the Hamptons by Marty, a man he assumes is his wealthy neighbor's groundskeeper. Cue a star-studded party, hosted by wealthy New York therapist Ike. Things take a turn for the weird when Joe discovers that (minor spoiler alert) Marty actually owns the house and was a former patient of Ike's. This six-part series delves into the pair's bizarre three-decade relationship and the manipulation tactics the therapist may have even used on others.
19. The Last Days of August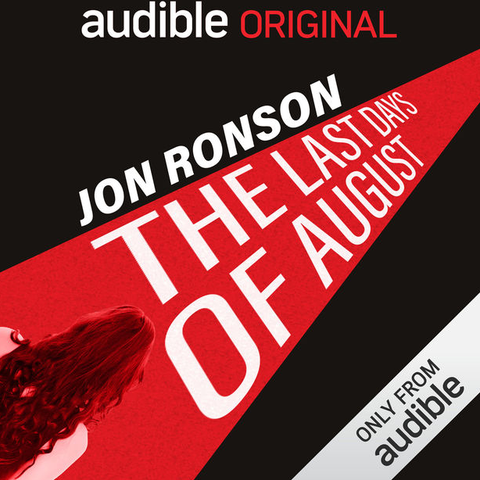 Listen Here
You might remember the tragic news story of the suicide of porn actress August Ames in 2017, which her husband largely attributed to online bullying following an allegedly racist set of tweets. Over seven 30-minute episodes, Jon Ronson (The Psychopath Test, So You've Been Publicly Shamed) discusses the last days of August's life and the role that various people and the porn industry played. Offering insight into a job that many of us can only imagine, Ronson tackles issues of mental health with deft nuance to devastating results.
20. The Pleasure Podcast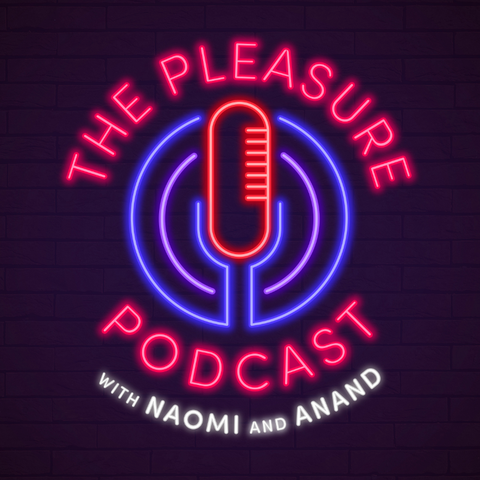 Listen Here
Hosted by writer Naomi Sheldon and doctor Anand Patel, The Pleasure Podcast is basically the sex education you wish you had. With weekly discussions on all things sex and intimacy, this podcast is sex-positive AF and we are here for it. The first episode features an interview with Laura Dodsworth, aka the photographer who took photos of a hundred vulvas. Plus, the hosts have the most soothing English accents ever.
21. Hear to Slay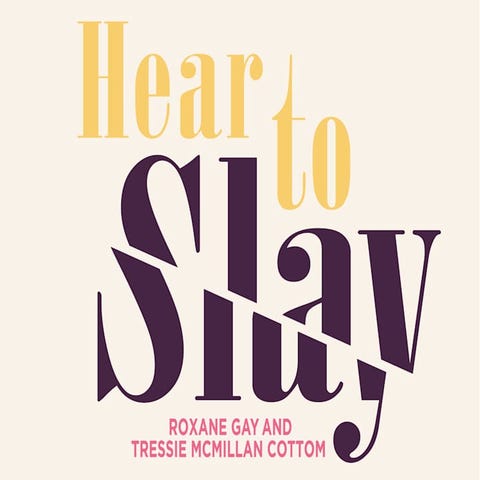 Listen Here
Described as "the black feminist podcast of your dreams," Hear to Slay is a weekly podcast hosted by writers and feminist icons Roxane Gay and Tressie McMillan Cottom. The guest lineup is nothing short of amazing, from Insecure writer Natasha Rothwell to American Horror Story's Sarah Paulson. Unfortunately, it is a Luminary Original, so you will have to pay extra to listen—but we can promise you it's well worth it.
22. Single, Swipe, Repeat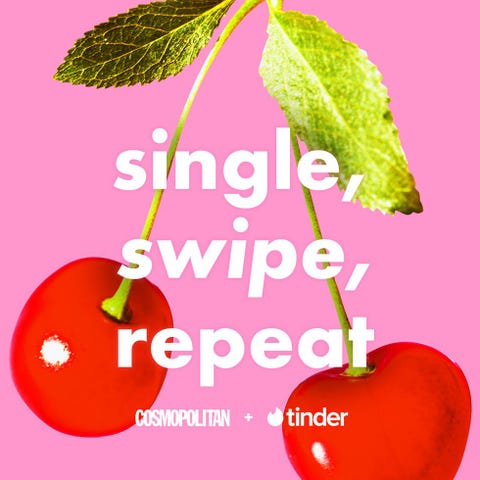 Listen Here
So we know this one is maybe a *touch* predictable—but we promise it's really good, guys. Join our sex and relationships director Faye Brennan as we hear the juiciest dating stories from across the U.S. every Tuesday. Like, who knew that Mormons have a no-sex loophole where the guy just rests his penis motionless inside a woman?!
23. Life Will Be the Death of Me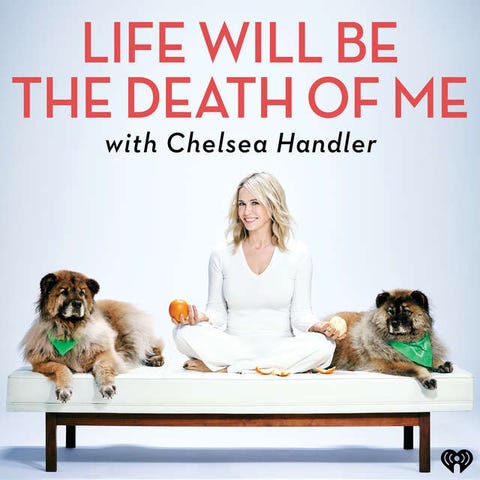 If you've been missing Chelsea Handler's show, you're in luck, because she's bringing her hilarity to a new limited podcast where she talks about her "year of growth." She interviews celebrities like Connie Britton and Jake Tapper to talk about all the things.
Listen Here
24. The Chernobyl Podcast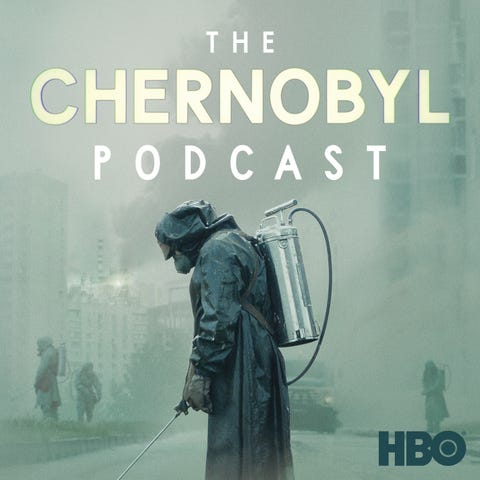 Chernobyl was one of the most impactful shows of the year, and if you've been going down Google rabbit holes to learn more about the true story behind it, this podcast will be perfect for you. It's a behind-the-scenes look at the miniseries with interviews from the stars and producer.
Listen Here
25. Foodgod: OMFG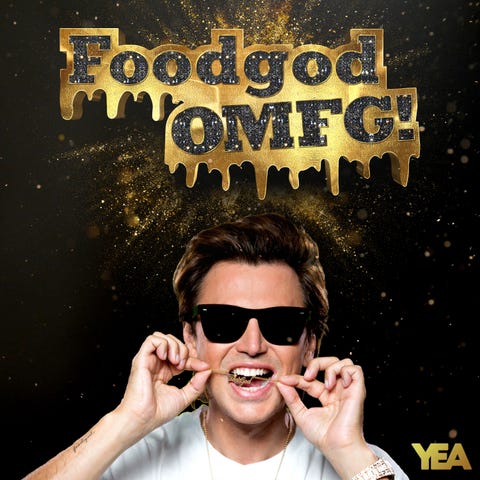 Two words: Kim Kardashian. As resident Kar-Jenner best friend, Jonathan Cheban has all the access to America's royal family. But if that's not your speed, he interviews other celebs, too, like Logan Paul.
Listen Here
26. True Crime Daily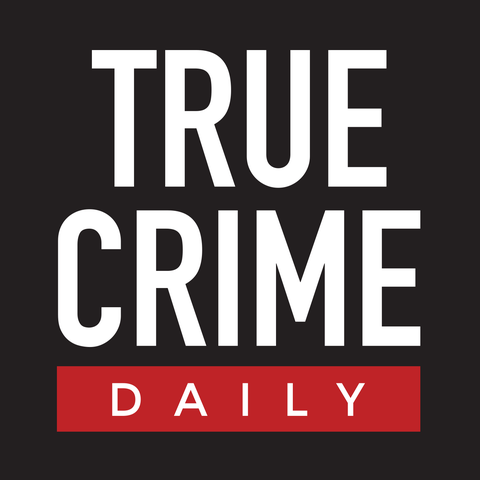 Your true-crime obsession is a little weird, sure, but this podcast will take it to another level. It gives you info on which crimes happened on which days, which sounds kind of lame, BUT it's kind of creepy to be listening to the podcast on August 27 and find out that's the day the Coed Killer, Ed Kemper, committed the first of his 10 murders. You're welcome!
Listen Here
27. Office Ladies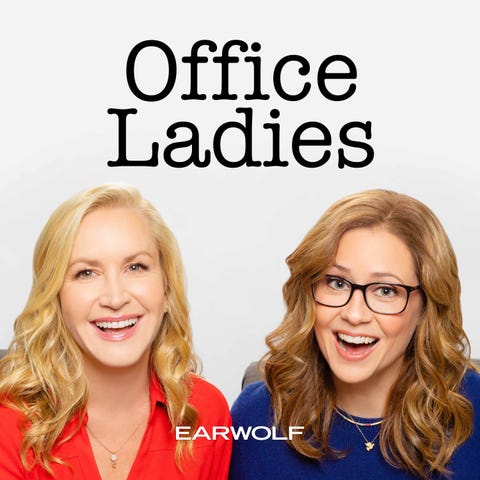 This year launched one of the most exciting podcasts ever, where Jenna Fischer and Angela Kinsey from The Office teamed up to discuss behind-the-scenes details of the episodes. As a loyal fan, I can say this podcast does not disappoint. Also, their genuine friendship is so cute and fun to listen to.
Listen Here
28. Against the Rules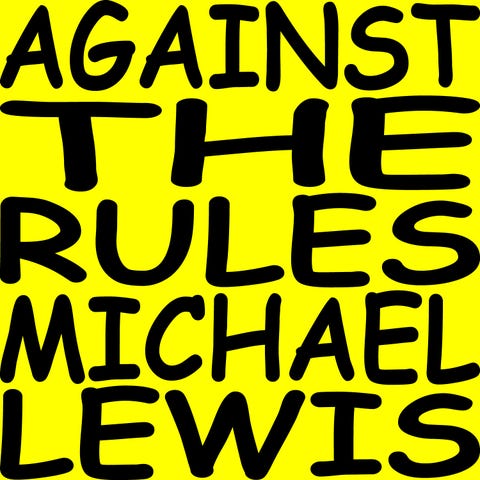 Did you know NBA refs make six digits? Brb while I change my profession, but regardless, bestselling author Michael Lewis discusses the idea of fairness through different lenses in this interesting podcast. I don't think you'll be able to look at life quite the same after listening to this one.
Listen Here
29. Slow Burn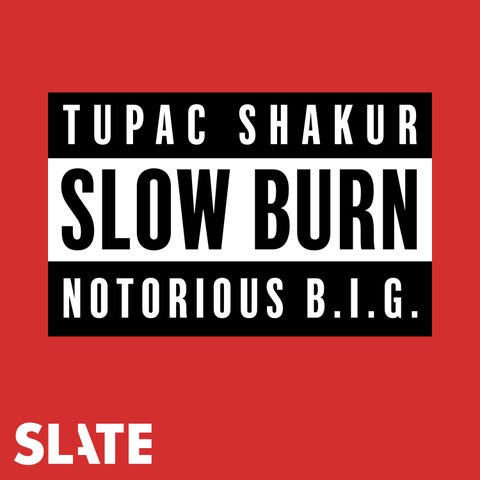 If you've ever listened to Dissect or like music history, the third season of Slow Burn takes a look at the murders of rappers Tupac Shakur and Notorious B.I.G. The podcast follows their friendship to their rivalry, discusses hip-hop and pop culture, and their deaths.
Listen Here
30. Tell them, I am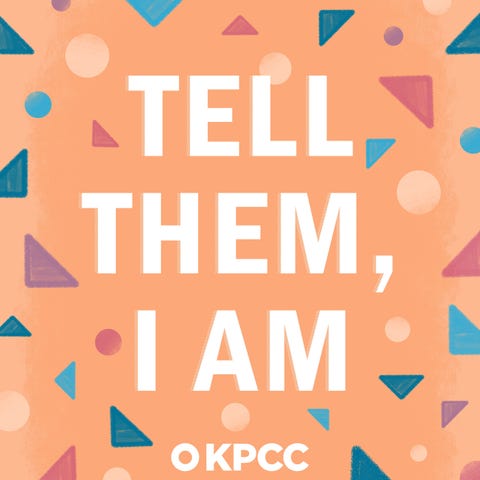 Recorded everyday during Ramadan, Tell them, I am talks about the small moments that define people. The voices are all Muslim, but they are more than that, and it's a touching and insightful podcast that talks to some familiar voices in a way like never before (ahem, Tan France).
Listen Here
31. Encyclopedia Womanica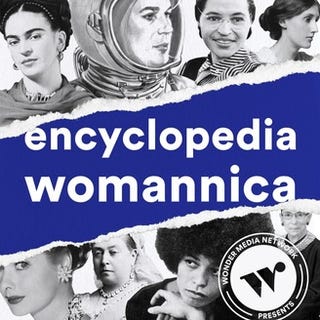 I don't know if it was just me, but I remember learning about so many men in history classes and so little women. Well, not anymore (thank God). In just five minutes a day, Encyclopedia Womanica talks about different women throughout history and the stories we should all know.
Listen Here
32. 2 Dope Queens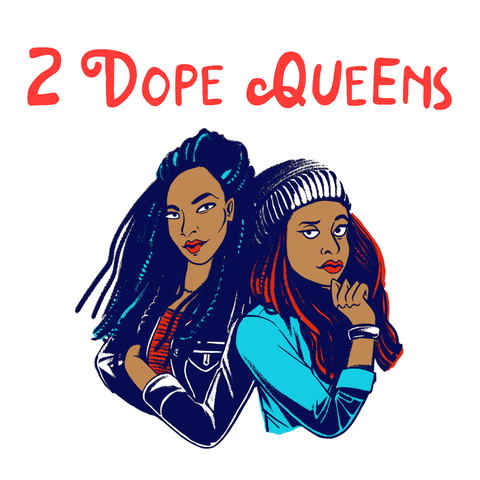 Phoebe Robinson and Jessica Williams (also the teacher in Booksmart) host a live comedy show in Brooklyn that also doubles as a podcast and it is truly amazing. They talk about living in New York, about race, about sex, about hair… about it all. If you haven't heard it yet in 2019, where have you been?
Listen Here
33. NPR Up First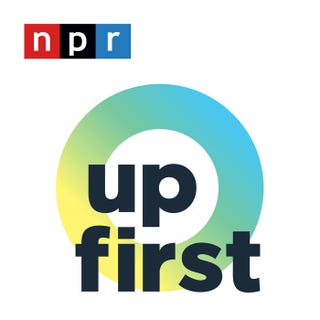 Whether you're a politics fanatic like me or not, NPR's daily podcast is under 15 minutes and talks about the news going on around the world that everyone should know.
Listen Here
34. 1619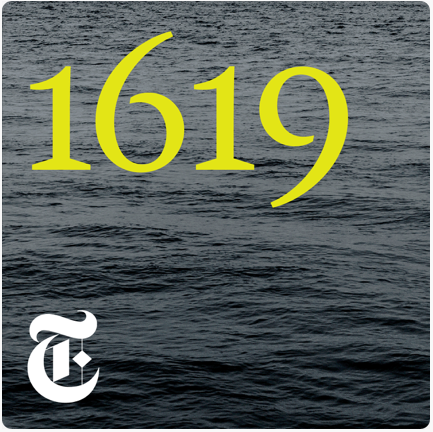 This year, the New York Times released their 1619 Project which examined the implications of slavery from 400 years ago. It's a little graphic, but the podcast series hosted by Nikole Hannah-Jones goes through the shadows of slavery and racism from the moment it began.
Listen Here
35. To Live and Die in LA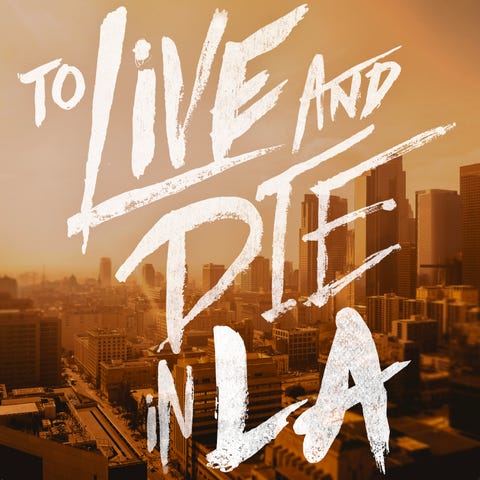 There's a reason this podcast has over 15 million listens. Hosted by Neil Strauss, the podcast follows the story of a missing 25-year-old in February 2018. What makes this true crime story so unique is that it was released so close to the actual time of the disappearance, and some episodes even happen in real time. It's a podcast that will keep you on the edge of your seat.
Listen Here
Source: Read Full Article