Love them or hate them, the Kardashians are one of the most famous families in the world. While they each have their own business endeavors that make them some money, it's their other "assets" that gain them the most attention (and money).
The Kardashians have never been shy about the hard work it takes to keep in shape. And they have been clear that they don't do it alone. The family uses a nutritionist to keep their diet in line and stay in tip-top shape. But who is the man in charge of the Kardashian's diet and what is he famous for?
How long have the Kardashians worked with a nutritionist?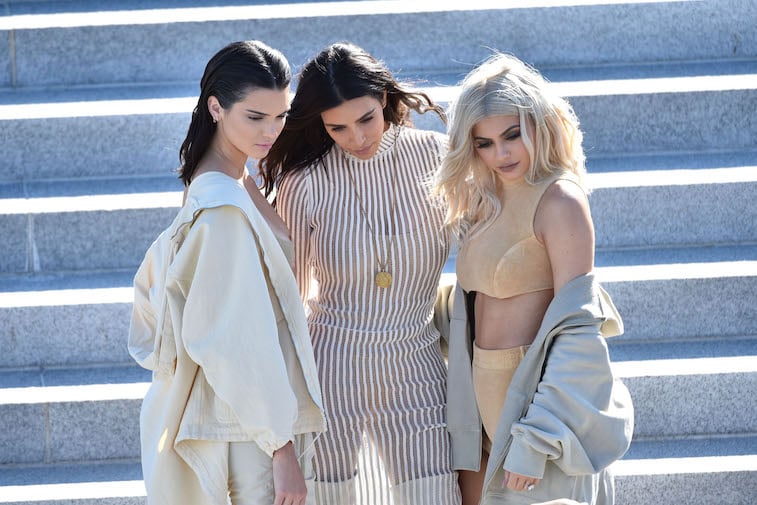 The Kardashian family has worked with nutritionist Dr. Philip Goglia for several years. In 2015, Kim raved about how much her nutritionist had taught her and how he made things simple.
She told Entertainment Tonight, "He just helps you stay on a really good plan and just trains you to eat healthier."
Most recently, it has been Khloe Kardashian getting the attention. Her dramatic weight loss had fans wondering what she was doing and how she dropped the weight so fast. It was later revealed that Khloe was working with Dr. Goglia and many fans took the challenge to eat like her.
We don't know when exactly Khloe began following Dr. Goglia's guidelines, but we do know that the Keeping Up With the Kardashians star has been working with the nutritionist since at least 2015 when he authored a chapter in her book Strong Looks Better Naked.
Who is Kardashian's nutritionist and what is he famous for?
https://www.instagram.com/p/Bx740Hvlgxa/
Besides being famous for being the nutritionist to Khloe and Kim Kardashian, Dr. Philip Goglia is the president and founder of Performance Fitness Concepts.
Performance Fitness Concepts uses metabolic typing and diet to increase muscle tone and decrease body fat. Goglia is a three-time cancer survivor and has been a certified nutritionist for the past 30 years and developed Performance Fitness Concepts in the 1980s.
Over the past several years, Dr. Goglia has been an expert guest on numerous talk shows including The Doctors, Dr. Phil, and Entertainment Tonight. His nutrition program has been featured on Average Joe Boot Camp and he is the official nutritional consultant for Gold's Gym.
In a 2015 interview, Goglia revealed just how the diet works, noting, "You look inside an individual and take a look at their lipid profile and how they manage sugars and fats and proteins, individually. What does a typical diet look like?" Goglia says that he tells his clients, no yeast, no mold, no gluten, no dairy.
Goglia has some pretty famous clients
https://www.instagram.com/p/BV9_w0HFf95/
It's not just the Kardashians that swear by Dr. Goglia's approach. Big name Hollywood celebrities have used Goglia's diet plan to get into shape for upcoming movies.
In 2012, Dr. Goglia signed on with Marvel Studios as a consultant. That means those ripped superhero bodies that Thor and Captain Marvel are rocking — you can thank Dr. Goglia for that.
One Marvel actor in particular that had a huge transformation was Chris Pratt. It was hard not to notice the 60 pounds Pratt dropped to go from pudgy Andy Dwyer in Parks and Recreation to chiseled Peter Quil in Guardians of the Galaxy.
Outside of Hollywood, Goglia works with some of the biggest names in sports. In 2017, Seattle Seahawks quarterback Russell Wilson hired the nutritionist to go from 225 pounds and 16% body fat to 214 pounds and 10% body fat. Wilson ate nine meals a day that featured lots of protein and lots of fresh fruits and vegetables.
Interested in working with Dr. Goglia? You can. According to his website, the initial one hour visit is $625, followed by a second visit at $420. After that, it's $125 per half hour session.
Source: Read Full Article