This young swimmer already has the sportsmanship of an Olympian.
Grace Largent, 10, from Ohio, emulated her idol Katie Ledecky when she finished her swim race first and waited for her competitor to finish, reaching over the lane to shake hands.
Her dad, Dan Largent, shared the video on social media, capturing the hearts of many, including Grace's hero — Katie Ledecky.
When the five-time Olympic gold medalist commented on the Instagram post, "Love it! Keep it up Grace!" her dad said Grace "just about died."
"She has been on cloud nine all day knowing 'THE Katie Ledecky' actually saw a video of her swimming and took the time to write a message," Largent told ABC News.
Her dad also said that Grace even dressed up as Ledecky for Halloween last year.
The 10-year-old multi-sport athlete has been swimming since she was 5-years-old and currently swims competitively for the Westview Sharks and CLE Swimming.
"She swims all strokes and is the defending champion of the Southwest Swim League in multiple events," her dad said proudly. "She is a very talented athlete and extremely tall and strong for her age, but what sets her apart is her extraordinary work ethic."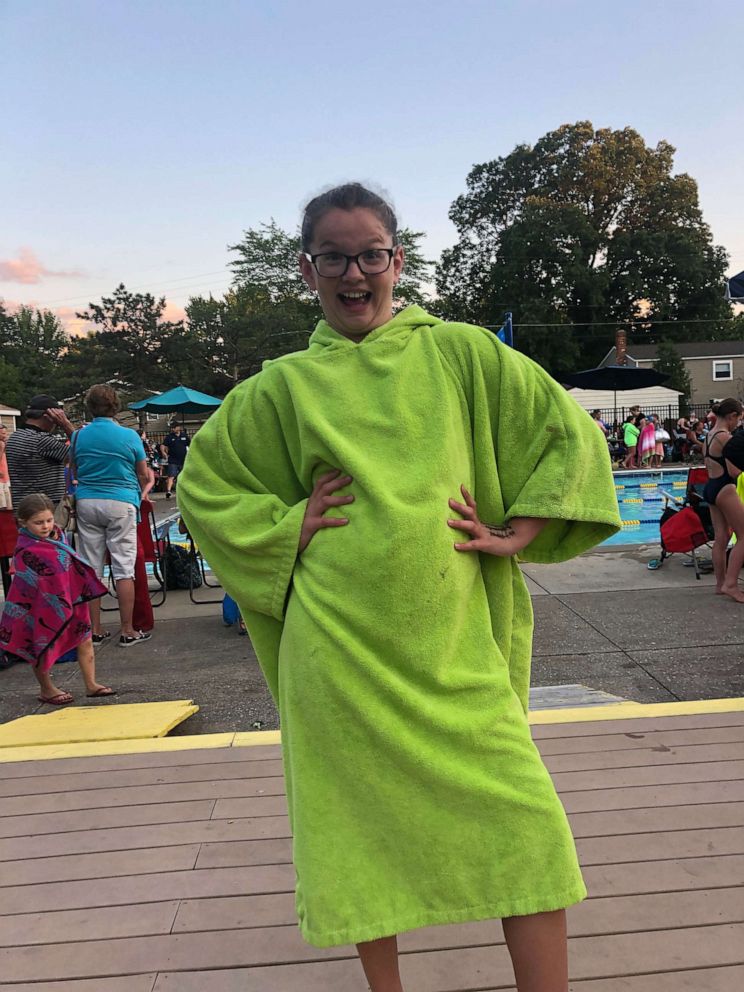 Ledecky, 22, famously made a splash at just 15 in her 2012 Olympic debut where she won gold in the women's 800-meter freestyle.
Grace's positive attitude in the pool is something her dad said will definitely continue.
"She always waits and shakes their hand after a race," he said.
Source: Read Full Article