Add these dates to your GCal:
Beautiful Libra, this is your season. The Sun is shining and providing you with vitality, change, and energy. The month kicks off with a potent New Moon in Libra on October 6. This is the most influential lunar cycle of the year for you, because it is impacting you personally. It's occurring in your sign and is forming intense connections with Pluto Retrograde in Capricorn, indicating change. Expect agreements or relationships to shift during this time, either in love or business. Don't stress it though—whatever happens will be for the best, due to the New Moon receiving much-needed support from beneficial Jupiter in Aquarius.
Towards the middle of the month, you will regain much-needed clarity and mental energy. The planet of communication, Mercury, will turn direct on October 17 after its retrograde period in Libra. When Mercury Retrograde goes down in your sign, its effects can be even more dramatic for you. You may have experienced some lack of clarity, mishaps in significant relationships, or the need to revise the interpersonal dynamics in your life. It's time for the scales to truly balance in your favor! One caveat though, Libra bae, we do have a post-retrograde shadow period that will last until November 2. If you can hold off on important conversations, contracts, and agreements until then, it would be best.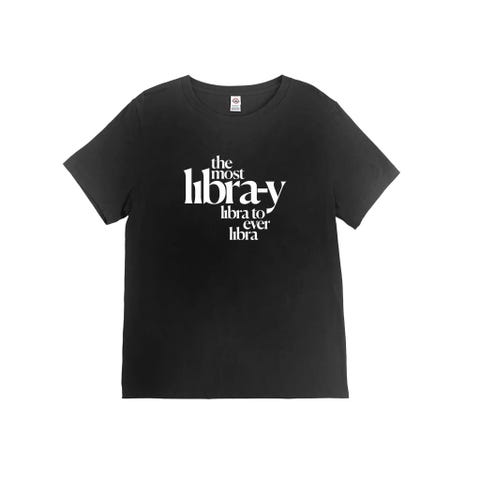 On October 20, the Full Moon in Aries is another important lunar phase for you. A Full Moon is when the Moon and Sun are directly opposite from each other in the sky. In this case, the Aries Moon is in your relationship house, activating the Libra Sun. Expect major changes in an intimate relationship, work contract, or important agreements at this time. You could finally realize it's no longer a fit, but don't stress. The Moon and Sun are receiving support from benefic Jupiter in Aquarius in your fifth house of romance and creativity. You are simply creating space for new opportunities to arise!
The month ends on a spooky note as the Sun moves into Scorpio on October 23. This is placing the zodiacal spotlight on your money, finances, and material gains. Your focus will start to shift from yourself to this area of life. Expect transformation, change, and a deep cleaning of what no longer is of value to you during Scorpio season.
Source: Read Full Article