Put these dates in your Google Cal rn:
The year is coming to a close—and what a 2019 it's been! For the first time since 2009 (literally a decade), abundant Jupiter has been cruising across your own domain. What's more, your sign is governed by Jupiter…so basically, it's been a cosmic homecoming, and you have been wearing the crown! Take a moment to consider how your life has transformed over the past year. It's likely that shifts have occurred in nearly every single area of your life (home, career, family, relationships, you name it). You've encountered exponential growth over the past several months, which has radically altered your perception of self. It hasn't always been easy, but hey, it's important!
But alas, on December 2, it's finally time to pass the torch. Jupiter moves into Capricorn for the next 12 months, kicking off a brand new cycle fueled by abundance, luck, and fortune. The best news is that Jupiter is gallivanting through your finance zone. That's right, Sagittarius love, you've just won the cosmic jackpot! You won't necessarily see Jupiter's rewards overnight, but trust that over the next several months, your relationship with money will get a hell of a lot better. Yeehaw!
2019's only Full Moon in Gemini occurs on December 12, so you may want to hold off before you push your credit limit to the limit (in fact, you never want to do that—but I'm an astrologer, not a financial advisor, so I digress). This Full Moon is all about partnership, so don't be surprised if you're forced to have a serious heart-to-heart with someone close. In your perfect Sagittarius world, you'd be able to do whatever you want, whenever you want, no questions asked. But that's just not how it works! You are accountable to both self and others. So whether you're single or already committed, you'll be sure to reinforce your bonds under this lunation. A quick word of advice: Things can get weird during Full Moons (I mean, come on, werewolves?!), so if a certain dynamic starts to feel extraordinarily tense, try taking a step back. A bit of distance may be the best remedy.
Your birthday season officially ends on December 21 when the sun drifts into Capricorn, but don't be sour about it, Sagittarius. You've been celebrating for, like, weeks. Now is a good time to take a hard look at your current situation. You're an extremely philosophical person, so give yourself permission to be a bit more reflective about your realities. You're another year older and wiser, and a new decade is just about to begin. What do you really want?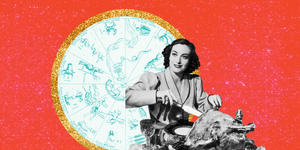 The final Solar Eclipse of 2019 occurs on December 26, when the Moon (representing your emotions) links up with the Sun in Capricorn. Under this enchanted sky, you realize that values are emotional and your perception of "worth" is merely a reaction to your past. It's fine. This eclipse is part of an eight-part series that will continue through 2020, so you don't need to make any major decisions or life changes just yet. Simply remember that self-awareness is the fastest route to freedom—and there's nothing a Sagittarius craves more than their independence.
Source: Read Full Article