Doja Cat might be relatively new to the pop music scene, but she's made a huge impact in that time. The artist burst onto the scene several years ago and has released multiple popular songs, including "Say So" "Kiss Me More," and "You Right." Although Doja Cat definitely became famous on her own terms and has done things consistently her way, a few of her top tunes have been collaborations with other major singers. However, in a recent interview, Doja Cat opened up about why she plans to be "careful" about collaborations for future projects.
When did Doja Cat become famous?
Doja Cat was born in LA in 1995. As a young woman, she felt drawn to music and began writing and uploading tunes to SoundCloud. Doja Cat dropped out of high school when she was 16 in order to focus on her creative career — but still, it would be two more years before she made it big, with the song "Mooo!" a novelty tune in which the young artist fantasizes about being a cow.
"Mooo!" went viral, making Doja Cat the subject of numerous internet memes and prompting a slew of interest in her other songs. The next year would see Doja Cat's star steadily rise, and in early 2020, the song "Say So" became a massive success. Fans loved Doja Cat's bold outfits and colorful makeup, while critics have praised her unapologetic attitude regarding her sexuality. Doja Cat has credited other major female artists such as Nicki Minaj, Rihanna, and Beyoncé as her inspirations.
Doja Cat is going to be 'careful' about future collaborations
Doja Cat has been enjoying a successful awards season, with critics praising her latest album, Planet Her. Still, the young artist has big plans for the future — and in a recent interview, Doja Cat revealed that her fans shouldn't expect too many collaborations in the future. As reported by Complex, Doja Cat said "I've been trying to be more careful about who I'm collaborating with. Not to say that the people on my album aren't, like, they're incredible. Like, they are. They're the perfect features on my album. But I do wanna be more choosy about what I'm doing because I feel like a lot of features are coming out and it feels like people are just getting on each other's songs for the sake of having them on each other's songs."
The artist went on to say that "I want to be really careful about that. You know, sometimes it's too much collabs and remixes and things like that."
Some of Doja Cat's biggest songs have been collaborative efforts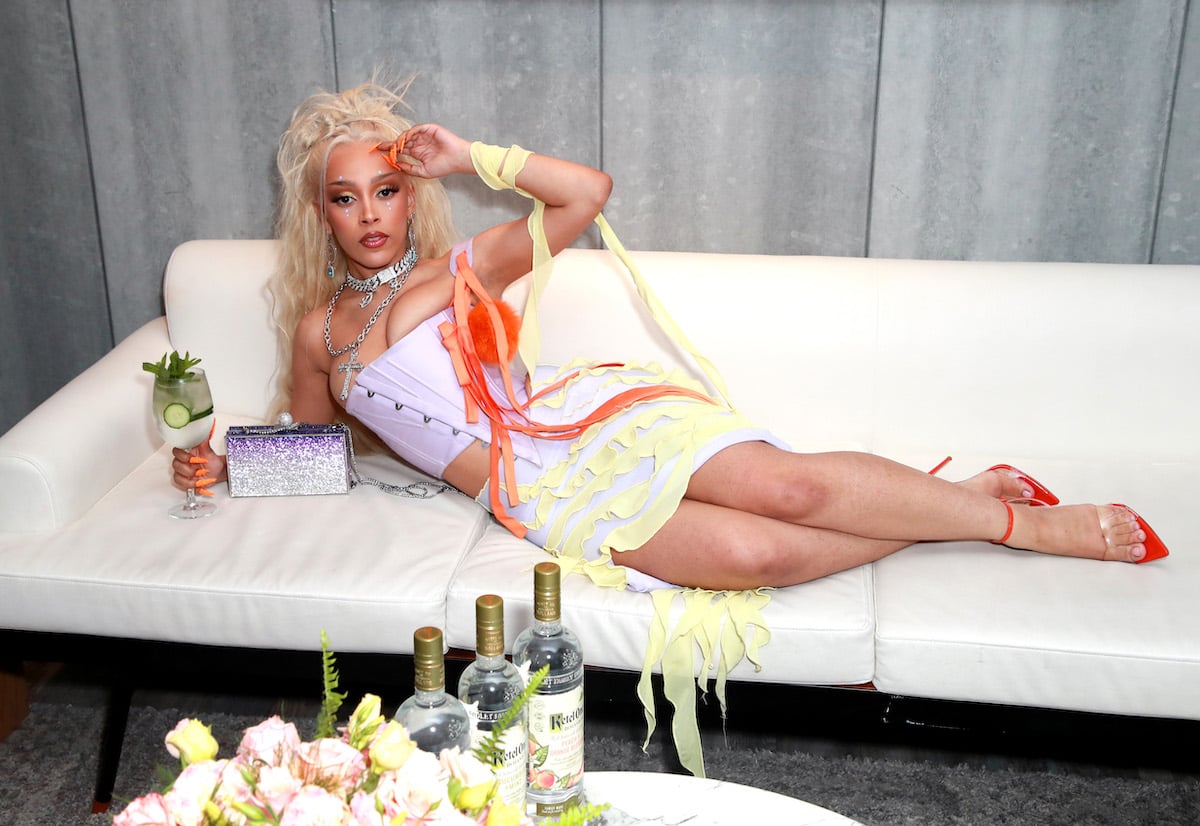 As Doja Cat's fans well know, her collaborations have made waves on more than one occasion. In fact, one of her biggest songs, "Say So" featured the artist Sza, while "You Right" featured The Weeknd. Doja Cat's latest hit, a song that has been getting a lot of play on both rap and contemporary stations, is "Best Friend," a collaboration with fellow empowered female artist Saweetie.
Other artists that Doja Cat have worked with include Ariana Grande, Bebe Rexha, Megan Thee Stallion, and Lil Wayne. Every one of her collaborations with other artists have been different, but fans love getting to see different facets of Doja Cat's unique talent. With more and more possibilities and artistic endeavors opening up for Doja Cat, it is going to be very interesting to see what the eccentric artist chooses to do next – and whom she chooses to work with,
Source: Read Full Article