Nicki Minaj was in the center of a whirlwind when she signed on to perform as the headliner at the Jeddah World Fest in Saudi Arabia. She was bombarded with requests to withdrawal from individuals and human rights groups who are critical of the country's governing regime, and eventually canceled her appearance.
Though it was disappointing to many of her fans in the Middle East, her decision was cheered. Jeddah Fest organizers promised refunds to those wishing to see Minaj's performance, but also promised to announce a new lineup. Guess who's joining the show? 50 Cent, Future, and world-famous Janet Jackson. Now people are asking, "Wait, what? Why?"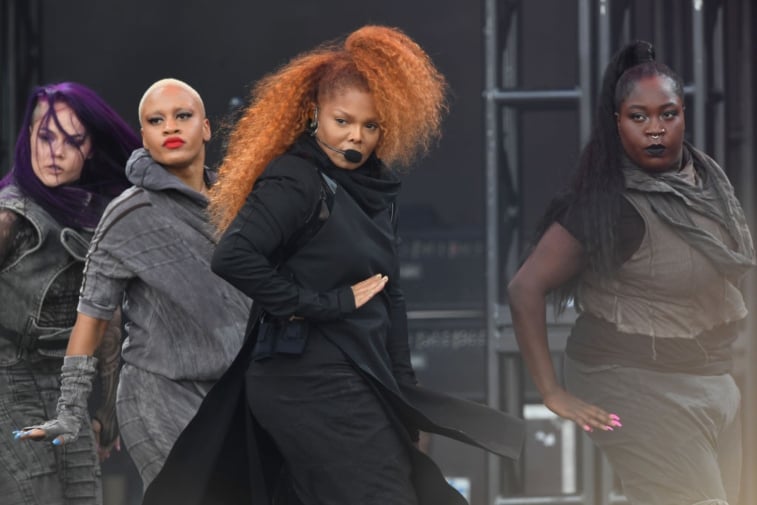 Jeddah Music Fest is July 18
With less than two weeks to scramble after Minaj canceled, Jeddah Fest organizers were faced with a dilemma. Who would headline? The Associated Press was the first to report that Jackson, 50 Cent, and Future would be replacing the rapper, adding that the festival website was updated to reflect the change.
https://www.instagram.com/p/B0BKTIAFGBs/
Jeddah World Fest updated its Instagram accounthours ago with the news, perhaps as a strategic move since the event is tomorrow.In addition to Janet Jackson, Future, and 50 Cent, the other artists who havebeen lined up to perform are Chris Brown and Tyga. Steve Aoki and Liam Paynedid not drop out from the original lineup. It's still possible more performerswill be joining the show.
While most of these artists have performances,tours, and projects launching this month and in the coming months, their socialmedia accounts show no sign of the Saudi Arabia festival. Surprise! For theirpart, Saudi fans seem to be excited and ready for the show.
How human rights activists are reacting
CODEPINK and The Human Right Foundation were two of the most vocal groups about Minaj's involvement, with HRF publishing an open letter detailing all the reasons why the rapper should extract herself from the event. In light of Jackson, 50 Cent, and the others who have signed on, HRF founder and president Thor Halvorssen issued a heated statement to AP about the Jeddah Fest and Saudi Arabia's Crown Prince Mohammed bin Salman saying it's "profoundly distressing that they have chosen money over morals."
"These individuals constantly make public statements of support for LGBT rights and women's rights, except, apparently, when a seven-figure check is attached. The hypocrisy is breathtaking. Principal apparently matters to them far more than principles."
https://www.instagram.com/p/Bzx8qdNAfLo/
To be fair, not all of these artists have voiced their support for the above-referenced causes. The recent announcement about Jackson and the other artists might come as a shock to Minaj fans who were pleased that she chose to drop out of Jeddah World Fest as a sign of support for the LGBTQ community and women's rights. HRF and other groups cite the country's stance on gender equality, gay rights, and personal freedoms.
One of the concerns about Minaj was her ability to perform in a place where her provocative attire and lyrics are not acceptable—especially for women. Will these other performers be expected to conform to the conservative views associated with the country? It's unclear.
It's been reported that both the festivalorganizers and the rulers in the Saudi kingdom want to soften the image of thenation and hope that the first-of-its-kind music event will play a role inthat. At this time, none of the artists' reps have returned requests for comments.
Source: Read Full Article