Kanye West and Kid Cudi have had a friendship that dates back over a decade — but not anymore. Kid Cudi expressed his true thoughts about the Kanye West of 2022, and declared that he would never work with the "Stronger" rapper ever again.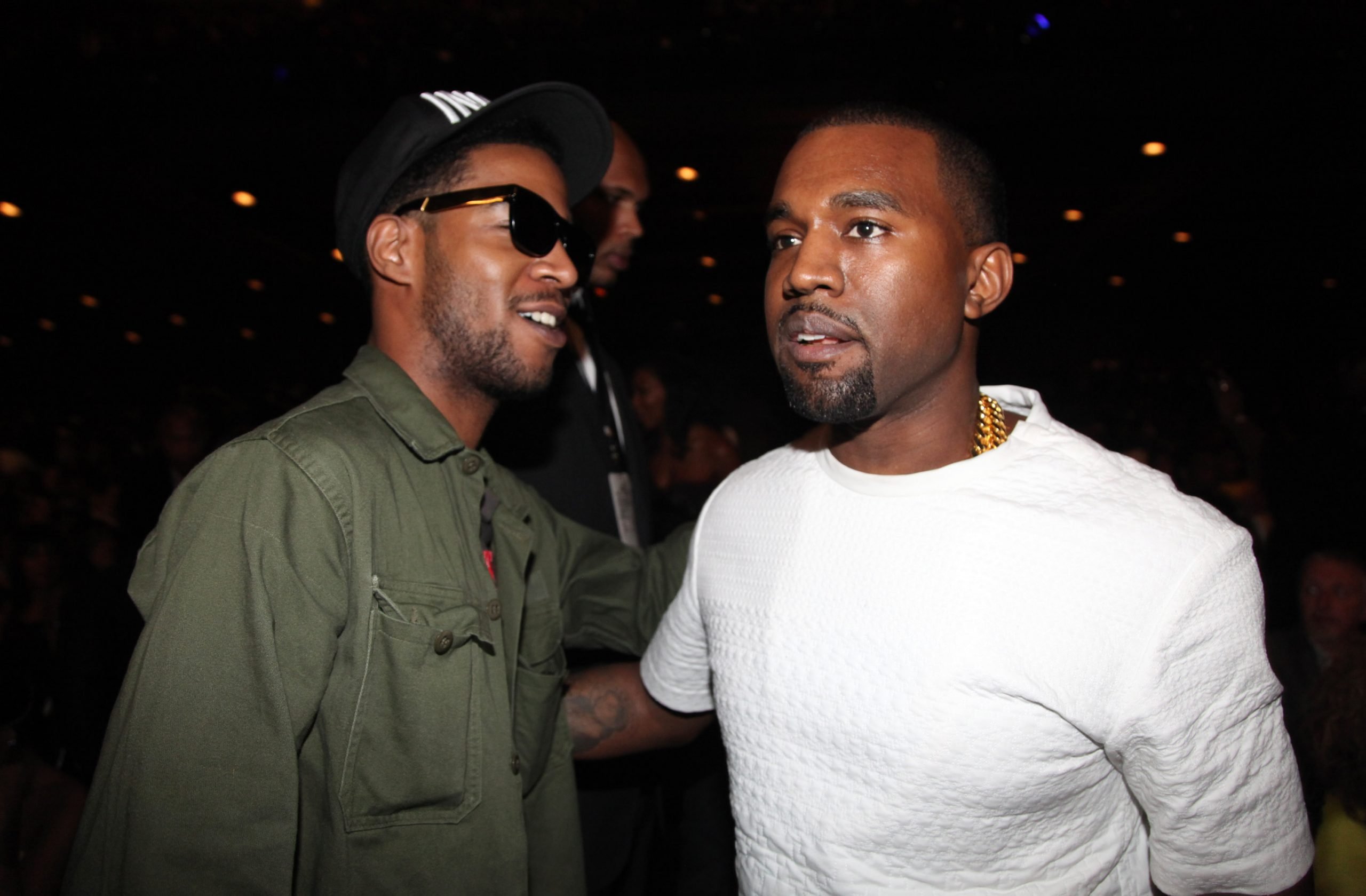 Kanye West and Kid Cudi's relationship dates back over a decade
Kid Cudi and Kanye West first met in the mid-2000s. In 2008, Cudi was signed to West's G.O.O.D. Music label. West was then featured on Cudi's single "Make Her Say (I Poke Her Face)" from his breakout 2009 album Man on the Moon: The End of Day.
Kanye and Cudi continued to collab over the following decade. They teamed up for other songs over the years including "Erase Me" from Cudi's 2010 album Man on the Moon II: The Legend of Mr. Rager, "Gorgeous" and "All of the Lights" from Ye's acclaimed 2010 album My Beautiful Dark Twisted Fantasy, and "Father Stretch My Hands Pt. 1" from Kanye's 2016 album The Life of Pablo.
In 2018, the two created their own rap duo, Kids See Ghost, and released a joint album under the same name. They often performed together over the years.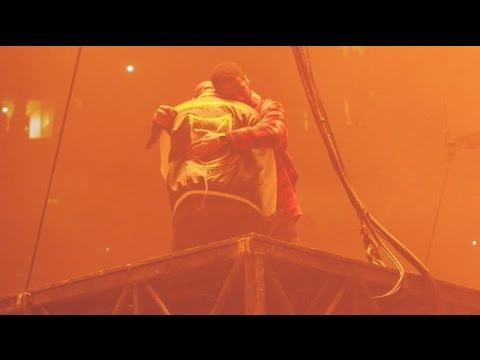 Kid Cudi will never collaborate with Kanye West again
The two rappers remained close for years, but Cudi and Kanye's relationship started to deteriorate in the early 2020s. In the lead-up to his divorce from Kim Kardashian — as well as the months afterward — Kanye was notably outspoken in the media about his ex-wife and her new boyfriend Pete Davidson, going so far as to depict himself burying Davidson alivep in one of his music videos.
In April 2022, Cudi expressed that he had had enough. In advance of the release of Pusha T's new album It's Almost Dry, Cudi took to Twitter to explain that even though he and Kanye are featured on a song together on the album, titled "Rock N Roll", it was recorded when he was still friends with Kanye, and that he was no longer close with the "Famous" rapper.
"Hey! So I know some of you heard about the song I got with Pusha," he said. "I did this song a year ago when I was still cool with Kanye. I am not cool with that man. He's not my friend and I only cleared the song for Pusha cuz that's my guy. This is the last song you will hear me on with Kanye."
Kanye West and Kid Cudi's relationship started to break down in early 2022
Cudi's declaration that he was no longer working with Kanye is the natural conclusion to months of tension between the two rappers. Kanye first cut Cudi from his album Donda 2 because of his existing relationship with Kim Kardashian and Pete Davidson.
"Just so everyone knows Cudi will not be on Donda because he's friends with you-know-who," Ye wrote in a since-deleted Instagram post, tagging both Cudi and Kardashian. Cudi fired back in the comments: "Too bad I don't wanna be on your album, you f***in' dinosaur … Everyone knows I've been the best thing about your albums since I met you."
Cudi officially ended his friendship with West on Twitter. "We talked weeks ago about this. You're whack for flipping the script and posting this lie just for a look on the internet. You ain't no friend. BYE."
Source: Read Full Article