Finally, Lizzo is back!
The pop star released her first new track since her breakout 2019 album, Cuz I Love You, early Friday morning. The new track, titled "Rumors," features megastar rapper Cardi B and is an ultra-catchy response to any bad press or tabloid fodder that has followed the two women in recent years. Lizzo calls out everything and everyone in the new record, including body-shamers, Internet nutritionists, and Instagram critics.
"Now them hoes tryna sue me / Bitch, I don't give two shits / All the rumors are true, yeah / I've been in the bamboo, yeah / Focused on this music," Lizzo sings during the song's chorus. "Last year, I thought I would losе it / Readin' shit on the Internet / My smoothie cleanse and my diet / No, I ain't fuck Drake yet, ha!"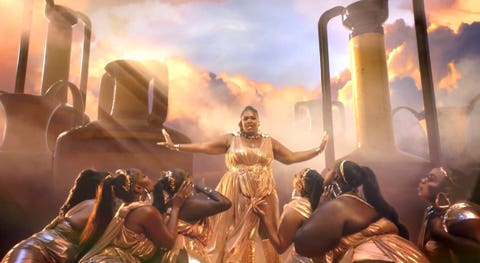 Cardi also delivered a firm message to her haters in her guest verse, rapping, "Y'all be runnin' with fake news, yeah / Cardi ain't poppin', no, that's a machine / Nobody listen, they buyin' them streams / They even post it on blogs overseas / And lie in a language I can't even read."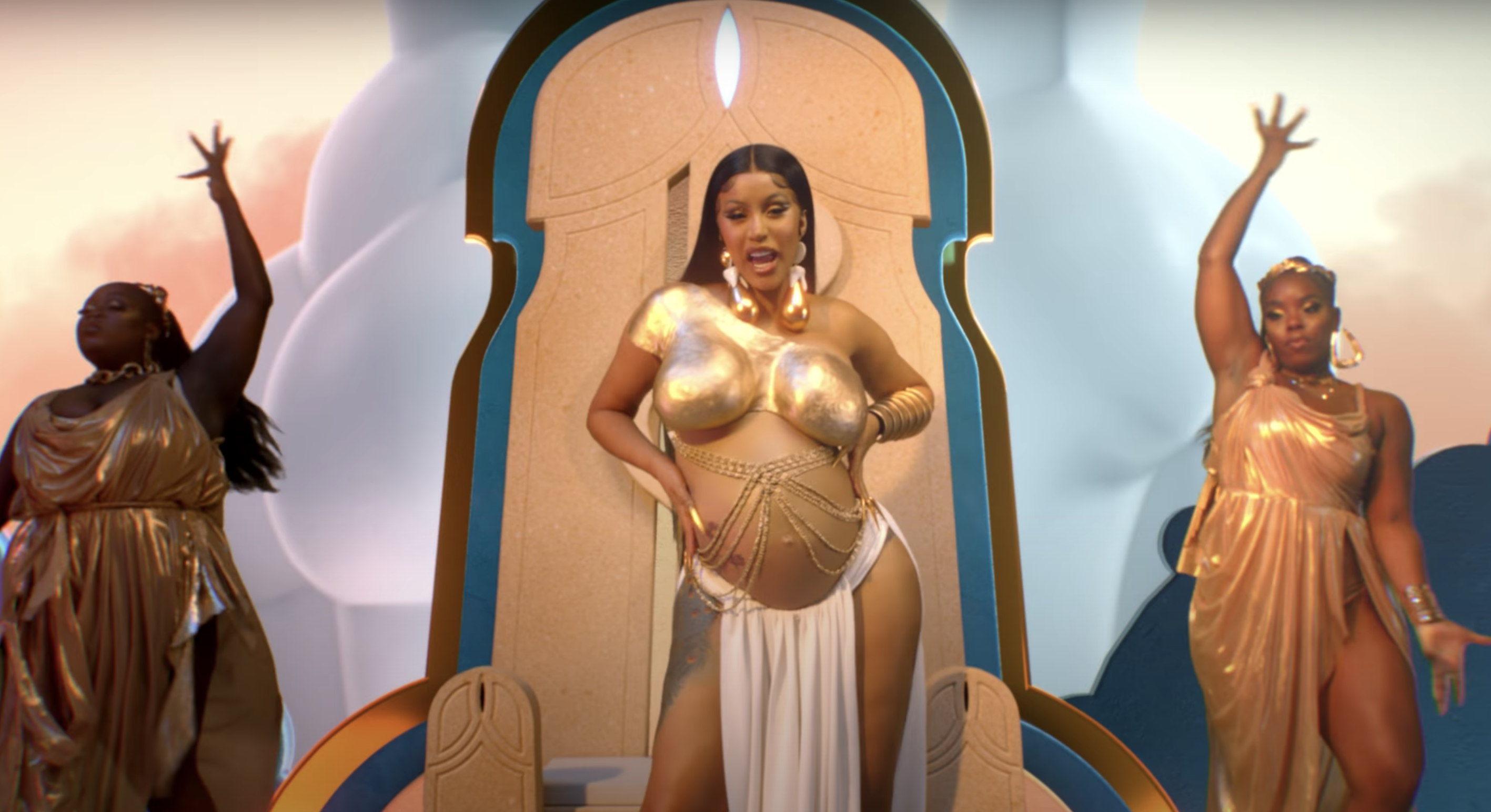 The song's accompanying music video features both Lizzo and Cardi B decked out in Greek goddess-inspired gear, including metallic gold outfits, matching jewelry, and coordinating acrylic manicures.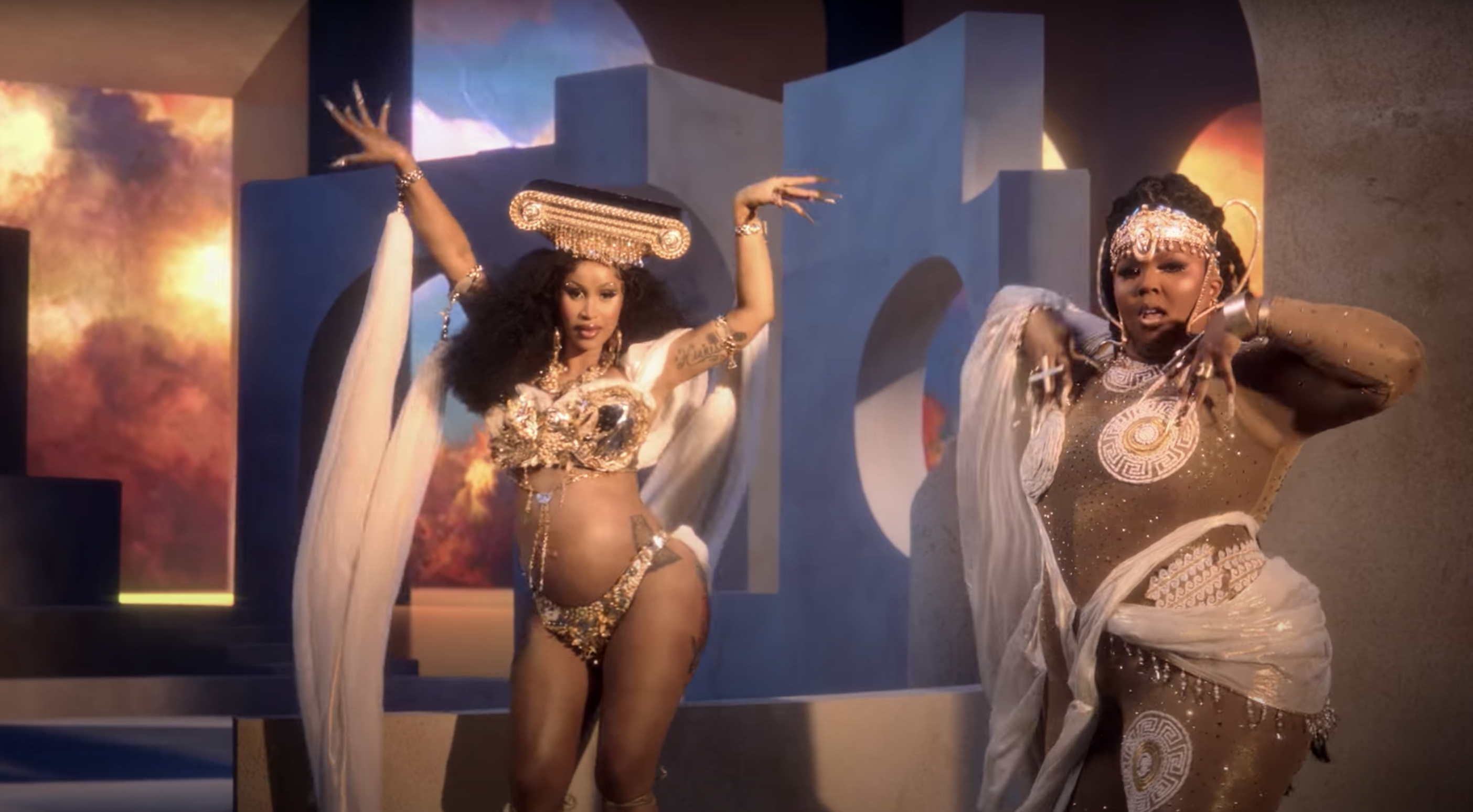 Lizzo first teased the pair's collaboration on Instagram with a hilarious video clip featuring the singer FaceTiming Cardi to announce the new song.
https://www.instagram.com/p/CSW6WspH92t/?utm_source=ig_embed&utm_campaign=loading
A post shared by Lizzo (@lizzobeeating)
The official cover art for the track is just as luxe as the music video, too, featuring the women sporting luxe gold earrings from Schiaparelli as they whisper a secret to each other.
https://www.instagram.com/p/CSc1PZ8LUJA/?utm_source=ig_embed&utm_campaign=loading
A post shared by Cardi B (@iamcardib)
Source: Read Full Article