The British Royal Family has been the subject of everyone's fascination for centuries. After Queen Elizabeth II took the throne after the sudden and unexpected passing of her father, her life and the lives of her lineage has been well-documented by the press.
From the glamorous garbs to extensive weddings, no one can deny that it must be good to be royal! Despite being born into a wealthy dynasty, many of the royals are deeply involved with humanitarian work and some also had regular jobs before earning the title of Duchess or Duke.
RELATED: 10 Most Expensive Outfits Meghan Markle Wore
It's easy to assume that Queen Elizabeth II and her heirs are wealthy beyond measure, but it's hard to determine just how much the members of the royal family are actually worth and who is the richest of them all.
Here are the net worths of the British royal family.
Click the button below to start this article in quick view
11

Queen Elizabeth II – Net Worth: $520 Million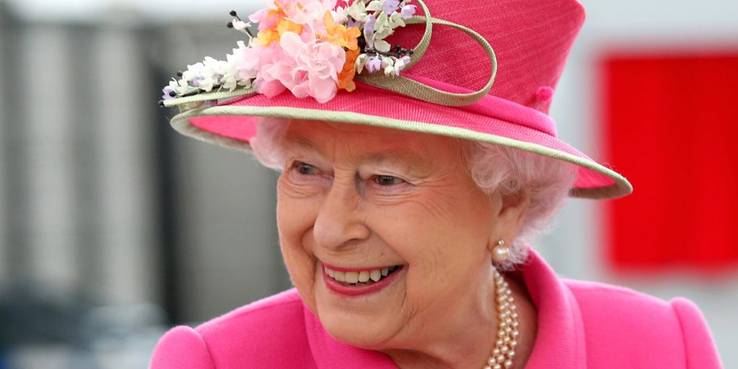 In 1952, Elizabeth became the Queen after the sudden death of her father, King George VI. George was actually never supposed to be King but had no choice but to step up to the throne after his brother, King Edward VIII abdicated the throne to marry American actress, Wallis Simpson.
Most of the Queen's net worth comes from a percentage of profits generated by the Crown Estate, which is $459.25 million. The Queen gets a percentage of that profit, called the Sovereign Grant, and the Queen also receives a salary from the Duchy of Lancaster, which is a separate and independent income reserved for her royal highness.
10

Prince Philip, Duke of Edinburgh – Net Worth: $30 Million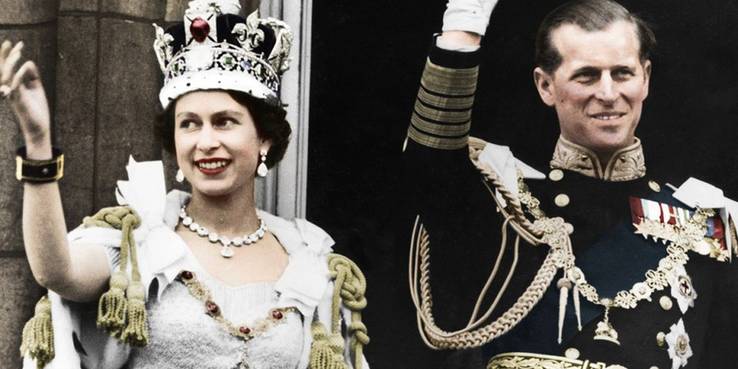 Prince Philip has been married to the Queen since 1947. Prior to his engagement and eventual marriage to Elizabeth, Philip was born to a Greek and Danish royal family, before giving up his Greek and Danish royal titles in order to marry Elizabeth. According to the Sovereign Grant Act of 2011, Prince Philip received an annual Parliamentary annuity of $500,234 to meet the expenses of carrying out his public duties in support of the Queen.
Prince Philip, also known as the Duke of Edinburgh, retired from his duties at the age of 96. The Queen and the Duke of Edinburgh have 4 children: Prince Charles, Princess Anne, Prince Andrew, and Prince Edward.
9

Prince Charles, Prince of Wales – Net Worth: $400 Million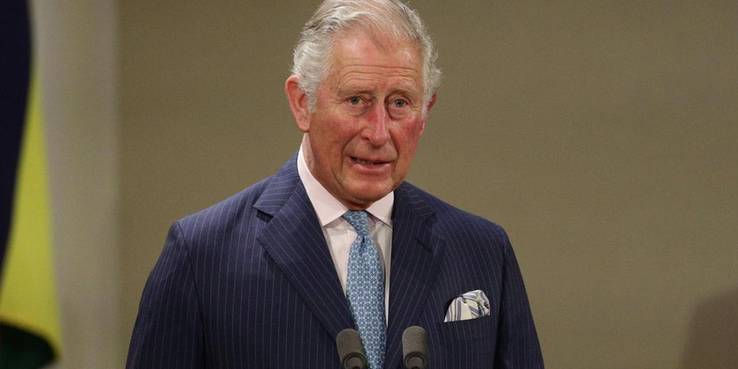 Because Prince Charles is the first-born son of Queen Elizabeth and Prince Philip, he is also the heir-apparent, and currently the longest-serving one in history. Charles makes most of his money through the Duchy of Cornwall, which is a private estate that funds the activities of whoever holds the title of Prince of Wales.
The estate also funds the expenses of anyone in Charles' family, including his second wife – Camilla – and his two sons: Prince William and Prince Harry.
8

Camilla, Duchess of Cornwall – Net Worth: $5 Million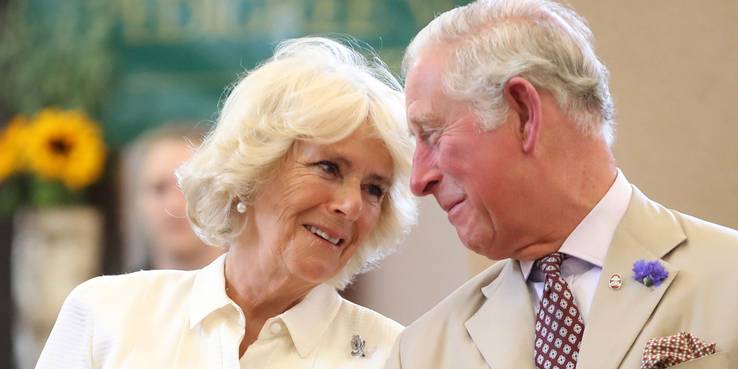 Camilla Parker Bowles is no stranger to controversy, given the timing of her marriage to Prince Charles. Camilla, also known as the Duchess of Cornwall, is the daughter of Major Bruce and Rosalind Shand, with the latter being the daughter of Roland Cubitt, 3rd Baron Ashcombe. Camilla became a media magnet due to her relationship with Prince Charles, before and after his first marriage to the late Princess Diana. After Charles and Diana divorced, Charles and Camilla rekindled their relationship and were officially married in 2005.
Prior to her marriage into the royal family, Camilla worked as a secretary, but because of her background, she grew up on a luxurious country estate in Plumpton, Sussex. Camilla also has two children from her first marriage.
7

Anne, Princess Royal – Net Worth: $30 Million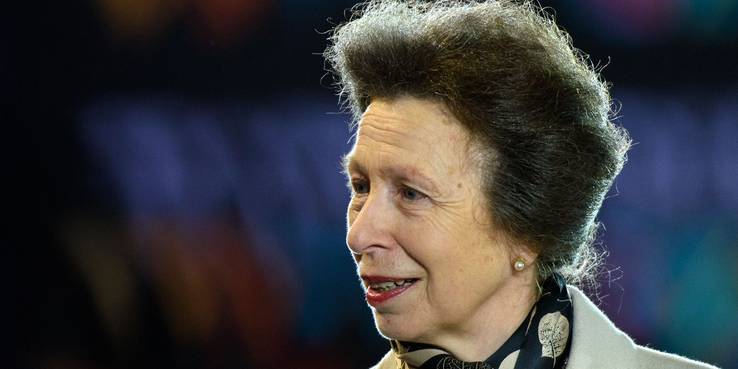 Anne, Princess Royal was born in 1950 to Queen Elizabeth and Prince Philip. Like her other siblings, Anne is not seen much in the spotlight as her elder brother, Charles, was, but this Princess still held her title quite well. Anne is mainly known for her charitable work and is also the patron of over 200 organizations. In addition to her work, Anne is also a world-renowned equestrian and, during the '70s, won multiple medals in the European Eventing Championships.
Anne was married to Captain Mark Phillips, with whom she had two children. The couple divorced in 1992 and Anne remarried.
6

Prince Andrew, Duke of York – Net Worth: $75 Million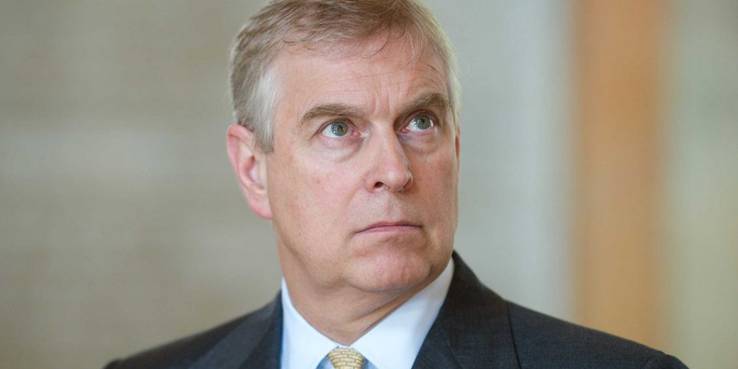 Prince Andrew, Duke of York is the third child born to the Queen and Duke of Edinburgh. Serving in the Royal Navy, Andrew earned the rank of commander and vice admiral for his time as a helicopter pilot and warship captain. In addition to this, Andrews has various investments in businesses and properties. Most of his net worth comes from a trust fund that was set up for him as a child.
Andrew is best known for his marriage to Sarah Ferguson that ended in divorce in 1996. He is also the father of the popular and fashionable Princesses Beatrice and Eugenie.
5

Prince Edward, Earl of Wessex – Net Worth: $45 Million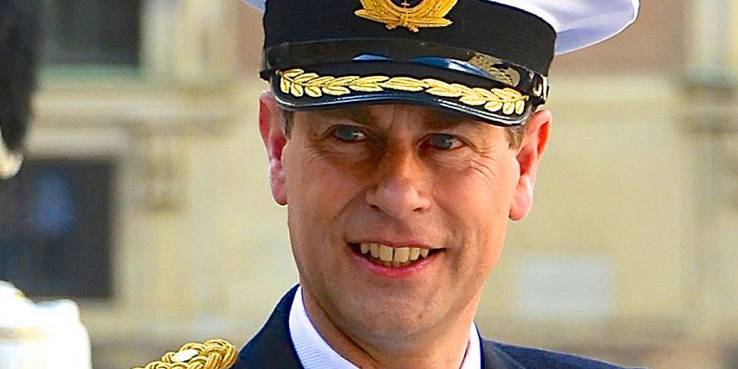 The youngest child of Queen Elizabeth and Prince Philip is Prince Edward, Earl of Wessex. Prince Edward is also not as well known as his eldest brother, but the Prince is a full-time working member of the British royal family. Edward also supports his mother in all of her official duties and has made public engagements for many charities his in charge of.
In 2017, he succeeded his father as the president of the Commonwealth Games Federation. Edward is currently married to Sophie, Countess of Wessex, and the couple has two children.
4

Prince William, Duke of Cambridge – Net Worth $40 Million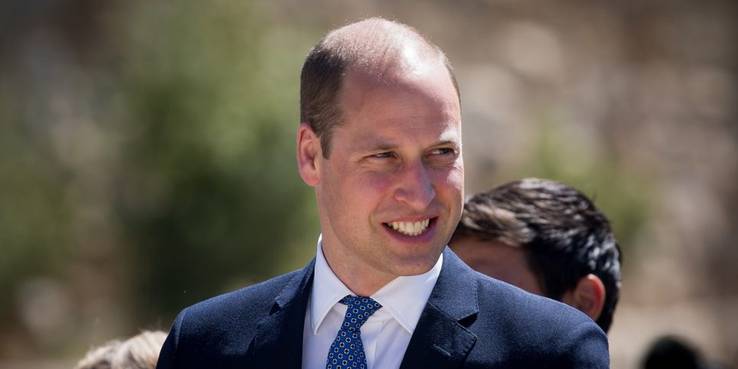 Prince William is the second in line for the throne but his life has been followed since he was a young child. The eldest son of Prince Charles and Princess Diana, William and his younger brother, Harry, has been the subject of media scrutiny following the tragic death of their mother. William's life, particularly his love was also the subject of tabloid speculation, especially once he became romantically involved with his future wife, Catherine Middleton.
Most of William's estate comes from a trust fund that his great-grandmother, the Queen Mother, set up for him and his brother. William also received $12.75 million from his mother when he hit the big 30 and also gets a salary from his time in the military. William married Catherine and became a Duke Cambridge.
The couple has three children: Prince George, Princess Charlotte, and Prince Louis.
3

Prince Harry, Duke of Sussex – Net Worth: $40 Million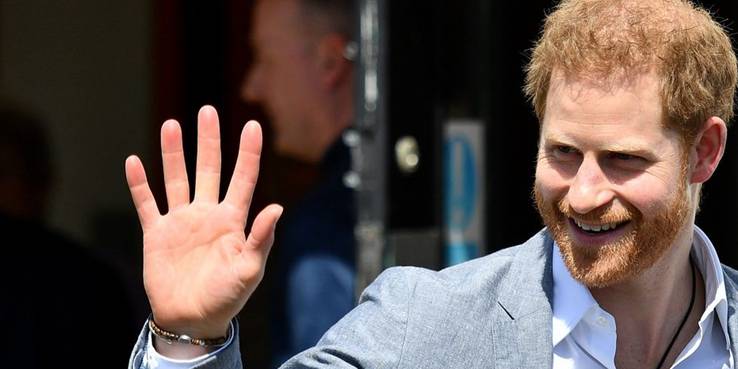 Born Henry Charles Albert David but known to the world as Prince Harry, this charming royal has made headlines quite often, mainly for his bachelor lifestyle before becoming involved in a whirlwind romance with the actress, Megan Markle. Prince Harry's life, like his brother's, became a tabloid frenzy following the death of his mother. Following this, the world seemed fixated on the two princes and their lives as they grew up unwittingly in the spotlight.
Harry also inherited money from his great-grandmother and his mother. In addition to this, Harry receives a salary from his time as a helicopter pilot in the Army Air Corps, from which he retired in 2015.
Following a year of dating, Harry married Meghan, who became the Duchess of Sussex. Harry was given the title Duke of Sussex hours before his wedding. The couple recently welcomed their first child together, Archie Harrison Mountbatten-Windsor.
2

Catherine, Duchess of Cambridge – Net Worth: $7-$10 Million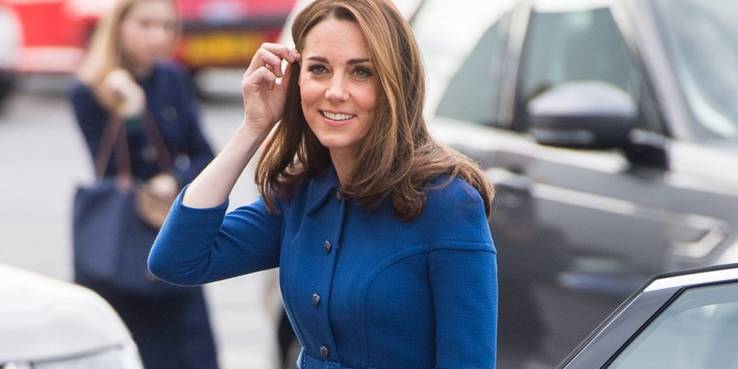 Kate Middleton began dating the heir to the throne while the two were in college together. After an on and off again relationship, the couple went public and announced their engagement in November 2010. The two married on April 29, 2011, and the wedding was viewed by tens of millions around the world.
Now known as Catherine, Duchess of Cambridge, the future queen consort was born to an upper-middle-class family. Prior to her becoming part of the royal family, the Duchess of Cambridge worked as an accessory buyer with the clothing chain Jigsaw and her family's business. Catherine's net worth comes from her personal wealth due to her family owning their own company and her allowance she and her husband earn through The Duchy of Cornwall.
1

Meghan, Duchess of Sussex – Net Worth: $5 Million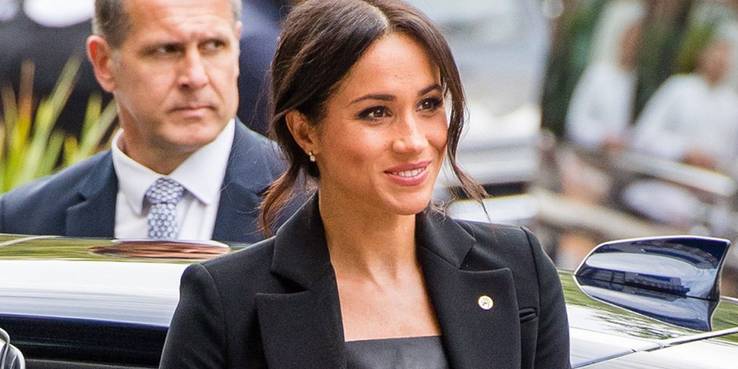 Another real-life story happened when the former actress, Meghan Markle, began dating Prince Harry. The two were set up on a blind date and began a relationship in 2016. They became engaged in 2017 and married on May 19, 2018. Meghan now carries the title Duchess of Sussex, but before becoming the wife of Prince Harry, Meghan was best known for her role on the legal drama, Suits.
Most of Meghan's net worth comes from her time on the popular USA show, but the Duchess also earns an allowance and is also involved in various charities alongside her husband.
NEXT: The 10 Richest Female Singers In 2019
Tags:queen elizabeth 2,British Royal Family Net Worth
Source: Read Full Article