The members of Tomorrow X Together are always putting their fans first. On Dec. 22, Soobin, Yeonjun, Beomgyu, Taehyun, and Huening Kai of TXT released a Christmas song titled "Sweet Dreams." The K-pop group created the song for their fans, MOA, and all five members participated in the making of "Sweet Dreams."
The TXT members participated in writing 'Sweet Dreams'
Soobin, Yeonjun, Beomgyu, Taehyun, and Huening Kai originally teased "Sweet Dreams" just before the song's release on Twitter.
The teaser image for "Sweet Dreams" shows selfies of each member wearing comfy sweaters. Each selfie of the band members is printed as a postage stamp against a dark green postcard.
According to a press release, all five members of TXT took part in writing "Sweet Dreams." Yeonjun and Huening Kai worked together on the melody, and Soobin, Beomgyu, and Taehyun wrote the song's lyrics.
The press release describes "Sweet Dreams" as "an Urban R&B carol with vintage piano sounds. The song expresses hopes for a warm and comfortable Christmas and great things to come after difficulties of the year including COVID-19… Through the song, TOMORROW X TOGETHER expresses their gratitude to MOA for all the love they have received."
TXT fans reacted to the new song
Upon its release, TXT shared their new Christmas carol on YouTube, SoundCloud, Weverse, and other social media channels. After fans listened to "Sweet Dreams," MOA took to social media to share praise for the song.
"Sweet dreams is such a sweet, gentle song. I loved it more than I could put into words, I couldn't get enough of their voices. Everyone sounded beautiful! That r&b feeling of it was such a fantastic choice too, it suits them very well…" one fan wrote on Reddit.
"the harmonizing OMFG they sound so good," another fan wrote on Reddit.
"soothing christmas bop," wrote a Reddit user.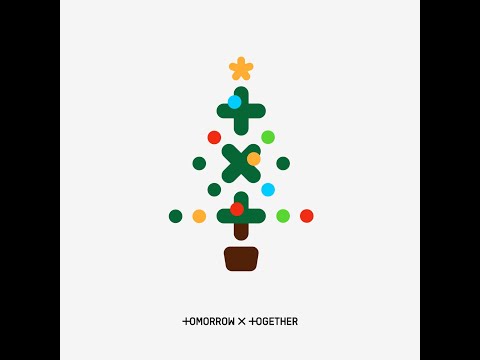 The K-pop group released multiple albums in 2021
TXT originally debuted in 2019 with the EP The Dream Chapter: Star. The band followed their first EP with a studio album called The Dream Chapter: Magic. In 2020, the K-pop group completed The Dream Chapter album series with an EP called The Dream Chapter: ETERNITY.
Instead of immediately starting a new album series, TXT released a standalone EP called minisode1: Blue Hour in October 2020. With the EP, Soobin, Yeonjun, Beomgyu, Taehyun, and Huening Kai explored the complicated emotions they felt surrounding the ongoing coronavirus (COVID-19) pandemic.
2021 was a busy year for the members of TXT. In May, the quintet dropped a studio album called The Chaos Chapter: FREEZE, kicking off a new era. TXT followed the album with a repackage album called The Chaos Chapter: FIGHT OR ESCAPE, concluding the band's The Chaos Chapter album series.
Source: Read Full Article